Campers Share Their Best Secondhand Buys And Tips
Behind every good camper is great camping gear. If the item has a neat story behind it – like getting it for a fraction of its retail price – it's even more fun to use. Of course, the easiest way to find camping gear for rock bottom prices is to buy it used. Sure, you may have to sort through a pile of moth-eaten mummy sacks before you find the holy grail of hole-less sleeping bags. But if you like the thrill of the bargain hunt, the time spent perusing Craigslist, eBay or even your local garage sales is well worth it. Here are a few examples of quality hand-me-downs found by avid campers. And since we don't want you ending up with a tent missing a pole or a lantern that won't light, a few tips for shopping for secondhand camping gear.
The find: a weight distribution hitch
The condition: "It had only been used twice and was basically brand new," says Julie Bonner who blogs about RV life at Trekkn.co and bought the hitch on Craigslist at a steep discount in 2017. "This made our RV travels a lot safer and gave us peace of mind."
The price: Bonner paid $250 for this Equal-i-zer hitch. You can currently find this Fastway hitch in used condition (the seller says it's been used twice) for $220 on Craigslist.
What it retails for: New, Bonner's hitch would have cost $765. And the Fastway hitch currently on Craigslist? It's listed for $456 on Amazon.
The find: a top carrier
The condition: Used, but "by far, our best used purchase in camping gear," says Melanie Musson, a Montana-based writer for CarInsurance.org, who bought her family's top carrier on Facebook Marketplace. The seller even showed the Mussons the ins and outs of the carrier and helped them secure it to the roof of their van.
The price: "It cost us about a third of the price to buy new," recalls Musson. A quick search shows you can get this Thule XL carrier in new condition (it's liquidated product) for $599 on eBay.
What it retails for: On Amazon, the same carrier is $700.
The find: truck tailgate designed for 5th wheel pulling
The condition: Ingrid and Al found their like-new Stromberg tailgate at a garage sale. The two, who blog at LiveLaughRV.com, wanted to be able to hook and unhook their RV without lowering their tailgate.
The price: Ingrid and Al paid just $50.
What it retails for: These tailgates normally retail for $200-$290 on ETrailer.com.
The find: collapsible cots
The condition: Although John Wedding, the brains behind MightyBargainHunter.com, found these camp beds at a garage sale in a neighboring suburb, he was able to get "several years of regular use" out of them.
The price: Wedding paid just a few dollars each. Currently, the starting bid for a used (like new except the previous owner's name is on the carrying case) Ozark cot on eBay is just $12.
What it retails for: New, Wedding's cots would have retailed for $50. At Walmart, the Ozark cot is $35.
The find: Kelty Kid Carrier Backpack
The condition: This garage sale find was in good enough condition that Luke Brandon, a high school teacher in Montana, would wear it on his back. What's more, he trusts it to safely support his young boys.
The price: Brandon paid $50. Online, there's a Kelty Journey Perfectfit Backpack for $93 at GearTrade.com (it's been used 2.5 months).
What it retails for: For the new version of his backpack, Brandon would have had to shell out $350. A brand new Kelty Journey Perfectfit Backpack retails for $200 at Kelty.com.
Tips for shopping for (and selling) secondhand gear:
Much like you wouldn't buy a used RV without taking it for a test drive, don't be afraid to ask to try before you buy (if you can). For example, set the tent up at the garage sale or plug in the icemaker to make sure it works.
Ask the seller for the original receipt if there's a lifetime warranty.
Read seller reviews and ratings in advance. This is the best peace of mind you can get when shopping online.
Prioritize looking for things that only last a season or two. For example, kids gear. Kids grow fast so there's often no need to buy brand new gear if it will be too small in a matter of months.
Don't forget about the REI Garage Sale! If you're an REI member, you have exclusive access to "pre- loved" gear at an in-store event held once a year. Many smaller, locally-owned sporting goods stores host similar events.
Note: If you're looking to get rid of your own gear, remember that some brands like Patagonia and Big Agnes have trade-in programs where you get a credit for handing in your old gear. Adventure photographer Joshua Cripps says he's saved hundreds on sleeping bags, jackets and tents this way.
---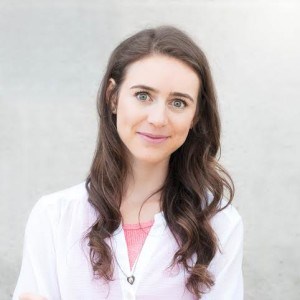 Katie Jackson is a writer and media specialist based in Montana's Big Sky Country. Living and working everywhere from New York to Nicaragua, Katie is no stranger to adventure. When she's not traveling the world (or writing about it!) she's busy chasing after a Leonberger named Zeus. Follow Katie's travels on Instagram @katietalkstravel.

---