From Cubano sandwiches and stone crabs to fresh oysters and Mickey-shaped pretzels, Florida is one of the best states for foodies. Seemingly every corner of the state offers its own flavor and specialties, perhaps best exemplified by the culinary mecca that is the Florida Keys. From Key West to Key Largo, this quirky bastion of art, nightlife, nautical lore, and barhopping is one of the tastiest regions of the Sunshine State, with a distinct restaurant culture all its own. Whether you're craving classic key lime pie or crispy conch fritters, here's the ultimate foodie guide to the Florida Keys.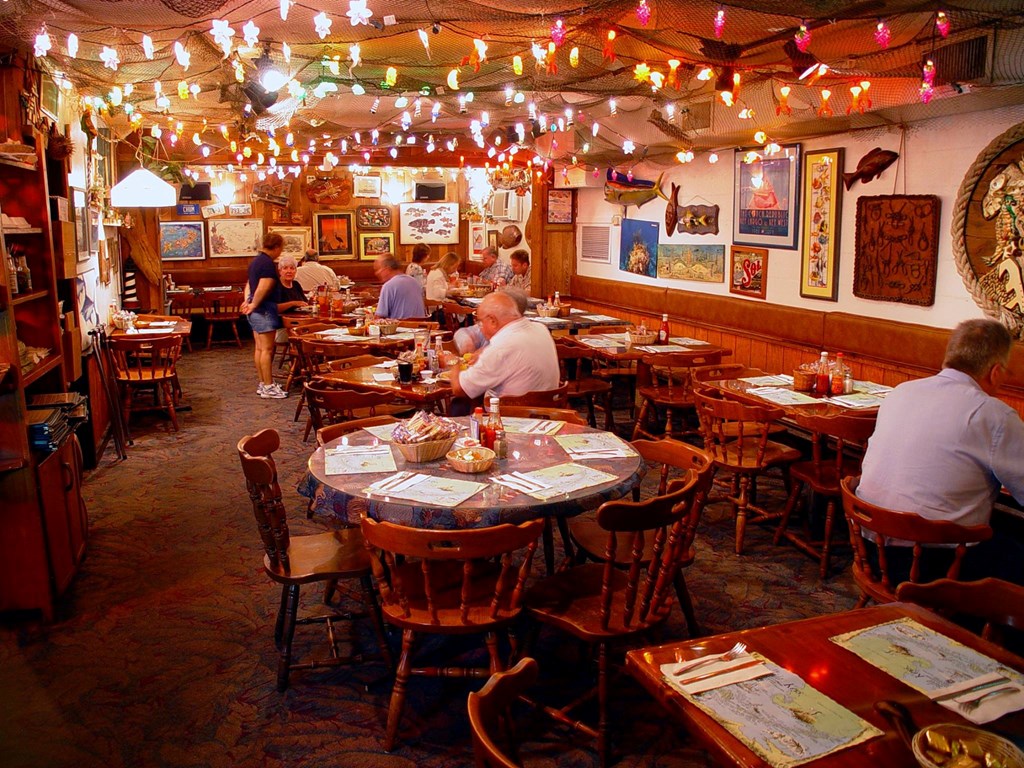 The Fish House, Key Largo
A stone's throw from Miami and national parks like Biscayne National Park and Everglades National Park, Key Largo is an easy getaway for a midday meal or a sunset dinner. If you do so, you'd be wise to stop at The Fish House, a longstanding staple that's been slinging locally sourced seafood since 1982. Here, you'll find all sorts of Keys classics, like yellowtail snapper, blackened grouper, fried conch, conch chowder, and coconut shrimp, served up in a lively and casual space where seemingly every inch of wood paneling is filled with twinkling lights, nautical photography, and assorted fishy paraphernalia.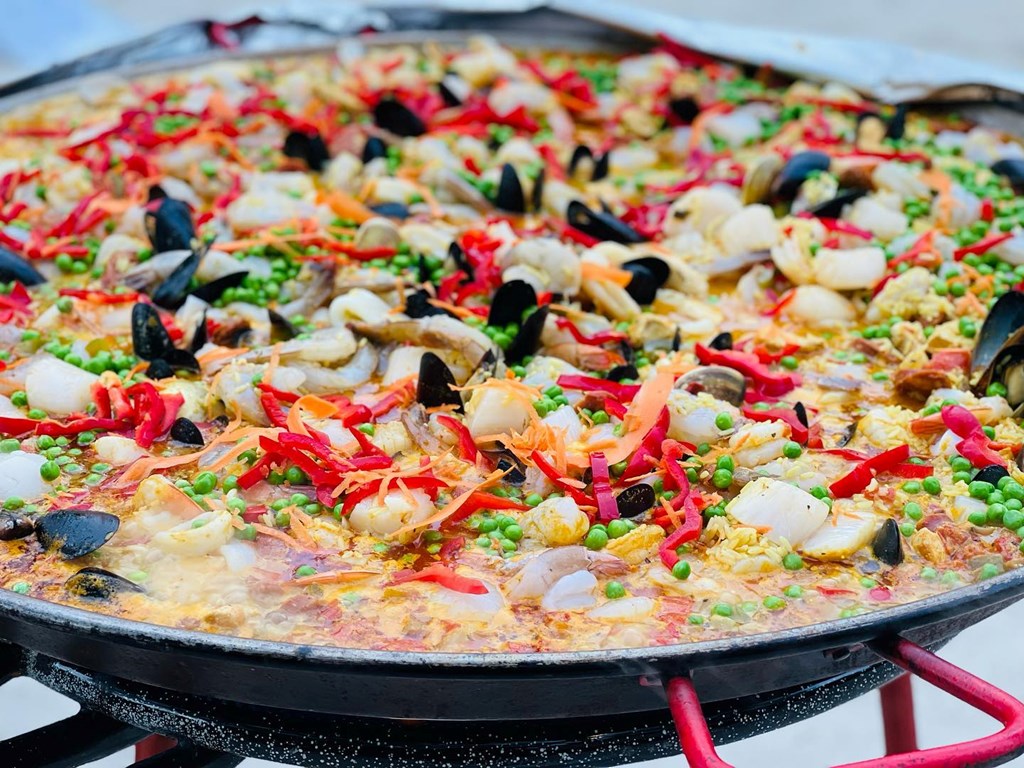 Key Largo Conch House, Key Largo
In the Keys, conch is about as ubiquitous as key lime pie. The tropical mollusk native to the Caribbean and Gulf of Mexico, easily identified by its vibrant spiral shell, is a delicacy that's often stirred into chowder or fried into fritters, like seafood hushpuppies. Here at the family-run Key Largo Conch House, they rightfully take top billing, and folks flock from all over Florida to sample the shellfish in all forms. There's curried conch fritters, tomato-based conch chowder, lobster and conch ceviche, and diced conch salad with cucumber, celery, scallions, tomatoes, and sweet peppers. There's also the convenient conch house sampler, which includes fritters, coconut shrimp, cracked conch, ceviche, and bacon-wrapped jalapeños. It's not all conch at this homey alcove, though. The restaurant is full of pleasant surprises, like hogfish baked in a coconut-macadamia crust, lionfish tacos, Caribbean shrimp and plantains, and scallops brûléed with sugar and served with truffled corn and beet beurre blanc.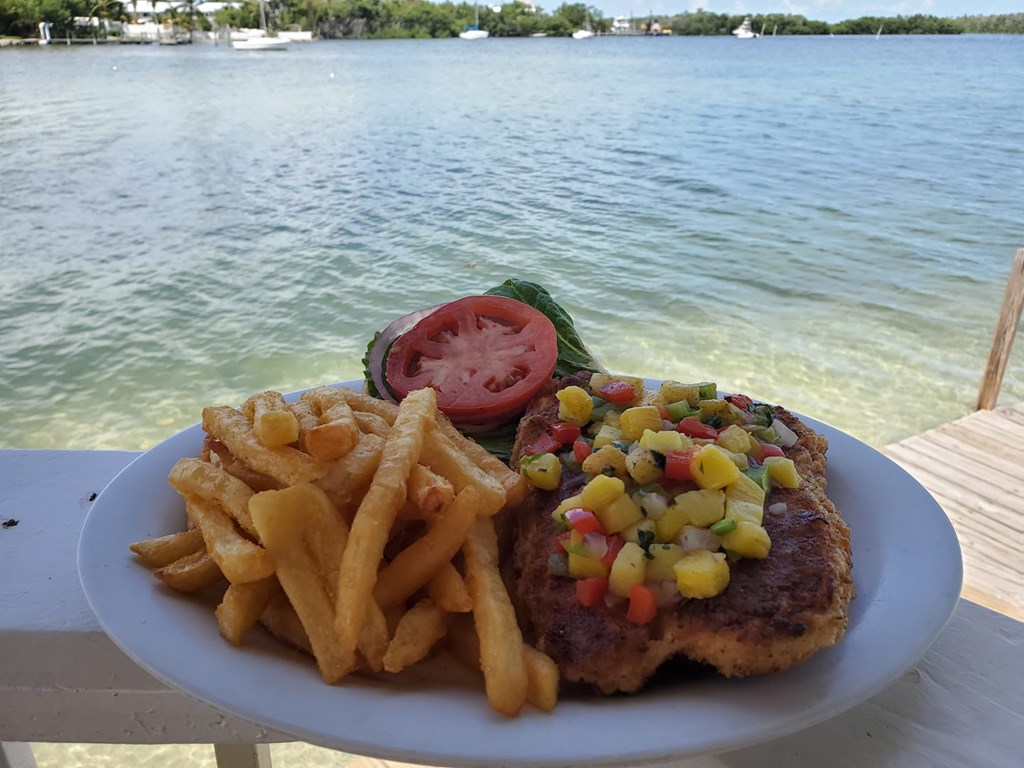 Lorelei Restaurant & Cabana Bar, Islamorada
A bit further west from Key Largo, Islamorada is another bustling Key that's rapidly making a name for itself. It's doing so with essential stopovers like Lorelei Restaurant & Cabana Bar, a waterside haunt known for its sunset views, live music, seafood, and a frozen take on key lime pie topped with juicy mango sauce. Open all day, with a killer happy hour from 4-6 p.m., the waterfront oasis matches its unparalleled sunset vistas with equally stunning food and drink, like the signature smoked fish dip, stone crab chowder, Thai-style mahi fingers, key lime peppercorn snapper, and blackened seafood tacos with cilantro-lime mayo. To drink, you can't go wrong with any of Lorelei's fun frozen drinks, like the Key Lime Colada or the Mango Daiquiri, or keep it simple with the Lorelei Sunset, made with tangerine-infused vodka that's produced exclusively for the restaurant from Islamorada Distilling.
Castaway Waterfront Restaurant & Sushi Bar, Marathon
About halfway between Key Largo and Key West, Marathon is a relatively underrated destination that's worth a break for dinner and drinks. Case in point: Castaway Waterfront Restaurant & Sushi Bar, a vast restaurant that's been around since 1951, but has undergone some serious menu expansion since new owners took the helm in 1999. Nowadays, the restaurant and bar is known as one of the foremost destinations in the Keys for beer-lovers, with 52 craft options on draft. It's also known for its surf and turf-style selections, with a gargantuan menu that includes everything from prime rib and chicken enchiladas to kimchi-topped oysters, meatball subs, scallop-stuffed hogfish, and clams rigatoni marinara. The sushi menu itself reads like an epic novel, with classic maki rolls and edamame joined by innovations like the King of the Jungle Roll with lionfish, avocado, asparagus, masago, escolar, wakame, and sesame, and the Island Roll with coconut shrimp, mango, avocado, seared tuna, scallions, and honey Sriracha.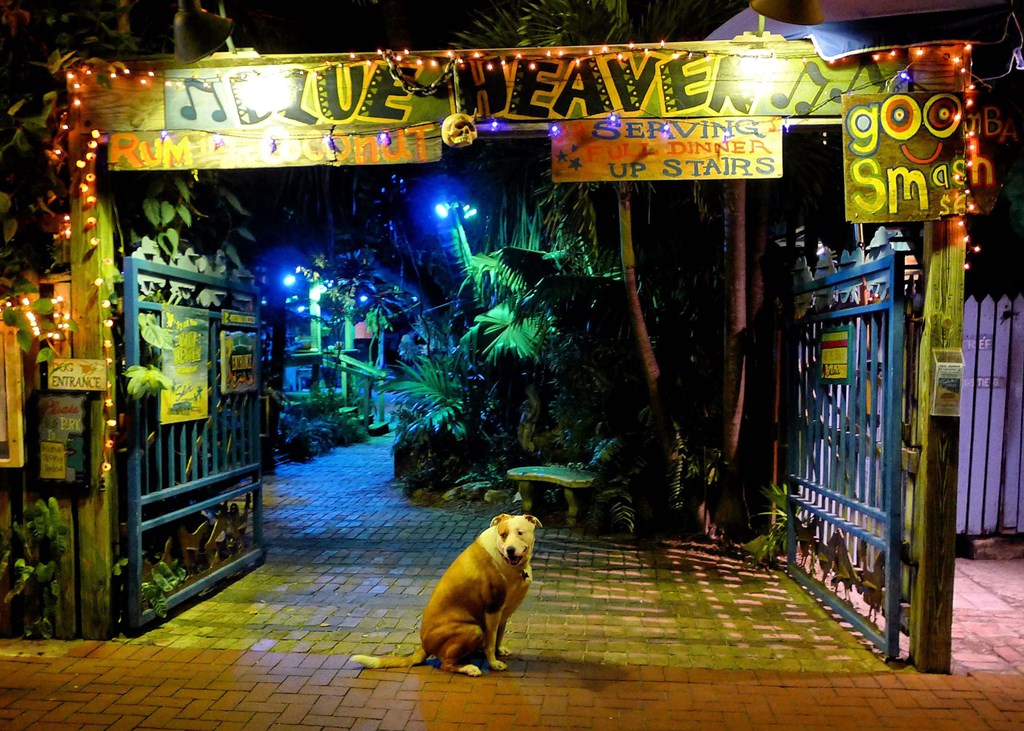 Blue Heaven, Key West
With a name like Blue Heaven, this quirky restaurant sets the bar pretty high for itself. Fortunately, thanks to its whimsical environment, tropical patio, and fun Floridian-Caribbean cuisine, your senses will indeed be in heaven. The seafood-centric restaurant is an entirely outdoor space that features a sprawling stone patio with huge planters, bright art pieces, and silly oddities, like a "rooster graveyard" and mannequins in exotic animal prints. It's a fun, classic Key West setting in which to enjoy breakfast, lunch, or dinner, which runs the gamut from pineapple pancakes and Key West shrimp Benedict to carrot-curry soup, Jamaican jerk chicken, and citrusy yellowtail snapper with pasta and tropical fruit. For dessert, end with the requisite key lime pie, a slice with such a high pile of toasted meringue you won't even know where to start.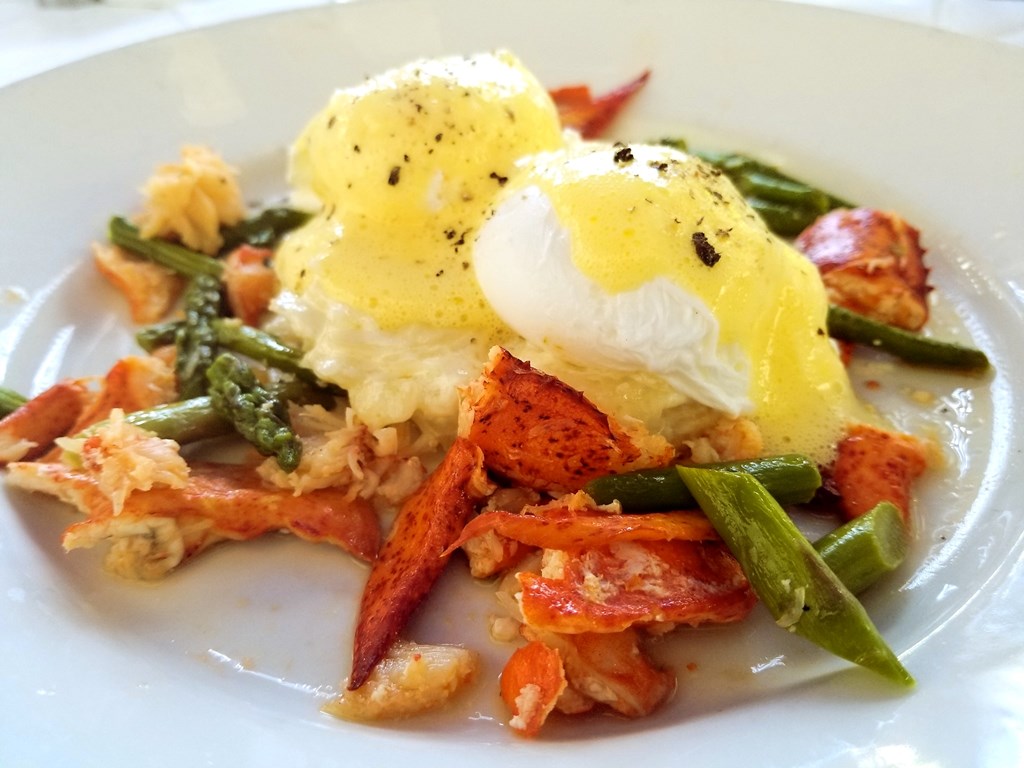 Azur, Key West
With a motif, a color palette, and a menu reminiscent of the Mediterranean, you could be forgiven for thinking you were dining by the Aegean Sea, rather than the Gulf of Mexico, while at Azur. Though close to the central tourist fray, the tranquil restaurant feels relaxed and refreshing, with a warm and subdued interior alongside a tucked-away terrace. No matter where you sit, your taste buds will feel like they're on vacation with shareable plates like bacalao croquetta, gnocchi with braised beef rib, confit duck leg, and seafood risotto swimming with mussels, scallops, shrimp, and whitefish. It's also got a curated cocktail list and plenty of wines by the bottle or the glass.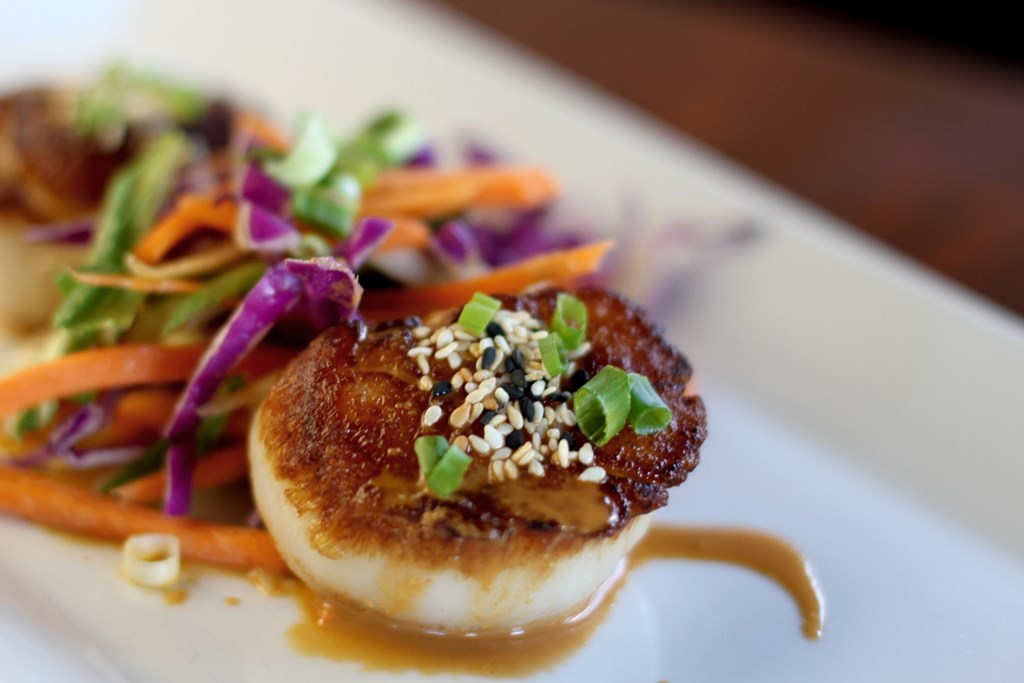 Little Pearl, Key West
For something a little more upscale and intimate, in an Old Town environment tucked away from the hustle and bustle of Duval Street, look no further than Little Pearl, a chic and romantic wine bar and seafood restaurant outfitted with elegant nautical art, bulb lights, and comfy banquettes. In addition to its stellar wine list, the restaurant is revered for its ever-changing tasting menus, whipped up by the chef based on whatever ingredients are freshest and most inspiring. It changes often, but at any given time, said tasting menu could include the likes of BBQ eel yakitori, snapper crudo with pickled blueberries, grilled cabbage with yuzu vinegar, roasted scampi with kimchi butter, crispy salmon with coconut-piquillo pepper dashi, and tofu yuzu cheesecake.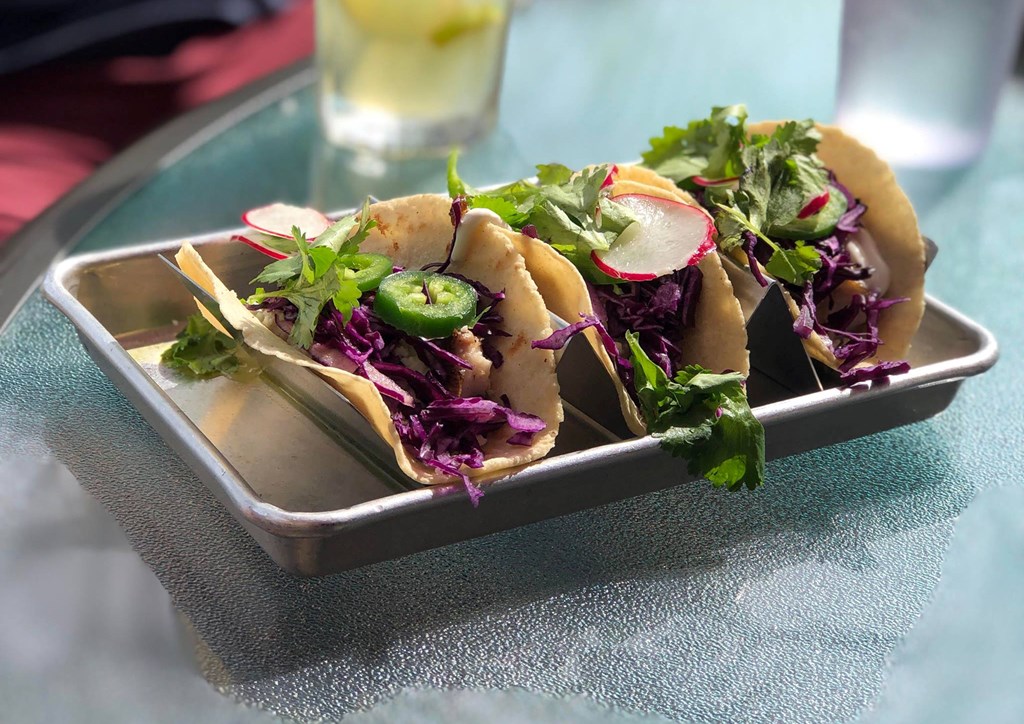 Bad Boy Burrito, Key West
On the opposite end of the dining spectrum, if you'd like to eschew the tasting menu in favor of a grab-and-go burrito stuffed with shrimp, then Bad Boy Burrito will fit the fill swimmingly. A far fry from most burrito eateries in other parts of the country, this fast-casual option specializes in locally sourced seafood, resulting in a tortilla experience unlike anyplace else. Sure, you can get more standard meat- and veggie-filled burritos and tacos, but your best bet is to hone in on the "Island Favorites" section of the menu and order a Key West pink shrimp burrito with roasted pineapple habanero sauce, pico de gallo, radish, cabbage, queso fresco, and cilantro, or a locally caught lobster taco.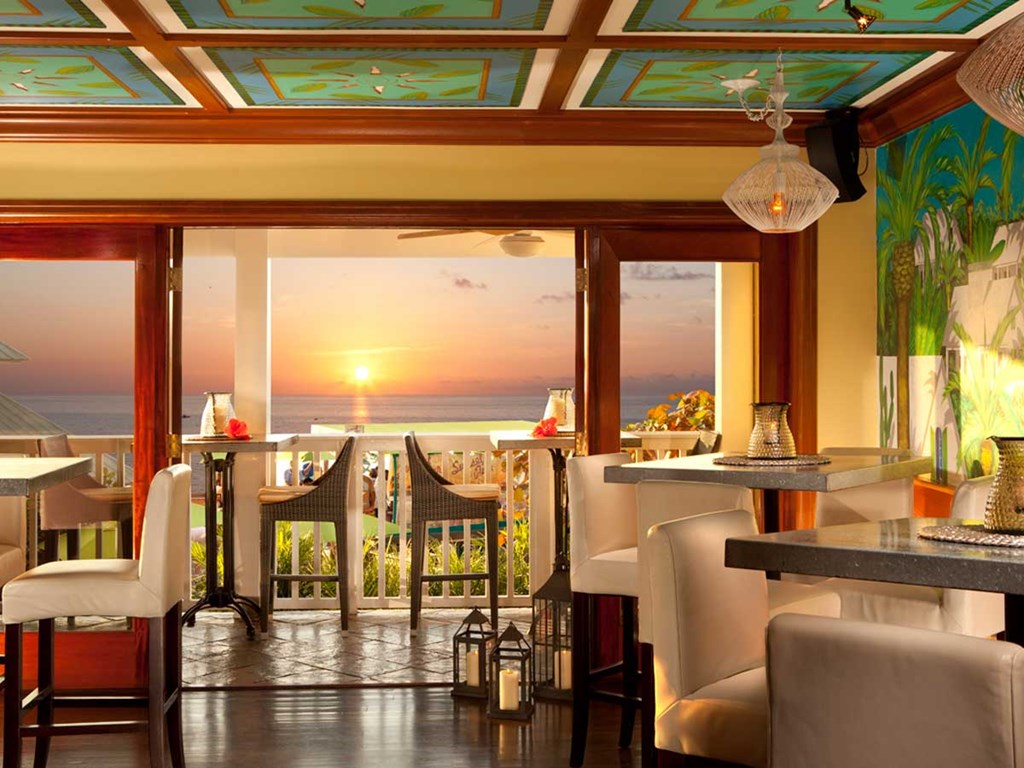 Hot Tin Roof, Key West
It's food with a serious view at Hot Tin Roof, the rooftop restaurant inside the Ocean Key Resort & Spa. Though it's at the nexus of Duval Street, Key West's most infamous thoroughfare for nightlife and bar crawls, the restaurant feels like a private little oasis overlooking the bay. The food here is described as "conch-fusion," described as a medley of Floridian and Caribbean ingredients and flavors, with a dash of international influence thrown in for good measure. Look for octopus salad tostones (aka fried plantains), seared grouper with coconut curry, crispy mojo chicken with chili corn cakes, plantain-crusted mahi mahi with roasted corn salsa, and Cuban bread pudding with white chocolate and dulce de leche, which holds its own against the key lime pie with cashew-graham cracker crust.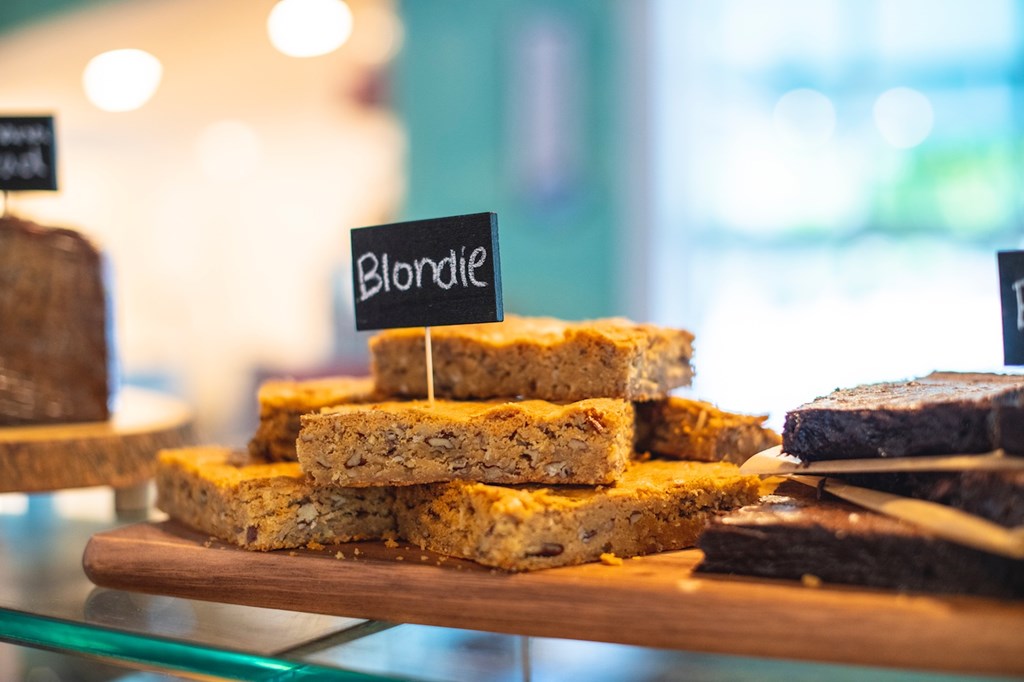 Moondog Cafe, Key West
In case you aren't over-stuffed with key lime pie just yet, this cottage-like cafe and bakery merits a visit for a sweet treat. Impossibly cute and inviting, this pastel-hued fixture features some of the best — and prettiest — pastries and desserts on the island, from perfectly flaky and creamy almond croissants and buttery blondies to vegan fruit tarts, key lime eclairs, zucchini bread, coconut sticky buns, and of course, the all-important key lime pie, piled high with toasted meringue. They also serve breakfast, lunch, and dinner, with impressively diverse options like quiche Lorraine, seafood omelettes, blueberry-lemon quinoa pancakes, grilled vegetable "charcuterie," and grilled pizzas strewn with the likes of Moroccan-spiced lamb and tahini.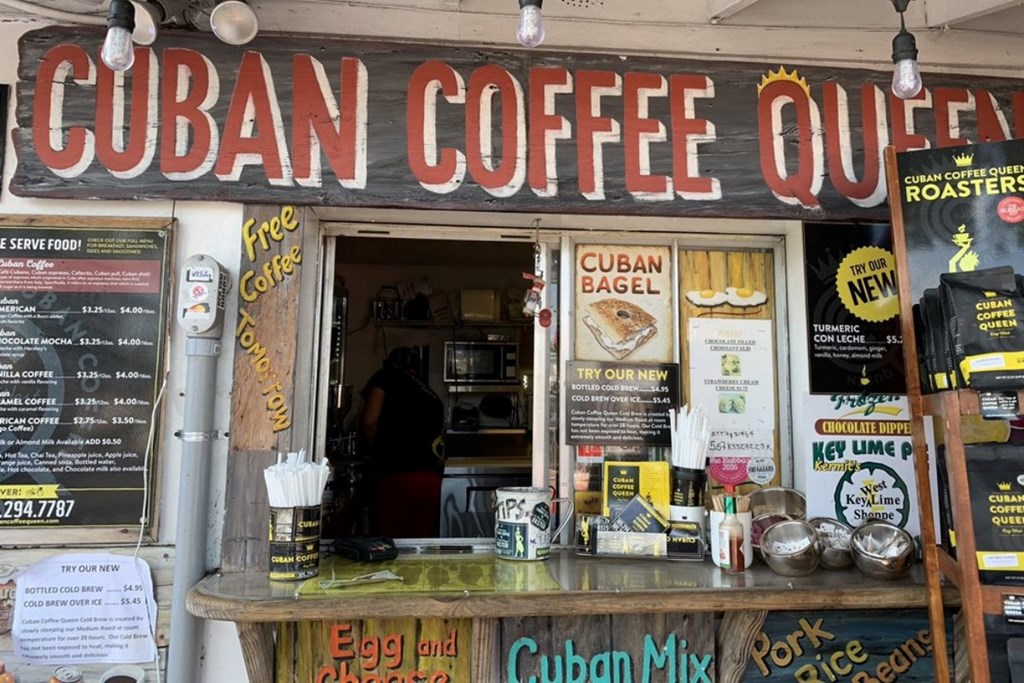 Cuban Coffee Queen, Key West
When in Rome, do as the Romans do. Or rather, when on Key West, do as the Cubans do. Since you're mere miles from Cuba, you'd be wise to partake in a little Cuban coffee (and a snack or two), and Key West offers the perfect go-to with Cuban Coffee Queen, a pint-sized cafe and mobile operation with three outposts on the island, including an early-morning location right by the marina, making it a good option for coffee and snacks before embarking to Dry Tortugas National Park for the day. Order an expertly prepared Cafe Con Leche (and go traditional by adding a pan Cubano, a buttered and toasted piece of Cuban bread for dunking) and a hearty breakfast nosh like the Key Wester sandwich, made with eggs, cheese, and your choice of meat on pressed Cuban bread. Come lunchtime, upgrade to savorous fare like a tuna melt or the Shipwreck Sandwich with chorizo, roasted green peppers, onions, pepper Jack cheese, jalapeños, and cilantro chimichurri sauce.
---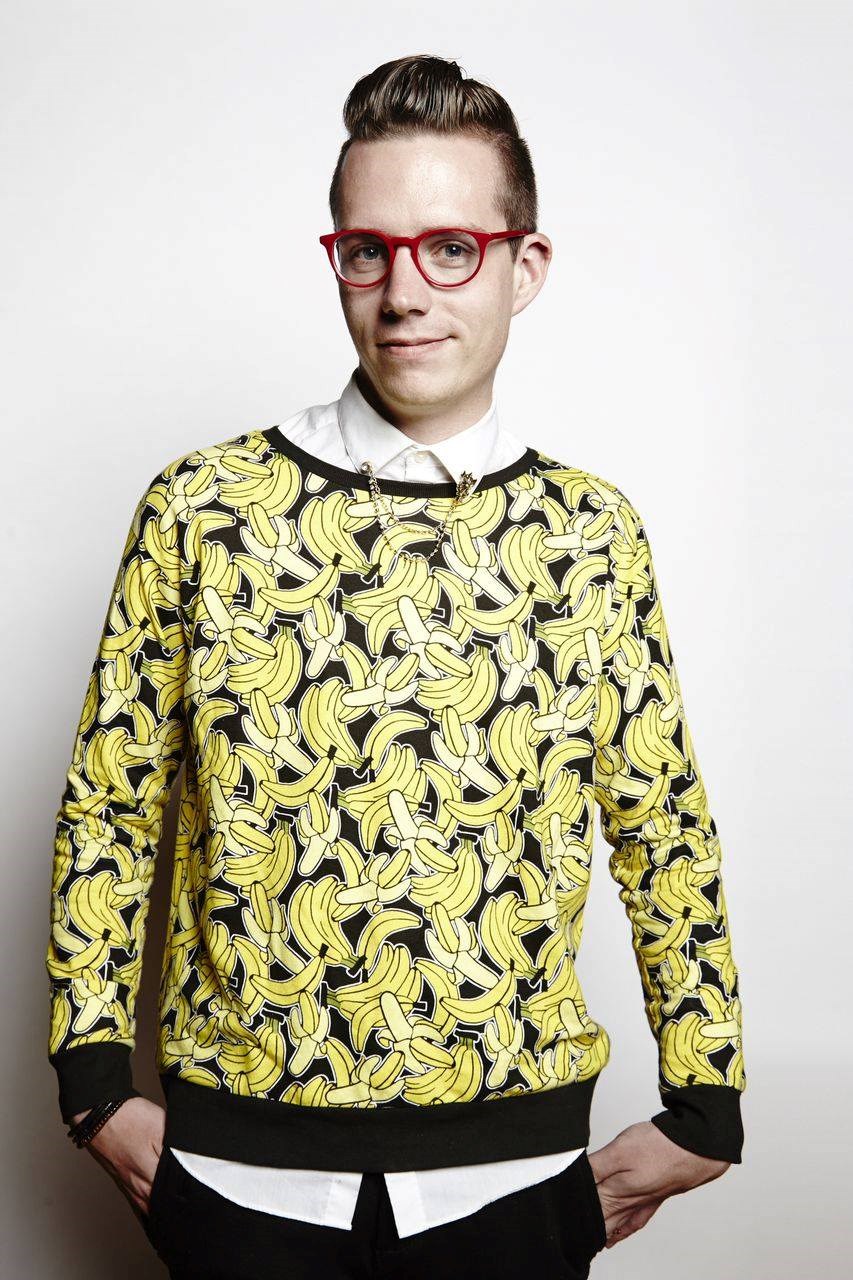 Born and raised in New Hampshire, Matt Kirouac grew up with a love for camping and the outdoors. Though he's lived in Chicago since 2006, he's always on the lookout for new adventures. He writes about travel and food for outlets like TripExpert, Money Inc, Upventur, DiningOut, Food Fanatics magazine, Plate Magazine and Zagat, and he currently serves as Chicago editor for What Should We Do?! He's the author of The Hunt Guides: Chicago (2016) and Unique Eats & Eateries of Chicago (2017).
---