9 Things to Make Camping More Comfortable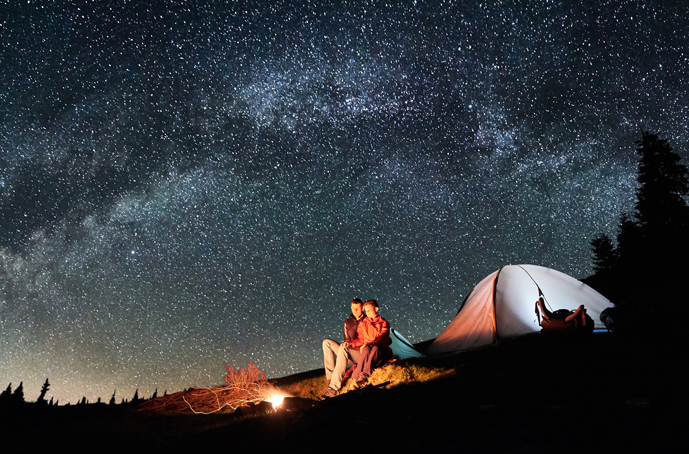 Think "going camping" means cooking over a crackling fire pit and snuggling into a sleeping bag with only a thin nylon tent separating you from the ground? For some people, it is, but not everyone. Taking a step or two up from the bare minimum needed to camp is perfectly okay. Consider what items would make camping enjoyable for you and bring them along for the journey. Here's a list of things to help make your next camping experience more comfortable.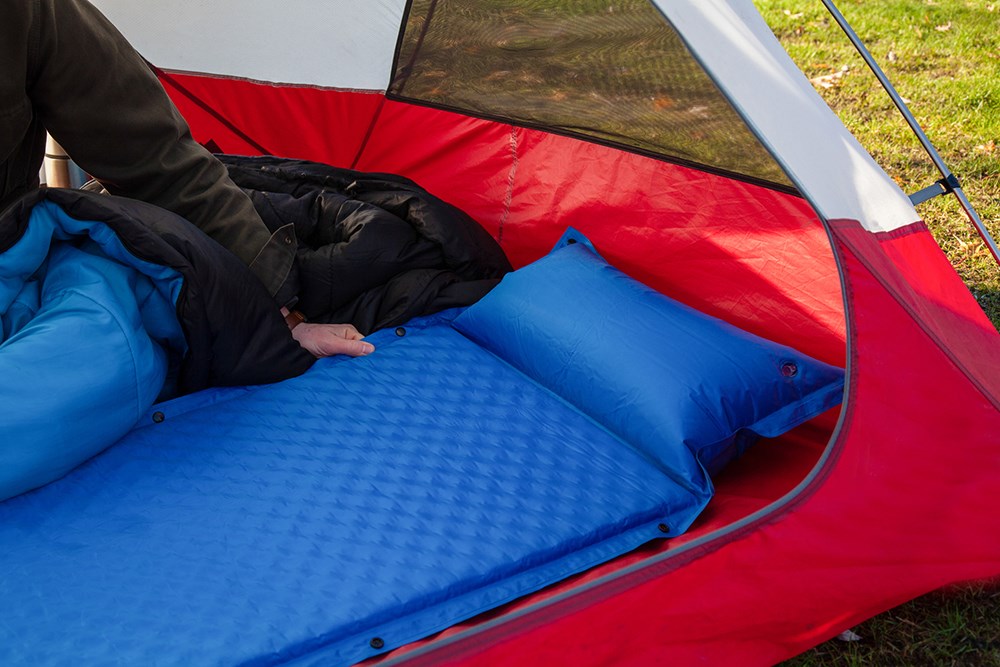 1. Sleeping Pad or Air Mattress Cot Combo
Don't let nightmares of sleeping on the ground burst your dreams of going camping. Depending on the type of camping you'll be doing, there are several ways to elevate yourself for a comfortable night's sleep. If you need to pack light, an inflatable sleeping pad will put a few inches between your body and terra firma. Or if you are tent camping not far from your vehicle, consider unfurling an air mattress and cot combo so you'll never even make contact with the ground.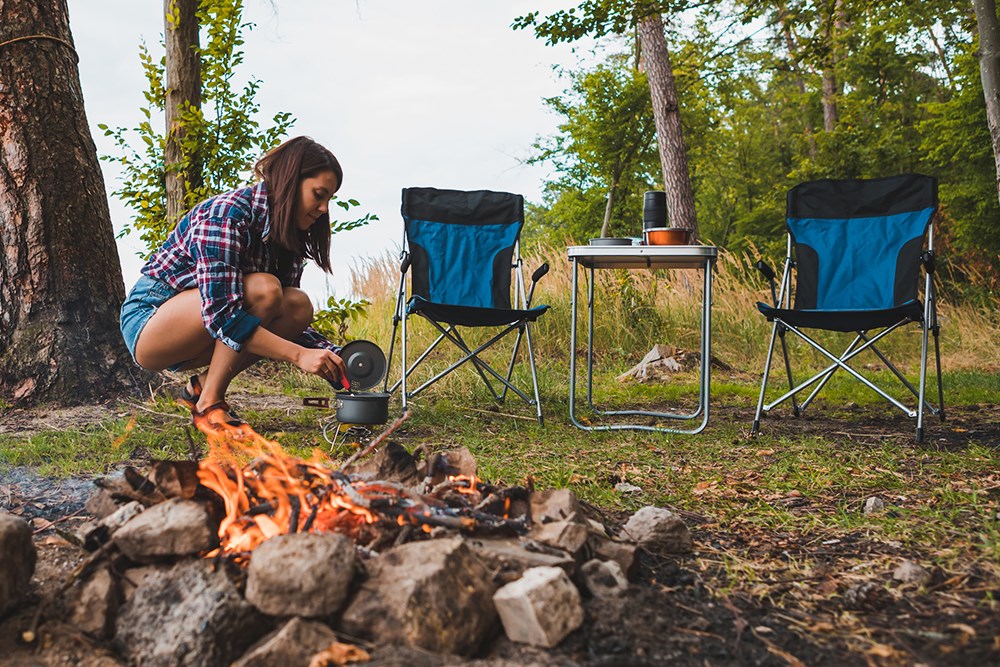 2. Lightweight Folding Chairs
When you set up camp, you'll need a place to sit and relax. Think about the types of activities you'll bring your folding chairs to, like sunbathing at the beach or fishing near a river or lake, to choose the type of chair that will meet your needs. Some come with side tables, drink holders, storage flaps and even have heated seats. There are two-person love seat folding chairs and folding couches for the entire family to cuddle up together near the campfire.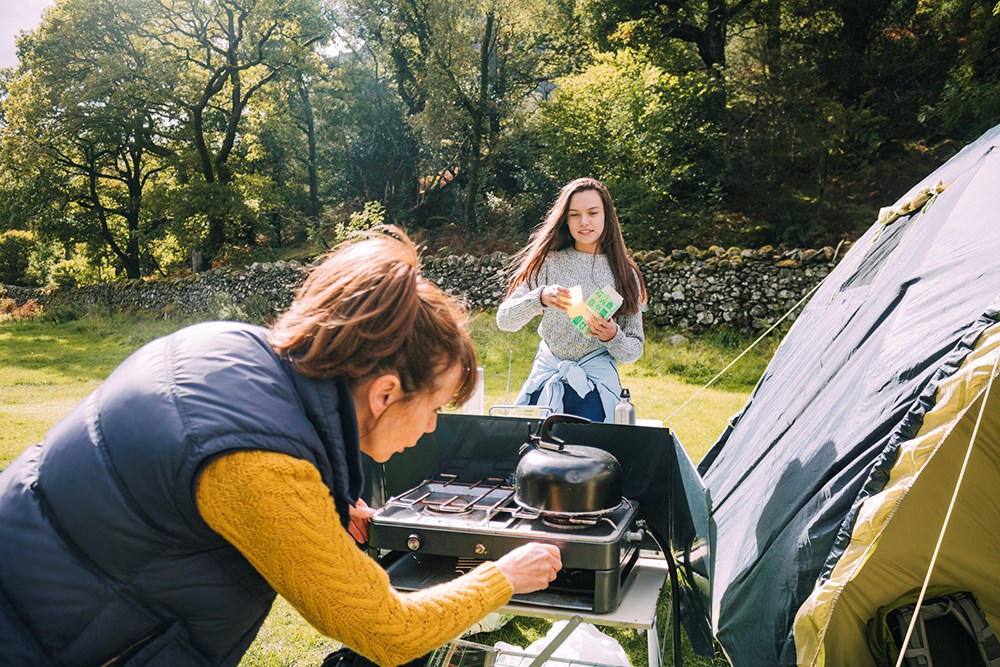 3. Gas Camping Stove
Instead of stoking a wood fire in your campsite's fire pit or heating charcoal briquettes in a barbeque grill every time you want a hot meal, bring a portable gas camp stove with you. If you opt for a two-burner camp stove, you'll be able to heat water for coffee and cook up eggs simultaneously. Camping stoves are easy to set up on a tabletop and quickly feed a hungry crowd eager to start the day's exploration.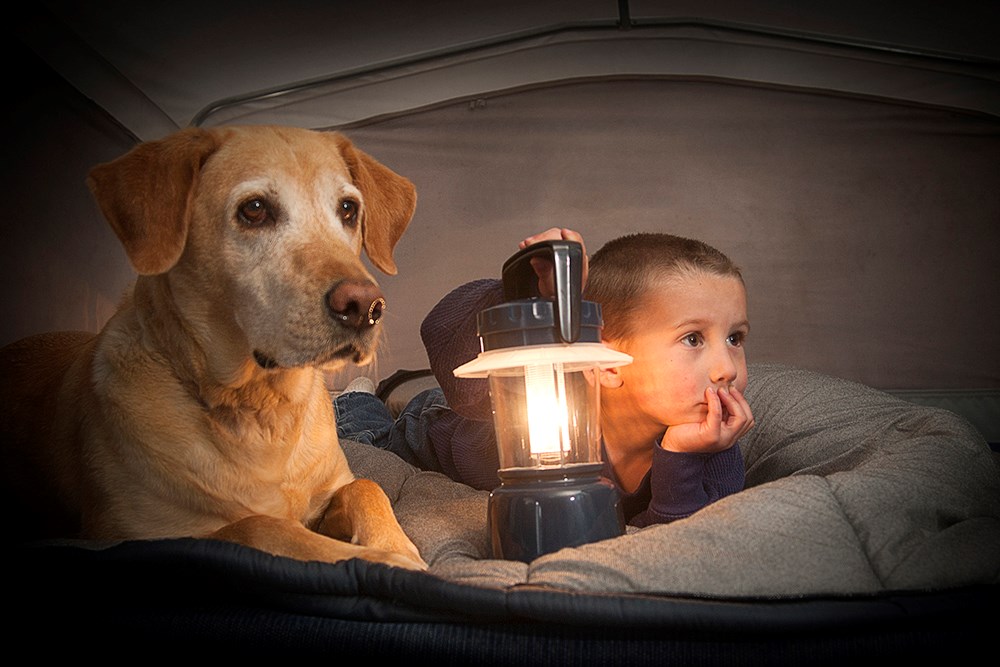 4. Campsite Lighting
Let's talk about lights. It gets real dark when you're camping amongst nature. There are many different lighting options and a few ways to power lights, including batteries, solar, USB charge and even hand crank in a pinch. Always have a backup lighting source in case your first option loses power. You don't want to be left in the dark.
If you'll be at your campsite for a few days, make it feel like home by hanging a string of solar-powered LED lights. They'll charge up when you're out having fun during the day and provide a warm glow when you get back, making it easier to see things at your campsite and also easier to find your way back to it.
Bring a few portable lanterns, either battery or solar-powered to light up specific areas, like inside your tent, or at the picnic table. Wear a headlamp so you can walk hands-free through the campground. Headlamps are also handy for reading a scary story around the campfire.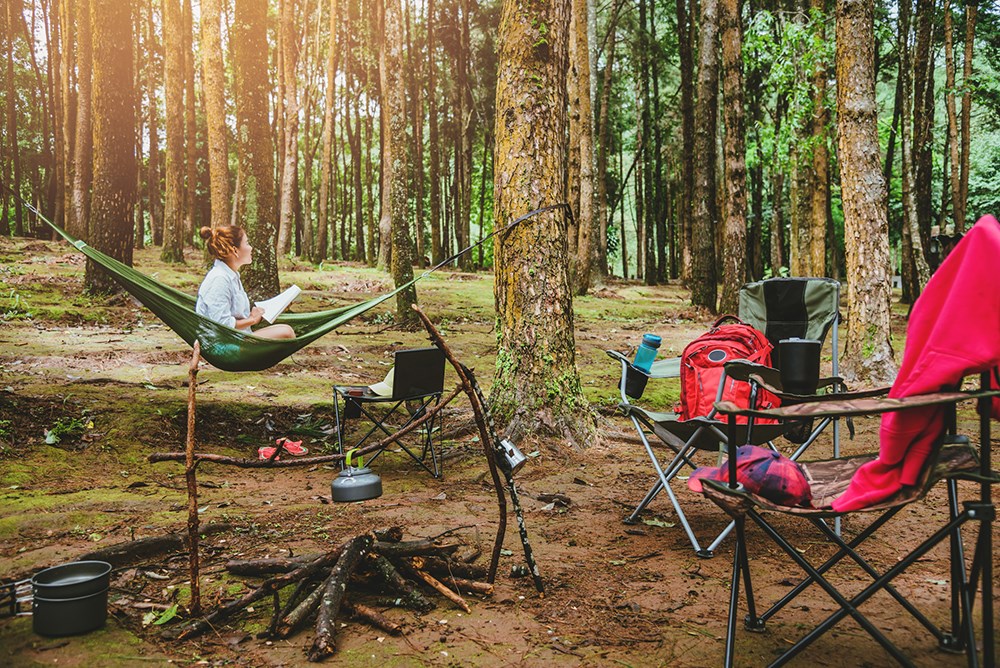 5. Hammock
Fasten up a hammock at your campsite for an alternative way to relax and observe the trees swaying overhead and birds flitting here and there. Besides being great for nature watching, hammocks provide easy to pack overnight sleeping arrangements. If you'll be swinging between trees all night long, use a fitted mosquito net and rain tarp to keep bugs and water drops out of your bed. Just be sure to check the rules for hammocks at the campground you're checking in to as some might have certain spots where they're allowed.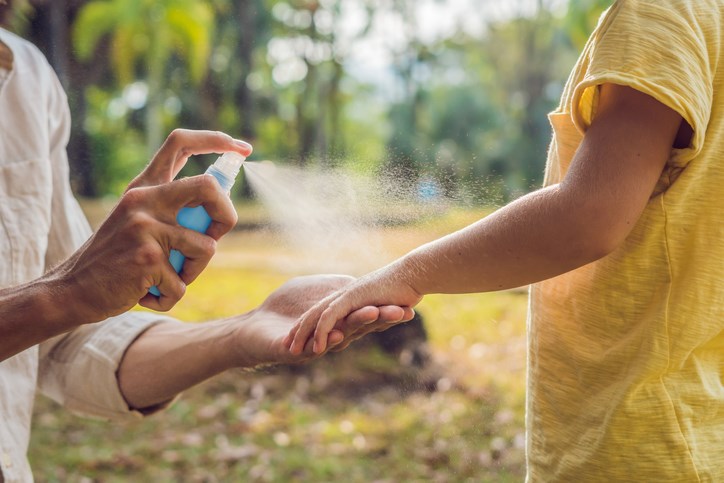 6. Bug Repellent and Traps
Little things like buzzing wasps and mosquitos have the potential to suck the fun out of camping. Besides applying bug repellent on your skin, there are some other ways to fend off campsite pests. Hang a few yellow jacket traps at the outskirts of your campsite. Make sure the traps have attractant formulated for your time zone. Set up a mosquito repellent device in the middle of where you will be eating and hanging out. The device will release repellent into the air and create a bubble of protection. Also, treat your gear, tent, shoes and clothing with insect repellent, which will keep a variety of bugs away, including ticks, mosquitos, and spiders.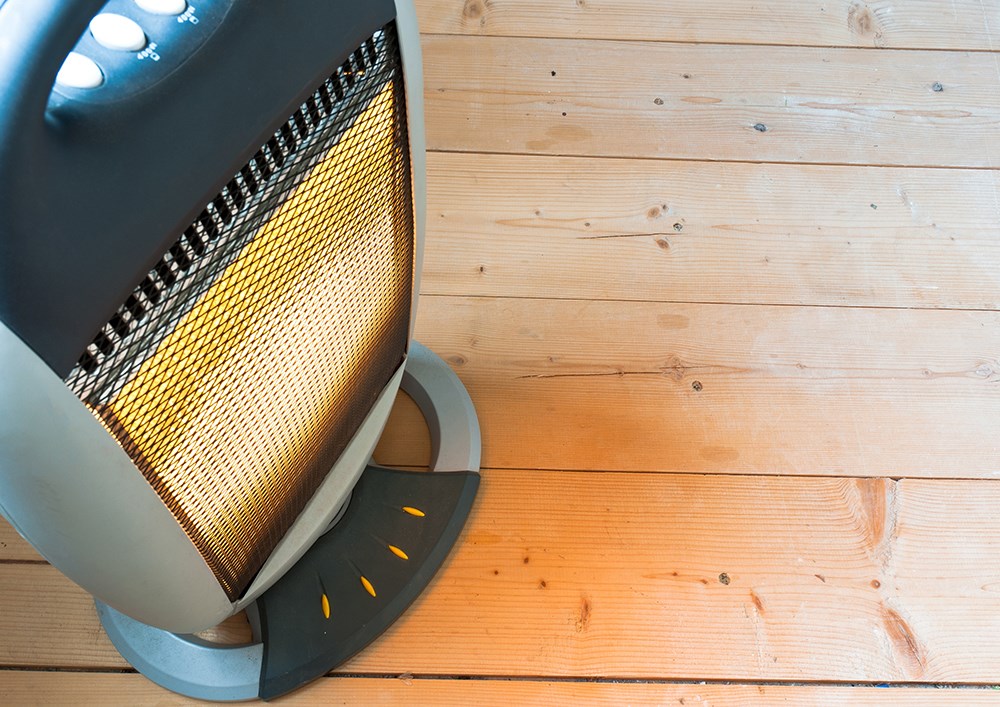 7. Portable Gas Heater
If you're cold weather camping or if it gets chilly after sundown, a portable gas heater provides the warm-up you'll need to stay cozy. A heater will quickly make your tent, RV or cabin toasty inside. Bringing a heater along on an activity like fishing to provide targeted heat, keeping things comfortable outdoors too.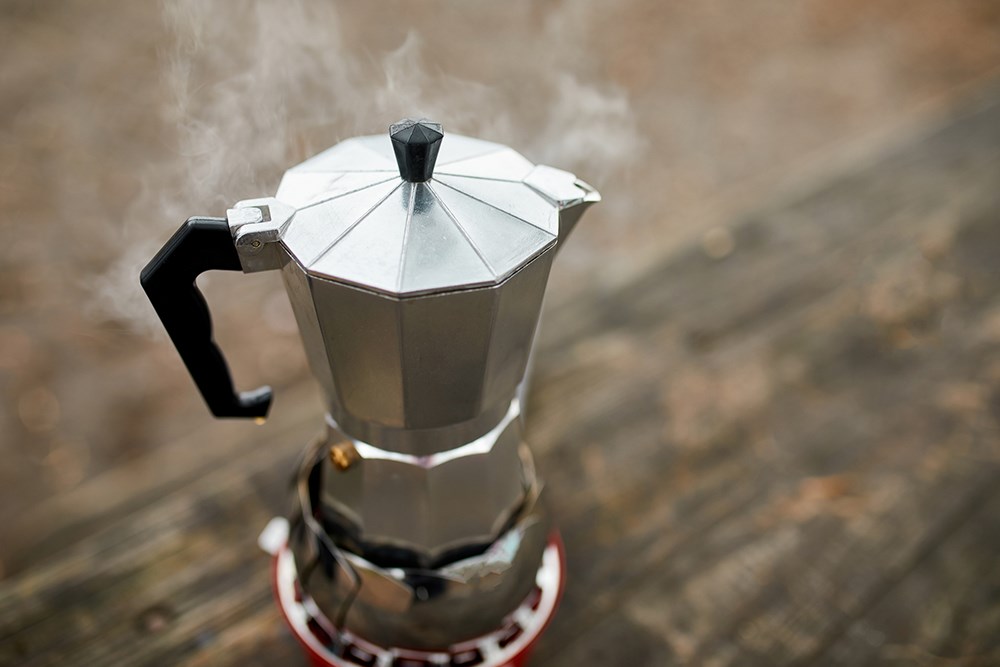 8. Coffee Percolator
If you're a coffee drinker, don't skip your daily java or switch to instant because you're camping. Use a coffee percolator to brew up your favorite cup of hot coffee. Just add coffee grounds in the percolator's interior basket, fill the pot with water and heat over the campfire grill or on a stovetop. Start your day off right!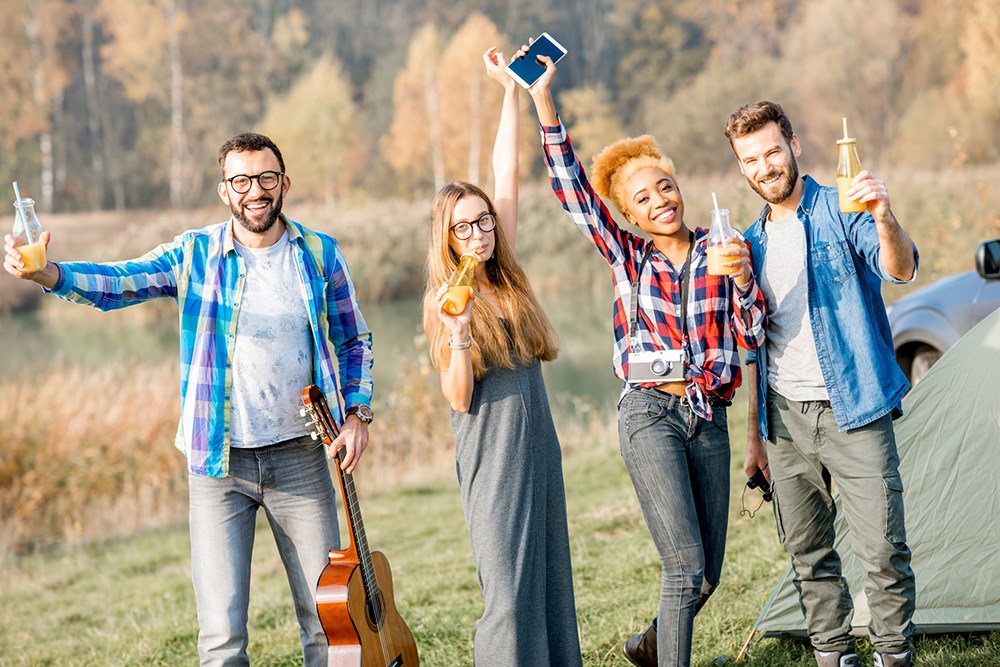 9. Bluetooth Radio Speaker Combo
Enjoy music stored on your phone or play a spooky podcast around the campfire over a Bluetooth speaker that's also an AM/FM weather radio with cell phone charging and flashlight capabilities. Emergency weather radio and Bluetooth speaker combos come with many useful options that can keep you both entertained and safe while camping.
---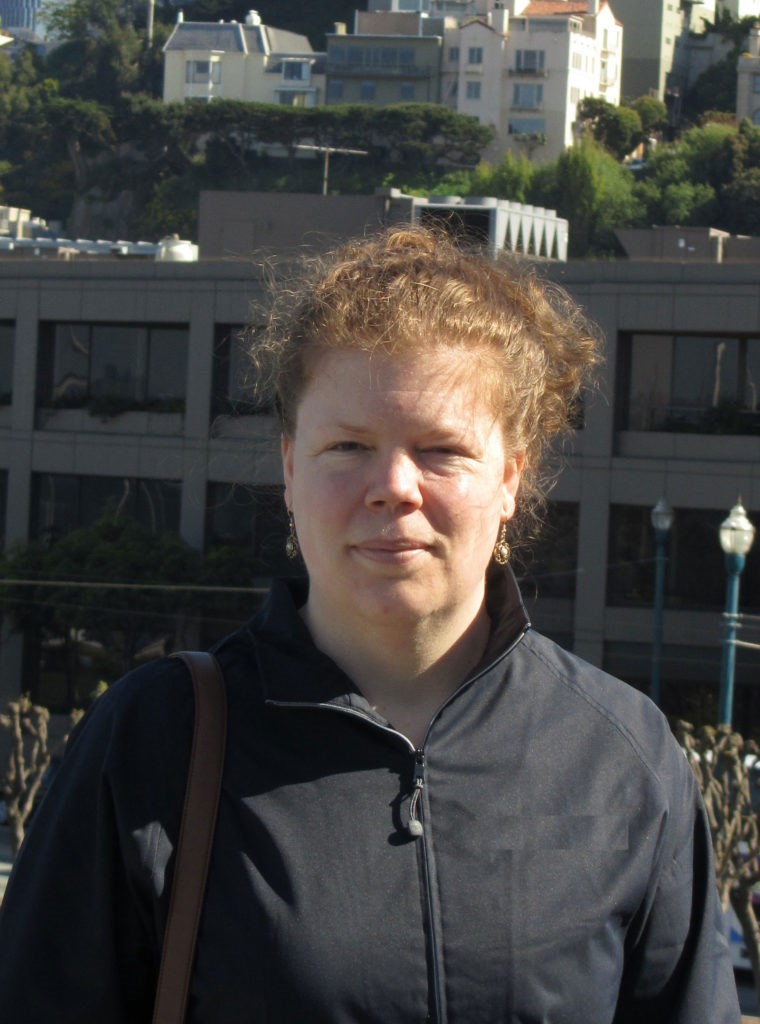 Eva Barrows is an accomplished San Francisco Peninsula freelance writer and editor. She writes for regional magazines like PUNCH and Edible Silicon Valley and is editor-in-chief of Live&ThriveCA magazine. She founded the online literary journal Imitation Fruit in 2007 and has enjoyed promoting fellow writers and artists ever since. Read more of her travel writing at www.evabarrows.com.
---