Unless you're a minimalist, accumulating gear – especially from iconic camping brands – is one of the best parts of camping. Still, with so much wear and tear, it's not always long before last year's tent gets a tear or your new air mattress springs a leak faster than you can say "sweet dreams." The trick is to buy high quality items the first time around. Gear that lasts for years isn't only better for the environment, it's better for your bank account. Here are nine essentials frequent campers have been swearing by for years, and in one case, half a century.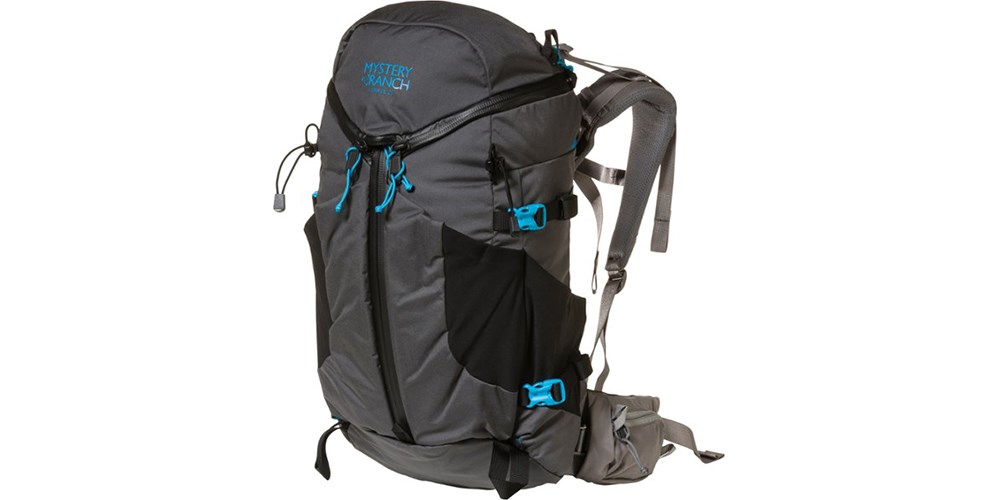 1. Mystery Ranch Backpack, $189, REI
Used by firefighters and Navy Seals, Mystery Ranch backpacks are built to withstand some serious elements. "I first bought this pack when guiding in North Carolina in 2015," says Ian Standard, an Outdoors Generations writer and wilderness therapy guide. "For the past seven years my pack has carried over 100 pounds of weight while bushwhacking through the Alaskan 'green death' and tossing it off cliffsides to get to where I need to go." Sound intense? That's Ok. Not all of their designs are made for missions. They have plenty of daypacks perfect for camping and hiking.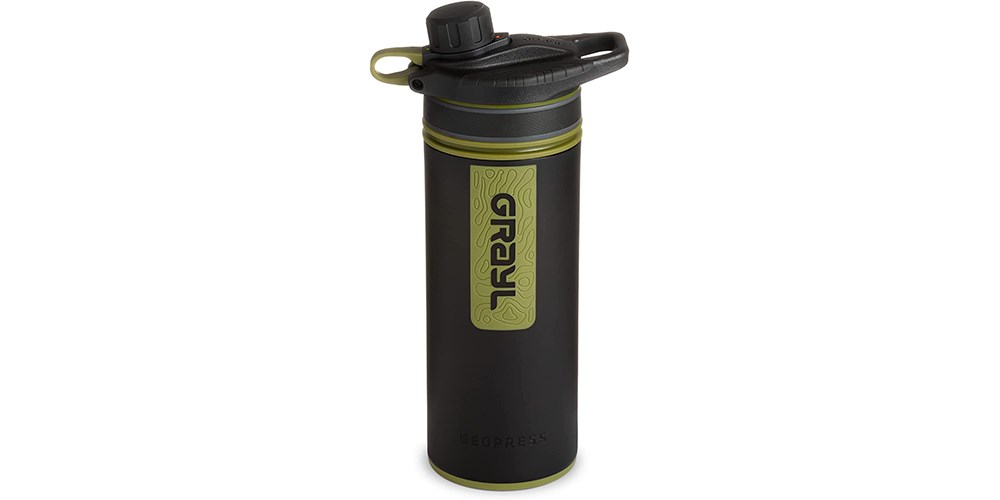 2. GRAYL GeoPress Water Purifier Bottle, $100, Amazon
Before you balk at the price of this water bottle, remember it's also a water filtration and purification system (ranked 7th on Amazon's list of Best Sellers in Camping & Hiking Water Filters). In other words, it can save you from having to buy many cases of bottled water. Alex Tiffany, founder of Just Go Exploring, takes his with him whenever he goes camping and would "100% recommend it to any camper." On Amazon it has an impressive 4.8-star average rating from more than 2,100 reviews. The bottle comes with a 10-year manufacturer's warranty. The replaceable purifier cartridge is designed to last three years.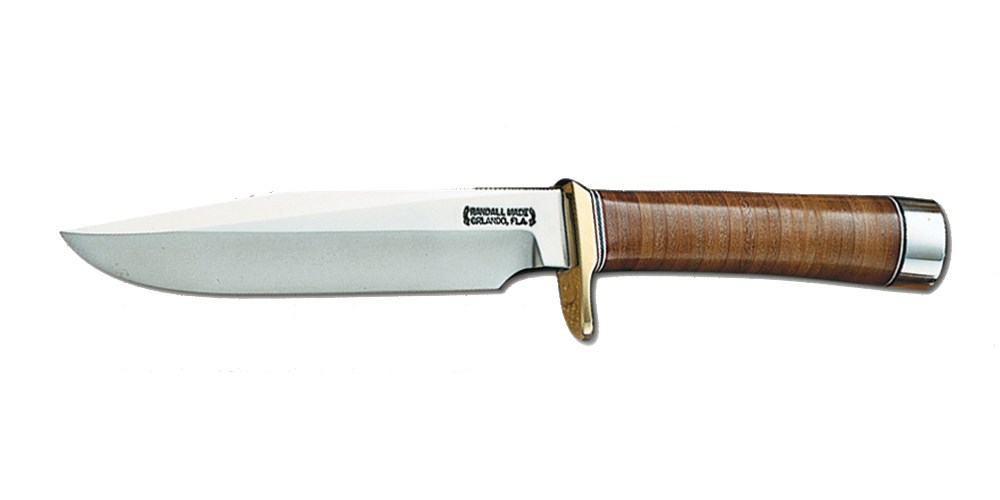 3. Randall Camp & Trail Knife, $445, Randall Knives
There's a reason custom Randall Made Knives come with a 5-year waiting list. They're a collector's item. Of course, they're also ideal for the outdoors. "The quality is incredible and they serve so many purposes," says Daniel Halliman, an avid camper who "earned" his when he became an Eagle Scout. Getting one is a rite of passage in his family. Different generations of Hallimans have been swearing by their Randall Made Knives for the last 50 years.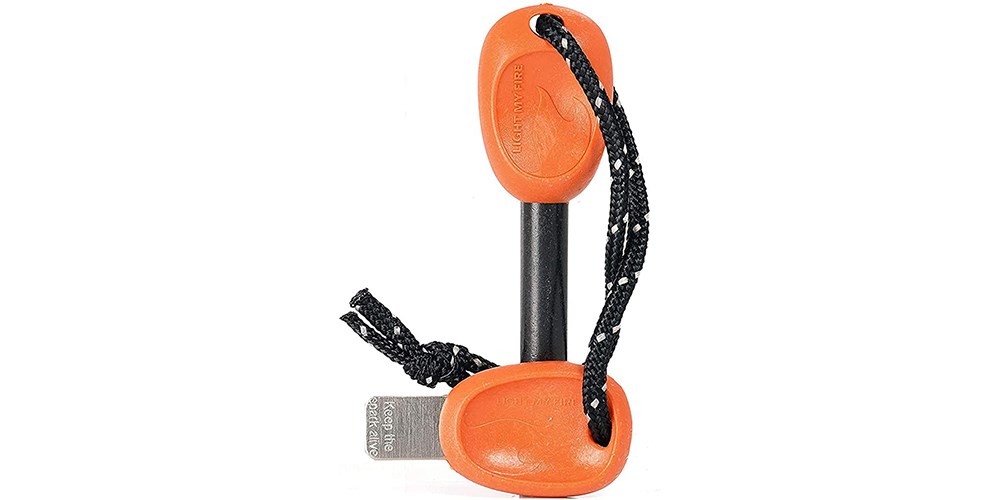 4. Light My Fire Ferro Rod Fire Starter, $20, Amazon
This fire starter, recommended by South African camper Alistair Ruckus, is made in Sweden so you know it's high quality. In fact, these magnesium fire starters – which last up to 12,000 strikes – were originally designed to be used by the Swedish Military. Now, they're popular among recreational campers. On Amazon, they have a 4.8-star average rating from 670 reviews.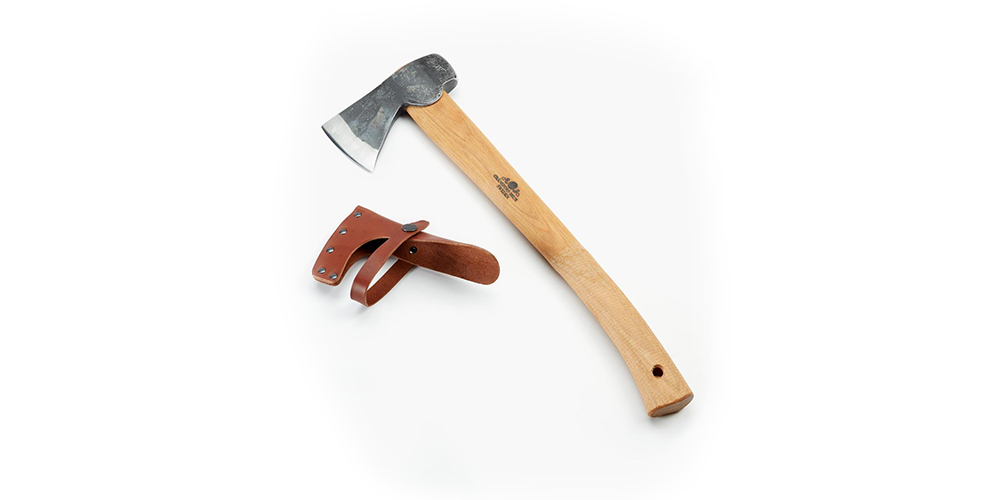 Another piece of solid camping gear made with Swedish craftsmanship – and the helpful input of hunters and survival experts – is this axe which Montana camper Caitlin Gibson says she's "used forever." One Amazon reviewer who used it while camping on the North Shore of Minnesota writes, "It's unlike any axe I've ever owned. I was able to make trekking poles from a downed pine in minutes. When it was time to cut downed wood for a campfire, I was able to chop pieces of wood to length with little effort, no saw needed." Each Gransfors Bruk axe comes with a leather sheath, a copy of "The Axe Book" and an extended 20-year warranty.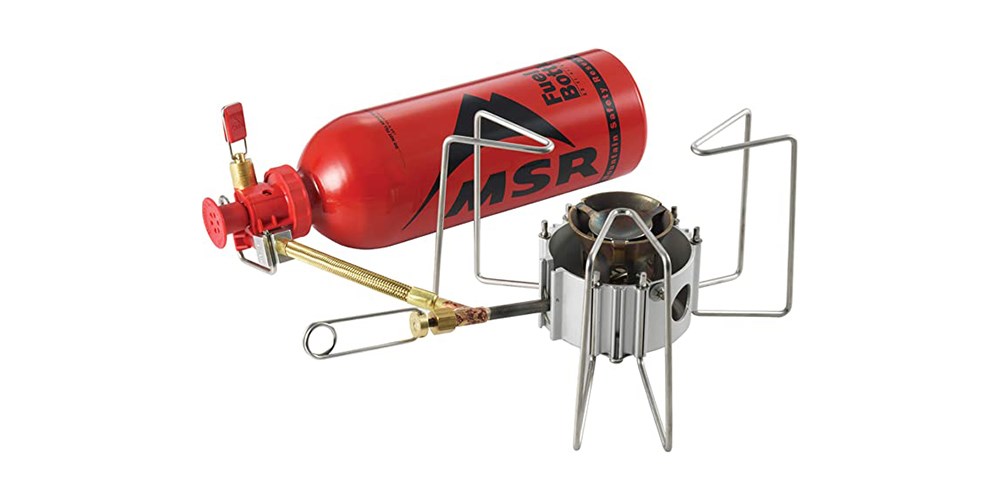 6. Dragonfly Stove, $170, Amazon
As a former #vanlifer and award-winning outdoor writer specializing in gear reviews, Brent Rose is no stranger to camping's best-in-class products. One of his favorites, that he's used for 10 years, is this liquid fuel stove with precision flame control. It's collapsible and weighs just 14 ounces, so it's ideal if you're on the move. Despite its small size, it can handle pans up to 10-inches in diameter and takes just 3.5 minutes to bring a liter of water to a rolling boil. On Amazon it has a 4.7-star average rating from 300 reviews.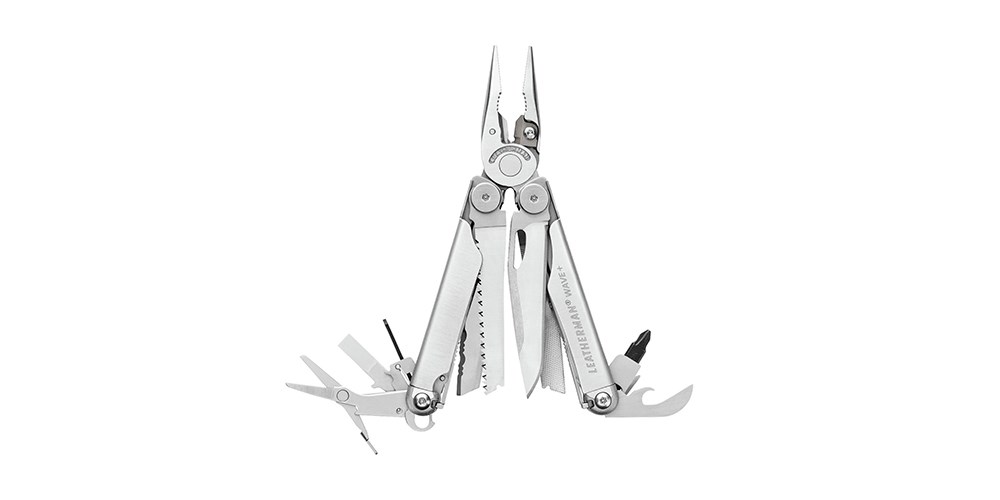 7. Leatherman Wave, $110, Amazon
Rose is also the proud owner of a Leatherman Wave, the brand's most popular multi-tool. This little stainless-steel lifesaver has no fewer than 18 tools including knives, scissors, pliers, bottle openers, bit drivers and even a mini saw. It comes with a lifetime warranty, but even with heavy use, you'll probably never need to cash in on it. On Amazon, the Leatherman Wave has a 4.8-star average rating from 5,000 reviews. Ninety percent of its reviews are perfect 5-star ratings!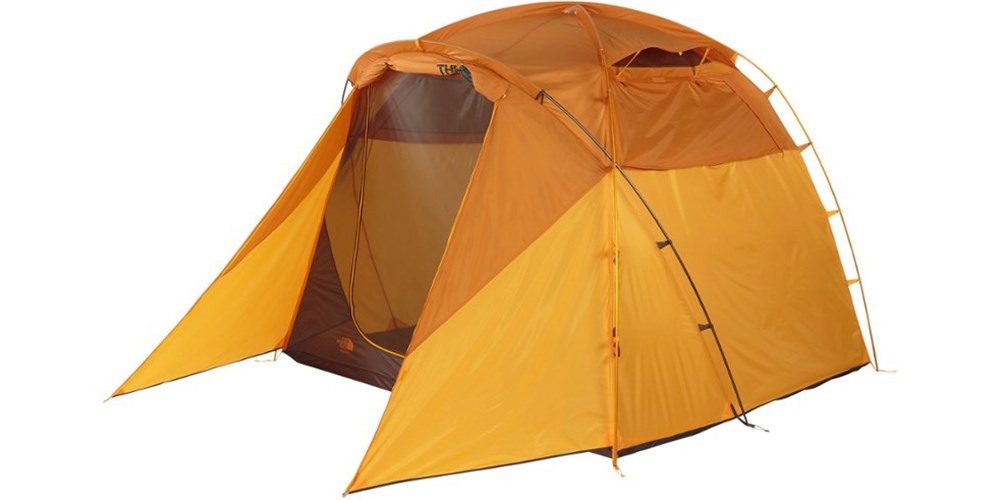 8. The North Face Wawona Tent, $350, The North Face
Bryce Ford's four-season North Face tent is older than his two teenagers. "I've had it for 25 years," says the recreational camper and father of two. The four-person Wawona is the brand's best-selling tent. It comes with a lifetime guarantee and features include double-walled construction, organizational pockets (including ceiling pockets for headlamps and tablets) and color-coded poles for easy setup. It weighs just 13 pounds and comes with a convenient two-handled stuff sack.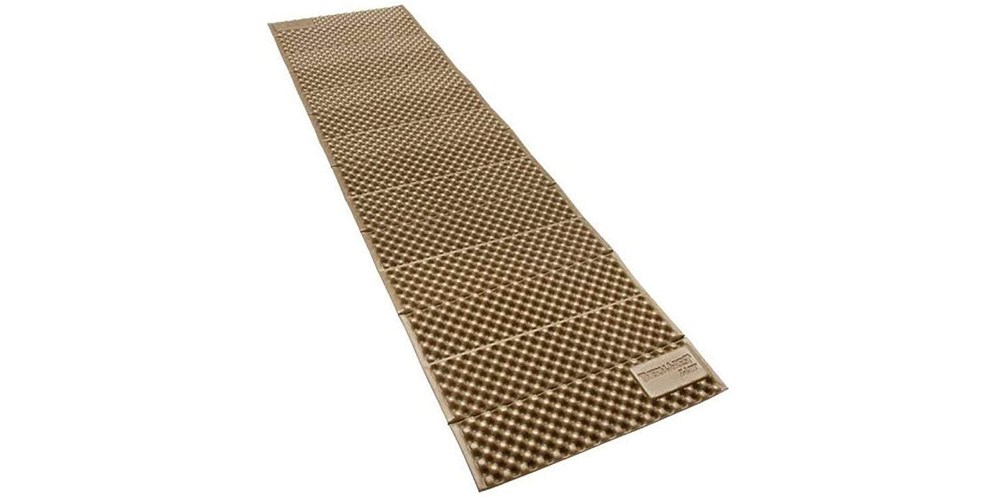 9. Thermarest Z Lite Original Ultralight Foam Camping Pad, $45, Amazon
Jenny Grace doesn't know the exact day she bought her Thermarest camping pads. But it was at least 20 years ago. "They still seem new though," says the California-based camper. While there are many models of pads and even air mattresses to choose from, the Z Lite is a classic. It's also a bestseller. On Amazon it has a 4.7-star average rating from more than 1,500 reviews.
---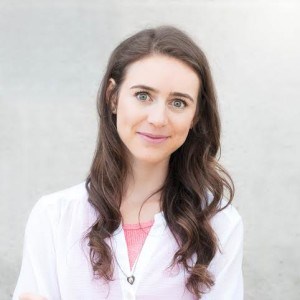 Katie Jackson is a writer and media specialist based in Montana's Big Sky Country. Living and working everywhere from New York to Nicaragua, Katie is no stranger to adventure. When she's not traveling the world (or writing about it!) she's busy chasing after a Leonberger named Zeus. Follow Katie's travels on Instagram @katietalkstravel.

---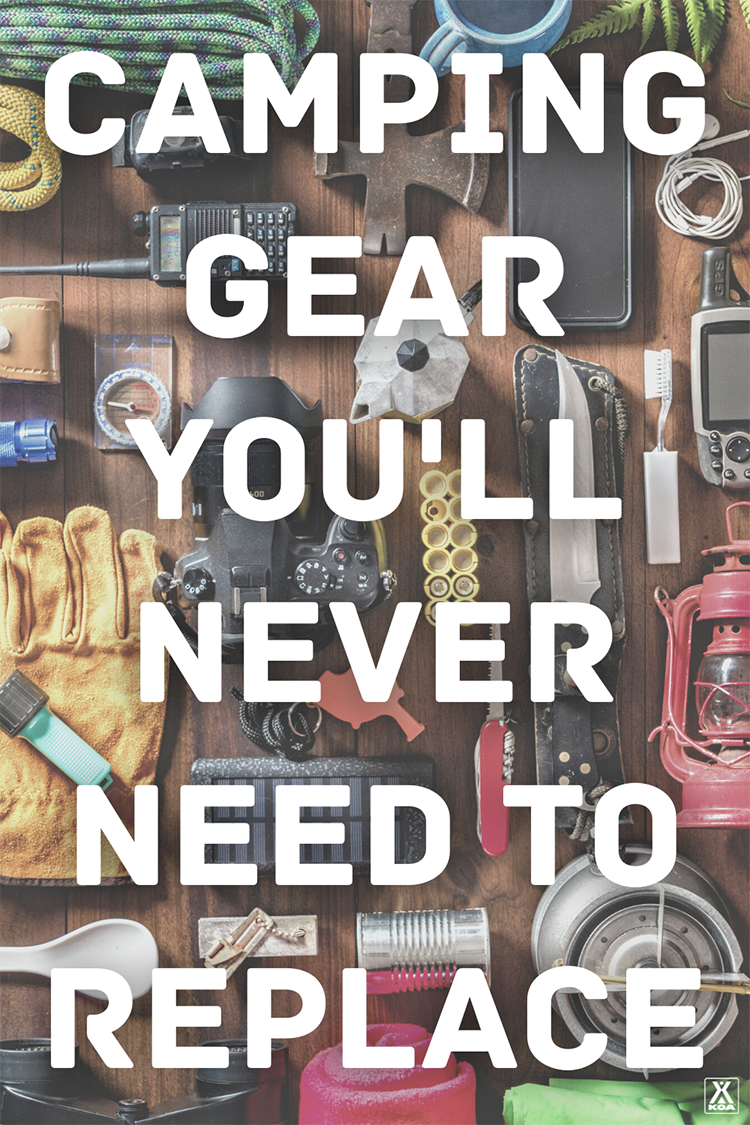 Kampgrounds of America, Inc is a participant in the Amazon Services LLC Associates Program, and affiliate advertising program. Some links may be affiliate links and Kampgrounds of America, Inc may get paid if you buy something or take an action after clicking one of these links.
Prices are accurate at time of publishing. Note that they are subject to change at the discretion of Amazon or their marketplace sellers.