If the hardest part of camping is going home (and unpacking) then the second hardest part is packing. But it doesn't have to be. There are simple hacks – like rolling instead of folding your clothes and setting out what you think you need and then putting half of it back – that can be serious game-changers. There are also less commonly known packing tips seasoned campers swear by. From stashing your spices in Tic Tac containers to making packing lists for the kids so they can help too, here are 8 top camp packing tips from the pros.
1. Check your gear at the beginning of the season
"There's no use bringing that headlamp or propane stove if your batteries are dead or your out of propane," says Jenn Stolfa who blogs at Take Them Outside. She recommends setting aside a day – ideally not the day you're leaving – for evaluating your gear. This is when to clean your camp stove, check the expiration dates on things like sunscreen and bear spray, replace your RV's smoke alarm batteries and sharpen your ax.
Jenn Stolfa
2. Keep your gear organized
Stolfa is also a fan of storing camping gear in labeled bins or bags when it's not being used. It's a lot easier to start packing when you know where everything is. She tapes a list of the container's contents on the outside. "When an item needs to be replaced, removed, or added, write that on the label," says Stolfa. "When you pull it out for your next trip you'll know right away what you have and what you need."
Jenn Stolfa
3. Use checklists (and check them twice)
Even if you think you have your packing list memorized, all it takes is one minor distraction to forget something. That's why it helps to refer to a list where you can check off what you've already packed. There are plenty of lists online such as this helpful camping packing list, or you can make your own. If you have kids, it can be fun to create a list for them too. Not only will this empower them to pack their own gear, but it will also save you time too. Just make sure to double check their list (and yours too).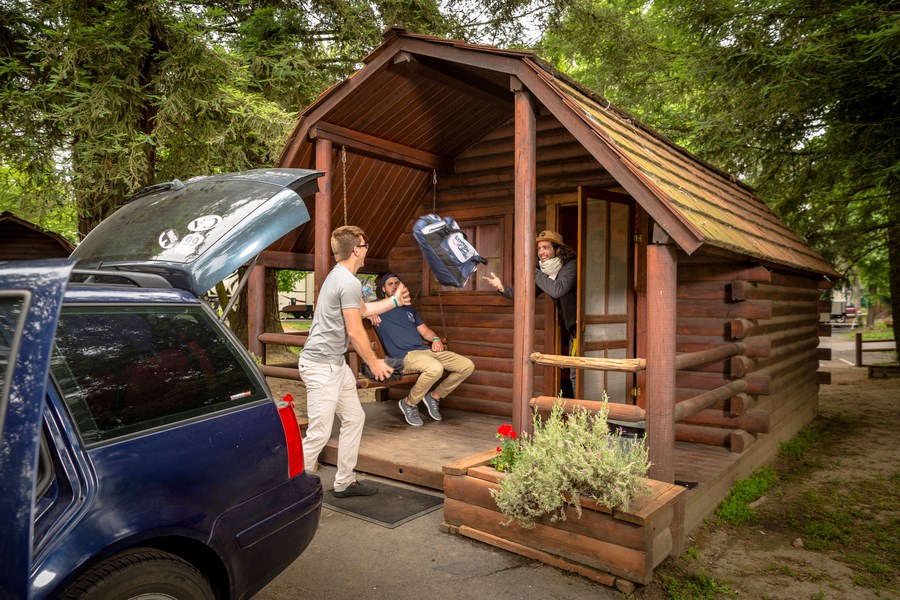 4. Pack for easy unpacking
Shannon Serpette, a former Girl Scout counselor and chief editor for Mom Loves Best, learned this next tip through trial and error. "When you get to your campsite, especially if you're camping with a carload of excited kids, you need to know where everything is," explains Serpette who has designated the left side of her trunk for items that need to go into the tent. The right side is for items that go outside of the tent – cooking supplies, chairs, etc. The tent is kept in the middle, separating the two. "My kids have no trouble remembering tent and left go together since I've taught them that they both have four letters," she adds.
The Backcountry Kitchen
5. Repackage what you can
Rebecca Bowden of The Backcountry Kitchen never travels without her fully-stocked camp pantry box. She likes to have all of the regular items she has in her kitchen at home. But with a fraction of the space, she relies on Tic Tac containers for storing things like her spices that she doesn't need much of. You can also take things out of boxes or their original bulking packaging and put them into bags to conserve space and weight.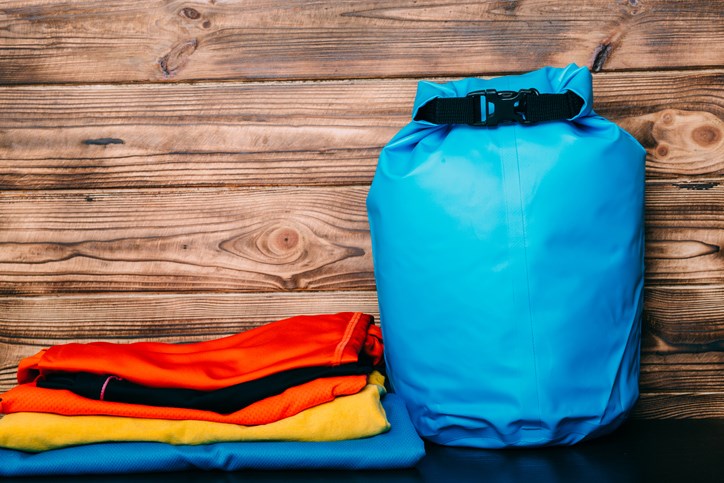 6. Use dry bags even on dry days
Sara Freeland, who runs Freeland Hiking Co., swears by dry bags – even when it's sunny. If you're going to use bags anyway, you may as well use bags that will keep your things dry. Freeland uses different colored dry bags and stores the same things in them every time. "That way when I get to camp I can reach into my pack and pull out exactly what I need," says Freeland. While dry bags are more expensive than reusing plastic bags, they're a good investment. And they're not that pricey. These best-selling dry bags with more than 5,000 reviews range from $20-$40.
7. Meal prep in advance
When Natasha Núñez, a former state park educator and teacher turned blogger at The Artisan Life, goes camping she makes her meals ahead of time and freezes them. She prefers to do this since she's just reheating food instead of dealing with raw ingredients. "It also makes it easier to store food a couple of extra days without refilling your ice chest," says Núñez. "When packed with other cold items and ice in a well-insulated ice chest, these meals will gradually thaw over the course of several days." While not all foods freeze well, you can always count on classics like stew and chili to freeze well, reheat easily and still taste delicious.
8. Pack a portable washing machine (or quarters)
Instead of packing more clothes you only ever wear when your go-to pieces are dirty, why not just plan on washing go-to's? This way you don't have to deal with carrying around dirty laundry, you save precious space (RV closets are far from generous) and you get to wear what you really want to wear anyway. Most KOA campgrounds have laundry on site. Of course, you can also buy a portable washing machine like this best-selling compact washing machine with more than 3,000 reviews and a $115 price tag. If you're tent camping, why not consider the Scrubba wash bag featured on our list of the best mini gadgets to bring camping.
---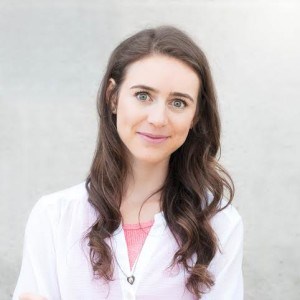 Katie Jackson is a writer and media specialist based in Montana's Big Sky Country. Living and working everywhere from New York to Nicaragua, Katie is no stranger to adventure. When she's not traveling the world (or writing about it!) she's busy chasing after a Leonberger named Zeus. Follow Katie's travels on Instagram @katietalkstravel.

---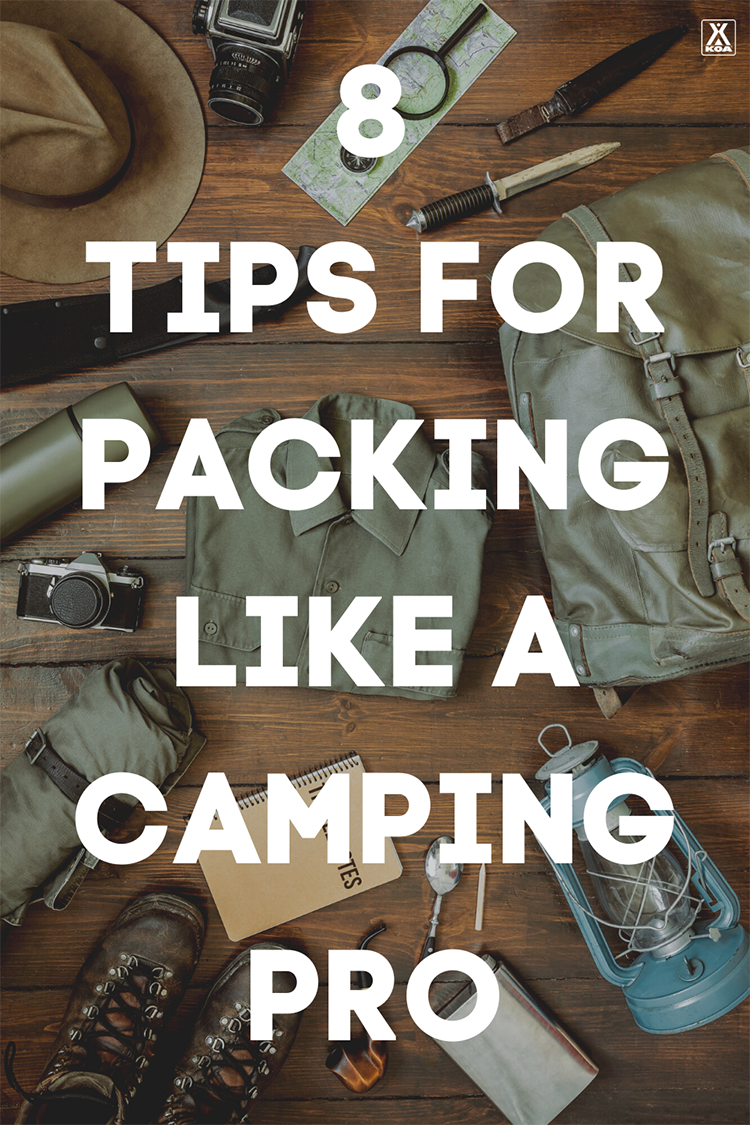 Kampgrounds of America, Inc is a participant in the Amazon Services LLC Associates Program, and affiliate advertising program. Some links may be affiliate links and Kampgrounds of America, Inc may get paid if you buy something or take an action after clicking one of these links.
Prices are accurate at time of publishing. Note that are subject to change at the discretion of Amazon or their marketplace sellers.