The Grand Canyon is old, 6 million years to be exact, but visiting it never gets old. It's also massive: 1.2 million acres are protected by Grand Canyon National Park. The park is so big, in fact, there are four entrances. Whether you're entering from the north, south, east or west, try to allow for an extra day or two because there are so many worthwhile slight detours along the way. Ranging from a Lake Meade cruise to a Route 66 museum, and even Fred Flinstone's old stomping grounds, here are eight things to do on your way to the Grand Canyon.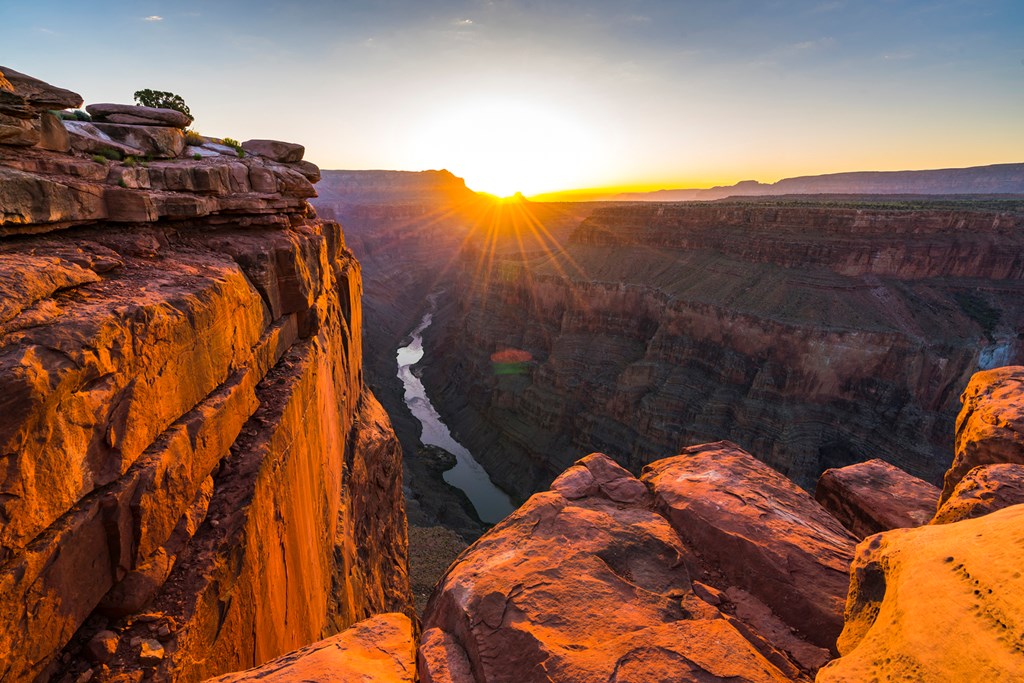 North Rim Entrance
Nearest KOA: St. George / Hurricane KOA Journey
Zion National Park
Utah's first, and most visited, national park is found just 120 miles north of the North Rim Entrance. While Zion Canyon could fit many times over inside the Grand Canyon – it's just 15 miles long and 3,000 feet deep vs. 227 miles long and 6,000 feet deep – it's one of the country's most scenic drives. With more than 300 days of sunshine each year, it's also a popular hub for outdoor enthusiasts. In terms of hiking, Angel's Landing (permit required) is a must. This 4.4-mile roundtrip trail is no joke – it involves scrambling – but the views are as rewarding as the hike is challenging. A more family-friendly option is Emerald Pools; the lower pool is even wheelchair-accessible. Zion National Park is open year round; a 7-day vehicle pass is $35.
Horseshoe Bend
The National Park Service calls it a "social media darling." Geologists call it an entrenched meander. For locals, this head-turning 270-degree stretch of the Colorado River is just The Bend. In fact, Horseshoe Bend is known around the world – it's one of the most Instagrammed places in the U.S. Thanks to the 'gram, in a few short years it went from attracting a few thousand annual visitors to no fewer than two million. The good news is that with its popularity it gained new parking facilities. There's even a separate lot for large RVs. Horseshoe Bend, located in Glen Canyon National Recreation Area near Lake Powell, is just 120 miles northeast of the North Rim Entrance. There's a $10 fee for parking, and the hike to the scenic overlook where all the social media magic happens is just over a half-mile.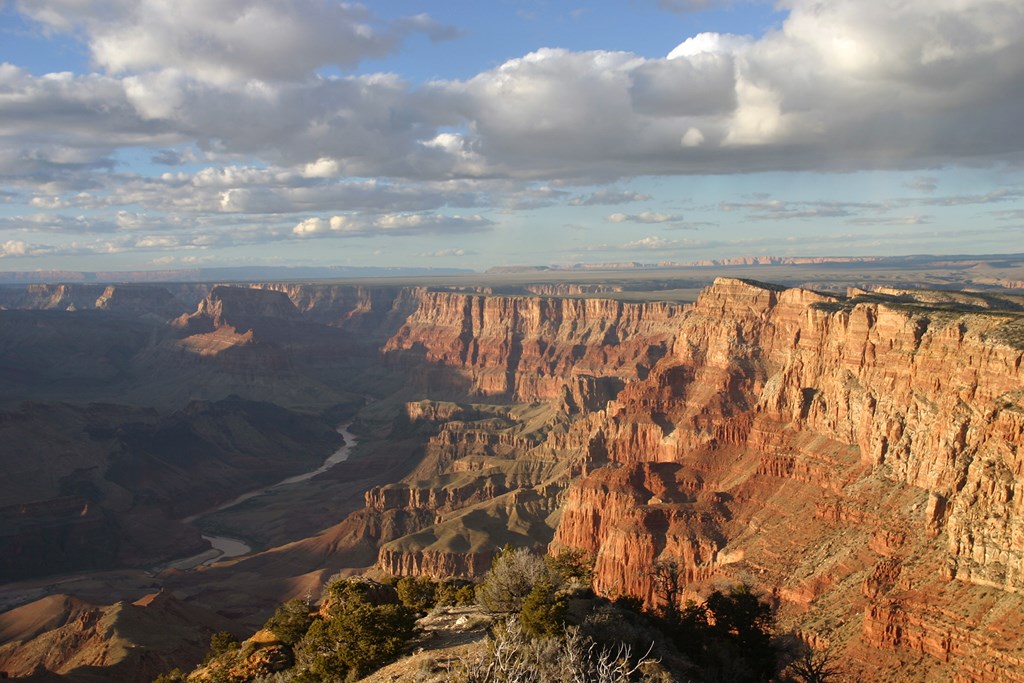 Grand Canyon East Entrance
Nearest KOA: Flagstaff KOA Holiday
Cameron Trading Post
Once a site for bartering for dry goods for the Navajo and Hopi tribes, Cameron Trading Post has been around for more than 100 years. These days it's the best place in a 100-mile radius for souvenir shopping, especially if you're in the market for Native American arts and crafts. The 8,000 square-foot trading post sells everything from Hopi pottery and kachinas to Apache baskets and Navajo-etched pottery. Visit the "rug room" to watch a rug weaver in action or take a stroll in the flower-filled sandstone garden in the back. Hungry? The on-site restaurant offers locally-inspired dishes like Navajo beef stew, Indian fry bread and prickly pear French toast. Cameron Trading Post is just 32 miles east of the East Entrance in Cameron, Arizona.
Navajo Code Talkers Museum
During WWII, the Navajo Code Talkers were instrumental in winning the battle of Iwo Jima among others. They successfully transmitted nearly 1,000 top secret messages that could have had devastating effects if they were intercepted. Today, this small museum in the Tuba City Trading Post pays homage to the Navajo soldiers. It features their equipment, weapons, uniforms, code transcripts, historic photos and even a printed copy of the code which contained more than 200 terms. Admission is free, and next door is the Explore Navajo Interactive Museum featuring 7,000 square feet of space showcasing Navajo history and culture. Tuba City is 58 miles east of the East Entrance.

South Rim Entrance
Nearest KOA: Grand Canyon / Williams KOA Journey
Bedrock City at Raptor Ranch
For just $8, travel back in time to Bedrock City, home to Hanna-Barbera's beloved Flintstone and Rubble families. Walk the city streets – it's a life-sized replica of Bedrock – or ride the prehistoric train. Then fly down the dinosaur tail slide while shouting "Yabba-dabba-doo" at the top of your lungs. Bedrock City is located on the new Raptor Ranch property. If you're at all interested in birds of prey, sign up for a "hawk walk" or Raptor 101 – a behind-the-scenes program where you can get hands on with the birds and learn how they hunt. There are also daily in-flight demonstrations. Raptor Ranch is north of Williams, Arizona and just 40 miles south of the South Rim.
Bearizona Wildlife Park
For guaranteed wildlife sightings, swing by one of Williams' most beloved attractions, Bearizona. This drive-thru safari park, just 60 miles south of Grand Canyon Village, is home to an array of animals including the Alaskan tundra wolf, African crested porcupine, Burmese python, pronghorn and the rare white bison. Admission (starting at $30 for adults) includes entry to the Bearizona Barnyard petting zoo and the Mine Shaft Experience, home to nocturnal animals you'd normally never get the chance to see and the park's bear cubs that are too young for the adult enclosure. Visitors can even venture into a cave with a glass window looking into the bears' den. There are also scheduled shows including elk chats, otter feedings, grizzly encounters and animal training sessions.
West Entrance at Grand Canyon West
Nearest KOA: Kingman KOA Journey
Lake Mead
Lake Mead, one of the largest manmade lakes in the world and the largest reservoir in the U.S., is just 50 miles from Grand Canyon West. By car, it's about 90 miles. As the country's first designated national recreation area, it's a popular day trip from Las Vegas and attracts 8 million annual visitors, most of whom come for world-class boating. Lake Mead has four marinas and several outfitters offer sightseeing cruises on everything from rafts to three-level paddle wheelers. Choose from dinner cruises, champagne brunch cruises and Hoover Dam sightseeing cruises or do all three. Or, opt for a helicopter or Hummer tour. There are also plenty of opportunities for cycling, fishing, swimming and hiking. At 1.5 million acres, it's also the country's largest national recreation area.
Arizona Route 66 Museum
Most people aren't aware that the Grand Canyon State has the longest continuous stretch of drivable Route 66. That's one of the many fun facts you can learn about this historic highway at the Arizona Route 66 Museum in Kingman, Arizona, about 70 miles southwest of Grand Canyon West. Come for the memorabilia including photos and artifacts, and stay for the one-hour movie – a highlight reel of "The Mother Road." There's also an electric car museum and two gift shops. Admission is $5, and it includes entry to the nearby Mojave Museum of History and Arts as well as the historic Bonelli House.
---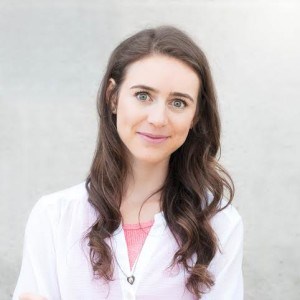 Katie Jackson is a writer and media specialist based in Montana's Big Sky Country. Living and working everywhere from New York to Nicaragua, Katie is no stranger to adventure. When she's not traveling the world (or writing about it!) she's busy chasing after a Leonberger named Zeus. Follow Katie's travels on Instagram @katietalkstravel.

---