8 Perfect Fall Camping Spots in California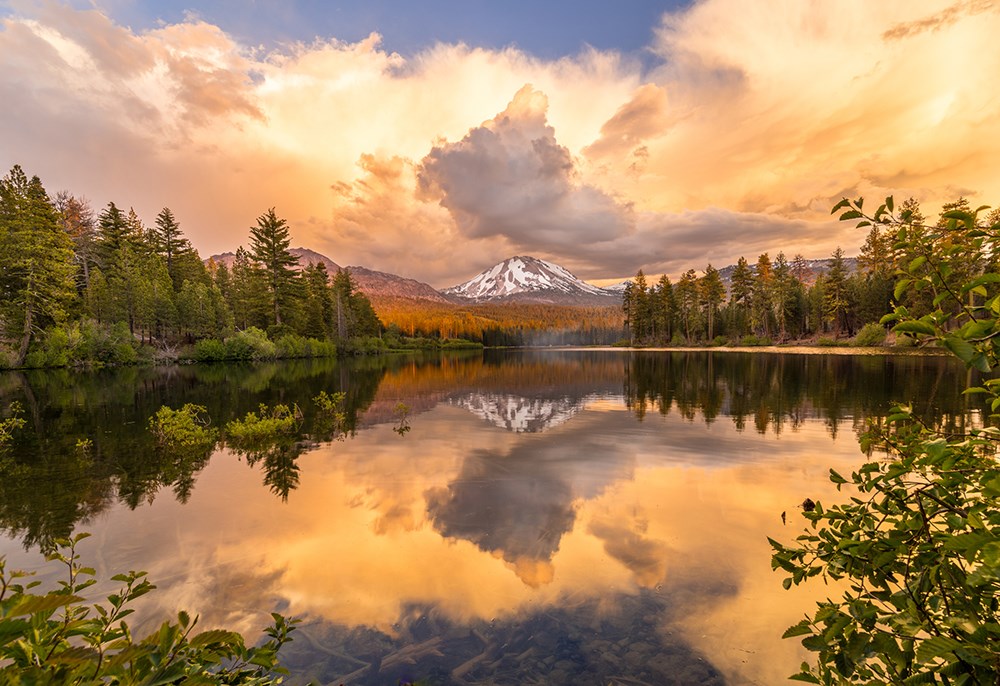 Camping in California is magical any time of the year. But, we have a special place in our hearts for fall camping in the Golden State.
Because of the massive population of California and the millions of people that visit the state every year, camping in the summer can be quite crowded. (And by quite we mean really crowded.)
This has become even more true with the introduction of COVID into our lives, and people's growing desire to find different ways to vacation that feel more safe and separate from others.
So, while you will certainly catch us hitting up some KOAs in the summertime, you will really find us living it up in the fall when the weather is ideal and the crowds are far less.
From the northernmost part to where California meets Mexico, there are epic spots to camp that you may find yourself returning to every year.
To help you find your next favorite fall camping spot, we've rounded up the top places you can enjoy the outdoors in California this fall.
Where to Camp This Fall in California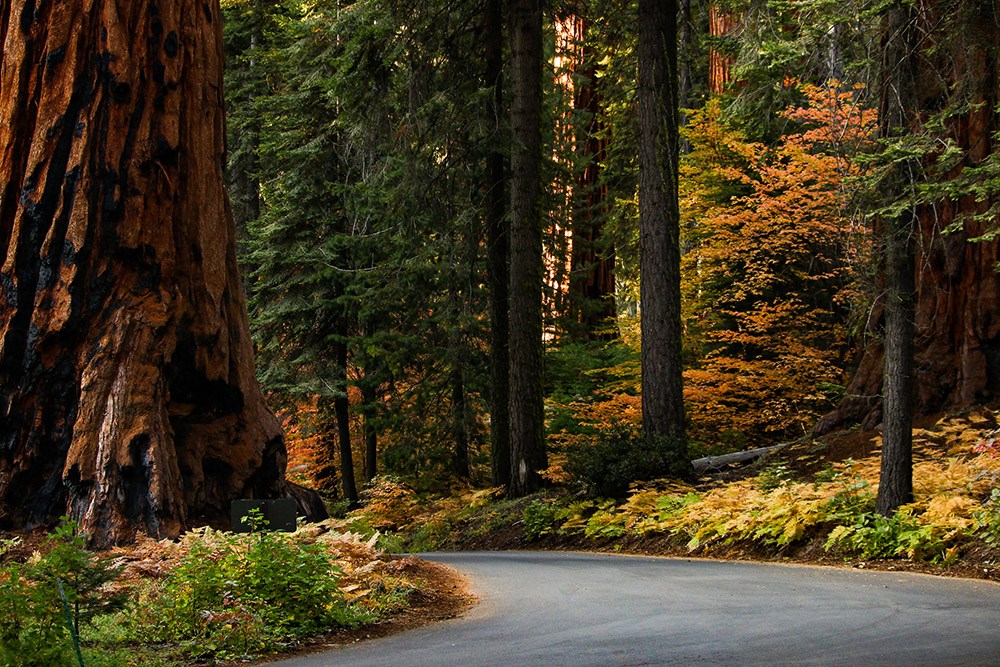 1. Sequoia National Forest
The redwoods get all of the glory in California and don't get us wrong – they definitely deserve the credit. However, there are some (in my opinion) equally epic trees that live in California and serve as home to one of the best national forests in the country: sequoias.
These sequoias exist in Sequoia National Forest (imagine that), which is nestled in the Sierra Nevada mountains. Here, you'll find over a million acres of these trees, which makes it the largest concentration of giant sequoias in the whole.
Honestly, I am happy enough just wandering around in the trees all day, but there is much more to do at this national forest. It boasts over 850 miles of hiking trails and is home to two national parks: Sequoia National Park and Kings National Park. In addition to that, you can enjoy horseback riding, boating, fishing, swimming, mountain biking, rock climbing, and more. You'll also love setting your sights on the largest tree in the world, General Sherman, that stands at 275 feet tall and 36 feet wide.
In the fall you'll enjoy the cooler temperatures here and the stunning colors that make for the perfect photo at every turn.
KOAs nearby:
Visalia / Sequoia National Park KOA Journey
Lake Isabella / Kern River KOA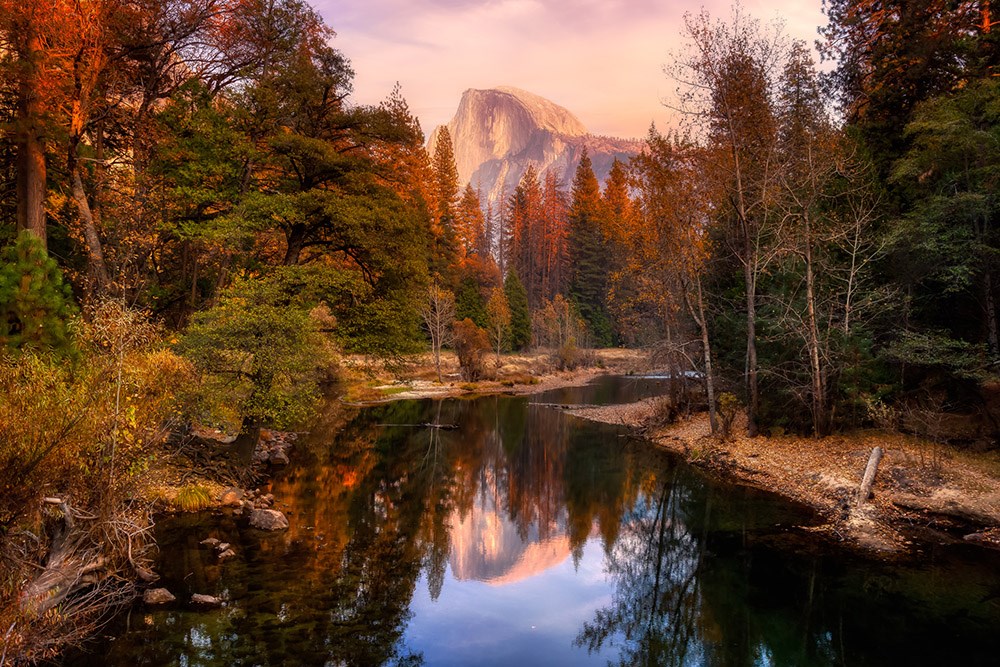 2. Yosemite National Park
Another beloved spot in the Sierra Nevada mountains is Yosemite National Park. This place sees millions of visitors every year and once you see it for yourself, you will understand why.
This place is home to more giant sequoias, waterfalls, all sorts of wildlife, and epic cliffs including the famous Half Dome and El Capitan. The granite walls in Yosemite Valley are twice the height of the Empire State Building.
This park abounds with adventure, but if you're looking for a more relaxing camping trip, there is plenty of space to do that as well. If you're looking for awe-inspiring views without too much work, we highly suggest the 1.2-mile hike to Inspiration Point.
Though you won't see many changing colors in the fall here since most of the trees are evergreen, you will enjoy the smaller crowds and cooler temperatures. The hiking and rock climbing is much more enjoyable this time of year, and bikers will enjoy less traffic on the roads as well. Also, if you're into fishing, September through December is the peak season for trout fishing in the Merced River.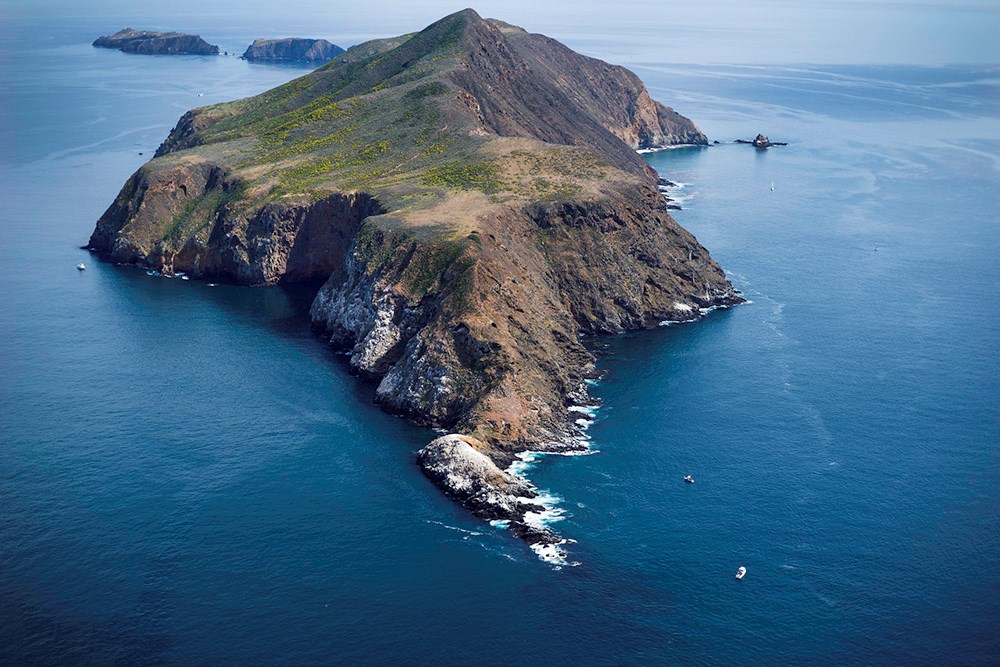 3. The Channel Islands National Park
Just a 1.5-hour-long ferry ride from Los Angeles sits Channel Islands National Park, a unique look at the California coast as it was hundreds of years ago.
There are a few islands within the park – San Miguel, Santa Rosa, Santa Cruz, Anacapa, and Santa Barbara – each with a small campground. This is the ideal escape from the business of city life.
Here you will find over 2,000 different plant and animal species, a chunk of which can only be found here. Because of this, the Channel Islands have been nicknamed North America's Galapagos. If you enjoy spotting sea creatures, you'll love what you get to see here. Over 30 different marine animals live here including blue whales, dolphins, sea stars, elephant seals, and more.
Evidence has shown that dwarf wooly mammoths lived on this island until 11,000 years ago. The history here is rich and long and will take you on a journey to the past.
Fall is the best time to enjoy some of the park's highlights, as it's the best time for snorkeling, diving, kayaking, and swimming. The ocean temperatures this time of the year are around 70 degrees and the visibility allows you to see up to 100 feet.
KOAs nearby: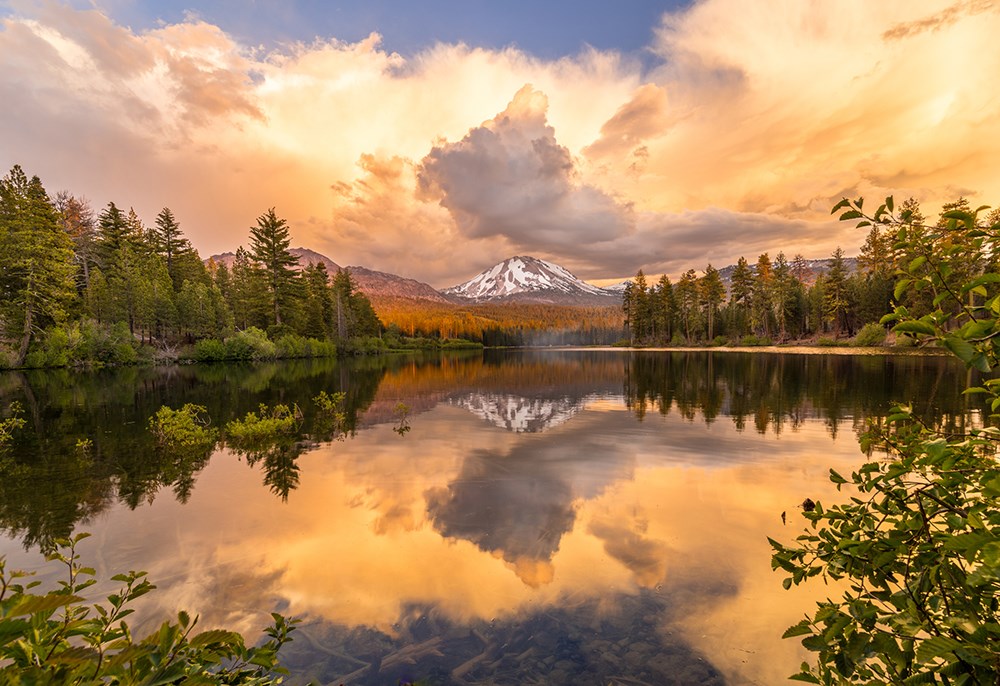 4. Lassen Volcanic National Park
Let's head to northern California where lakes and volcanoes meet to create a truly unique camping experience.
Lassen is home to all of the four types of volcanoes – shield, cinder cone, plug dome, and composite – that are bubbling all the time. You have that contrasted with the glassy quiet waters of the lakes as well wide open meadows full of flowers.
Enjoy standup paddleboarding or kayaking on Manzanita Lake, the heart of the park. Then head to check out the hydrothermal areas of the park at Sulphur Works where you can get a good look at the volcanoes doing their thing.
One of the top hiking trails here is Ridge Lakes Trail, which is not for the faint of heart. This trail climbs over 1,000 feet in under a mile to put you at an elevation of 8,000 feet where a beautiful lake sits. Devil's Kitchen Trail is another great hike that takes you on a 4.2-mile trip where you see all sorts of life along the way.
But where this park shines is when the sun goes down. Because of the lack of light pollution here, Lassen is one of the best places in California to see the stars.
KOAs nearby:
Mt. Lassen / Shingletown KOA Holiday
Red Bluff KOA Journey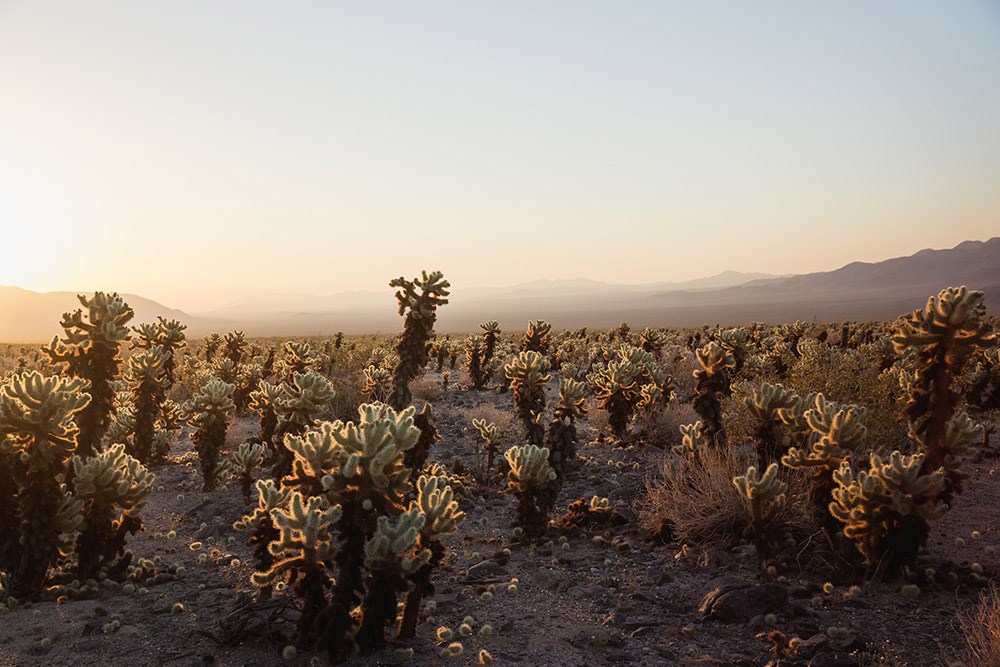 5. Joshua Tree National Park
This park is one of California's favorites, and there are plenty of reasons why. (In fact, we put together an entire guide here on how to enjoy Joshua Tree National Park.)
The diversity of landscape here is quite amazing and spans 800,000 acres of land. This park is a hot spot for hikers and rock climbers who love to try their hand at famous rock formations such as Skull Rock. There is a total of over 9,000 different climbing routes that vary in levels of experience, so no matter where you are in your climbing journey, there is something here for you.
Fall is a fabulous time to visit Joshua Tree, as the temperatures are much more manageable. Summertime seems temperatures well above 100F, and for a day in the sun, that can get quite exhausting. Though it is important to note that fall temperatures don't hit here until October.
Similar to Lassen Volcanic National Park, Joshua Tree is a great place for stargazing. It has the status of a Silver Tier International Dark Sky Park, which opens up opportunities to see all sorts of things in the sky above you.
KOAs nearby:
Palm Springs / Joshua Tree KOA
Banning Stagecoach KOA Journey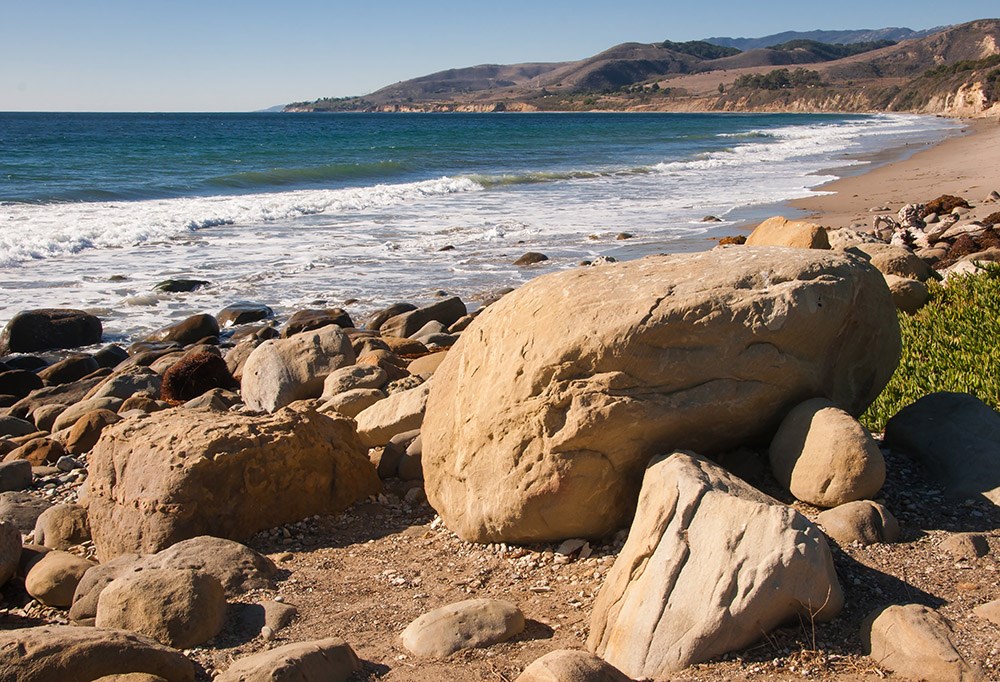 6. El Capitan State Beach
Always wanted to camp on the beach? Head here to do just that. This peaceful setting allows you to enjoy the beaches in all sorts of ways.
Not only can you camp here, but you can also picnic, hike, enjoy the wildlife, and more. By heading here late fall (November), you may even spot some whales on their way to Mexico.
Some of the best hikes here include Ansio Trail to Refugio State Beach. This is a trail fit for all levels and ages. If you want to step things up a few notches, try out the Bill Wallace El Capitan Trail as well as Canyon Trail and Ridgetop Trail. These will give you some epic views of the shoreline.
Fishing is abundant here too, and you'll find halibut, calicos, and rockfish. If birds are more your thing, enjoy spotting red-tailed hawks, hairy woodpeckers, and more.
The beautiful sycamore, oak, and eucalyptus trees make these a dreamy spot for a picnic in the shade, so be sure to come with your favorite snacks and a blanket.
Fall will see fewer visitors at this beach, so you'll enjoy having a more private escape. And Santa Barbara is nearby, which is a great town to visit and indulge in some tasty eats.
KOAs nearby: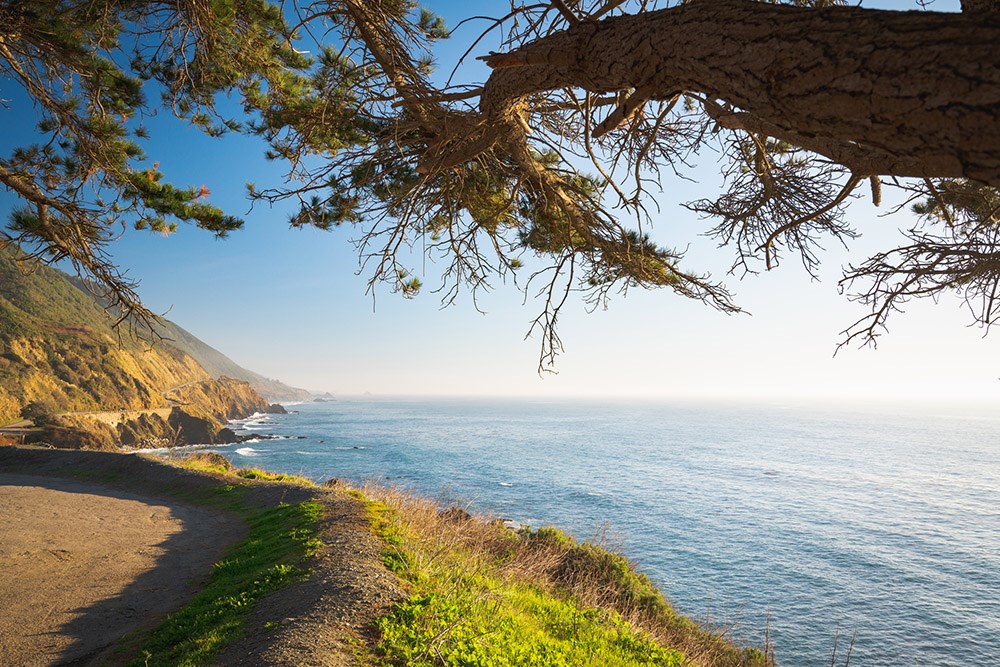 7. Monterey County
Few things are more beautiful in this country than the area near Monterey, California.
The dramatic cliffs here mixed with the 99 miles of stunning coastline, the trees, and more await. There is loads of hiking to do here that takes you through all sorts of beautiful terrain and lush, green land.
This part of the state is a favorite for travelers, so heading here in the fall means fewer crowds, but keep in mind it also means cooler temperatures. Northern California is quite a bit chillier than southern California, so keep that in mind when packing for your camping trip to Monterey.
You can opt to stay in nature here or you can go into one of the towns along the coastline to eat some incredible seafood and shop at some of the cutest boutique stores in the country. Monterey is a place that has something for everyone, whether you're an adrenaline junky or whether your idea of camping is enjoying a nice bottle of wine.
KOAs nearby:
Moss Landing KOA Express
Salinas / Monterey KOA
Santa Cruz / Monterey Bay KOA Holiday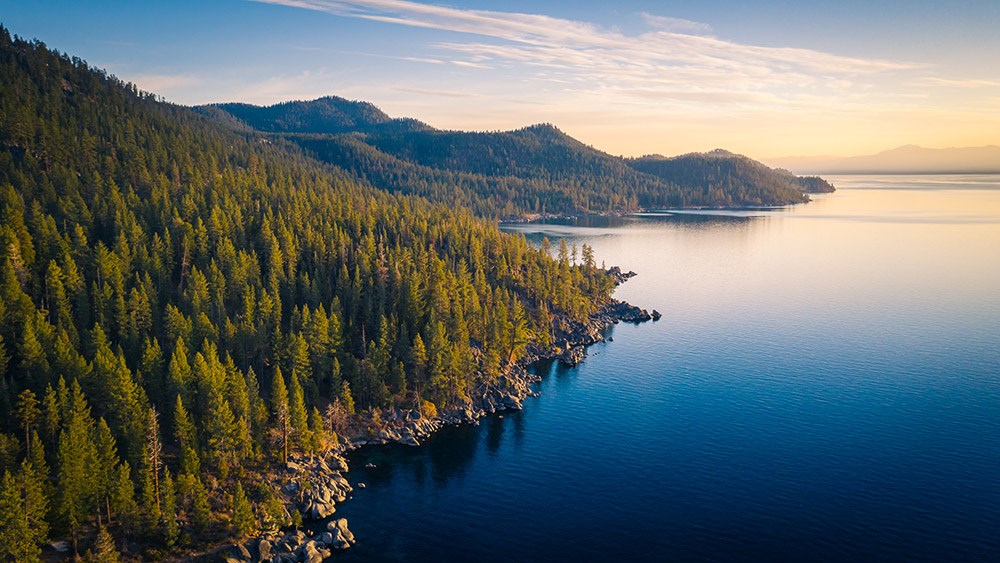 8. Emerald Bay State Park
This state park sits on Lake Tahoe's Emerald Bay, which is a National Natural Landmark and offers some of the best views of the lake. In the middle of the lake, you'll spot the only island on Lake Tahoe, Fannette Island.
There is a rich history here in Emerald Bay State Park, much of which is attributed to Lora Knight, a wealthy woman who used her money to educate less fortunate people and also to build a 38-room stone castle on the shores of Tahoe, called Vikingsholm. This mansion is considered one of the best examples of Scandinavian architecture in the country.
You get can to Emerald Bay via the Rubicon Trail or a paddle wheeler, a boat rental, or a private yacht cruise.
However, if you really want a unique experience in Emerald Bay, then you may want to try the Emerald Bay Maritime Heritage Trail. This trail runs underwater and takes you through graveyards of sunken ships and barges from the early 20th century. You can do this via snorkeling or scuba diving and enjoy learning about the history here via waterproof cards that tell you all the tales of these boats.
This gives you just a sliver of all the unique camping destinations that California has to offer. If you named them all, this list would never end. California has such an expansive range of different experiences from the north all the way to the south, and no camping trip in this state will ever be the same, even if you stay at the same campground.
We hope these top 8 picks inspire you to get out there this fall and experience camping during one of our favorite seasons of the year. You don't have to be sad that summer's over when you've got great plans on the calendar for fall.
---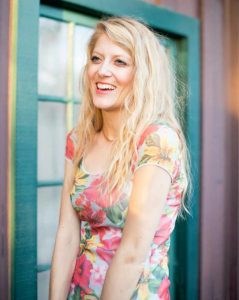 Leslie is a travel writer, copywriter, and web designer who gets butterflies from telling stories through words and visuals.
Her voice comes from a place filled with passion, dreams, and lots of sugar. "Cake over steak" is her go-to motto.
With over 10 years of experience in crafting words, and years of embarking on travels that have taken this Montana girl to some incredible places, Leslie loves the adventures of both body and mind her writing takes her on.
To see what Leslie's up to in the writing and design world, visit her website here.
---