In cities large and small, dive bars are cozy oases of authentic community, affordable drinks, and more often than not, a taste of local lore. Free of frills and pretension, these neighborhood watering holes are beloved by locals for good reason, cherished for the kind of familiar service that makes them feel like real life Cheers. For road trippers and passersby, too, they're a welcome taste of community culture — and beer on the cheap. The next time you're craving a solid happy hour in a new city, these cool dive bars are well worth a visit.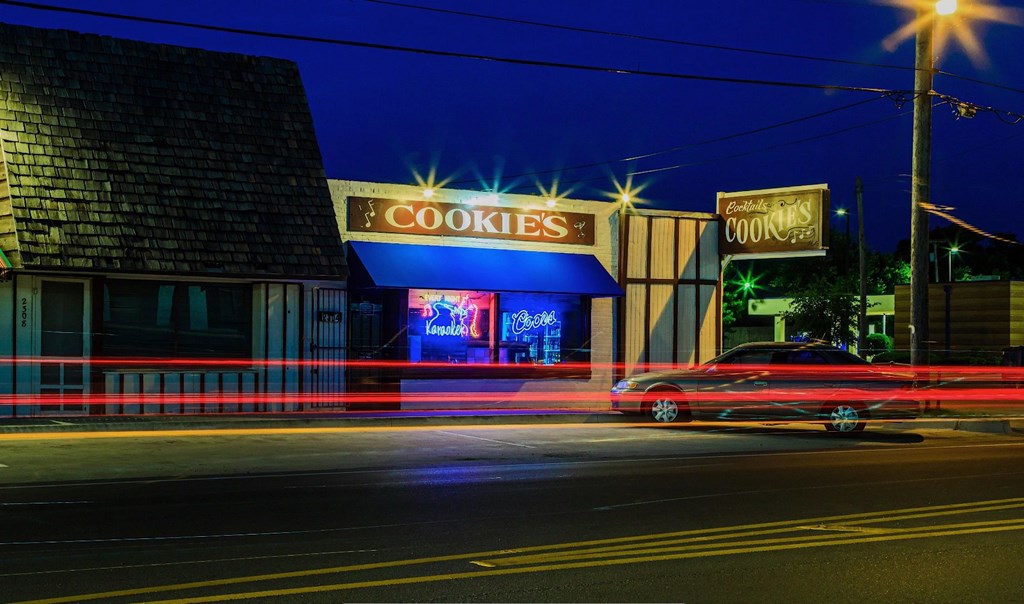 1. Cookie's, Oklahoma City
Any place where the happy hour actually spans seven hours is sure to be a gem. Cookie's, located near the Asian District in Oklahoma City, is just such a gem. With a timeworn facade that looks like an urban cottage, clad with rainbow flags and trans flags signaling inclusivity for all, Cookie's has offered comforting respite for barflies since 1995. Open from noon until 2 a.m. seven days a week, with happy hour until 7 p.m. and karaoke at 9 p.m., it's a neighborhood gathering place for laughably cheap libations, entertainment, shots, local beers, and a fun, photo-filled decor that looks like some kind of retro prom.
Nearby KOAs:
Oklahoma City East KOA Holiday
2. Lamp Lounge, Cheyenne
A couple surefire marks of a good, legit dive bar include an exterior that looks like a timeworn liquor store coupled with an interior filled with pool tables and unabashedly boozy dirty martinis. Lamp Lounge, a blink-and-you'll-miss-it bar south of downtown Cheyenne, exceeds dive bar expectations on all fronts. Decked out with comfy bar stools and fake brick walls, this relaxed haunt is a friendly place to mosey up for an olive-topped martini, an ice-cold pint, a shot of whiskey, or a pitcher of beer at the can't-beat happy hour price of $5.
3. The Matador, Santa Fe
Tucked away discreetly in Santa Fe, a stone's throw from the city's famed high-end galleries and hotel restaurants, The Matador is a casual alternative filled with dark nooks, kitschy knickknacks, funky murals, and sassy signage. The cash-only bar is brimming with booze of all sorts, and the convivial bartenders are well-versed in anything from classic cocktails to potent shots or local beer. The main bar area, lined with stools under the soft glow of twinkly red and green lights, is the ideal place to break away from the downtown tourists and unwind on the cheap.
Nearby KOAs:
Santa Fe KOA Journey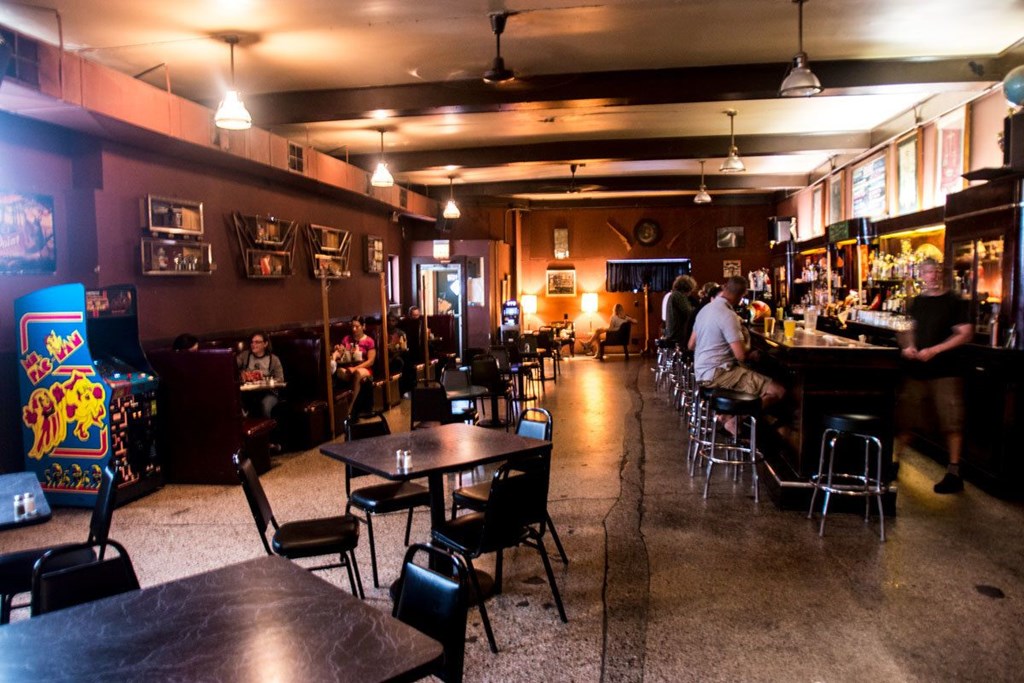 4. Skylark, Chicago
Come for the hefty beer pours, stay for the tater tots, the live music, and the retro photo booth at this dimly lit hideaway in Chicago's Pilsen neighborhood. Another cash-only institution, Skylark is known for its above-and-beyond beer list, which spotlights Illinois breweries extensively and offers hearty pints at measly prices. It's also got a surprisingly robust food menu for a dive bar, with unexpected treats like potato and cheese pierogies, fried cauliflower, cod po' boys, kale salads, and their famed, crowd-pleasing tater tots (order them with a side of Cajun remoulade). Whether catching up with friends, chilling at the bar solo, or out for a low-key night of entertainment, Skylark earns its reputation as a Chicago keystone.
Nearby KOAs:
Chicago Northwest KOA Holiday
5. The Bambi, Tucson
The huge retro sign out front of The Bambi beckons with "Your Neighborhood Bar," and this age-old watering hole does not disappoint. Open nightly from 6 p.m. until 2 a.m., this humble haunt is overloaded with quirky paraphernalia, comforting bar food, and a wide array of potable options, from wine to Baileys. Allegedly haunted (due to a customer who may or may not have died in the on-site phone booth in 1986), the possible spookiness only adds to the whimsy of this dark, kitschy space, a breath of fresh air from the scorching Arizona sun outside. Food-wise, offerings range from cheeseburgers and wings to chop suey and Italian cold-cut sandwiches, while entertainment includes a pool table and periodic trivia nights.
Nearby KOAs:
Tucson / Lazydays KOA Resort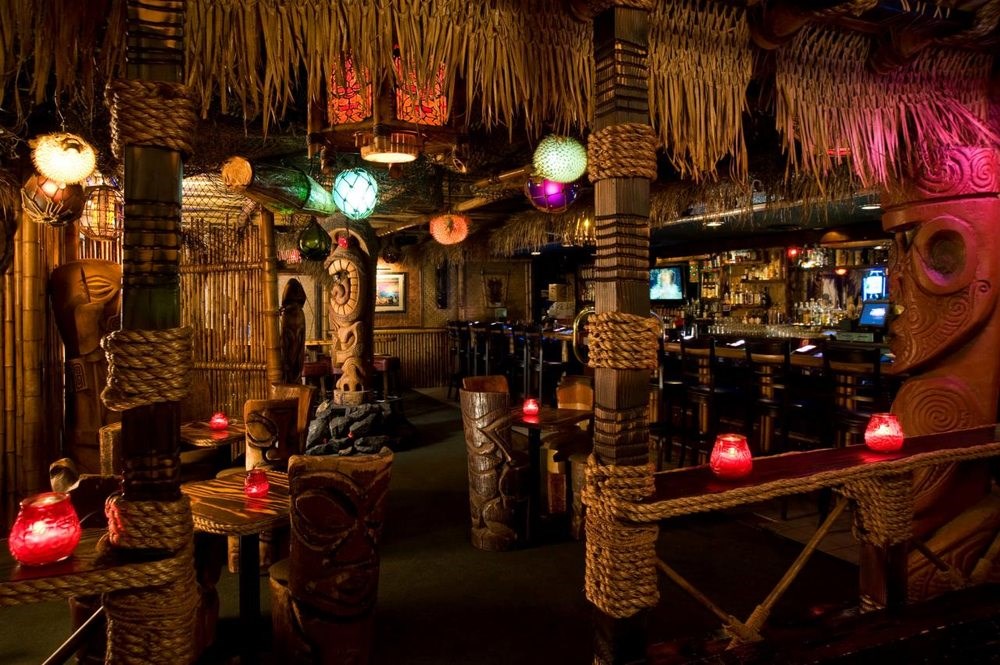 6. Frankie's Tiki Room, Las Vegas
Of all the tiki bars across the country, many of which are decidedly newfangled and contemporary, this longstanding 24-hour Las Vegas standby is one of the most authentic — and the diviest. Located away from the colorful hustle of the Strip in the quieter Arts District, Frankie's is a modest windowless bar designed by "Bamboo Ben" with large carved columns, tropical artwork, and plenty of bamboo fixtures. Especially by tiki bar standards (and Las Vegas standards in general), the lengthy menu is super affordable, and represents a good cross-section of tiki classics and Frankie's originals, like the Frankiestein, a nicely balanced medley of rum, ginger liqueur, lemon, papaya and fresh raspberries.
Nearby KOAs:
Las Vegas KOA Journey at Sam's Town
7. Elbow Room, Atlanta
Since the late '90s, Elbow Room has been an Atlanta fixture in Buckhead, where locals frequent for familiar comforts like dart boards, pool, sports on flat-screen TVs, and an extensive selection of bourbons, Scotch, Irish whiskey, and beer. It's also got an impressively deep wine list, refreshing cocktails (try the watermelon daiquiri or grapefruit spritzer), and a hearty, saucy menu of Italian-inspired eats. The bar is known for its stuffed stromboli, which shares menu space with tons of other savory options like sausage bread, potato skins, pizza, and calzones.
Nearby KOAs:
Forsyth KOA Journey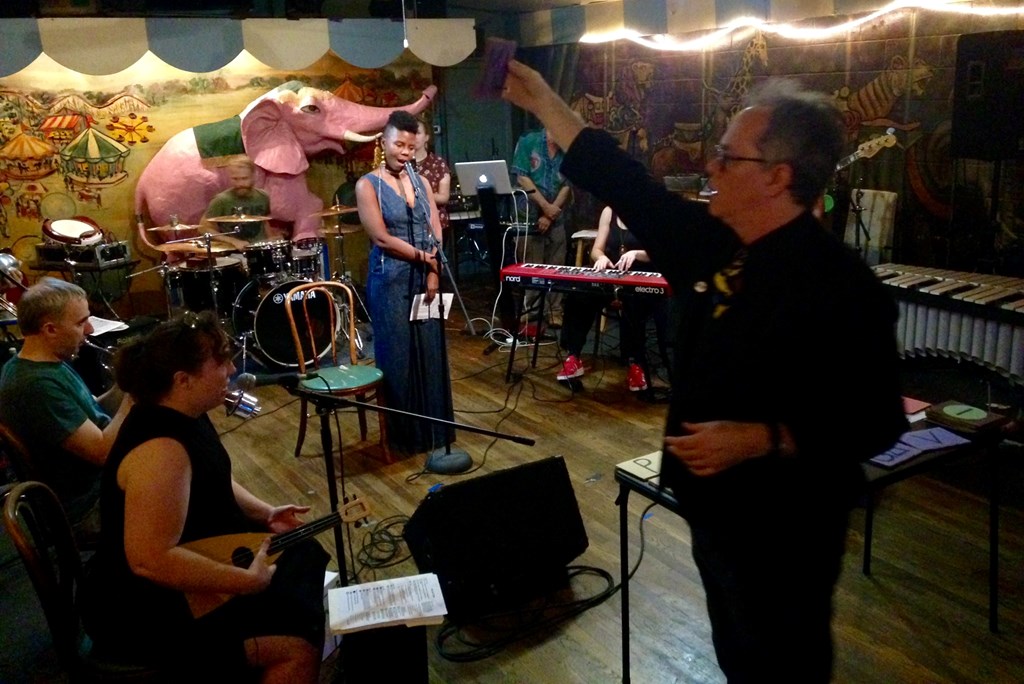 8. Carousel Lounge, Austin
In a city known for being funky and endearingly weird, it takes a lot to stand out in Austin. But Carousel Lounge, in all its eccentric circus-themed glory, manages to achieve the near-impossible. Located on the city's East Side, cash-only Carousel is as zany as the name suggests, with its lavish circus-themed art murals outside and over-the-top decor, which includes a pink elephant behind the live music stage, a ceiling-height giraffe, artsy images of ringmasters, and of course, a mini carousel lit up with lightbulbs. Outfitted with comfy booths and barstools, the spacious bar is a fun spot to take in some live music, dance, and throw back for a few cold ones for just a few bucks.
Nearby KOAs:
Austin East KOA Holiday
---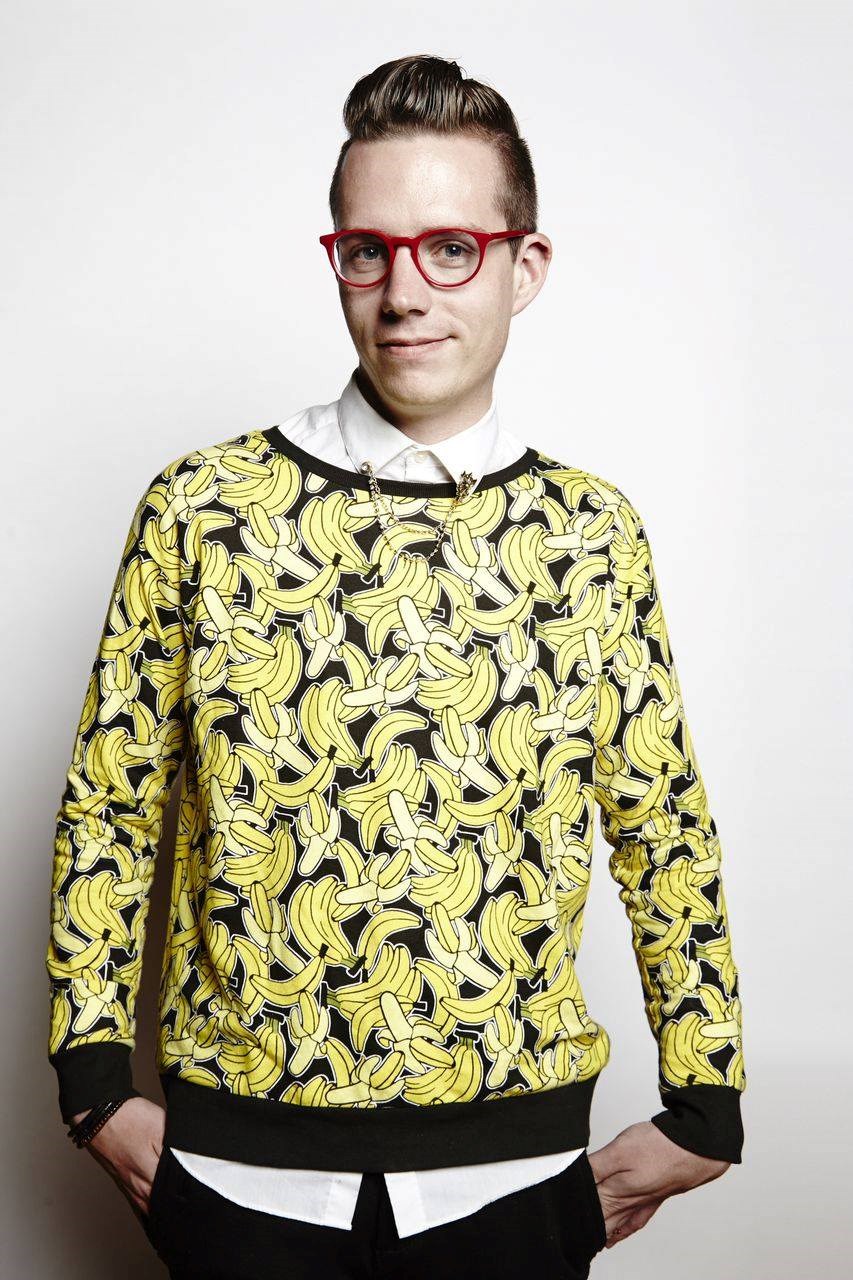 Born and raised in New Hampshire, Matt Kirouac grew up with a love for camping and the outdoors. Though he's lived in Chicago since 2006, he's always on the lookout for new adventures. He writes about travel and food for outlets like TripExpert, Money Inc, Upventur, DiningOut, Food Fanatics magazine, Plate Magazine and Zagat, and he currently serves as Chicago editor for What Should We Do?! He's the author of The Hunt Guides: Chicago (2016) and Unique Eats & Eateries of Chicago (2017).
---