7 Reasons and Tips for Visiting the Great Smoky Mountains in the Fall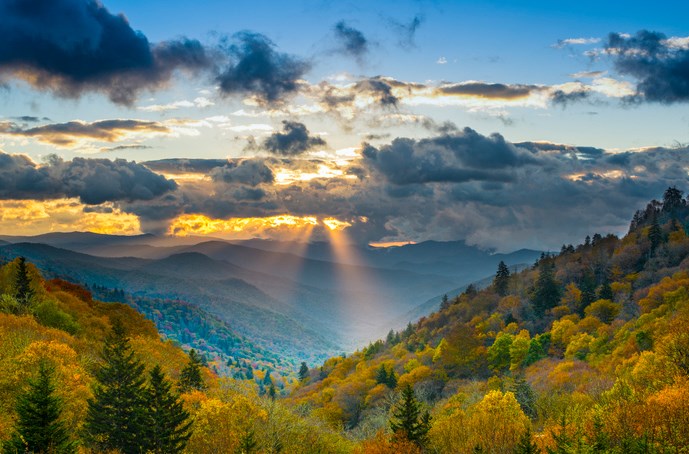 With more than 10 million annual visitors, Great Smoky Mountains is the most visited national park in the country—by a long shot. While many of those visitors arrive in the summer/school vacation months, the park's prime time is actually in the fall, and here are 7 reasons why, along with some tips to help make your Great Smoky Mountains trip a great one indeed.
1. The Fall Foliage
The eastern part of the country gets a lot of the spotlight when it comes to picture-perfect fall foliage, and parks like the Great Smoky Mountains really cement that reputation. With so many varieties of trees here, and the fact that rolling mountains and hills stretch off into the horizon as far as the eye can see, you'll be utterly immersed in a kaleidoscope of color come autumn. The endless sea of green starts to develop tints of orange, red, and bright yellow by late-September, and things tend to hit their colorful peak by late-October or early-November. Whether you plan on taking a scenic drive or a hike, you're bound to be blown away by beauty.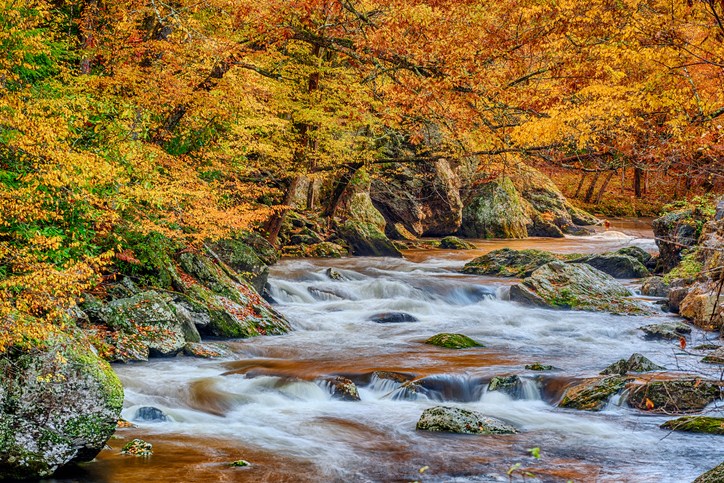 2. Hop Aboard a Hayride
One of the best activities in the park, especially for those with kids, is the hayride experience from Cades Cove Riding Stables. While hayrides are actually offered in the spring and summer as well, fall is the season that's most comfortable thanks to the fact that it's drier, much less crowded, and has far fewer bugs. Plus, there's something so fitting about riding atop a bed of hay through the colorful autumn landscape, on a ranger-guided tour that runs about two hours. Heads up: comfortable, warm clothing is recommended, especially since things get chilly after sunset, and blankets and quilts are a nice, cozy idea as well. Reservations are required in advance, and can be made by calling the Cades Cove Riding Stables.
3. It's Festival Season
From Oktoberfest and the Gatlinburg Craftsmen's Fair to Grains & Grits, a Southern showcase of grits and whiskey, the region comes alive with seasonal celebrations and events this time of year. The former two are both part of the massive Smoky Mountain Harvest Festival, a five-week spree of family-friendly activities and entertainment ranging from music and history to food, beer, and more food.
4. Sweater Weather is the Best Weather
The Great Smoky Mountains aren't Death Valley or the Everglades, but the park still gets downright hot, humid, and muggy in the summer, which is why fall's cooler temps are a welcome reprieve. Also, considering this region of western North Carolina/eastern Tennessee isn't as high in elevation or as far north as some other notoriously frigid, wintry parks like Yellowstone, Glacier, and Voyageurs, the weather here remains comfortable for longer into the fall season. So that means by late-September, and lasting pretty much all the way through Thanksgiving, you can visit in light jackets and sweaters and feel totally fine.
5. The Food is at its Freshest
Between the apples, the pumpkins, and the squashes, harvest time in the Great Smoky Mountains is a great time to visit with an appetite. This region of the country is rightfully regarded as a foodie mecca when it comes to seasonal dining, and the Smokies don't disappoint with its abundance of farm stands, apple orchards, locally driven restaurants, and seasonal happenings. To satisfy any apple cravings, swing by the Apple Barn Village in Sevierville, where all things apples—cider, especially—are on display. As for pumpkins, you could easily spend an entire afternoon at Harvest Moon Pumpkin Patch & General Store, an idyllic Sevierville shop offering fresh produce, snacks, drinks, a petting zoo, and a corn maze.
6. Wildlife Viewing
The abundance of regional food in the fall is not only a draw for humans, but also for wildlife. This is the time of year you're most likely to see resident animals like turkeys, deer, woodchucks, elk, and black bears, as they gorge on the local bounty before winter. The areas of the park with the highest likelihood of animal sightings are Cades Cove and the Roaring Fork Motor Nature Trail. Remember to always maintain a safe, respectable distance, and never feed or disturb wildlife.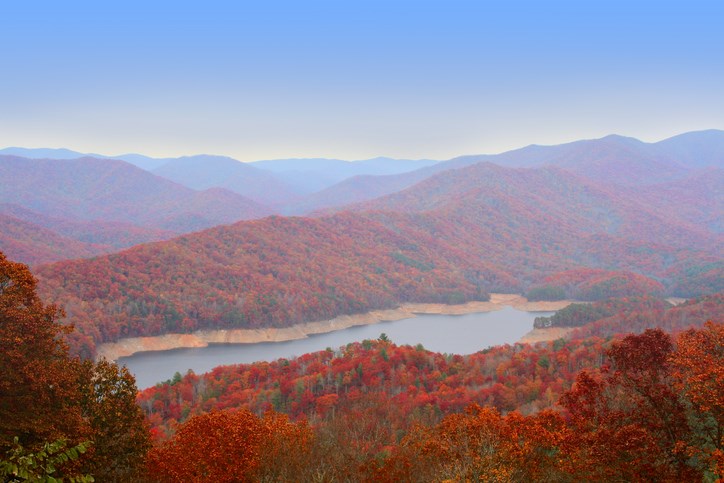 7. Avoid Weekends Whenever Possible
Although the summer months are easily the busiest and most crowded at this wildly popular park, the runner-up is October weekends. Leaf-peepers come from near and far to marvel at the foliage, and October weekends tend to clock the highest visitation for such travelers. If possible, keep your fall visits to weekdays, or at least show up early on weekends to ensure you'll be able to find parking spaces for hikes.
KOAs in the Area
Townsend / Great Smokies KOA Holiday
Pigeon Forge / Gatlinburg KOA Holiday
Cherokee / Great Smokies KOA Holiday
Gatlinburg East / Smoky Mountain KOA Holiday
---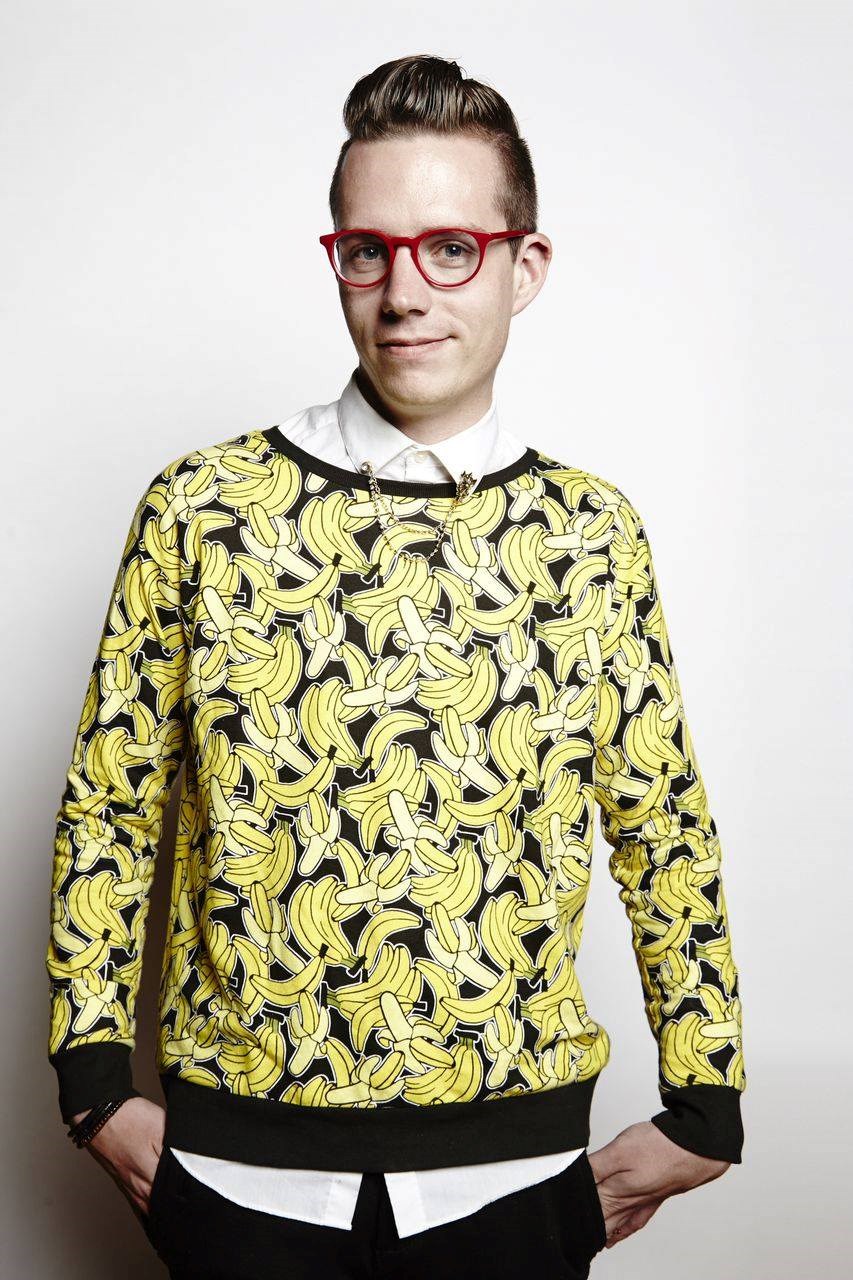 Born and raised in New Hampshire, Matt Kirouac grew up with a love for camping and the outdoors. Though he's lived in Chicago since 2006, he's always on the lookout for new adventures. He writes about travel and food for outlets like TripExpert, Money Inc, Upventur, DiningOut, Food Fanatics magazine, Plate Magazine and Zagat, and he currently serves as Chicago editor for What Should We Do?! He's the author of The Hunt Guides: Chicago (2016) and Unique Eats & Eateries of Chicago (2017).
---