Welcome the New KOA Campgrounds!
Last month, we introduced you to six of our newest KOA locations. (Again, welcome to the KOA family Gila Bend, AZ KOA Journey; Craig, CO KOA; Lake Oconee/Greensboro, GA KOA; Ludington East/Pere Marquette River, MI KOA; Greensboro, NC KOA; and Andover/Pymatuning Lake, OH KOA).
This month, we've got another six new KOAs to show you. These are all wonderful new locations in just the right places, operated by the great people in the bright yellow shirts. You're going to love em!
---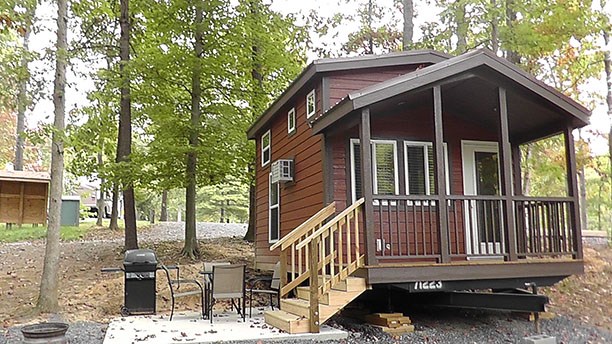 Natural Bridge/Watertown, New York KOA
The famous Adirondack Mountains and the beautiful Thousand Islands region of northern New York State surround this new KOA location. There's plenty of shade for your RV or tent under the canopy of cooling trees. There's a heated pool, as well as wagon rides. On weekends, take to the dance floor at the DJ-hosted dance parties. Minutes from the campground, you'll find great fishing, boating and ATV trails. Also nearby are horseback stables for a ride through the Adirondacks, and even a scenic train ride. History buffs can tour the Singer and Boldt castles, and your can finish your visit with a relaxing boat excursion among the beautiful Thousand Islands.
Visit: http://koa.com/campgrounds/watertown/
Your Hosts: Brian Rice & Amber Crooks
---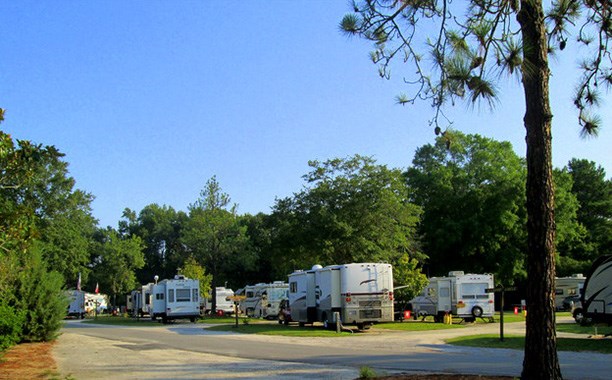 Lumberton/I-95, North Carolina KOA
No matter where your traveling along the East Coast, it's likely you'll eventually find yourself at this crossroads in North Carolina. This new KOA is halfway between Maine and Florida, at the intersection of Interstate 95 and Interstate 74. The RV pull through sites here are huge, and they all boast 30/50 amp service. When you're looking for things to do, you can launch your kayak in the nearby Lumber River, or stroll the scenic trails. Refresh all day long with a dip in the pool, and start your day with a fresh brewed cup of coffee at the campground store.
Visit: http://koa.com/campgrounds/lumberton/
Your Hosts: Rick & Cindy Kaczar
---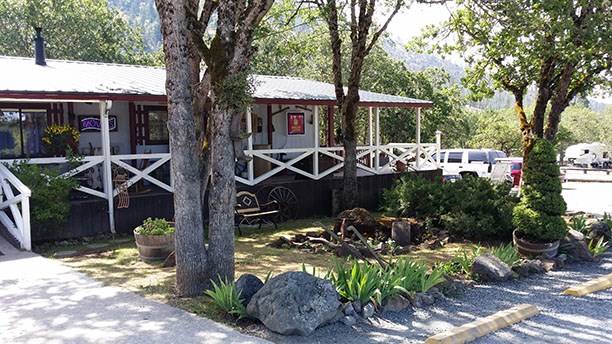 Grants Pass, Oregon KOA
This campground is the perfect "home base" for a trip to southwest Oregon. It's beautiful location next to Jumpoff Joe Creek is a naturalist's dream. The famous National Wild and Scenic Rogue River is just 15 minutes away, if you'd like to try a jetboat excursion. The area also boasts great whitewater rafting, hiking and fishing. The campground itself covers 46 wooded acres filled with spacious RV and tent sites. There's even three seasonal swimming holes (check out the waterfalls!) and plenty of wildlife to watch.
Visit: http://koa.com/campgrounds/grants-pass/
Your Host: Patrick Peterson
---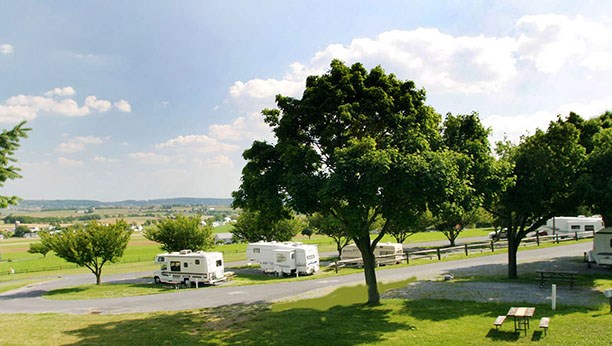 Lancaster/New Holland, Pennsylvania KOA
You'll get a 10-mile view of Lancaster County's famous Amish Country when you stay at this new KOA. There's plenty of big pull through sites, even some with level terraces. The area is filled with fun things to do, including the American Music Theater, Sight & Sound Theaters, Lancaster Central Market, and even an outlet mall. Train buffs will love the Railroad Museum of Pennsylvania, which includes more than 100 locomotives and rail cars on display. After that tour, you can climb aboard for an actual train ride on the Strasburg Railroad. The area is in the middle of Amish Country, which comes to life at the Landis Valley Village and Farm Museum. Chocolate lovers will find Hershey's Chocolate World just an hour away.
Visit: http://koa.com/campgrounds/lancaster/
Your Hosts: Bob and Bonnie Patterson
---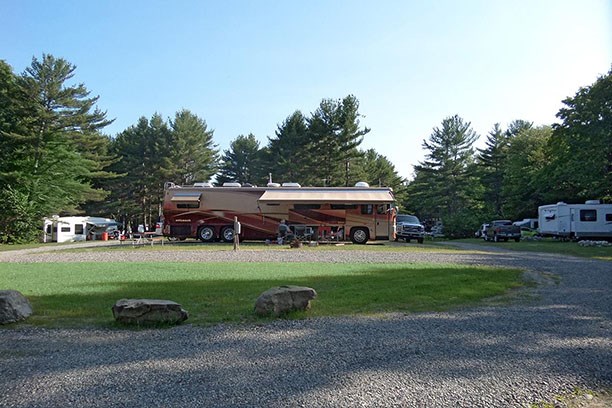 Bangor/Holden, Maine KOA
A visit to Maine is on everyone's list, and nothing says "Downeast Maine" like this new KOA. The campground is situated in a beautiful stand of woods, so its easy to immerse yourself in nature as you enjoy the nearby hiking trails or just relax under the trees. If lots of activities are your thing, the Bangor/Holden KOA has a full roster of events, including kid's games, weekend themed parties, card games, crafting and exercise classes. It's a great place for your next group get together or reunion, with a large pavilion and the Red Barn Café, which serves pizza, sandwiches and Gifford's Famous Ice Cream. It's just six miles to downtown Bangor, there's plenty of shopping and entertainment, including waterfront concerts.
Visit: http://koa.com/campgrounds/bangor/
Your Hosts: Chris & Sally Waterhouse
*This campground is not yet taking online reservations. Please contact the campground directly to make a reservation at (207)843-6011.
---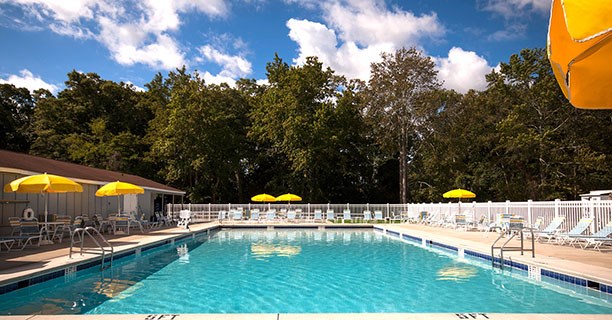 Cape May/Lake Laurie, New Jersey KOA
It's been way too long since KOA had a location in New Jersey and boy, we are excited to be back in the Garden State! Now, you can stay at this great KOA, just minutes from the Jersey Shore. It has its own private lake complete with a sandy beach. There's also a swimming pool, tennis, basketball, pickleball and sand volleyball. Throughout the summer, campers will enjoy arts and crafts, pig roasts and live bands. Along with great RV and tent sites, there's also Deluxe Cabins with kitchens, private baths and flat-screen TVs. Visit the charming seaside town of Cape May with all of the Victorian homes, seafood eateries and trolley tours. The amusement rides at Wildwood Boardwalk are just 15 minutes away.
Visit: http://koa.com/campgrounds/cape-may/
Your Hosts: Sun Communities
*This campground is not yet taking online reservations. Please contact the campground directly to make a reservation at (609)884-3567.