If you're looking for a fun outdoor activity the entire family can enjoy going on a short, easy hike in a gorgeous setting is the ticket. Depending on where you are and the time of year, be prepared for the weather and trail conditions you might encounter. Wear hiking boots or shoes with tread. Bring a jacket, sun and insect protection, water, and snacks to refuel along the way. Looking for an easy mountain hike? Try one of these six easy hikes or one you've discovered and enjoy discovering the wonders of nature on foot.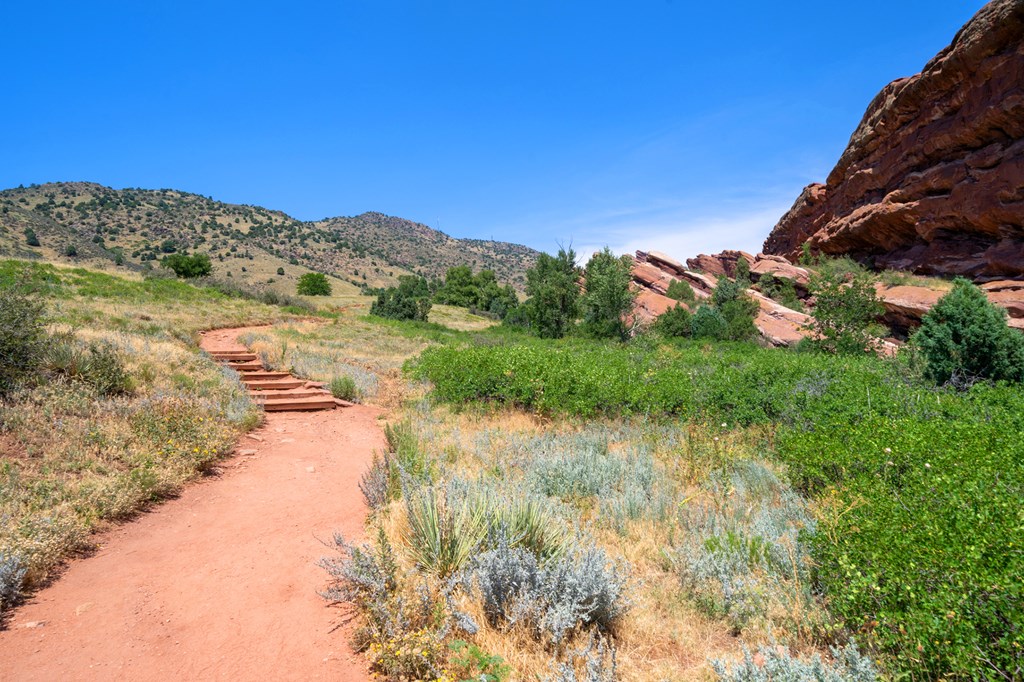 1. Red Rocks Trading Post Trail, Red Rocks Park and Amphitheatre, Morrison, CO
Naturally sculpted rock formations and shrubby hillsides unfold around Red Rocks Park's Trading Post Trail. Starting from the Trading Post and Colorado Music Hall of Fame buildings, the 1.4-mile loop takes just under an hour to complete. The rock formations' layers document the area's epic geological history, sparking curiosity in kids and adults alike. The trail is about 6,300 feet in elevation, so take precautions like moving slow and easy and keeping hydrated. After taking in the park's sweeping rock views, stay to rock out at an outdoor concert held at the Red Rocks amphitheater.
Nearby KOA
Denver West / Central City KOA Holiday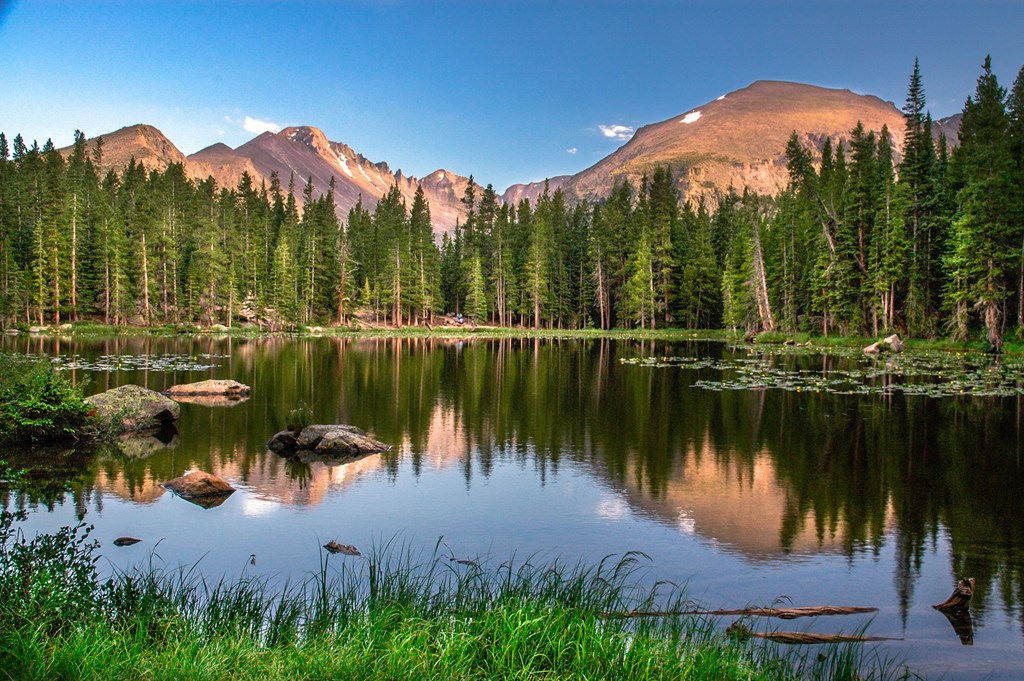 2. Dream Lake, Rocky Mountain National Park, Estes Park, Colorado
Everyone visiting Rocky Mountain National Park wants a chance to snap a pic with gorgeous Dream Lake as the backdrop, so start this 2.2-mile out and back hike early. It'll take about an hour to climb 425 feet in elevation to Dream Lake. Bear Lake Trailhead is the starting point. You can try parking at or near the trailhead, but taking the park's shuttle bus might be the best stress-free option. After a half-mile hike, you'll arrive at Nymph Lake, that's covered in lily pads in the summer. Continue on another half-mile to Dream Lake. The alpine lake surrounded by snowcapped mountain peaks holds crystal clear water you can spot fish swimming in. After taking some amazing photos, you'll have the option to keep hiking to Lake Haiyaha, Emerald Lake, or turn back.
Nearby KOA
Estes Park KOA Holiday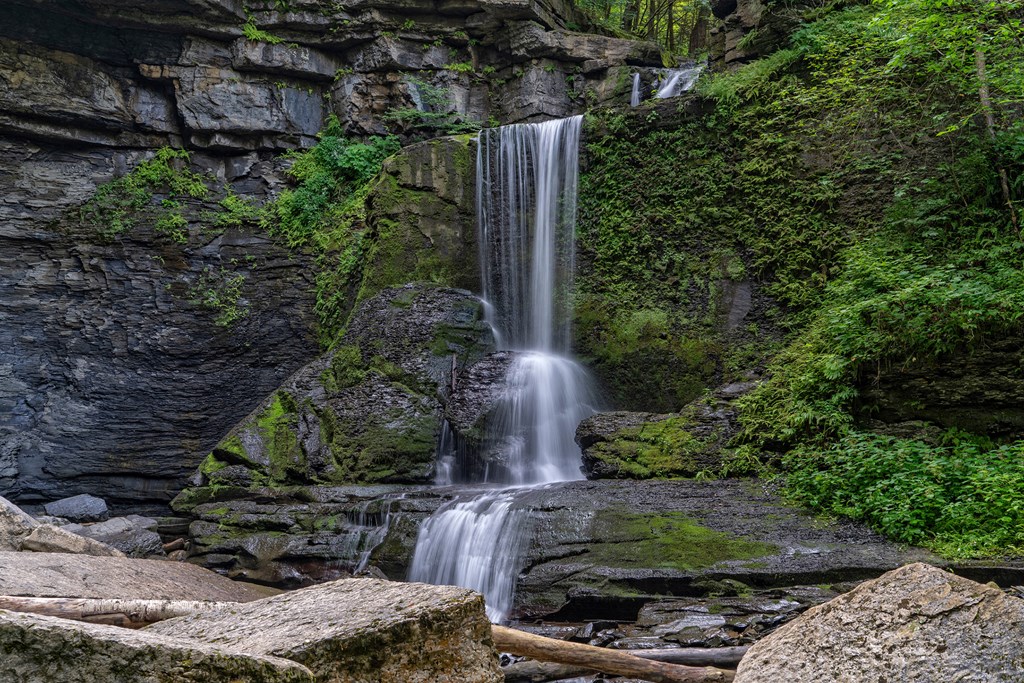 3. Fillmore Glen Gorge Trail, Fillmore Glen State Park, Moravia, NY
Get out of the New York heat and under Fillmore Glen State Park's dense tree canopy on the Gorge Trail. Start at the park visitor center and follow trail signs leading along the river gorge for a 2.5-mile, out and back hike. The approximately one-hour peaceful trek meanders near a trickling river, several picturesque waterfalls, and rushing cascades. Walk along stone-walled paths over bridges and down staircases. When you reach Upper and Lower Pinnacle Falls, it's time to turn around and note the trail's beauty going the opposite direction.
Nearby KOAs
Waterloo / Finger Lakes KOA
Watkins Glen / Corning KOA Resort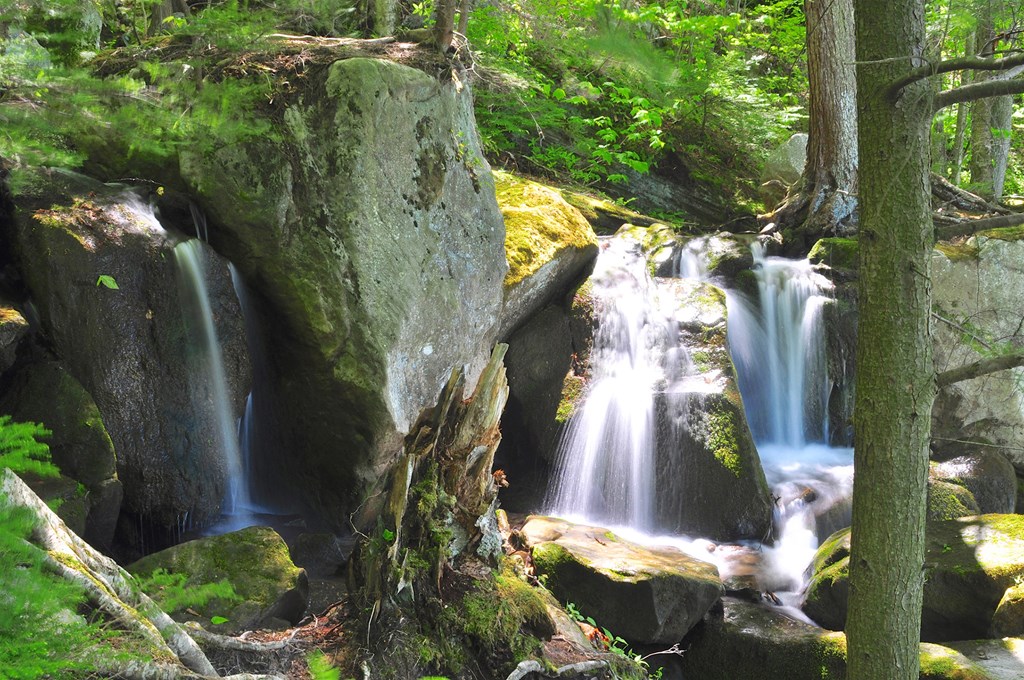 4. Bent Run Falls Trail, Allegheny National Forest, Warren, PA
Just southeast of the Allegheny River's Kinzua Dam on Kinzua Road #59 is the trailhead for Bent Run Falls Trail. The easy 3-mile out and back hike takes about one and a half hours to complete. Listen to birds tweet and rustle through the densely wooded tree canopy. The well-established trail has tree root bumps in the road and boulders to watch out for. If your visit is after a rain, the Bent Run Waterfall will be gushing with water cascading around trees and over moss-covered rocks. In the summer, the water pressure slows, but the trail's ferny greenery offers a much welcome cooling shade.
Nearby KOA
Kinzua East KOA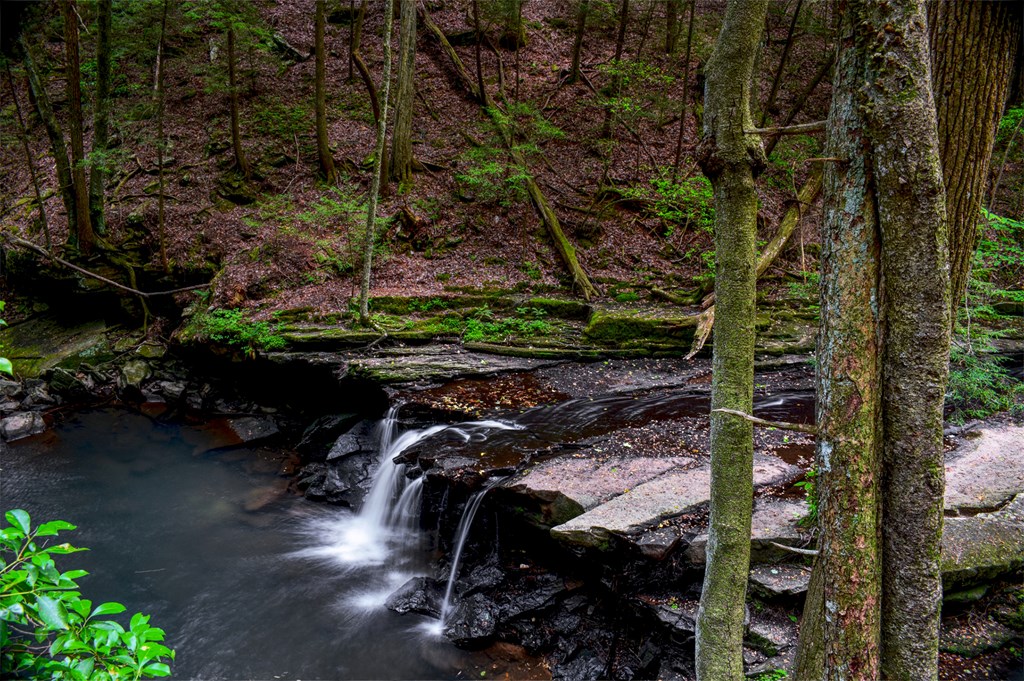 5. Savage Falls, South Cumberland State Park, Palmer, TN
Be careful crossing the wood-planked swinging bridges over Savage Creek on the way to Savage Falls in South Cumberland State Park. They sway and bounce! Starting out from Savage Gulf ranger station, follow the Savage Day Loop, then take the South Rim Trail to the base of Savage Falls. The 3-mile out and back trail takes a little over an hour to complete and can be extended if you want to keep hiking. Beware of tree roots crossing the path, and be on the lookout for wildlife. The popular hike is open all year round. Explore the snow-covered forest and rushing water runoff in the winter, and enjoy the swimming hole at the base of the falls in summer.
Nearby KOA
Manchester KOA Holiday
6. Yahi Trail, Bidwell Park, Chico, California
It's grassy fields with rocky hills beyond, it's a valley gorge with a rushing creek, its shady trails with fall foliage overhead. Yahi Trail in Chico's Bidwell Park is all these things and more. Lest's not forget the colorful bursts of budding spring wild flowers blanketing the rocky fields. This 8-mile out and back trail can take 3.5 hours to complete starting from the Chico Rod and Gun Club trailhead. But if you don't have that much time, access the trail further to the north and discover Yahi's beauty there. It can get hot on the trail, like 100 degrees plus in the summer, and rattlesnakes cuddle up to the path. Depending on Big Chico Creek's water flow, crossing it without getting wet may be difficult. Bring water shoes to help get across and use them, and a swimsuit to cool off in one of the many natural swimming holes along the trail. Pack a picnic lunch and enjoy it under the shade of a sycamore tree.
Nearby KOA
Oroville / Feather Falls Casino KOA Journey
---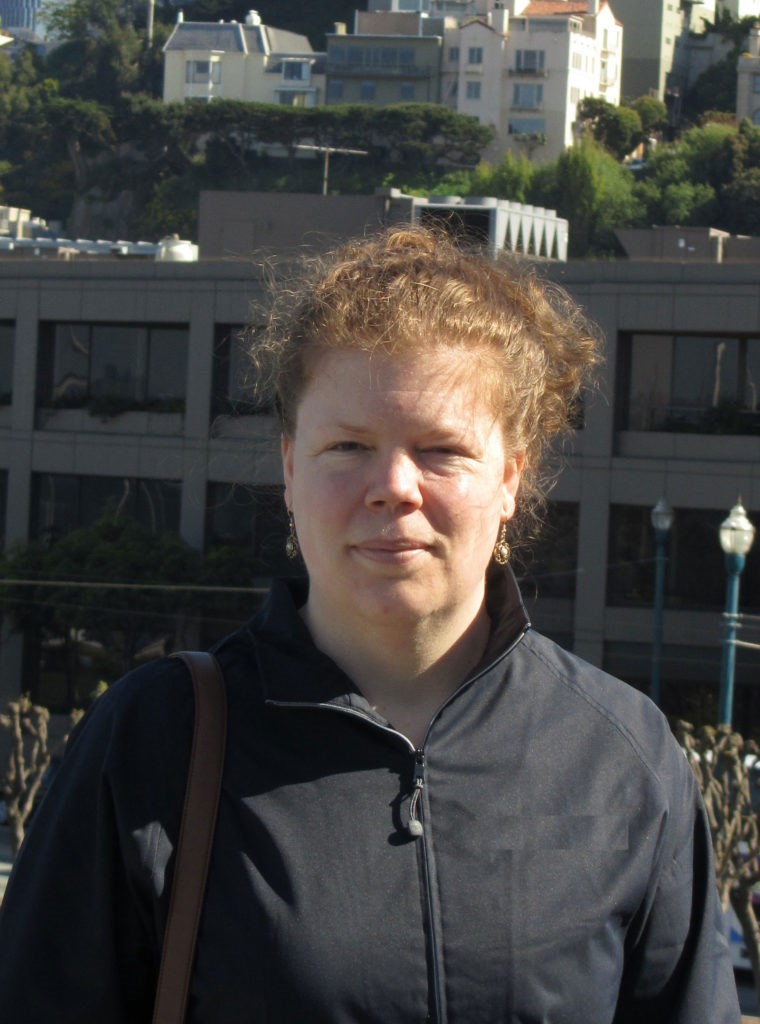 Eva Barrows is an accomplished San Francisco Peninsula freelance writer and book editor. She writes for regional magazines like PUNCH and Edible Silicon Valley and was editor-in-chief of Live&ThriveCA magazine. She founded the online literary journal Imitation Fruit in 2007 and has enjoyed promoting fellow writers and artists ever since. Read more of her travel writing at www.evabarrows.com.
---