For many women, the thought of hiking alone can be terrifying. Whether it's fear of the unknown, strangers, or getting hurt, many of us have probably been in the position where we have a hike or a camp experience that we really want to do, but have nobody to go with, so we simply choose to stay home instead.
However, solo camping can be a liberating and empowering experience for women when done properly and with the adequate amount of pre-planning that it takes to do it. Here are five tips to help any female solo camper have a safe and peaceful outdoor adventure, wherever you decide to go.
Want to Know as Female Camping Solo? Start with These Five Tips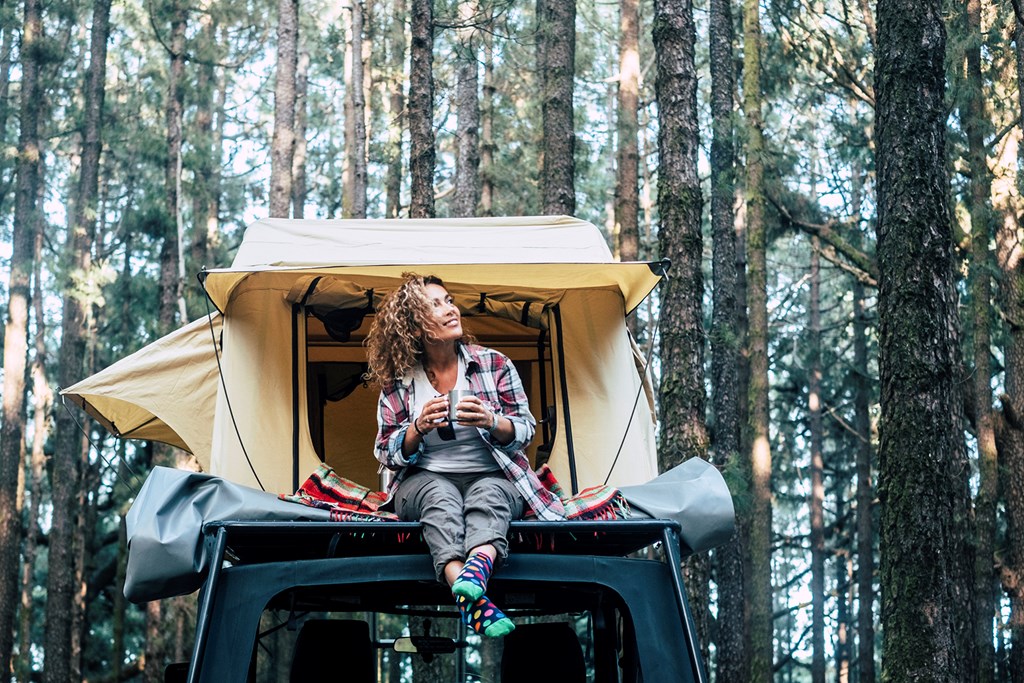 1. Choose Your Campsite Wisely
No matter how well you prepare, it's likely to feel a little nerve wracking the first few times you camp alone. The eeriness of quiet, so unaccustomed in our modern world, can be an interesting assault on the ears (isn't that ironic?) When by yourself, select a well-established and safe campsite. Research the area in advance, read reviews on campground sites and Google, and check for any recent safety concerns like bears or other animals. Look for campsites with good lighting and proximity to other campers if possible because it feels like more of a community and less like you're in nature with no one to turn to if something were to go sideways. Ideally, we of course recommend that you choose a KOA campground that you know has ground staff and can help in a pinch. National parks and state parks often have well-maintained campgrounds that prioritize camper safety and usually have a lot of campers at them.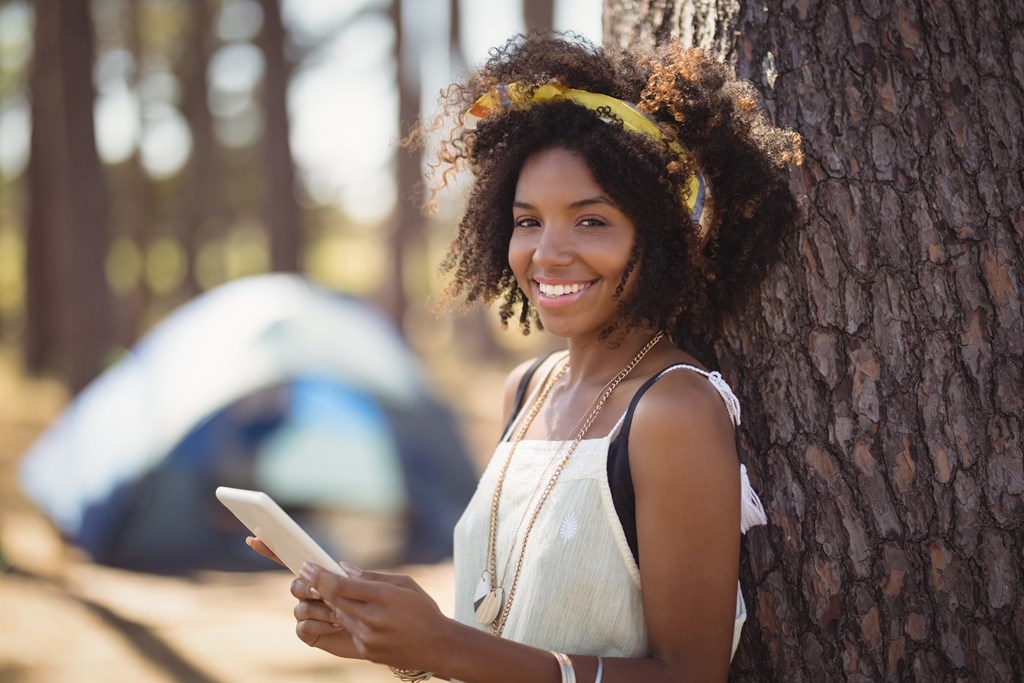 2. Inform Someone About Your Plans
This was something I really didn't take into hard consideration until I camped one weekend and on the second night, I fell coming back from a hike and sprained my ankle. I was fine to hobble back to my campsite and address it but I realized very astutely in that moment that I had absolutely not shared my location or campground or hike with anyone around me. That feeling was incredibly unsettling as I limped back two miles on the ankle wondering how I'd been so silly as to forget to share that. All said and done, before heading out, inform a trusted friend or family member about your camping plans. Just send them a 'Live Location' or share your itinerary, including the location and duration of your trip. Check in with them periodically during your trip, so they know you're safe. Consider using a satellite communication device if you're in remote areas without cell service because there are plenty of campgrounds that claim to have WiFi but it's actually one bar or so and going in and out.
3. Be Prepared and Self-Sufficient
Basically, be careful about what you cheap out on because some of the equipment is crucial to having a good and safe experience. Equip yourself with essential camping gear and know how to use it. This includes a reliable tent, a sleeping bag that fits the temperature you'll be sleeping in, first aid kit, navigation tools, and proper clothing for the weather. Learn basic outdoor skills such as starting a campfire, purifying water, and basic self-defense techniques. Being self-sufficient will boost your confidence and preparedness and help you to feel more on the offense than the defense while out there.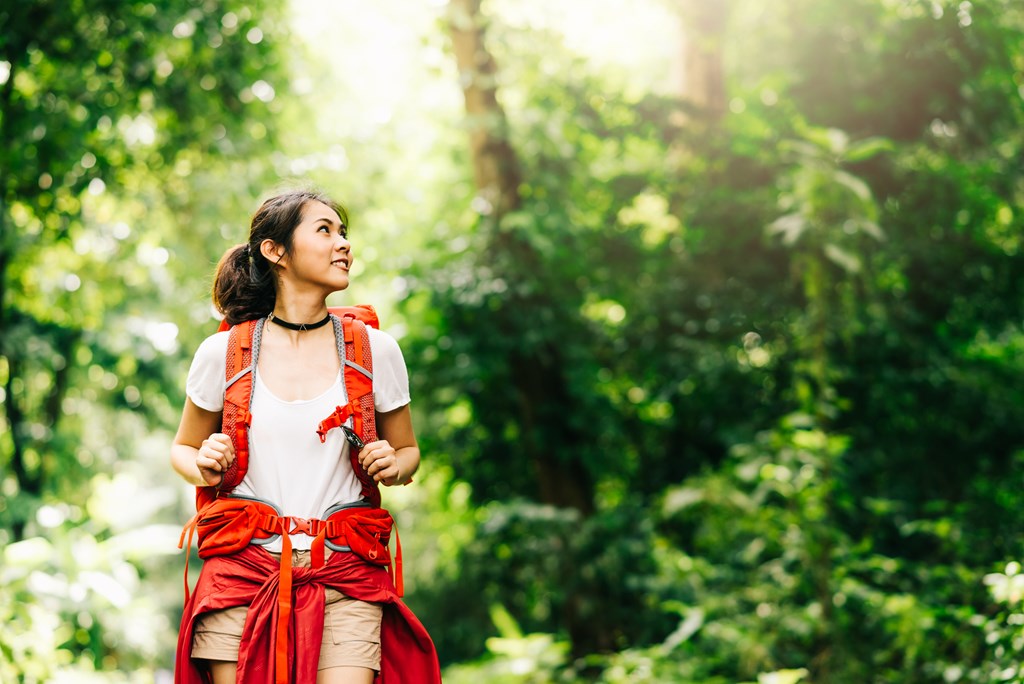 4. Trust Your Instincts and Practice Situational Awareness
It's a funny thing about situational awareness. You don't know why you have it until you really have to use it. For example, I was on a hike one day in Glacier and I got that wave of feeling that I was being watched. It's such a profound feeling and as I started to slow and look around, I saw ahead of me that a moose was standing on the trail staring at me. Immediately, I began to talk and make my presence known and slowly back away in the direction I came. Eventually, the moose left and I could continue on but the point is to trust your intuition If something doesn't feel right or if you have a bad feeling about a situation. Practice situational awareness by being observant of your surroundings, especially at night. Lock your vehicle and tent when you're not present, and keep valuable items out of sight… and don't forget the bears! Lock that food away at night as well.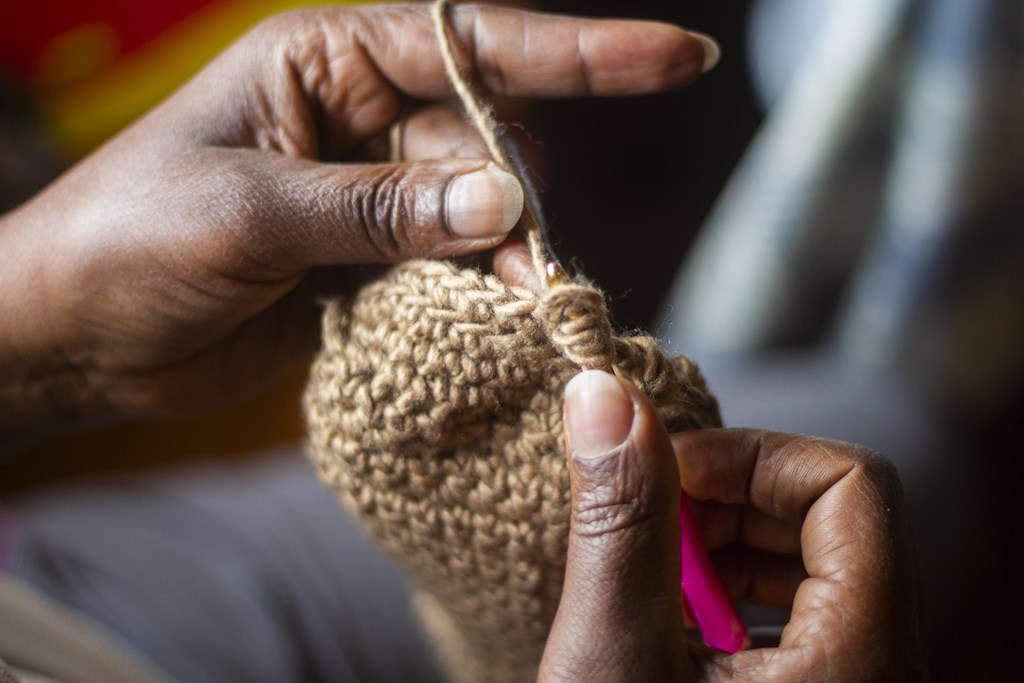 5. Bring A Hobby
Who are you when you are alone? It's a question that seems to come up whenever you're camping. I'm no longer a daughter, a sister, a girlfriend. I'm just a person. This is my time to spend on whatever I want to do. I tend to take my piano keyboard with me. There's nothing like playing in a field overlooking a Montana mountain with the wind gently gliding over my fingertips. On other trips I'll bring a book that I want to finally finish or write. You don't have to hike or do any outdoors activities other than camp. I use nature to help find a deeper connection in myself, and evaluate where I am in my life and what's been going on in life.
Bonus Tip: Carry Personal Safety Items
When I first started out in my van, I remember a friend of mine calling and asking what personal safety items I had. Much to his utter dismay, I said "well, I think I have a cutting knife." Needless to say, he gave me a safety lecture and I ended up at the nearest outdoors store to purchase a hatchet, bear spray, and knife for my pocket when on hikes.
Consider carrying other personal safety items like a whistle, pepper spray (if legal in your area), or a personal alarm. These can provide an extra layer of security and peace of mind.
Ultimately, camping solo can be incredibly rewarding, and it's a beautiful experience to have alone. You just need to think ahead a bit and prioritize safety and be well-prepared. Confidence comes with experience, so start with shorter trips and gradually work your way up to more extended adventures as you become more comfortable with camping.
---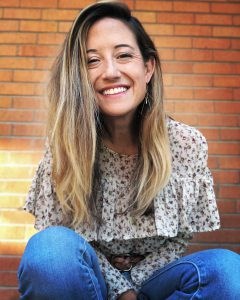 Lindsey Hall is an award-winning mental health speaker and writer, focusing on what she refers to as "the nitty gritty topics not discussed." She is the author behind "I Haven't Shaved in Six Weeks," a blog written to humanize the stigmas of eating disorders and treatment.
Through her published writing and work in public relations, she has had the privilege of speaking around the world on nuanced topics such as Body Dysmorphic Disorder, Exercise Addiction, Orthorexia and other eating disorder behaviors, and has been featured in publications including TODAY Show, CBS, Washington Post, Cosmopolitan, Women's Health, SheKnows, SHAPE Magazine, Refinery29, and more.
An outdoor enthusiast (and Colorado girl) at heart, Lindsey loves to hike wherever possible and is currently focused on taking her white Dodge Ram ProMaster van around the world with her lovely cat, Smudges. Together, they have traveled in over 40 states and even across borders into Canada to conquer the trails!
Follow Lindsey Hall on Instagram.