The U.S. is full of natural beauty. Sometimes scenic overlooks are built to give travelers a chance to stop and enjoy the view, and sometimes people find their own favorite spot to observe the specialness surrounding them. Thanks to feats of engineering, we have bridges over gorges and viewing decks on skyscrapers. And nature itself offers the night sky as the ultimate backdrop for the stars and northern lights to reveal their secrets.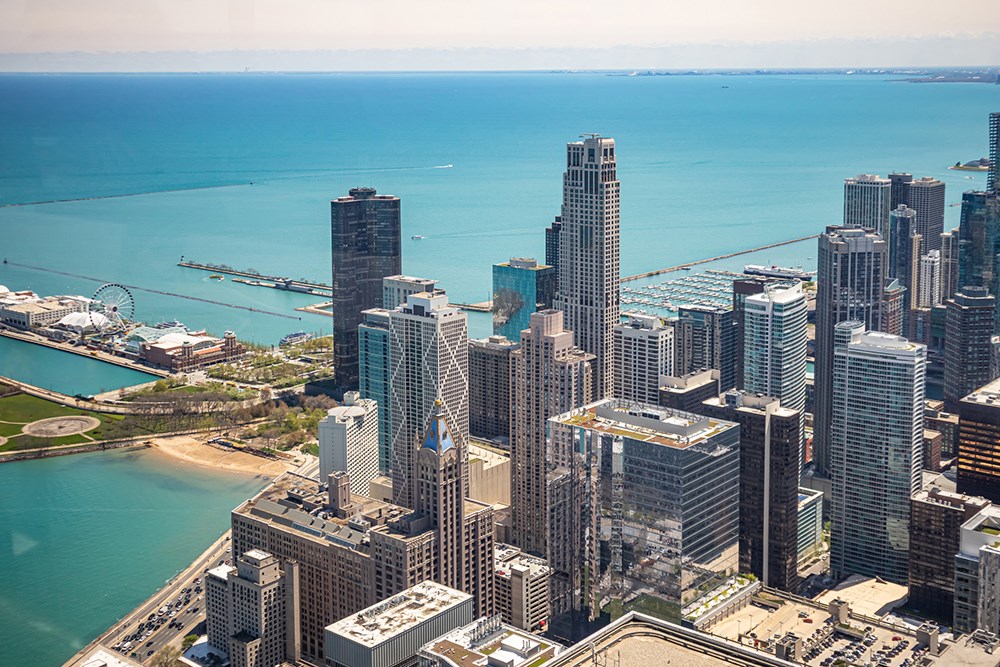 1. Skyscraping Dizzying Heights, Chicago, IL
For a bird's-eye view of four mid-west states and one of the great lakes, shoot to the top of Chicago's Willis Tower. Speed to the 103rd floor via an elevator bulleting up to 1,600 feet per minute and arrive at The Skydeck Chicago. Step out onto The Ledge, the Skydeck's main attraction, glass observation platforms with glass floors resulting in a panoramic view 1,353 feet above city streets. On a clear day, visibility can reach 50 miles out over Lake Michigan and into surrounding states. See the "miniature" city buildings, Chicago's street grid, and twinkling city lights from a perch on high.
Nearby KOA:
Chicago Northwest KOA Holiday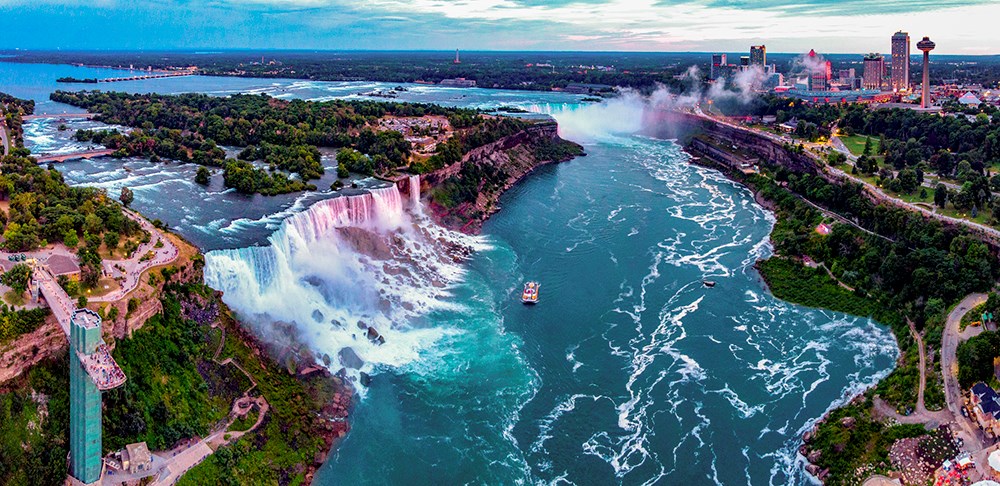 2. Monumental Water Rapids, Niagara Falls, NY
Water powerfully gushes over three mighty waterfalls, American, Horseshoe and Bridal Veil collectively known as Niagara Falls at the border of Ontario, Canada and New York State. A portion of the Prospect Point Observation Tower's deck at Niagara Falls State Park extends over the Niagara Gorge, providing a view of all three falls in action. Take the tower's elevator down to the gorge base and climb a series of staircases to get closer to the rushing American Falls. Marvel as the water makes its journey down 160 feet to crash into the pooled water below, sending up plumes of mist on impact.
Nearby KOA:
Niagara Falls / Grand Island KOA Holiday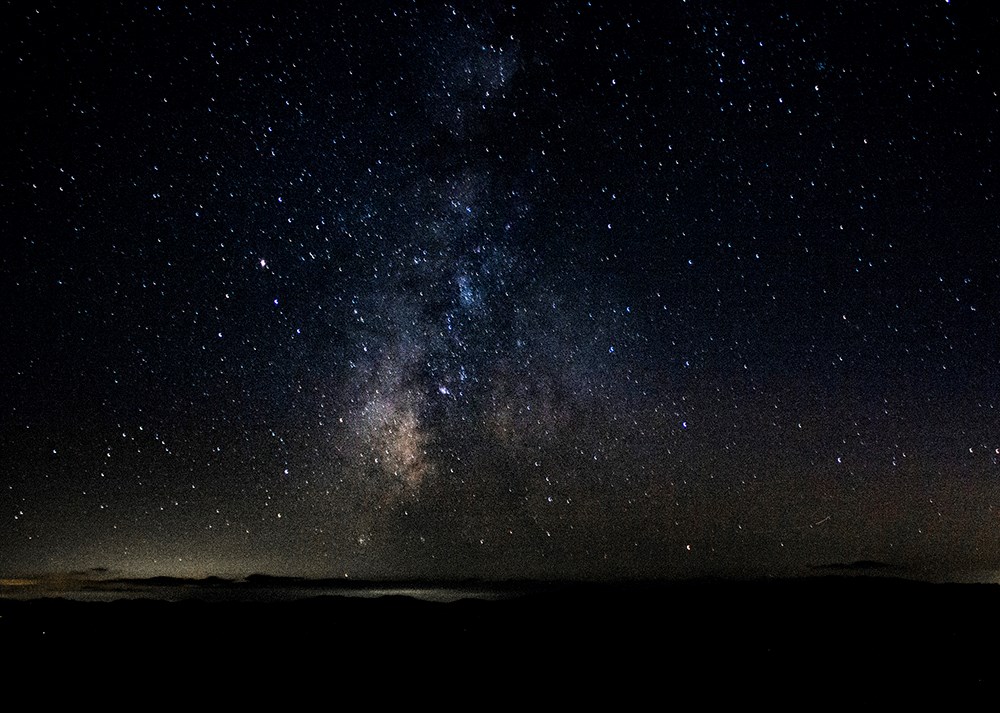 3. Star Gazing Paradise, Rosman, NC
Light pollution obscures our view of the night sky, and sometimes we forget about the billions of stars twinkling overhead. North Carolina's Pisgah Astronomical Research Institute (PARI) is dark sky approved by the International Dark-Sky Association, meaning a multitude of stars is visible every clear night. Located in the Pisgah National Forest mountains, PARI trains its optical and radio telescopes on the sky for research. PARI holds night sky events for the public, like meteor shower viewing where guests watch for falling stars and learn from astronomers how to use telescopes to identify stars and see them up close. Check PARI's event calendar or book an appointment to take advantage of the Pisgah National Forest's clear celestial views.
Nearby KOA: 
Travelers Rest / N Greenville KOA Holiday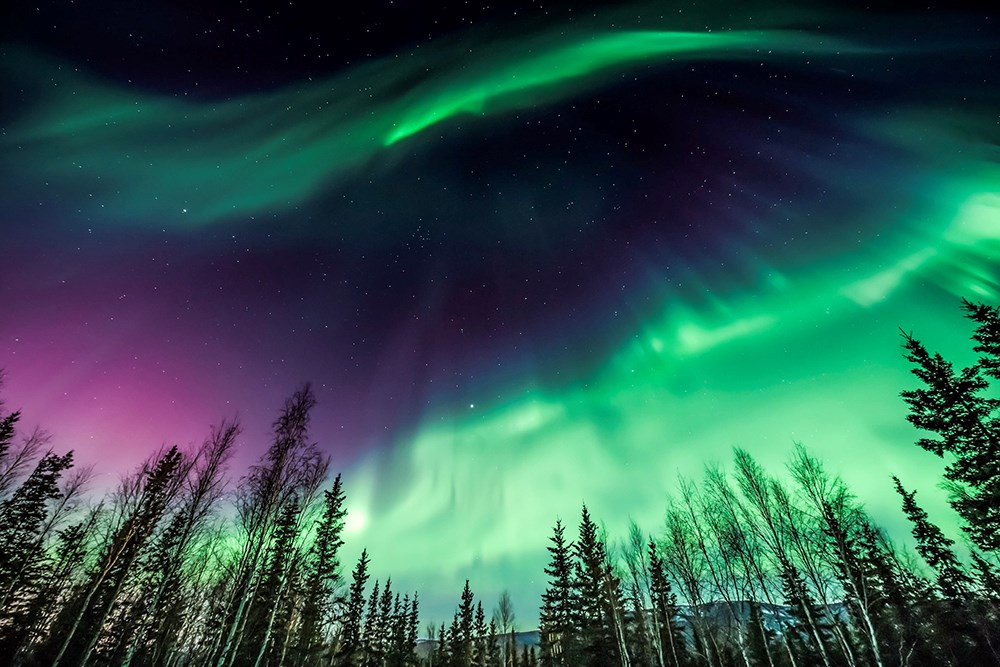 4. Nature's Nighttime Light Show, Northern Idaho
Another spectacular nighttime view you don't want to miss is watching the awe-inspiring northern lights flicker overhead. Travel to Alaska is not required to see the aurora borealis; they show up just fine in northern Idaho. Chatcolet Lake, a southern offshoot of Lake Coeur d'Alene and part of Heyburn State Park, provides a dark sky backdrop for the colorful display. The calm lake readily reflects the sky's dancing greens, yellows, reds and purple hues framed by wooded islands and shorelines. Catching a sighting of the aurora borealis is not guaranteed, but there are conditions when it's more likely to happen. Watch for the northern lights September through March on dark, clear nights a week before or after a new moon, with forecasted geomagnetic activity of Kp index 4 or higher. Look for light show action to kick in about two hours after sunset.
Nearby KOA:
Spokane KOA Journey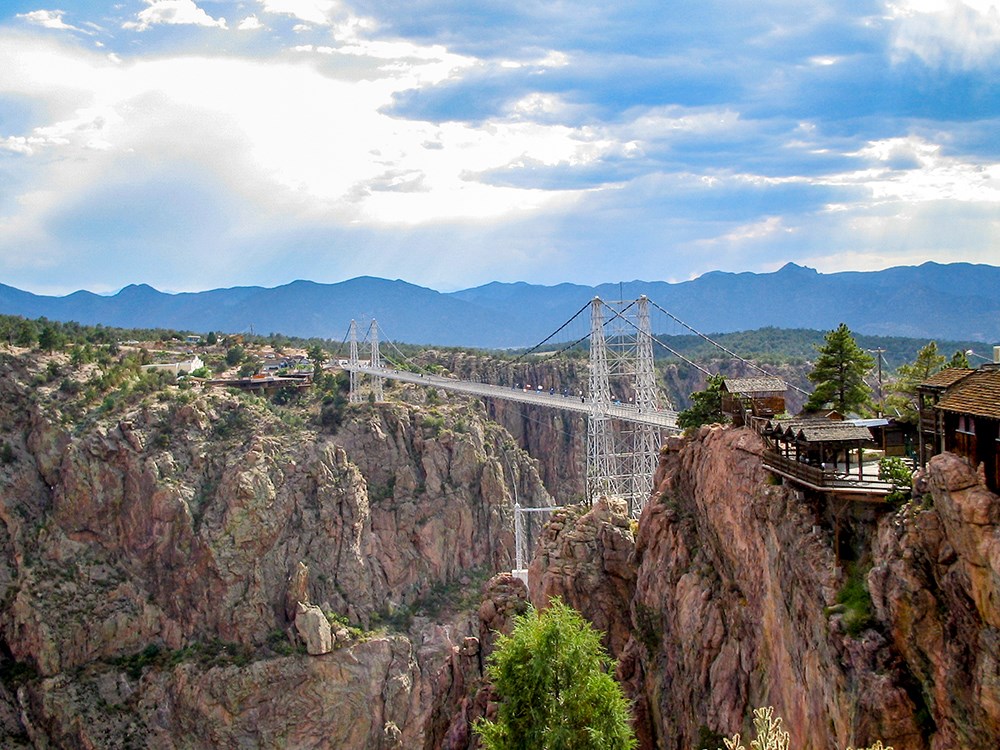 5. A Deep Plunge into the Earth, Cañon City, Colorado
Through Colorado's Royal Gorge, the Arkansas River surges where it's cut a winding path through the millennia creating a chasm between rugged cliff walls. The Royal Gorge Bridge straddles the gorge's clifftops and is the highest suspension bridge in the U.S. perched at 956 feet above the river below. The Royal Gorge Bridge and Park (https://royalgorgebridge.com) is a tourist attraction where visitors can walk the bridge to look down at the river streaming below, study the exposed layers of rocky canyon walls where dinosaur bones have been recovered, and gaze out at the surrounding Colorado mountains. Thrill-seekers can rock climb the cliff face, zip line or take an aerial gondola ride across, or travel the canyon floor via river rafting or scenic train ride.
Nearby KOA:
Royal Gorge / Canon City KOA Holiday
---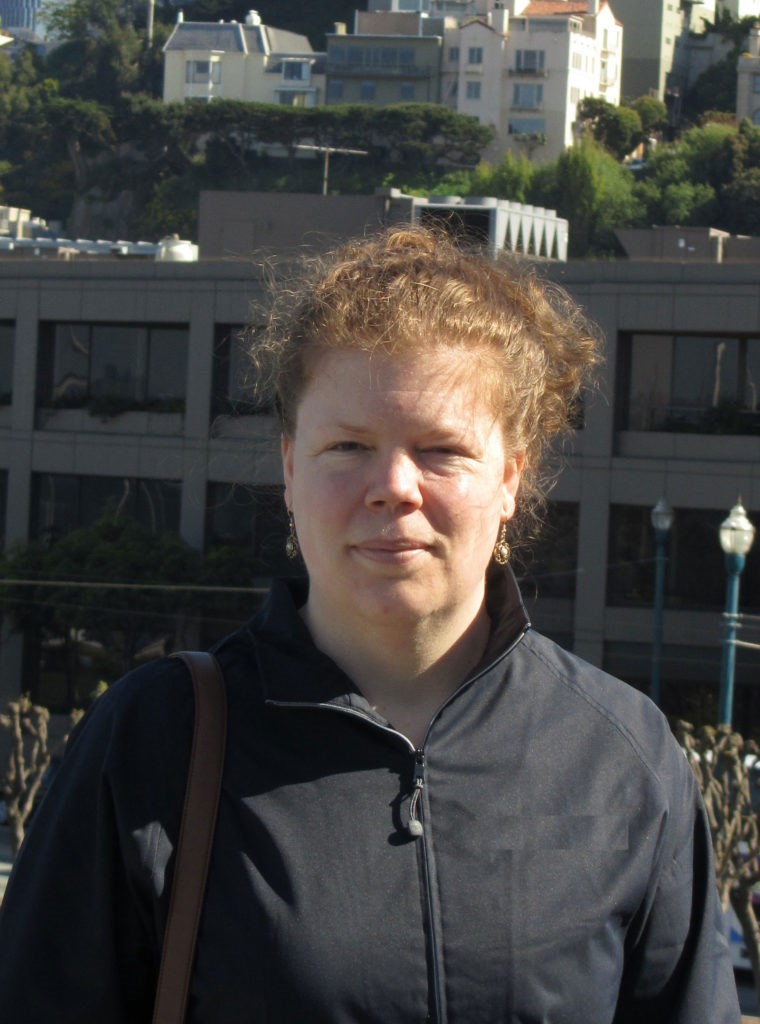 Eva Barrows is an accomplished San Francisco Peninsula freelance writer and editor. She writes for regional magazines like PUNCH and Edible Silicon Valley and is editor-in-chief of Live&ThriveCA magazine. She founded the online literary journal Imitation Fruit in 2007 and has enjoyed promoting fellow writers and artists ever since. Read more of her travel writing at www.evabarrows.com.
---