Feeding a campground crowd is easy with these delicious pasta sauce recipes.
If you're cooking for a group on your next camping trip, pasta is a quick, easy and totally fun way to please everyone. Mix up your next group camping trip by cooking up some pasta, offering tasty sauce options and having everyone make an easy side. Below you'll find four easy recipes for delicious pasta sauces that all use the same base – what's easier than that?!
Want to save even more time? Make noodles ahead of time and grab a few different sauces on the way to your favorite KOA.
---

Basic Tomato Sauce
4 Tbsp extra virgin olive oil
1/2 cup tomato paste
2 Tbsp garlic, minced
3 cups crushed tomatoes
2 tsp Kosher salt
Sauté tomato paste and garlic in olive oil over medium heat for 2-3 minutes. Add crushed tomatoes and salt. Simmer for 10-12 minutes on low.
---
Arrabiata
1 batch basic tomato sauce
1 Tbsp crushed red pepper flakes
1/2 cup Parmesan cheese
2 Tbsp fresh basil, chopped
Heat tomato sauce over medium heat. Add red pepper and Parmesan and simmer for 5 minutes. Remove from heat and add basil.
---
Vodka Sauce
1/2 cup butter
1 medium onion, diced
1 cup vodka
2 cups basic tomato sauce
1 pint heavy cream
Sauté onion in Butter over medium heat for 4-5 minutes. Add vodka and simmer for another 5 minutes. Add tomato sauce and heavy cream, cook over low heat for 10-15 minutes and season with salt to taste.
---
Bolognese
3 Tbsp olive oil
1 lb ground sirloin or crumbled Italian sausage
1 cup dry red wine
1 batch basic tomato sauce
1/4 cup Italian parsley, chopped
1/2 cup Romano or Parmesan cheese, grated
Heat olive oil over high heat and sauté meat until brown. Add wine and reduce by half. Add tomato sauce and simmer for ten minutes. Remove from heat and finish with parsley and cheese.
---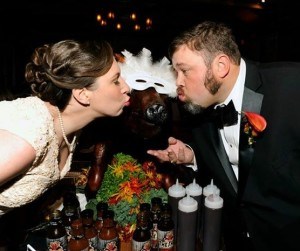 Ken and Jessica Hess are traveling the country to share their love of all things barbecue with the world. From Alabama, Ken is associate pitmaster at Big Bob Gibson BBQ and a seasoned barbecue competitor. Amassing many titles and trophies, Ken has won the World Championship of Pork four times.
---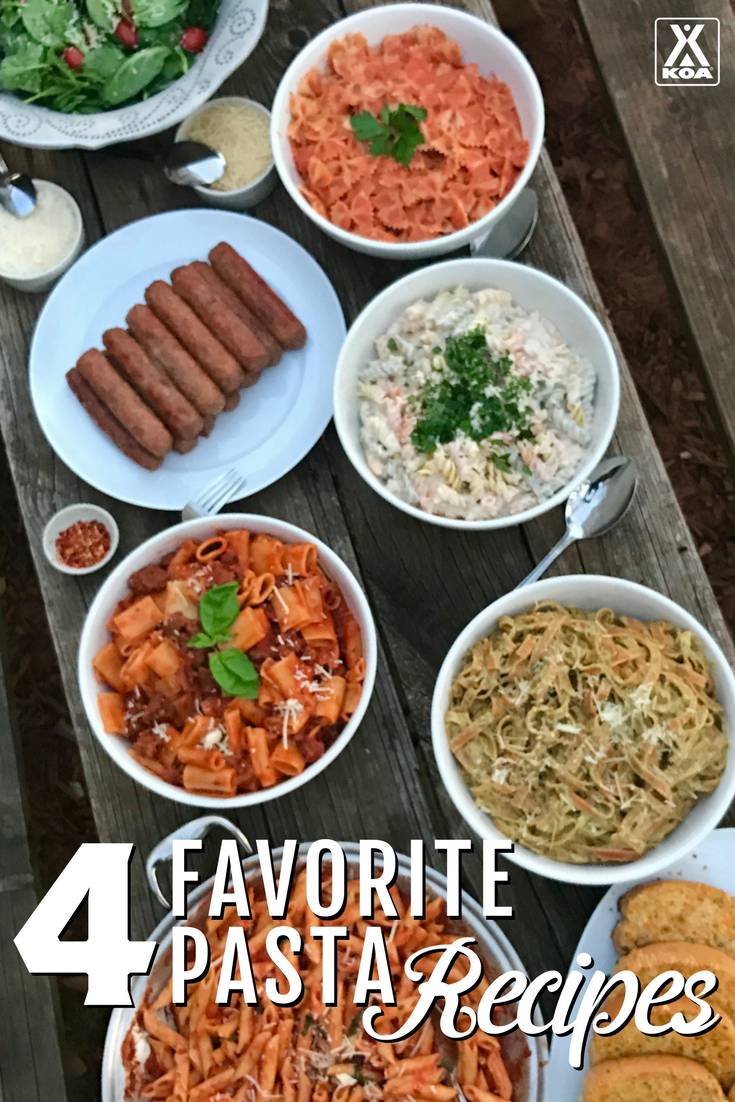 Save
Save
Save