When you've got a lot of time on your hands, whether you're on the road or at home, a good podcast can be just the thing to shake things up and keep you entertained. Be it a murder mystery, a laugh-out-loud comedy, a historical look at presidents or a little outdoorsy pre-gaming, there's a podcast out there for everyone. As you prepare for your next trip or even when you're making dinner at home, here are some awesome options to check out – just search on your favorite podcast service.
Gaze at the National Parks
Whether you're en route to a national park yourself or you'd just like to hike vicariously, this friendly and funny podcast from friends Dustin Ballard and Michael Ryan is sure to deliver. The duo share stories from their hikes through America's national parks, from Yosemite to the Great Smoky Mountains, and places in between. Their relatable, upbeat demeanor makes it feel like you're hiking right there with them.
Presidential
Political junkies will love this podcast from the Washington Post's Lillian Cunningham, who delves into the backstories of America's presidents over the course of 44 episodes. With each president, she shares deep insight into the personalities, goals and accomplishments of everyone from George Washington to lesser-known names like James K. Polk and Woodrow Wilson.
Criminal
Series' about crime are among the most popular options for podcast-listeners these days, thanks to the gripping dialogue and edge-of-your-carseat intrigue with each shady saga. The aptly dubbed "Criminal" podcast is the cream of the crop, featuring fascinating stories of criminals and victims alike. Episodes include "Animal Instincts," about a man convicted of killing his wife, and "Money Tree," which follows Alex Betz-Hamilton as she discovers who stole her and her parents' identities years earlier.
Yelling About Pâté
Foodies and comics alike have a lot to love about "Yelling About Pâté," co-hosted by chef Joel Miller and comedian Karl Hess. Together, the duo interview different chefs and comedians, discussing timely topics relating to both industries. Episodes touch on everything from porrons and veganism to social media and fusion cooking.
Beyond the Plate
Another excellent food-focused podcast, "Beyond the Plate" features interviews with some of the most prominent and prolific names in the restaurant industry. With charismatic host Andrew "Kappy" Kaplan guiding the discussion with the likes of Guy Fieri, Alex Guarnaschelli and José Andrés, episodes show how some of the nation's biggest food personalities and chefs got to where they are today.
Up and Vanished
Shining new light on America's most notorious cold cases, "Up and Vanished" captivates with fresh details, backstory and insight. The first season is all about the 2005 disappearance of Georgia teacher Tara Grinstead, while the second season unravels the mystery of Kristal Anne Reisinger's disappearance from a full moon drum circle in the small Colorado town of Crestone.
Dirty John
On the surface, John Meehan seems like the perfect citizen. Fresh off a stint in Iraq with Doctors Without Borders, he returns to the U.S. and meets Debra Newell, who falls for him after meeting on a dating site. With, Meehan's sociopathic tendencies emerge and Newell's family attempts to intervene as the dark side of this seemingly model citizen grows larger and more dangerous.
How I Built This
Courtesy of NPR's Guy Raz, "How I Built This" showcases and celebrates some of the world's greatest innovators and entrepreneurs. Each inspiring episode tells the start-from-scratch success story of dreamers and hard workers. Episodes include the inventor of The Chipmunks, the man behind the Dollar Shave Club and ActOne Group's Janice Bryant Howroyd, the first African-American woman to own a billion dollar company.
Best Bad Movie Ever
Critically panned movies get their time to shine in this hilarious podcast from Tom Reimann and David Christopher Bell. Each episode features a different guest who, against popular opinion, really loves a particular movie that most everyone else hates. Movies include The Fast and the Furious: Tokyo Drift, Wild Wild West, Batman Forever and the 2016 Blair Witch sequel.
Dr. Death
Warning: this podcast is not for the squeamish. A veritable Jack Kevorkian, "Dr. Death" is all about Dr. Christopher Duntsch, a Texas spinal surgeon convicted of malpractice after numerous patients were left injured or killed following his operations. Hosted by health and science writer Laura Beil, the series takes an eye-opening look at the nation's health system and how trust can be taken advantage of for the most vulnerable.
Anna Farris is Unqualified
For something a lot lighter, actress Anna Farris hosts this uproarious podcast that invites different celebrity guests to help give advise on relationships and discuss topics ranging form Dr. Seuss and gender roles to parenting and aging. Farris' heavy-hitting guests include Kelly Ripa, Nick Jonas, Allison Janney and Judd Apatow.
Modern Love
The New York Times "Modern Love" column gets a podcast of its own, with episodes featuring readings by celebrities and writers. Topics run the gamut, providing a wide cross-section of what it means to love, be in a relationship or parent in this modern era. "I Will Be Your Mother Figure" features Laura Dern reading about friendship, while "A Young Man's Game" is about a man in his 40s wondering if it's too late to become a father, as read by Stanley Tucci.
The City
Beneath the gloss of the skyscrapers and architecture, Chicago is also home to notorious segregation, shady aldermen, flawed investigations and racism, all of which step into the spotlight with "The City." The first season of this podcast about the double-edged sword of urban development focuses on the North Lawndale neighborhood in Chicago, where John Christopher spearheads a years-long, conflict-laden development in the predominantly black enclave.
You Must Remember This
Fans of film history and Hollywood's heyday will love this podcast all about the secrets and stories that helped shape LA's first foray into movies. Produced and narrated by Karina Longworth, guests include Dana Carvey, Fred Savage, Patton Oswalt and John Mulaney, all here to shine new light on Hollywood lore.
Revisionist History
Over time, the stories of events and people get buried and lost in time. This popular podcast seeks to unearth those that have been forgotten, with Malcolm Gladwell at the helm. Each 10-episode season is packed with fresh new takes on specific moments in history, from a secret Pentagon operation in Saigon during the '60s to a 19th century painting in England.
My Favorite Murder
For a more lighthearted take on the ever popular true crime genre, comedians Karen Kilgariff and Georgia Hardstark team up to talk about their favorite murder stories. It sounds like grim subject matter, but the duo inject humor as they revisit crimes like those of the Abbotsford Killer, the Bible John murders and the Seattle cyanide poisonings. Other topics include clown attacks and the Salish Sea human foot mystery.
---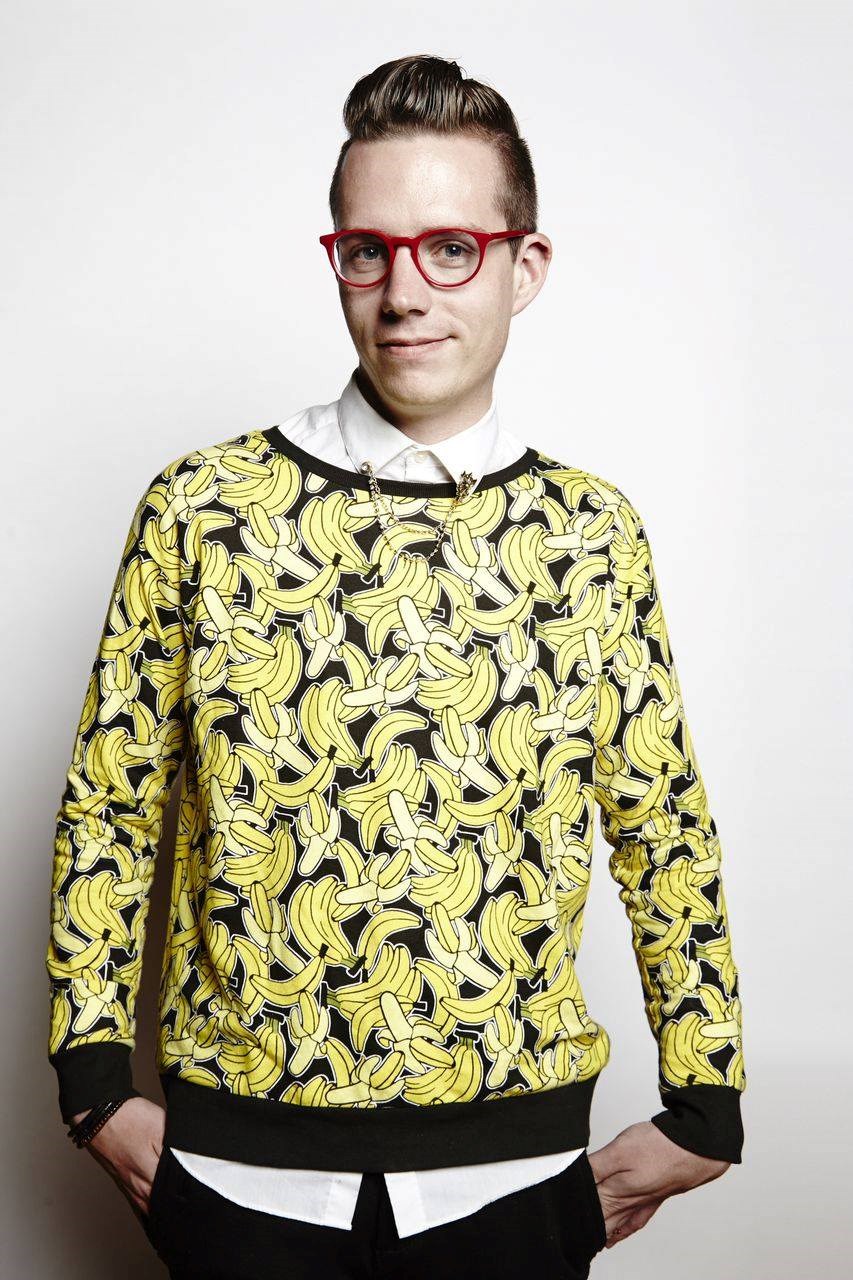 Born and raised in New Hampshire, Matt Kirouac grew up with a love for camping and the outdoors. Though he's lived in Chicago since 2006, he's always on the lookout for new adventures. He writes about travel and food for outlets like TripExpert, Money Inc, Upventur, DiningOut, Food Fanatics magazine, Plate Magazine and Zagat, and he currently serves as Chicago editor for What Should We Do?! He's the author of The Hunt Guides: Chicago (2016) and Unique Eats & Eateries of Chicago (2017).
---