Got Georgia on your mind? You're not alone. The Peach State welcomes more than 100 million visitors annually. They come for the Blue Ridge mountains, the white sand beaches and the colorful arts and culture scene in Atlanta. Even if you're on a budget – or you simply like getting a great deal – you'll find plenty to see and do in Georgia. For example, admire one of the world's largest collections of historic aircraft, cool off at a giant splash pad (as seen in the 1996 Olympics) or count the stars at a science center's state-of-the-art observatory. And the best part: you can do all of the above without pulling out your wallet! Whether your idea of fun involves animals, architecture, history or hiking, here are 14 free family-friendly places to visit in Georgia.
What Can Families Do for Free in Georgia? Try These Free Family-Friendly Activities!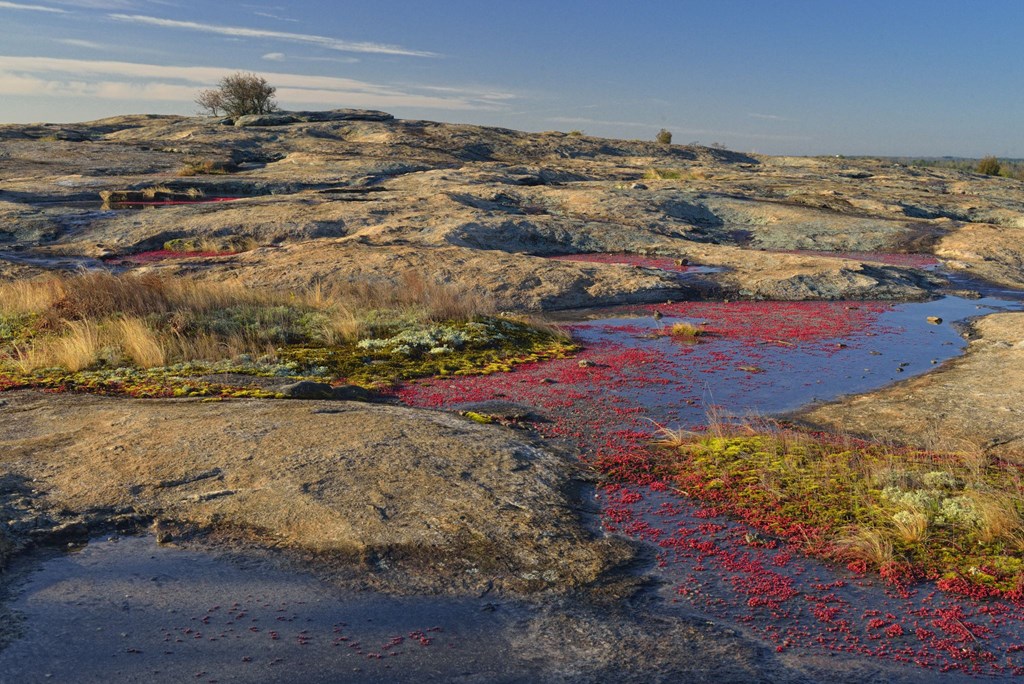 1. Arabia Mountain National Heritage Area, Stonecrest
This 40,000-acre outdoor oasis is Just 30 minutes southeast of Atlanta. Free to the public, Arabia Mountain National Heritage Area is the perfect place to paddle, hike and bike. If you're cycling, download the Arabia Mountain Path map. Over the course of 30 miles, all on a paved path, you'll encounter 20 points of interest. There's also a Junior Ranger program.
Pro tip: Embrace your inner treasure hunters and search for the 90 geocaches hidden throughout the park.
Nearest KOA:
Forsyth KOA Journey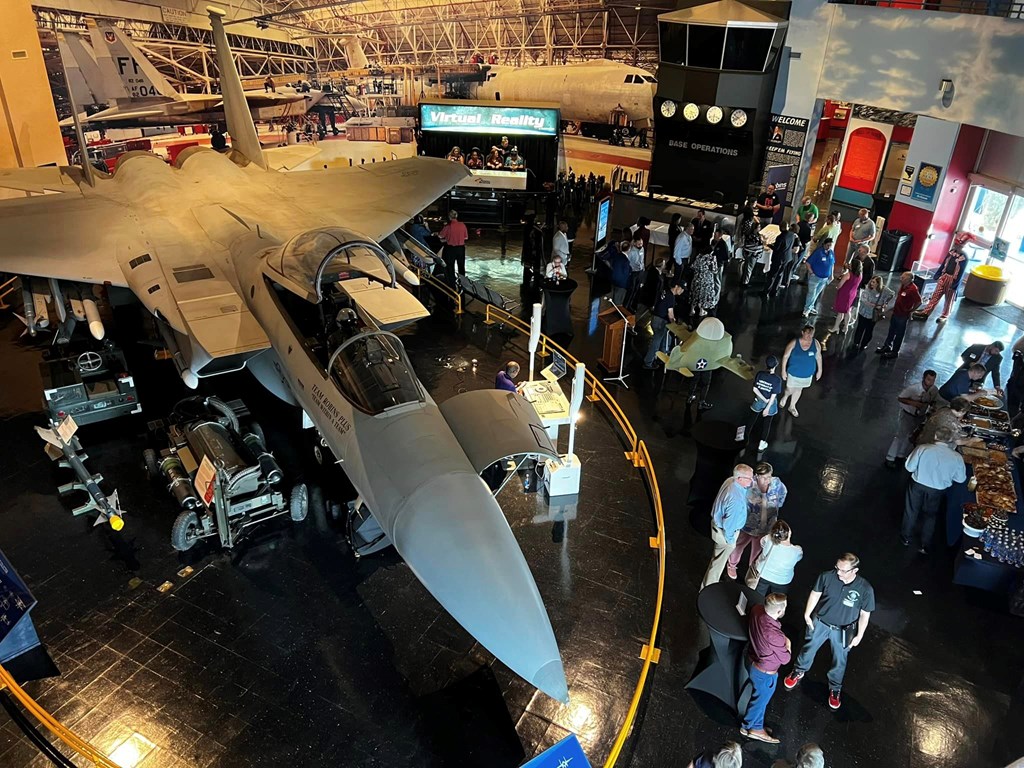 2. Museum of Aviation, Warner Robins
Learn about the fascinating history of aviation, and fighting while flying, at this free museum at Robins Air Force Base located about 18 miles outside of Macon. The Museum of Aviation has 85 exhibits – all retired aircraft ranging from bombers to fighter jets and workhorse helicopters. The museum is also home to the Georgia Aviation Hall of Fame.
Pro tip: Pack a lunch and enjoy it at the museum's picnic area which has a playground next to it.
Nearest KOA:
Forsyth KOA Journey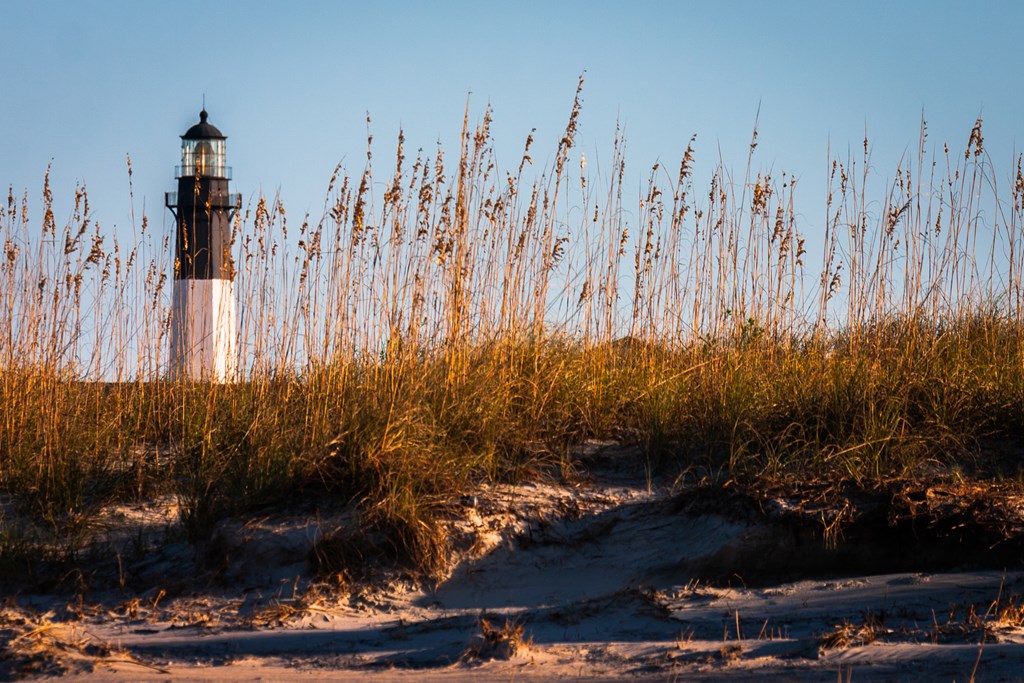 3. Tybee Island
Visiting most islands requires paying a ferry fare, but Tybee Island has a bridge connecting it to the mainland, and it's free to cross. While on the island, visit some of the state's most beautiful beaches including North Beach where you can swim, surf and bird watch. North Beach boasts more than 200 species.
Pro tip: Look for two million-year-old megalodon teeth as you beach comb. If you find one, you can even keep it!
Nearest KOA:
Savannah South KOA Holiday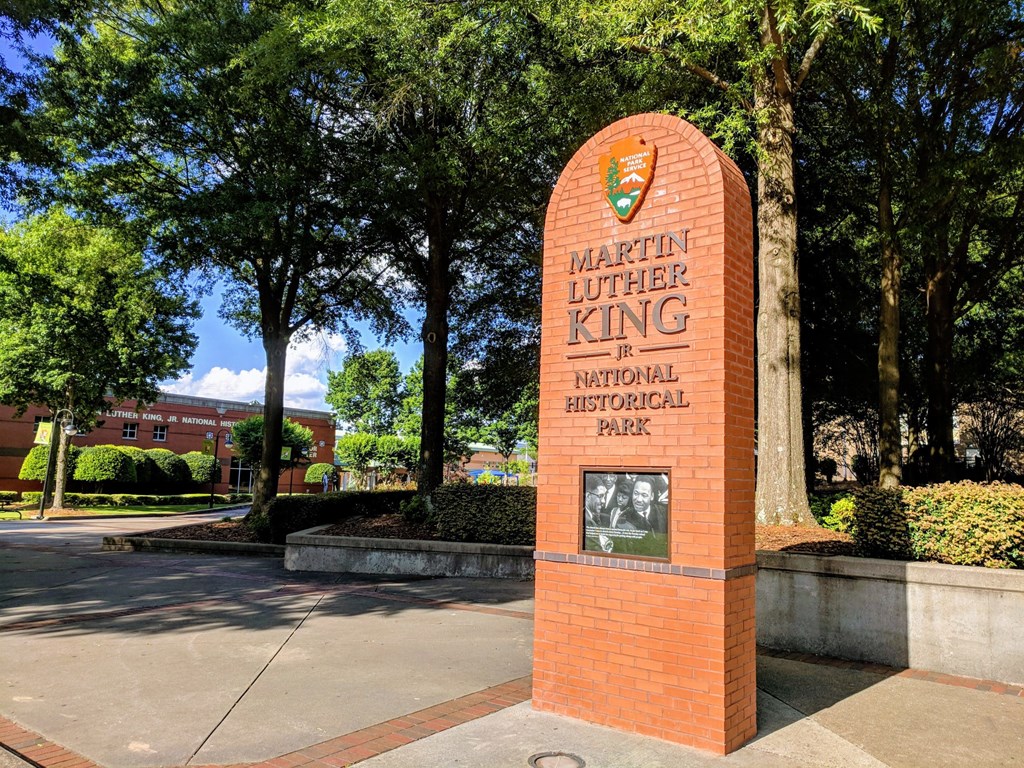 4. Martin Luther King Jr. National Historic Park, Atlanta
If your travels bring you to Atlanta, make sure to stop by the Martin Luther King Jr. National Historic Park where you can learn all about the life, and death, of one of the most important people in American history. There's a visitor center with exhibits, and rangers lead guided tours of the Civil Rights leader's birth home located nearby.
Pro tip: If you have littles, don't forget to pick up, or download, a copy of the Junior Ranger activity booklet.
Nearest KOA:
Forsyth KOA Journey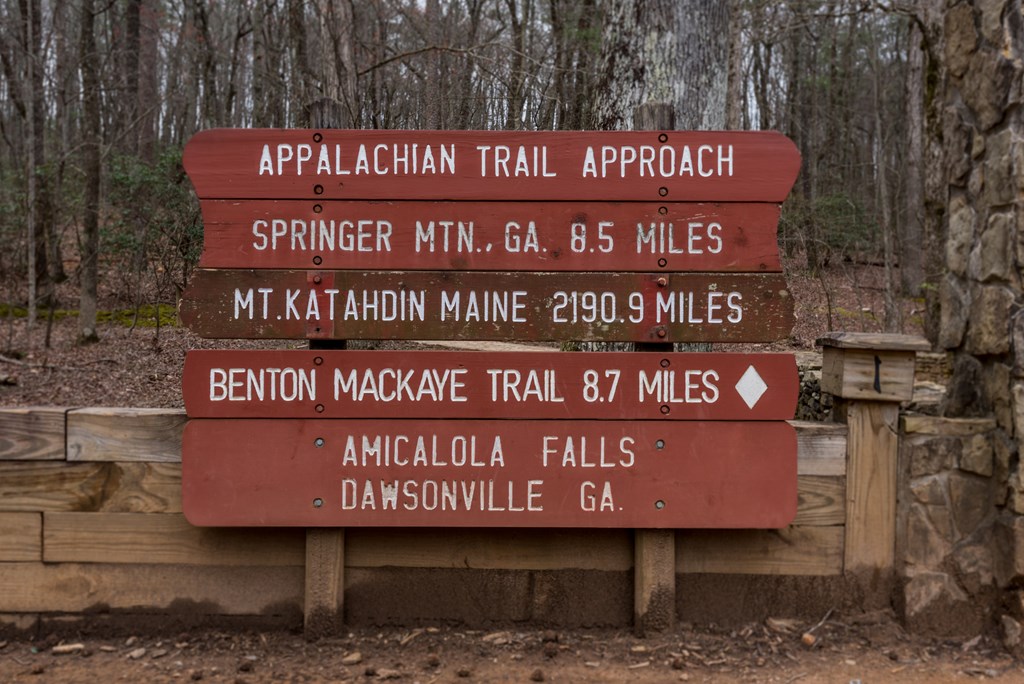 5. Start the Appalachian Trail, Ellijay
One of the world's most famous thru-hikes starts (or ends depending on the direction you're going) in northern Georgia in the Chattahoochee-Oconee National Forests. Stretch your legs on the beginning of the trail, called the Appalachian Approach Trail. It's not an easy trail, but you can always turn around when you're tired.
Pro tip: Don't miss Amicalola Falls! At 70 feet tall, it's Georgia's tallest waterfall.
Nearest KOA:
Blue Ridge / Toccoa River KOA Holiday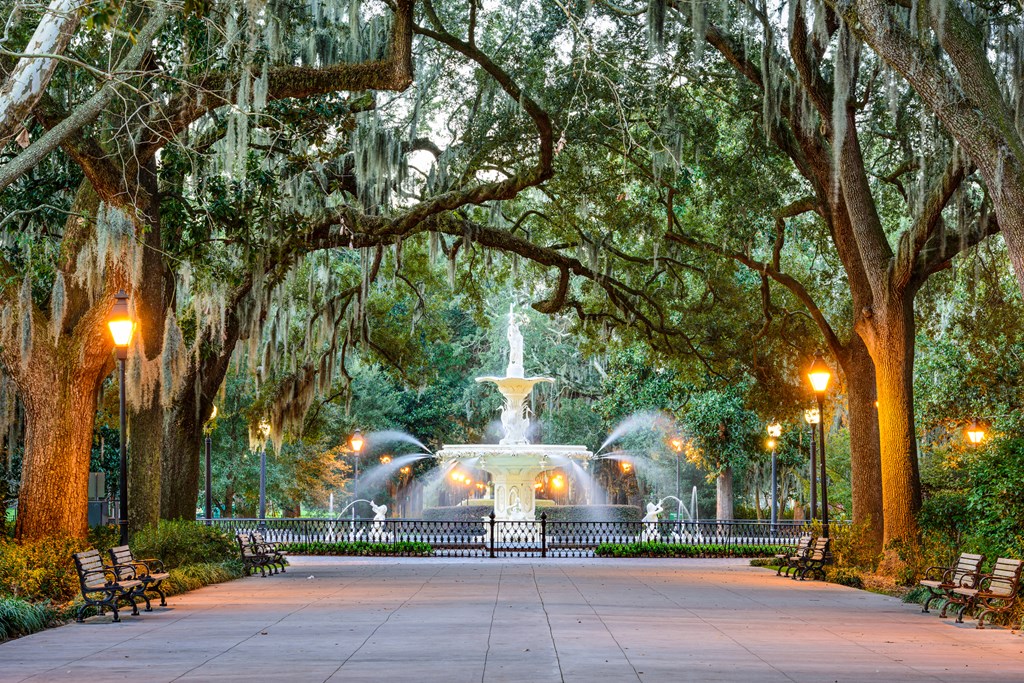 6. Forsyth Park, Savannah
Savannah is one of the most picturesque urban areas in the U.S., and its beloved Forsyth Park, with its Parisian water fountain, is one of the prettiest places in town. Located in the heart of the historic district, the park is 30 gorgeous acres of manicured gardens and walking paths winding beneath massive oak trees dripping with Spanish moss. There are also two playgrounds to keep kids entertained
Pro tip: If you visit in the summer, head to the eastern part of the park where you'll find the event space turned into a giant splash pad.
Nearest KOA:
Savannah South KOA Holiday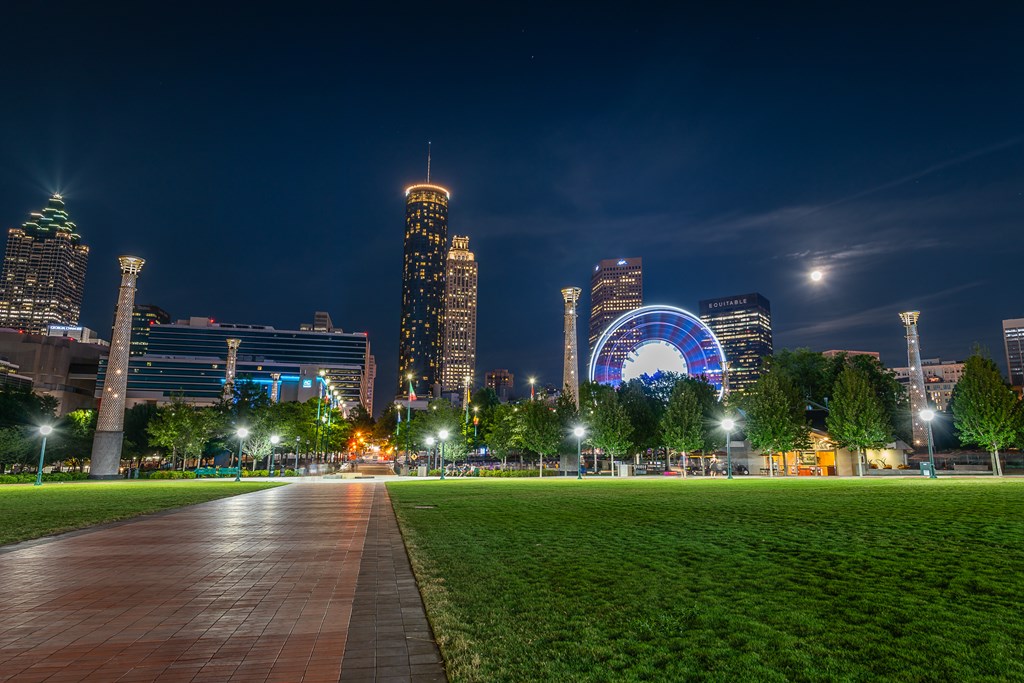 7. Centennial Olympic Park, Atlanta
You can also cool off in Centennial Olympic Park which hosted the 1996 Summer Olympics. The 22-acre park's iconic Fountain of Rings doubles as a splash pad. There are also huge lawns, perfect for picnicking, and several gardens (including the Water Gardens) and playgrounds for the kids.
Pro tip: Check the calendar of events before you go. The park hosts tons of festivals and some require purchasing tickets.
Nearest KOA:
Forsyth KOA Journey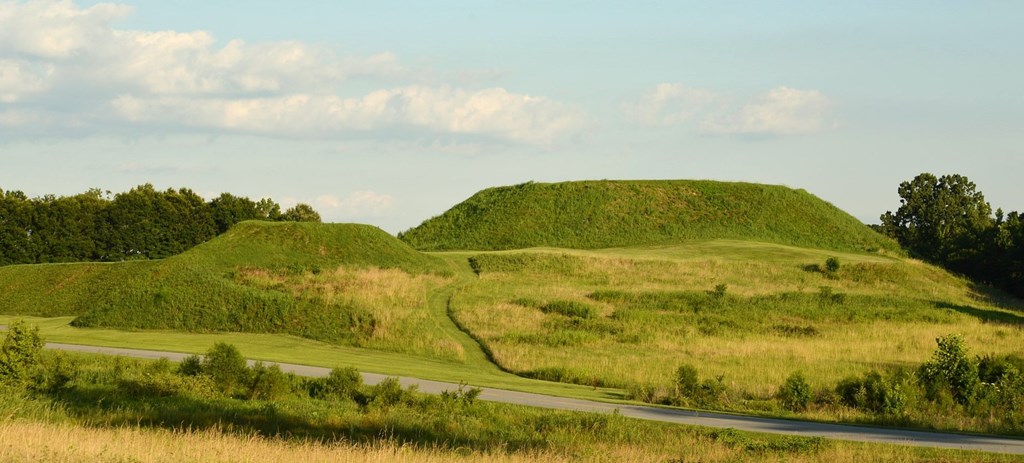 8. Ocmulgee Mounds National Historical Park, Macon
This park pays homage to the prehistoric American Indians who called it home for thousands of years. Free to enter, there are eight miles of walking trails that take you to seven impressive mounds (one of which you can go inside) for which the park is named. Ocmulgee Mounds National Historical Park is also home to alligators, so keep your eyes peeled, especially when you're walking along the River Trail.
Pro tip: If you want AC, step inside the Visitor Center which is home to 2,000 artifacts and an informative 17-minute video.
Nearest KOA:
Forsyth KOA Journey
9. Fernbank Science Center, Atlanta
Not only is general admission to the Fernbank Science Center free, but parking is, too. There's a live animal exhibit featuring reptiles, insects, turtles and more, and the museum also has the Apollo 6 Command Module, on loan from the Smithsonian National Air & Space Museum. Want to see the stars? The observatory is open Thursday and Friday evenings for free viewings.
Pro tip: If you want to catch a show in the Planetarium, look for tickets on Groupon. Normally $10 per adult, you can often get an adult ticket for just $7 on Groupon.
Nearest KOA:
Forsyth KOA Journey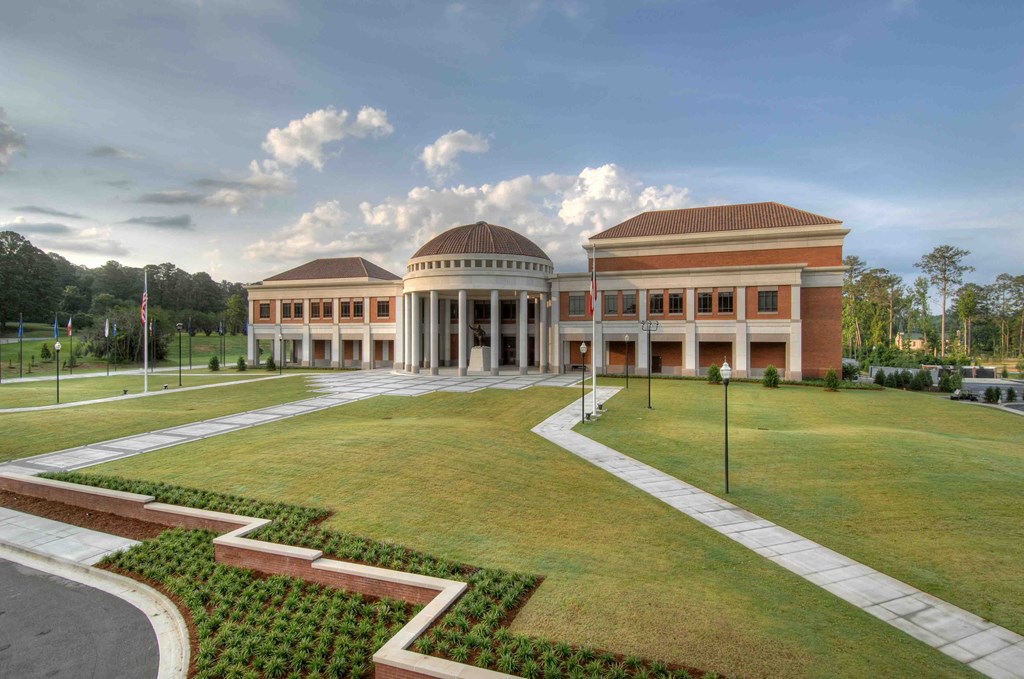 10. National Infantry Museum and Soldier Center, Columbus
There's no better place to learn about the history of the U.S. military than the National Infantry Museum and Soldier Center which is free to visit (although $5 donations are welcomed). The museum has more than 100,000 artifacts, many of which can be viewed in interactive exhibits. While most of the museum is dedicated to soldiers, don't miss the Family Gallery which pays homage to their spouses and children left at home.
Pro tip: Save time, and energy, for the outdoor memorials and exhibits including the WWII Company Street where you can see the barracks soldiers would have lived in.
Nearest KOA:
Americus KOA Journey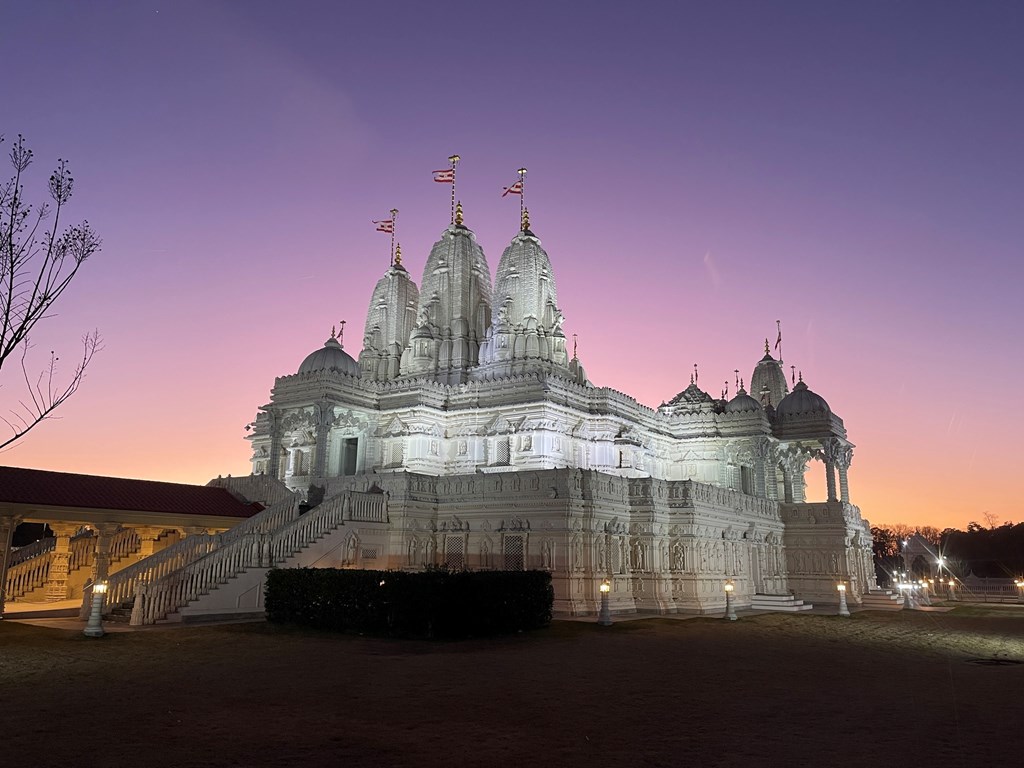 11. Shri Swaminarayan Temple, Atlanta
There aren't many places in the country where you can visit a temple devoted to one of the oldest religions in the world, but Atlanta is one of them. Shri Swaminarayan Temple, which is free to visit and impossible to miss, is worth visiting for the architecture alone. It's built of Italian white marble, Turkish limestone and Indian pink sandstone. Of course, while here, it's a good place to teach your kids about Hinduism.
Pro tip: Dress conservatively (cover shoulders and knees) if you plan on going inside, and don't take photos of the interior. Photos outside, however, are allowed.
Nearest KOA:
Forsyth KOA Journey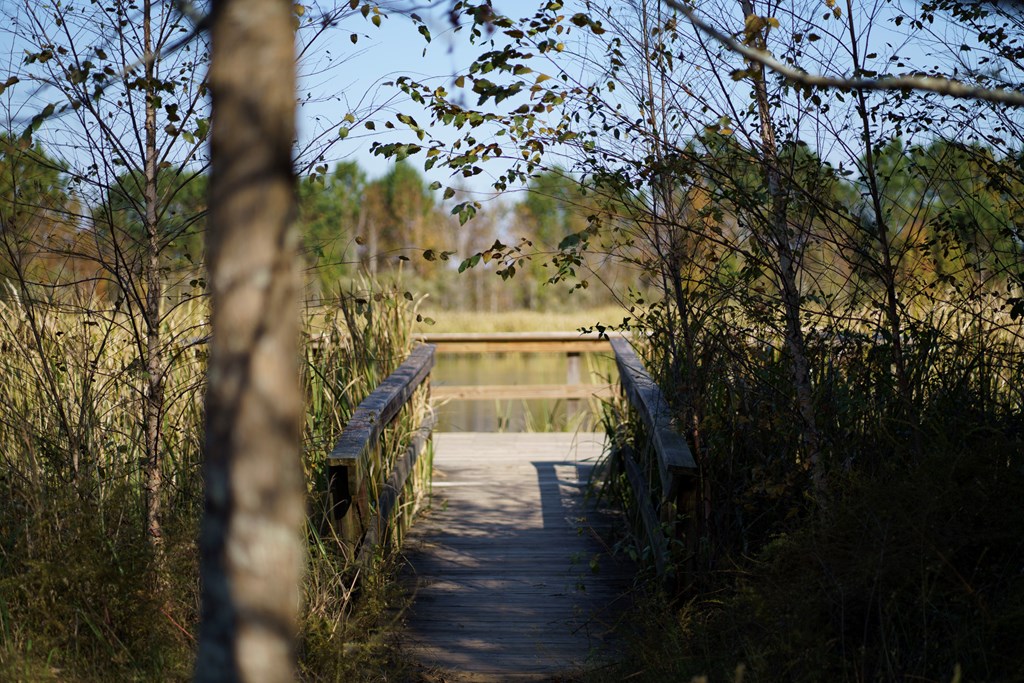 12. Phinizy Swamp Nature Park, Augusta
If your family is a fan of seeing critters and creepy crawlies in their natural environments, visit the Phinizy Swamp Nature Park where you can encounter everything from turtles and river otters to dragonflies and birds of prey. There's also a cool pollinator garden, and kids can burn off any extra energy on the playground.
Pro tip: If you want to drop a line in the park's fishing pond, make sure to get a Georgia state fishing license first ($10).
Nearest KOA:
Lake Oconee / Greensboro KOA Holiday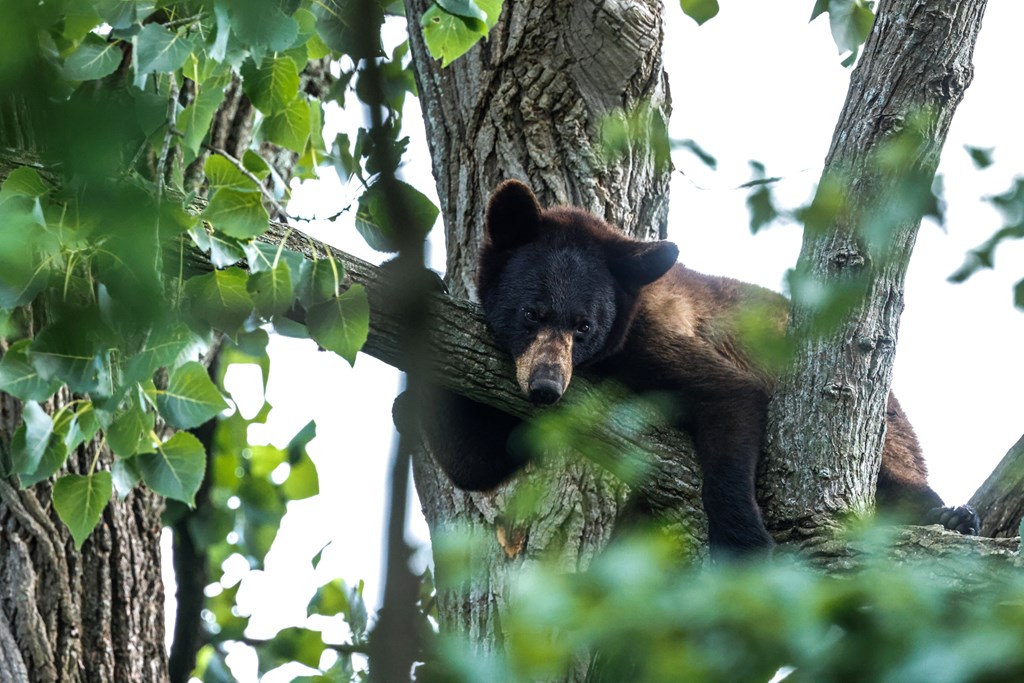 13. Bear Hollow Zoo, Athens
Located in Athens' Memorial Park, the free Bear Hollow Zoo is a great place to see Georgia's more elusive wildlife that you may have a hard time finding in nature. All of the animals here, including a black bear, red fox and bald eagle, are rescued Georgia natives that aren't able to be released into the wild due to physical or behavioral challenges.
Pro tip: Call ahead and try to find out what time they're feeding the animals. This is often when they're most active.
Nearest KOA:
Commerce / Athens KOA Journey
14. State Botanical Garden of Georgia, Athens
Although it's located at the University of Georgia, you don't need to be enrolled to enjoy the 313-acre State Botanical Garden of Georgia. Actually, garden is a bit of a misnomer. There are multiple gardens here including a heritage garden, a herb garden, an international garden, a flower garden and two shade gardens. There's also a children's garden with an edible landscape and hands-on garden plots.
Pro tip: Check out the live plants for sale in the gift shop. Some may be RV-friendly!
Nearest KOA:
Commerce / Athens KOA Journey 
---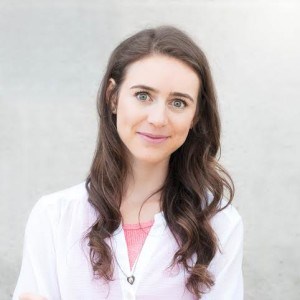 Katie Jackson is a writer and media specialist based in Montana's Big Sky Country. Living and working everywhere from New York to Nicaragua, Katie is no stranger to adventure. When she's not traveling the world (or writing about it!) she's busy chasing after a Leonberger named Zeus. Follow Katie's travels on Instagram @katietalkstravel.