11 Summer Camping Tips for New Campers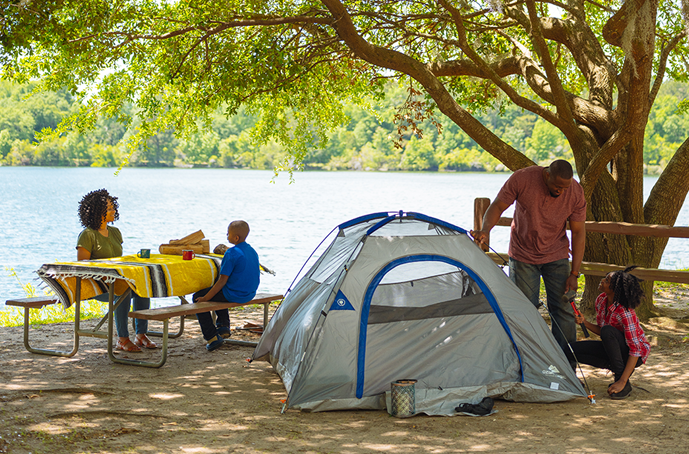 Summer is the high season for camping, and campgrounds fill up fast. Booking campsites early is advised, but if you're a little late to the game, there are still campsites out there to be had if you're flexible with timing, location or camping type. Besides, there are advantages to traveling on weekdays, fewer people at the pool!
1. Be Flexible With Campground Location
If you have firm dates for your camping trip, be flexible when choosing campground location and campsite type.
While some weekends might have lots of availability, others might make things a bit trickier. On the KOA homepage, enter the destination you want to camp near in the "Where Do You Want to Go?" search field along with your trip dates. A list of KOAs around your destination with your dates available will populate along with site type. At a glance, you'll be able to see which campground has RV, lodging and tent sites available on your dates and how close they are to where you want to be.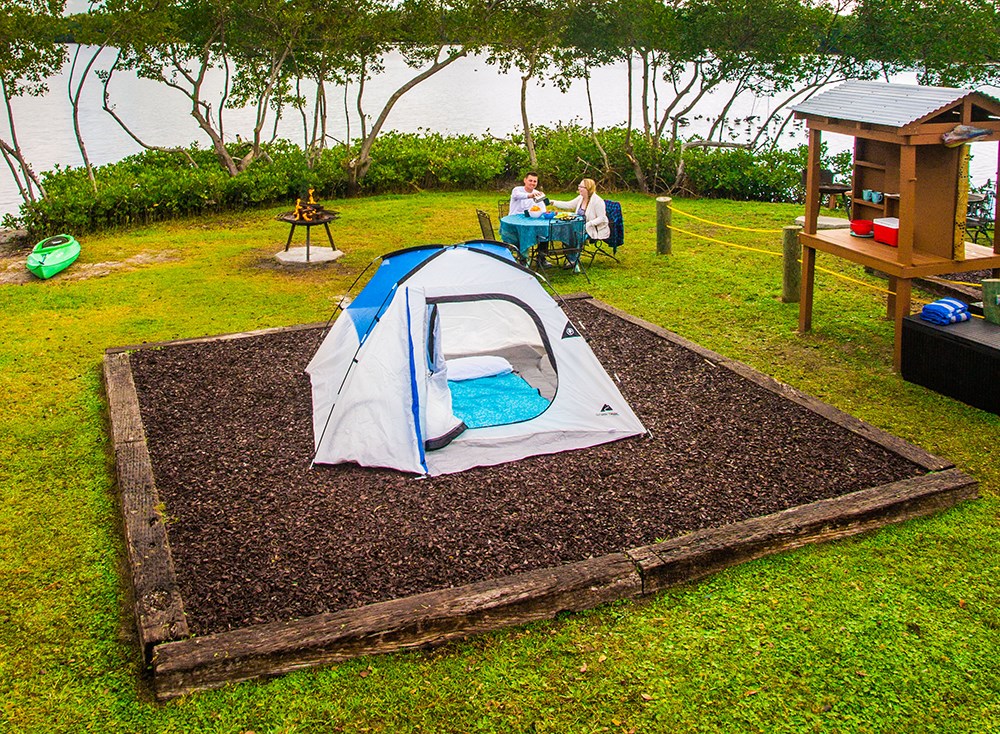 2. Be Flexible With Trip Dates
If you're set on staying at a certain KOA location, you may need to be flexible with what days you camp. Search for your preferred KOA location and enter the dates you'd like to stay. If the search results show the campsite type you want to book is not available for those dates, click on the yellow "View Available Dates" tab to find out when you can book at that location. While most campgrounds have sites available most of the time, weekends and holidays can make it a bit trickier – especially if you're not able to plan ahead and book in advance.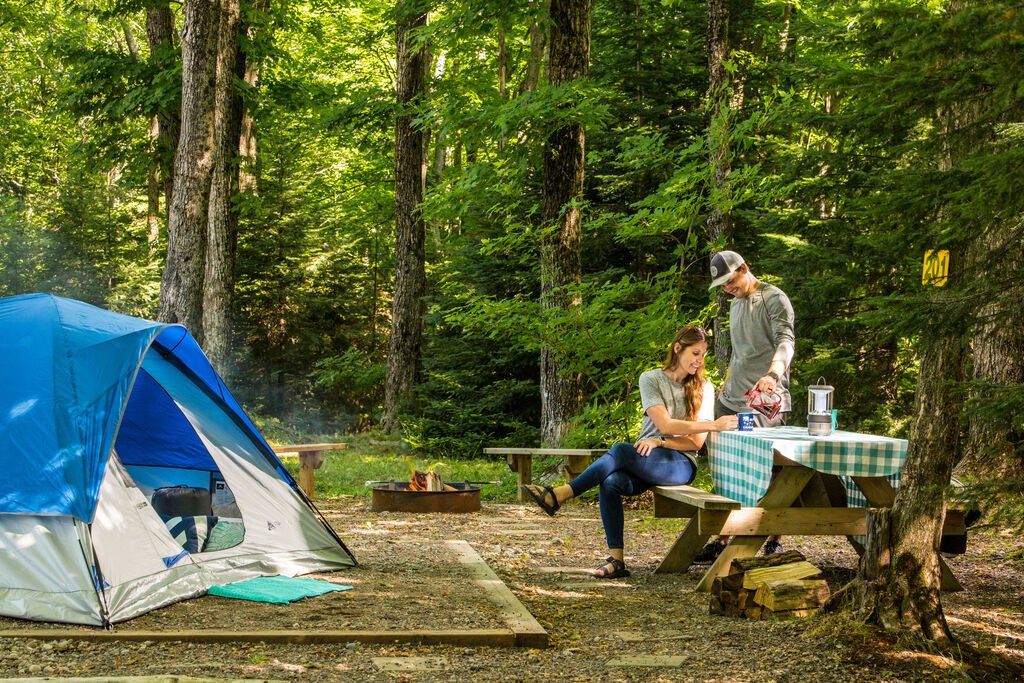 3. Use KOA's Trip Planner to Find Campgrounds on Your Driving Route
Planning a long trip but aren't sure which KOA campgrounds are along the way? Enter your starting and endpoints in the KOA Trip Planner to discover which KOA sites are near your route. You can also use the resulting map as a suggested driving route to make your road trip planning a breeze.
4. Rent or Borrow Gear For Your Trip
If you don't own camping basics like a tent and sleeping bags or specialized gear for outdoor sports, try renting or borrowing what you need. Sporting goods stores and online outdoor gear rental services can help you get outfitted with everything you need for camping fun. Or you can borrow gear from friends and family, allowing you to give camping a try without having to buy everything.
5. Make Your Trip Easy by Booking a KOA Cabin
Cut out the need to pack a tent entirely by staying in a KOA cabin. Camping Cabins provide solid shelter, beds, privacy and electricity. Many KOAs even have Dexlue Cabins with even more amenities, like kitchenettes and full bathrooms, allowing you to bring even less gear.
6. Rent an RV to Give RVing a Try
Want to try RVing but don't own an RV or camper van? Find vehicles near you that you can rent on Outdoorsy and pick up locally. Find new, classic and just plain interesting options for your upcoming trip.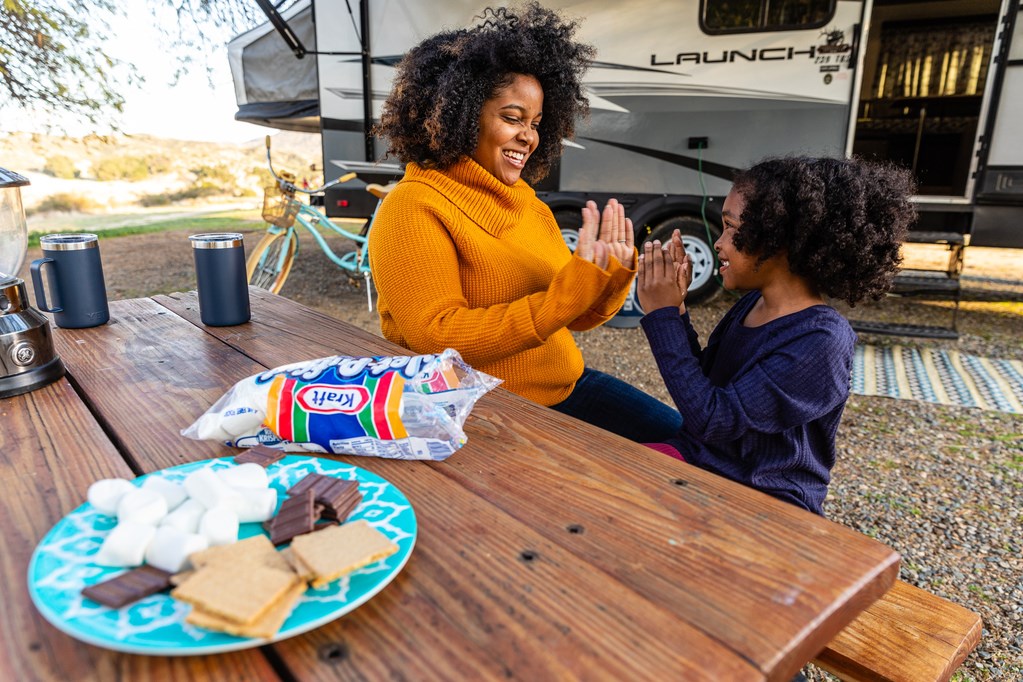 7. Cook Quintessential Camping Meals
Figuring out what to eat and where is a big part of the camping experience. Ease into campsite cooking by cooking the highlights: hamburgers, hot dogs, and s'mores. Breakfast can be pretty easy, too, if you stick with cereal and milk.
8. Eat at the Campground Snack Bar
Find out if your KOA location has a restaurant, snack bar, pancake hut or BBQ night by using the "snack bar" filter on the KOA location search results. A casual hot meal made to order will give you the vacation feels, and don't forget to cool off with an ice cream cone!
9. Go Into Town for a Meal or Two
And there's always eating locally at a restaurant if your campground is close enough to town for grabbing a bite to eat. Try the local cuisine and make a total escape from food planning and clean up.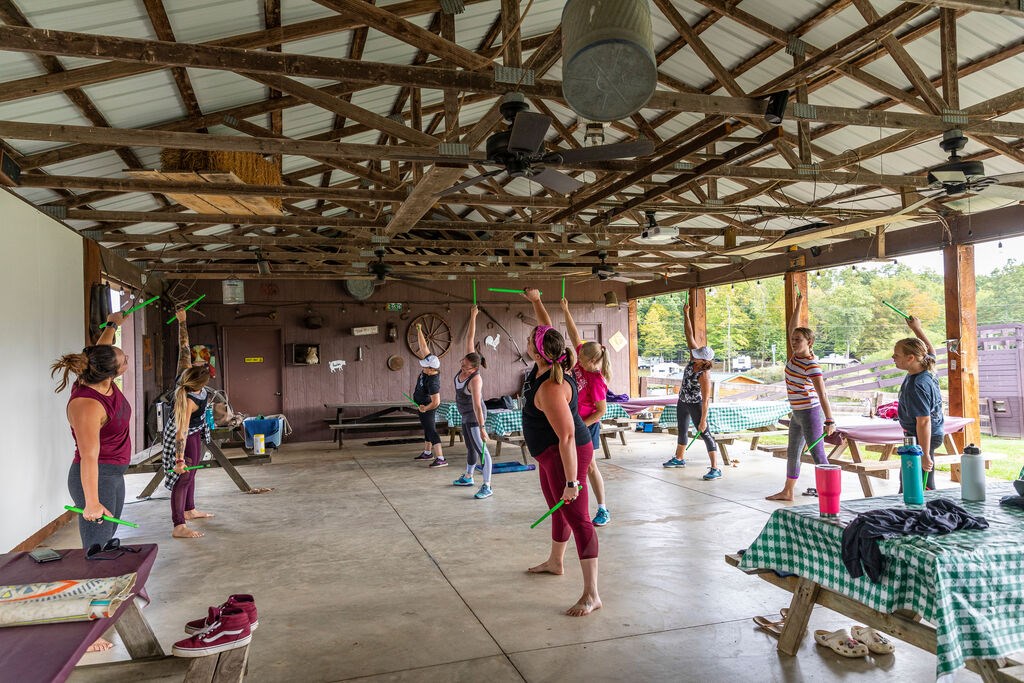 10. Take Advantage of Onsite Activities
During the summer, many KOA locations run planned activities campers of all ages can participate in, along with year-round activities like cornhole and horseshoes. Many locations also have bikes available to peddle around the campground and swimming pools for a refreshing way to cool off.
11.Stay Safe in the Summer Heat
Be sure to take it easy when things heat up in the summer. Find shade under trees, pavilion shelters, and RV awnings. For more warm-weather tips, read our blog post "Tips for Staying Cool on Summer Camping Trips." Stay safe and happy camping!
---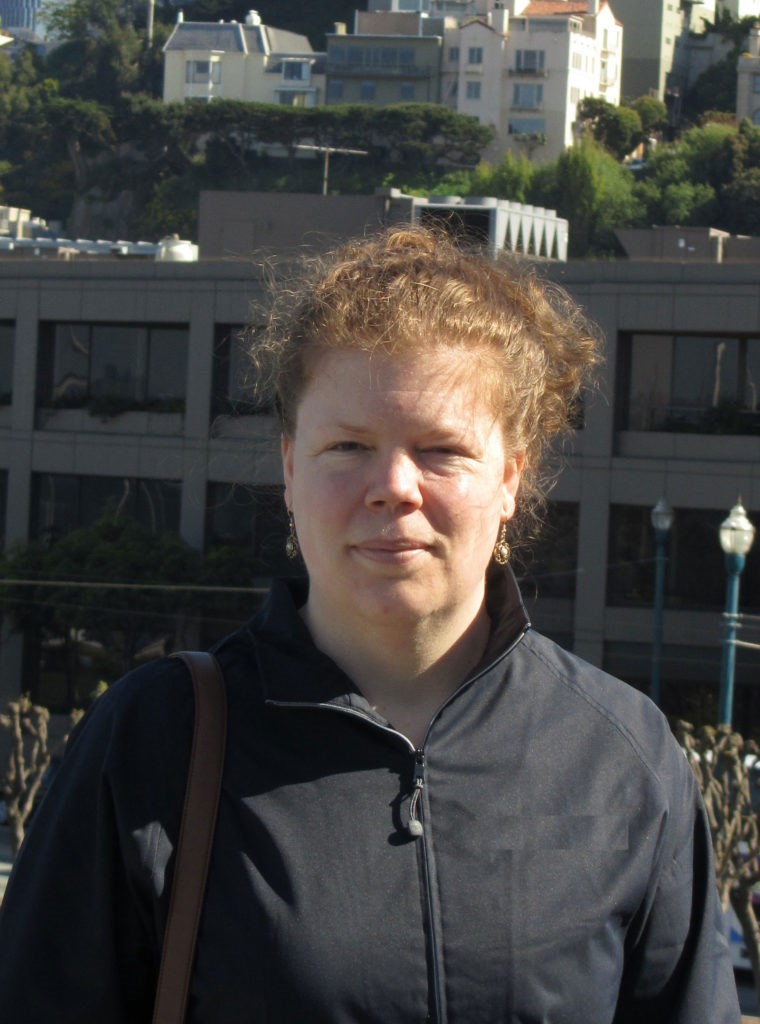 Eva Barrows is an accomplished San Francisco Peninsula freelance writer and editor. She writes for regional magazines like PUNCH and Edible Silicon Valley and is editor-in-chief of Live&ThriveCA magazine. She founded the online literary journal Imitation Fruit in 2007 and has enjoyed promoting fellow writers and artists ever since. Read more of her travel writing at www.evabarrows.com.
---