When driving across the country, you could keep it healthy with energy-fueling granola bars… or even better, you could make frequent pit stops for cookies! Like a cookie dotted with chocolate chips, the U.S. is loaded with unique, road trip-worthy bakeries with a particular penchant for one of the most beloved snacks. From classic renditions of Americana staples (looking at you, chocolate chip) to whimsical novelties, here are 11 road trip worthy cookie shops to visit when that sweet tooth starts calling.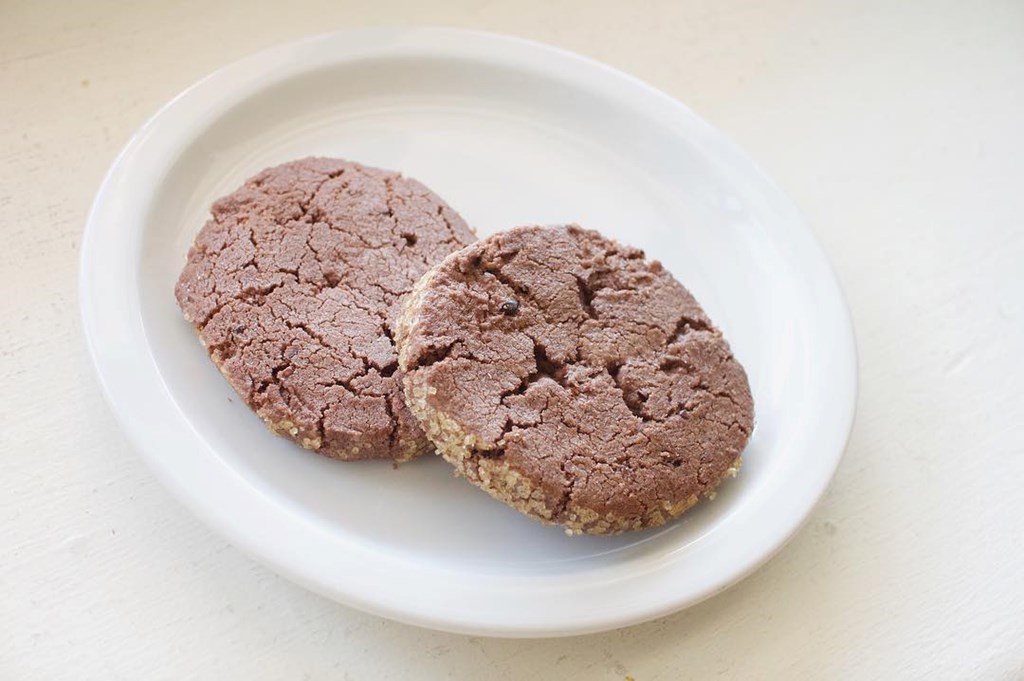 1. Dolina Bakery & Cafe, Santa Fe
In the sunny mountains of northern New Mexico, Santa Fe has a rich culinary history with distinct flavors like blue corn, green chilies, and the omnipresent breakfast burrito. But there's one unique bake shop a bit off the touristy beaten path that's well worth your while. Dolina is a bright and inviting cafe that's earned renown for its Slovakian brunch dishes, hearty stews, and most notably, it's gorgeous pastries. Along with coffee cakes, pies, and croissants, cookies are some of the most popular, especially the fudgey chocolate chip-walnut cookies and the buttery Polish tea cookies, which come dolloped with apricot or raspberry jam atop a shortbread-like crust.
Nearby KOAs:
Santa Fe KOA Journey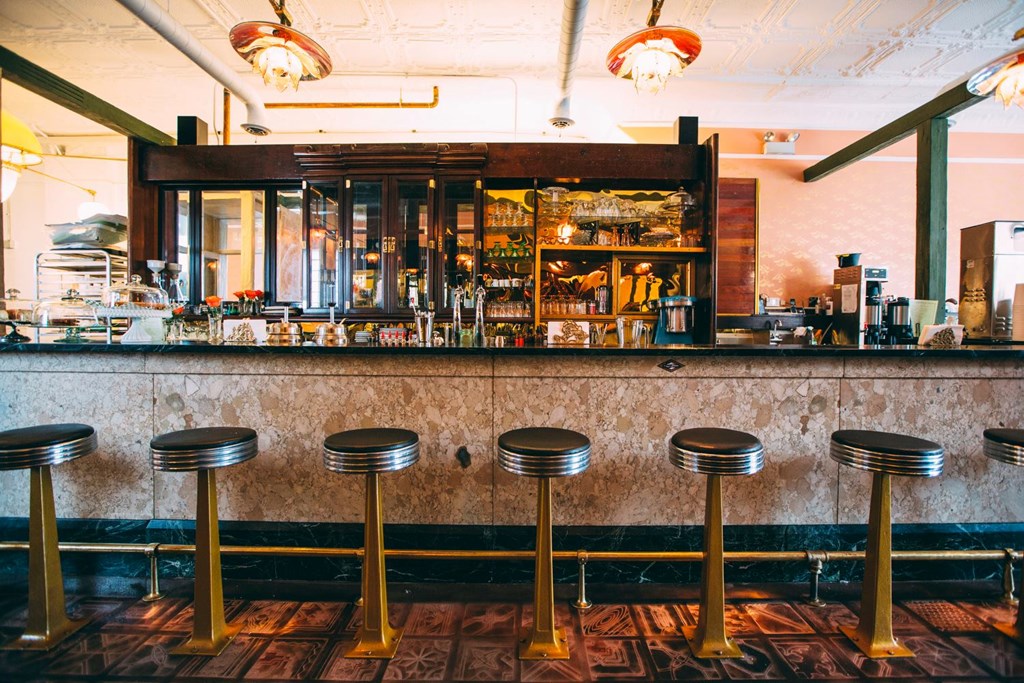 2. Spinning J, Chicago
The fact that this vintage-looking corner bakery in Chicago's Humboldt Park neighborhood can elevate something so simple and humble as a peanut butter cookie to a life-changing level is a testament to the talent in the kitchen. The pies, floats, and fluffy English muffin breakfast sandwiches are all incredible here, but the cookies, especially the peanut butter cookie, are the sleeper hits on the menu. There's something so masterfully balanced, both in sweet 'n' salty flavor, and in its crumbly, dense texture, that makes this arguably the most perfect peanut butter cookie.
Nearby KOAs:
Chicago Northwest KOA Holiday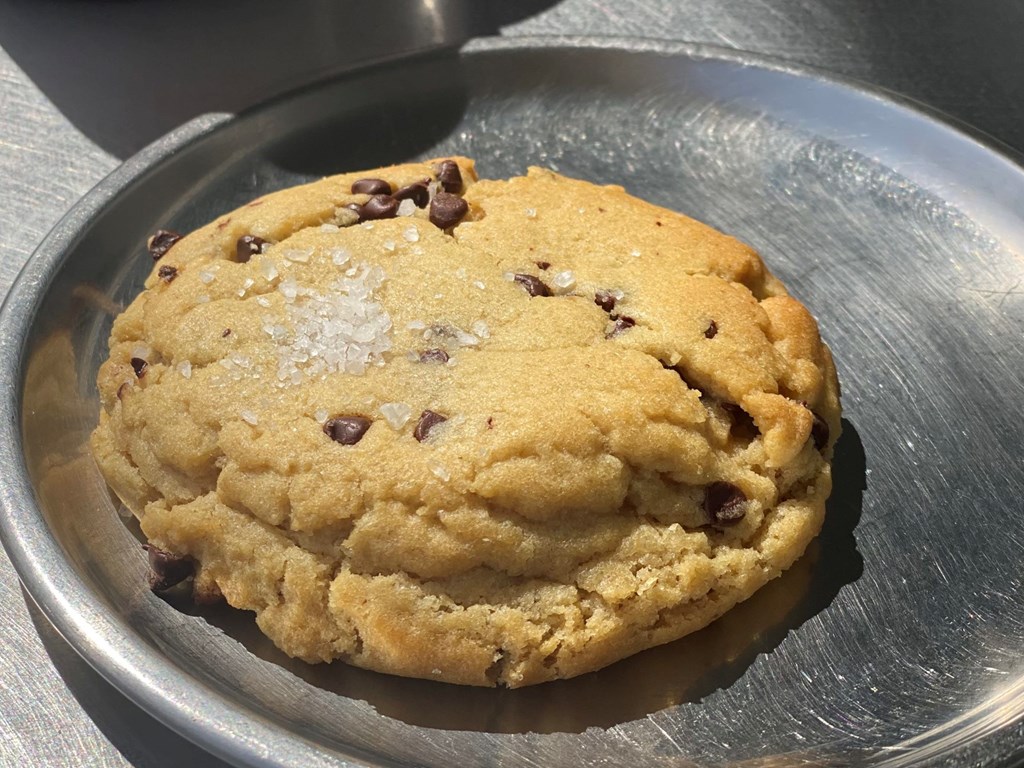 3. Elemental Coffee, Oklahoma City
Come for the excellent coffee and stay for the dizzying array of delicious cookies — and other vegan-friendly pastries — at this Oklahoma City essential. When Elemental Coffee opened, it was a game-changer for the city's burgeoning craft coffee scene, but it quickly caught steam for its sweets as well, like the habit-forming salted chocolate chip cookies, crackly on the outside and doughy on the inside, or other novelties like vanilla cookies with sarsaparilla icing, or fragrant orange-clove cookies.
Nearby KOAs:
Oklahoma City East KOA Holiday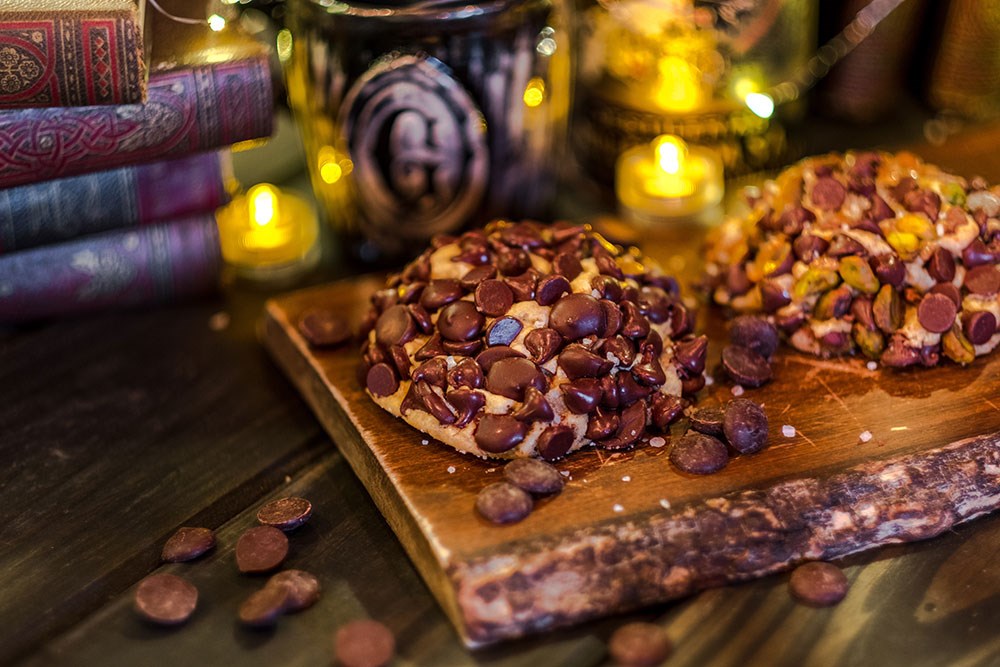 4. Gideon's Bakehouse, Orlando
What started as a pint-sized pastry counter in Orlando's East End Market has exploded in popularity, to the point that Gideon's Bakehouse opened a location in Disney Springs, and the lines for cookies are as long as those for Splash Mountain. The sheer size of these things is stunning, as each decadent cookie clocks in at about half a pound, with seemingly ever last centimeter dotted with chocolate chips, walnuts, macadamia nuts, coffee cake streusel, or any number of other toppings. If you're going to splurge on snacks in Disney World, this is the place to do it.
Nearby KOAs:
Orlando / Kissimmee KOA Holiday
Orlando NW / Orange Blossom KOA Journey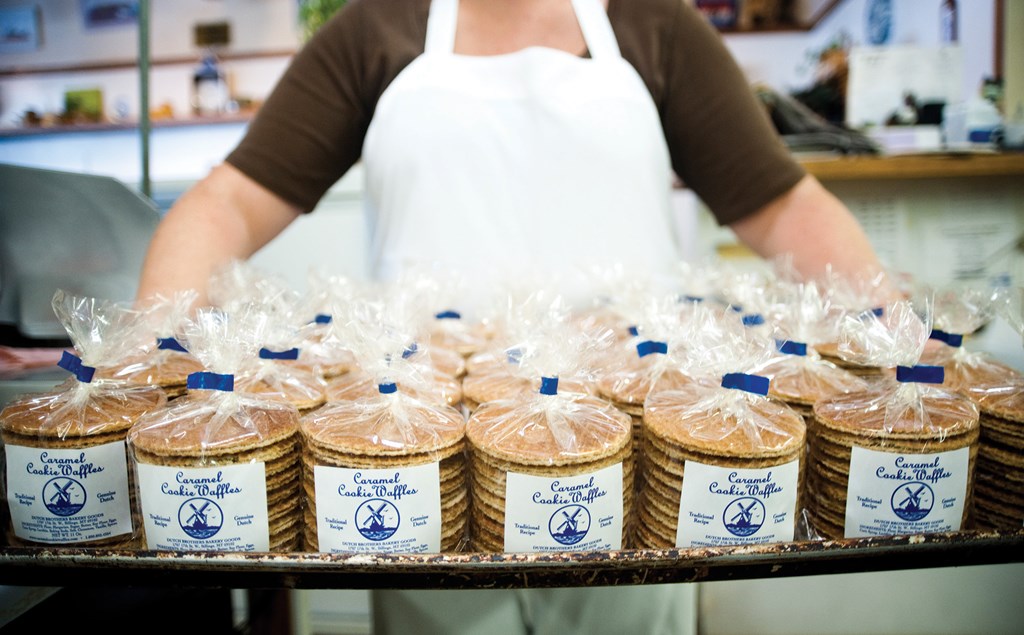 5. Caramel Cookie Waffles, Billings
If you haven't tried a stroopwafel, you'll definitely want to make a stop at this one-of-a-kind bakery in Montana. Specializing in Dutch stroopwafles, a thin waffled cookie sandwiched with caramel, you won't find these cookies made just anywhere. This bakery has been churning out stroopwafels and other sweets from the Netherlands  in the heart of Montana since 1981. While the stroopwafels might be the main draw, you'll also want to try their ginger cookies, snickerdoodles and Grandma Cora's oatmeal haystacks. Did we mention you'll get to stay at the first KOA at this stop? Definitely worth a detour!
Nearby KOAs:
Billings KOA Holiday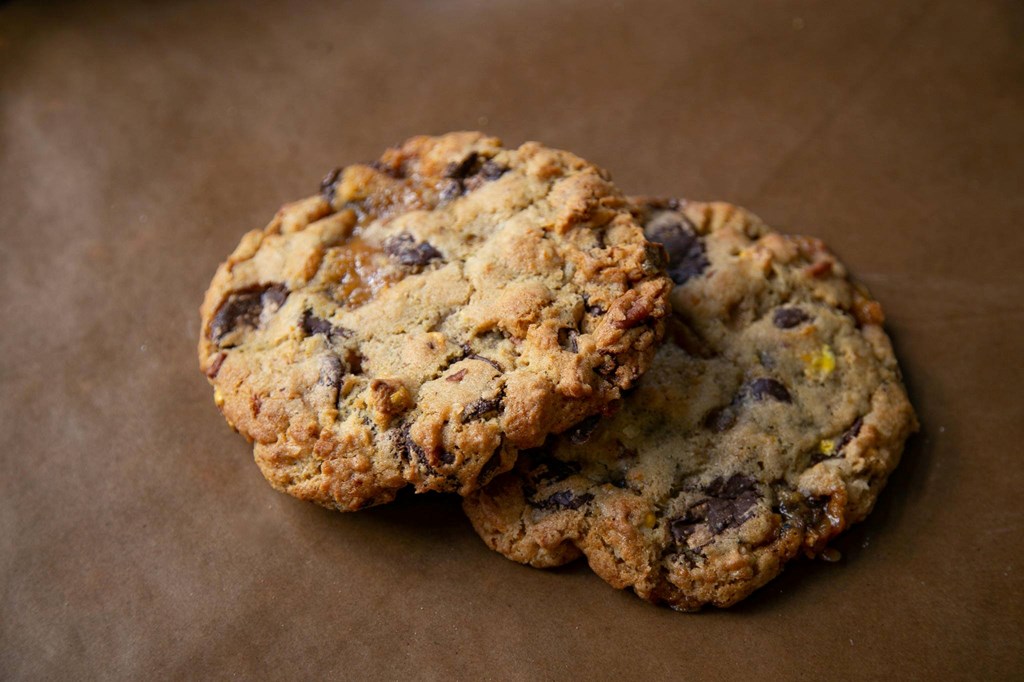 6. Larder, San Antonio
A slight departure from your typical cookie shop, Larder is a boutique market nestled inside the lustrous Hotel Emma in the Pearl district. Some people come here for wine, cheese, and cured meats to stock up on picnic provisions, but you'd be remiss not to add a couple of their can't-miss cookies. Flavors rotate regularly, from Mexican chocolate to the extra crunchy "Everything Cookie," but the chocolate chip cookies are a marvel of simplicity, with ooey-gooey chocolate morsels mingling with notes of brown sugar in a thick, chewy cookie.
Nearby KOAs:
San Antonio / Alamo KOA Holiday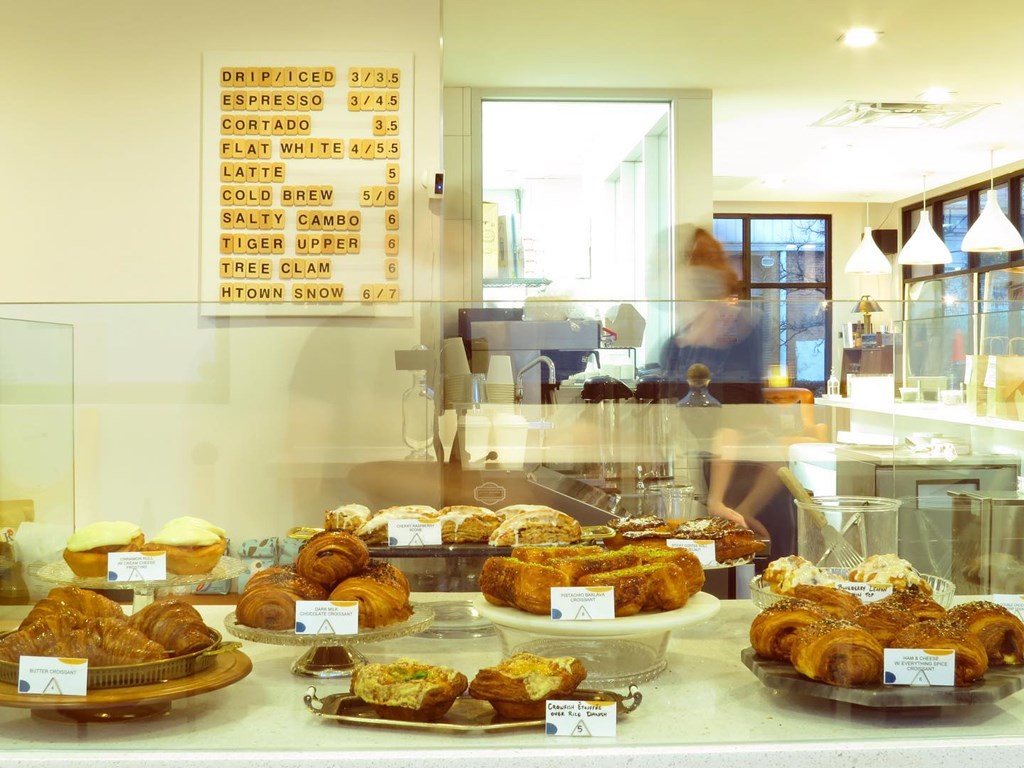 7. Koffeteria, Houston
The pastry cases at this vibrant bakery in Houston's EaDo neighborhood are the closest thing to Willy Wonka whimsy you'll likely find in the U.S. Lauded pastry chef Vanarin Kuch is the mind behind the crafty confections, which bounce between sweet and savory with things like pistachio baklava croissants, blueberry pie ice cream, beef pho kolaches, and even Hot Cheetos croissants bursting with molten nacho cheese. The chocolate chip cookie might sound comparatively subtle, but this thing stands on its own. Baked into deep-dish pans, these thick and chewy cookies get a double whammy of dark chocolate and caramelized white chocolate before finishing with a sprinkling of sea salt.
Nearby KOAs:
Lake Conroe / Houston North KOA Holiday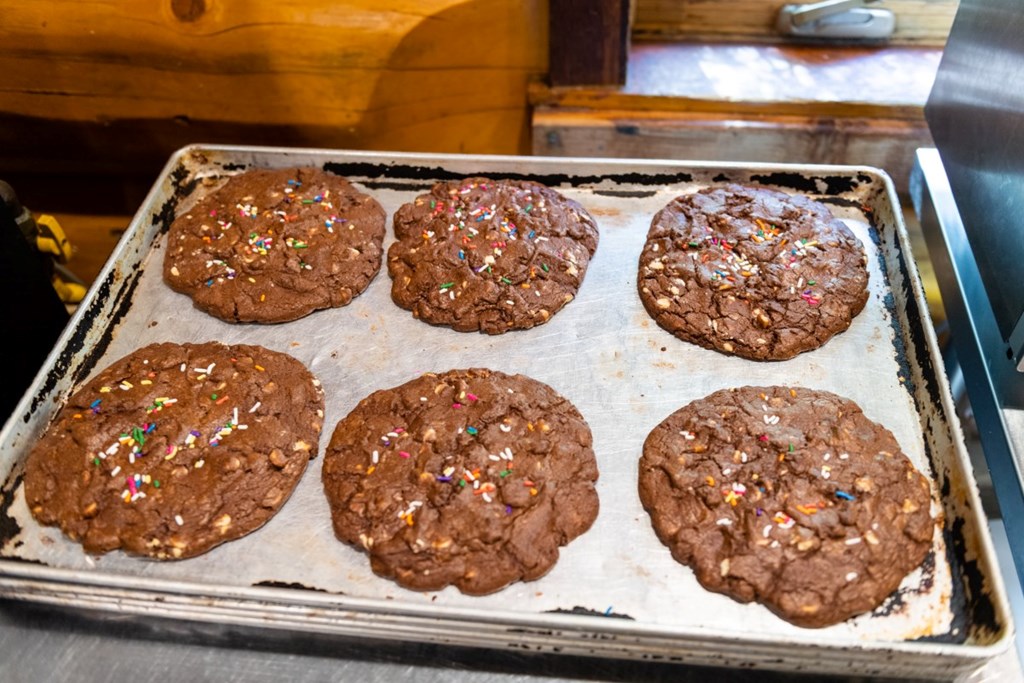 8. Mt. Lemmon Cookie Cabin, Tucson
Nestled atop Mount Lemmon, a tranquil, forested oasis overlooking Tucson, the adorable Mt. Lemmon Cookie Cabin is as much a destination as the hiking trails and ski slopes. It's a charmingly rustic cabin in the community of Summerhaven, where locals and travelers alike flock for plate-sized cookies in flavors like white chocolate-macadamia, peanut butter, oatmeal raisin, and even a brownie cookie, which is basically a giant fudgey brownie baked in the shape of a cookie. Don't miss the Rachel cookie, one of their more unique offerings studded with oats, coconut, and butterscotch for a delightful combo of toothsome textures and nutty caramel notes.
Nearby KOAs:
Tucson / Lazydays KOA Resort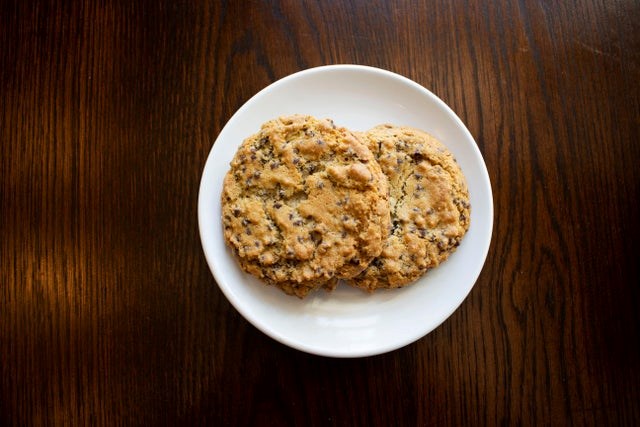 9. Antoinette Baking Co., Tulsa
The problem with visiting a chic, thoughtful bakery like Antoinette Baking Co. in Tulsa's Arts District is that everything looks so good it's practically painful to decide. Do you want a slice of peanut miso caramel cake? A beet spice cake bar with ginger cream cheese? Passion fruit chiffon pie? Pistachio shortbread bars with rose-white chocolate ganache? Truthfully, you'll want one of everything, but save space for a few cookies. Like their perfect snickerdoodles, redolent with cinnamon-sugar, or their chocolate chip cookies brightened up with orange zest, or their soft and fluffy rosemary-chocolate crinkle cookies dusted with powdered sugar. No matter what you pick, you can rest assured it'll taste as good as it sounds.
Nearby KOAs:
Tulsa NE / Will Rogers Downs KOA Journey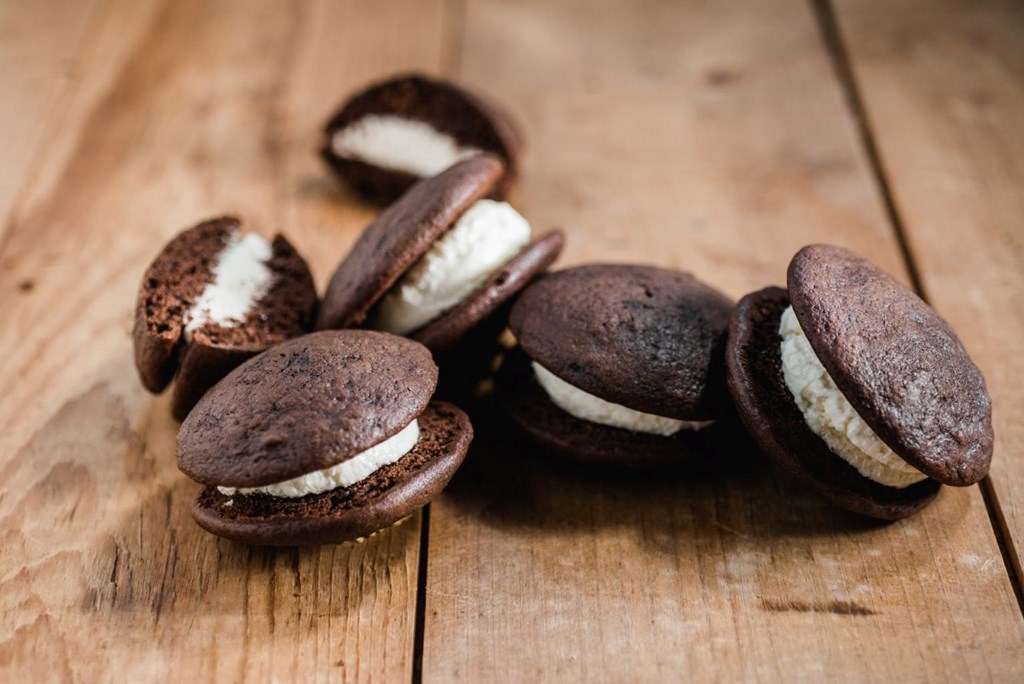 10. Two Fat Cats Bakery, Portland, ME
Everything this bucolic bakery serves is clearly made with love. And butter. And sugar. The cookies are phenomenal, from the lemon shortbread to the apricot-infused oatmeal cookies, but if we're gonna bend the cookie rules a bit, the whoopie pies here are the real stars. Depending on who you ask, whoopie pies qualify as either a type of cookie sandwich or a cake sandwich, but no matter what you categorize them as, they'll definitely satisfy a cookie craving. The classic whoopie pie here, two rich chocolate cakes sandwiched with a fluffy marshmallow buttercream, is a must, but be on the lookout for seasonal flavors, like a lemon-zucchini whoopie pie with blueberry filling in the summer, and a pumpkin whoopie pie with maple filling in the fall.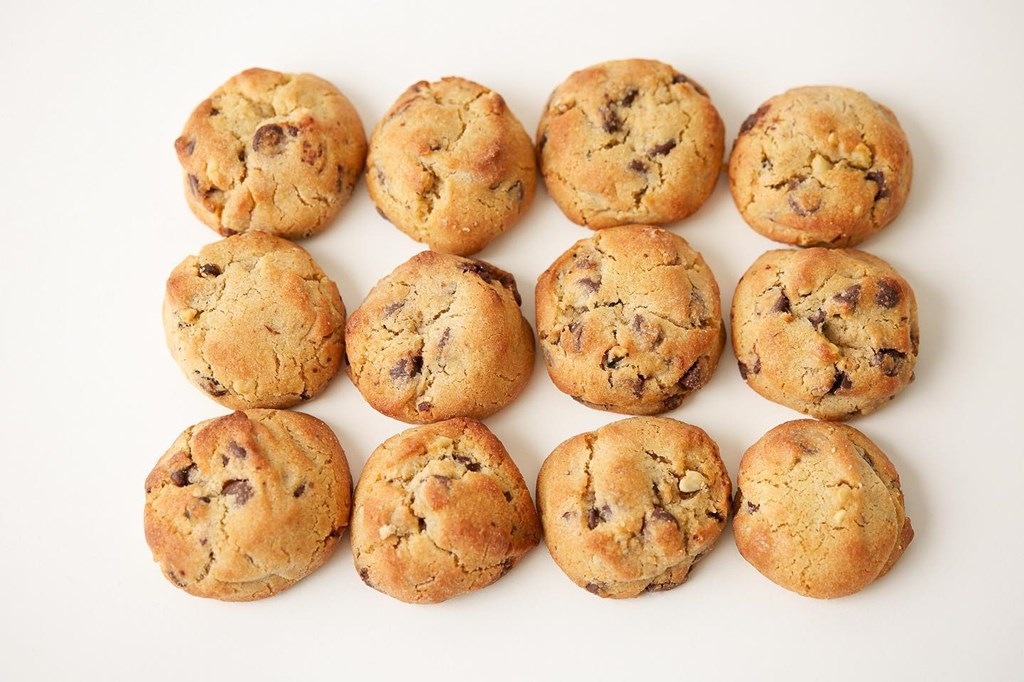 11. Persephone Bakery, Jackson Hole
This is another one of those bakeries where the array of original offerings, from frosted coconut-carrot quick bread to citrusy pistachio biscotti, makes it difficult to choose. But if it's cookies you're after, you've come to the right place. The original location for this elegant, stylish bakeshop is right in the heart of downtown Jackson Hole, and it beckons for wholesome breakfast bowls, lush salads, and of course, cookies galore. Staple flavors include double chocolate-walnut, chocolate-chip walnut, and oatmeal cranberry, while other options range from ginger molasses cookies to graham cracker cookies, for those looking for a little spice with their sugar.
Nearby KOAs:
Dubois / Wind River KOA Holiday
---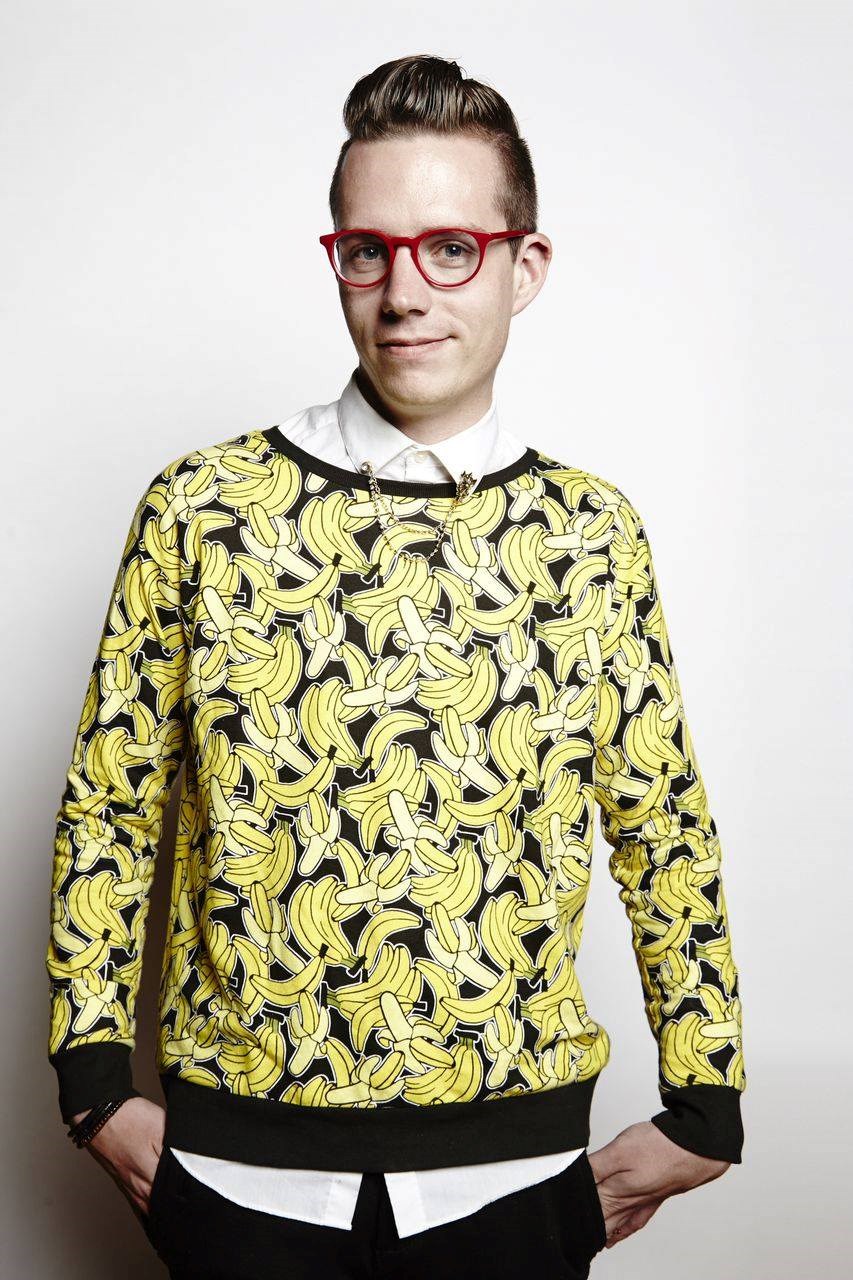 Born and raised in New Hampshire, Matt Kirouac grew up with a love for camping and the outdoors. Though he's lived in Chicago since 2006, he's always on the lookout for new adventures. He writes about travel and food for outlets like TripExpert, Money Inc, Upventur, DiningOut, Food Fanatics magazine, Plate Magazine and Zagat, and he currently serves as Chicago editor for What Should We Do?! He's the author of The Hunt Guides: Chicago (2016) and Unique Eats & Eateries of Chicago (2017).
---