Maybe you've camped since you were a kid when your parents would pack up the station wagon and drag you and your siblings across the country. Or perhaps you're retired and your RV is plastered with bumper stickers from all 59 National Parks. Whatever, the reason, it can be easy to feel like you've camped everywhere, especially in the age of social media. Even if you haven't stepped foot somewhere, you've probably seen it in your feed. That said, the U.S. is nearly 4 million square magical miles. Seeing it all would take lifetimes. On that note, here is a very short list of some of the best places to camp if you feel like you've already camped everywhere in this lifetime.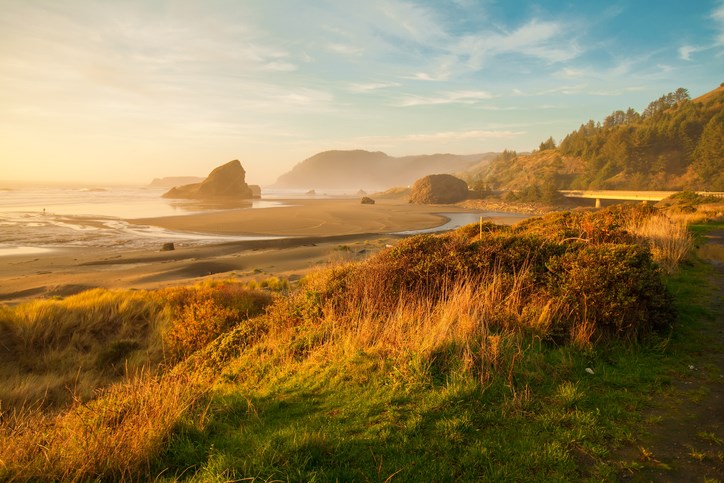 1. Oregon's Banana Belt
If you've love Northern California, you'll appreciate this picturesque stretch of Oregon's southern coastline. The "banana belt" nickname comes from the region's milder climate. According to the tourism board, it's not uncommon to have winter days in the 70s. While bananas aren't a major crop here, this part of the state does grow most of the lilies sold in the U.S. It's also home to towering redwoods, giant cliffs and impressive sand dunes. In fact, Sophie Anderson, founder of The Wanderful Me, calls this area one of the most scenic places she's ever camped. Anderson particularly recommends checking out the cute coastal town of Brookings. In the summer, it hosts one of the biggest kite festivals in the country.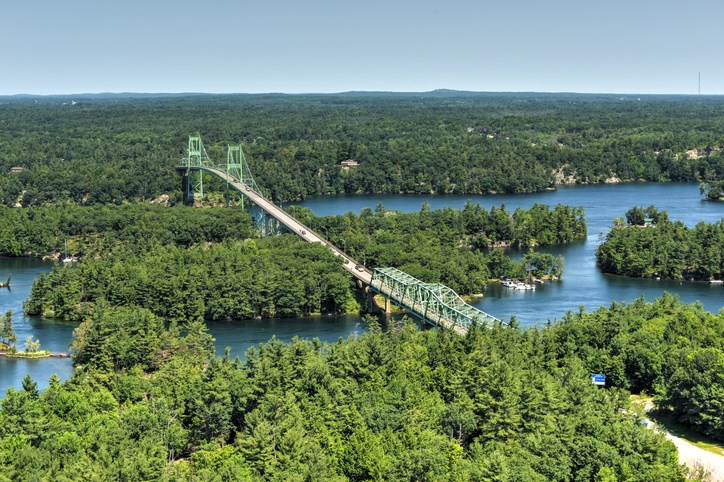 2. Thousand Islands, New York
Usually when people think Upstate New York they think Niagara Falls or the Adirondacks. But the northern part of the state is also home to nearly 2,000 islands set on the St. Lawrence River border between the U.S. and Ontario. A former playground for the rich, Thousand Islands is still home to private islands – some of which even boast castles. Other islands are public and can be visited by boat, kayak, canoe, SUP or pretty much any water vessel. Christina Pate, a travel blogger who lives in her fifth wheel, finds the region's small towns especially charming and recommends visiting the local wineries. Her favorite is Coyote Moon Vineyards.
KOAs Nearby
1000 Islands / Association Island KOA
1000 Islands / Ivy Lea KOA
1000 Islands / Kingston KOA Holiday
1000 Islands / Mallorytown KOA Holiday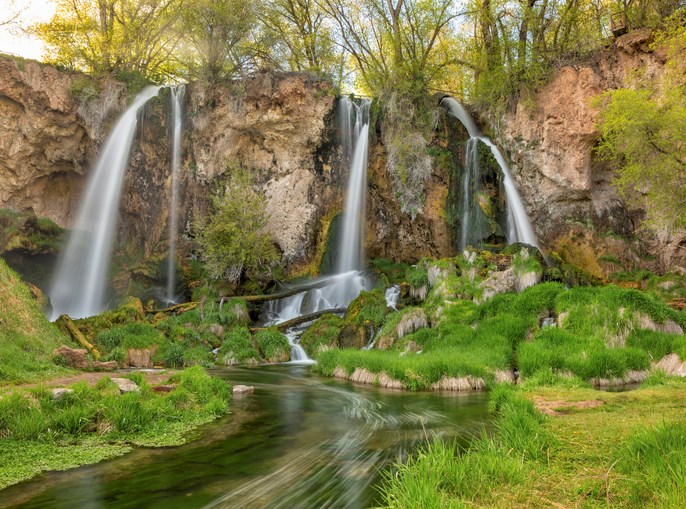 3. Silt, Colorado
Thanks to the Rocky Mountains and its central location, Colorado is one of the most visited states in the country. Still, most people have never heard of Silt. This tiny town (pop. 2,900) three hours west of Denver has some pretty big attractions. For starters, it's near Glenwood Caverns Adventure Park, the only mountain-top theme park in the country. It's also close to Colorado's most recent hot springs resort. Iron Mountain Hot Springs, which opened in 2015, has 16 soaking mineral pools along the banks of the Colorado River. Another must-see nearby is Rifle Falls State Park. It's popular with photographers and film crews who come to shoot the 80-foot-tall "triple waterfall." Finally, don't forget about Flat Tops Wilderness/White River National Forest. From Silt you can access these 235,000 acres – home to more than 100 lakes and ponds and 100 miles of fishable streams.
KOAs Nearby
Glenwood Springs West / Colorado River KOA Holiday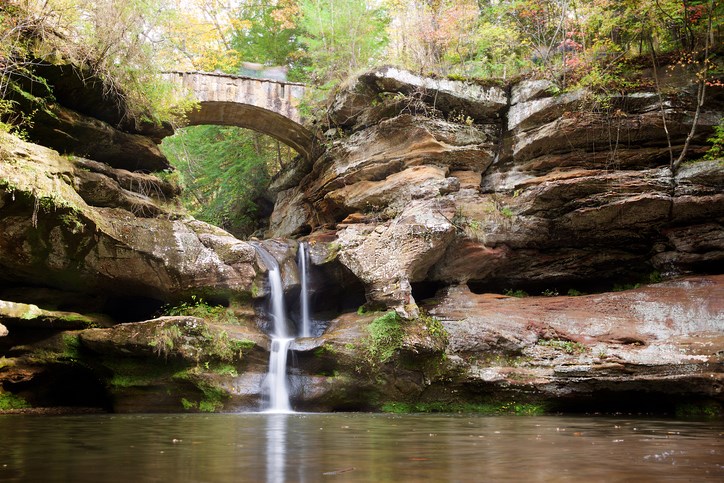 4. Hocking Hills, Ohio
Just an hour southeast of Columbus is Hocking Hills, one of Ohio's crown jewels. Hocking Hills is home to 9 state parks and nature preserves that are all scenic enough to be your next screensaver. There's the number one natural attraction, Old Man's Cave, which is where a hermit once made his home in a beautiful gorge. Then there's Cedar Falls which is particularly picture-worthy in the winter when the water freezes. And if hiking doesn't get your heart rate up enough, consider taking a ride on the ziplines at Hocking Hills Canopy Tours. You'll soar high over the Hocking River, cool caves and the forest canopy.
KOAs Nearby
Logan / Hocking Hills KOA Holiday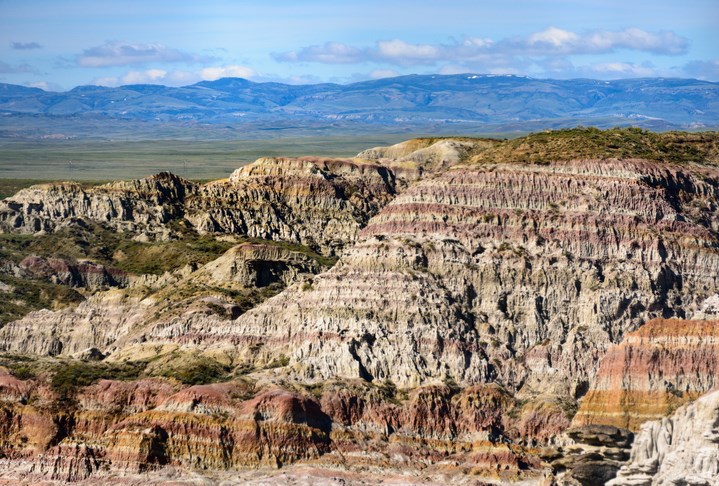 5. Casper, Wyoming
Everyone who has been to Wyoming has stopped in Jackson. But only the intrepid make a vacation out of a stop in Casper. Located in the heart of the Cowboy State, it's at the crossroads of many pioneer trails including the Pony Express, The Oregon Trail and the Mormon Trail. You can learn about their significance to our nation's history at the National Historic Trails Interpretive Center. Or take advantage of free admission at the Tate Geological Museum where you can see a collection of more than 6,000 fossils and mineral specimens. Casper is also home to the Nicolaysen Art Musem and Discovery Center where you can admire the work of every artist from Moran and Russell to Matisse and Picasso. Finally, Casper's backyard is comprised of the Laramie Mountains where pretty much any outdoor pursuit can be made.
KOAs Nearby
Casper KOA Journey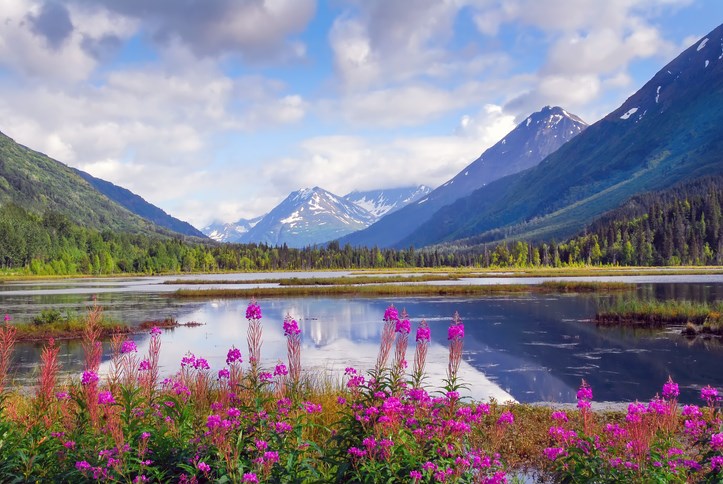 6. Chugach, Alaska
Pronounced "chew-gatch," Chugach State Park is one of the most under-stated destinations in the Land of the Midnight Sun. Most tourists head straight for Denali or Kenai Fjords National Parks. That said, Chugach is only a few minutes from downtown Anchorage and is the state's most accessible state park. At nearly 500,000 acres, it's also the country's 3rd-largest state park. It's open year-round and popular activities include hiking, kayaking, glacier-viewing, dog sledding, skiing and berry picking in the summer. In terms of what you can see, there's 9 distinct ecosystems, home to most of Alaska's famous wildlife, and there's more than 200 miles of coastline to explore.
KOAs Nearby
Valdez KOA Journey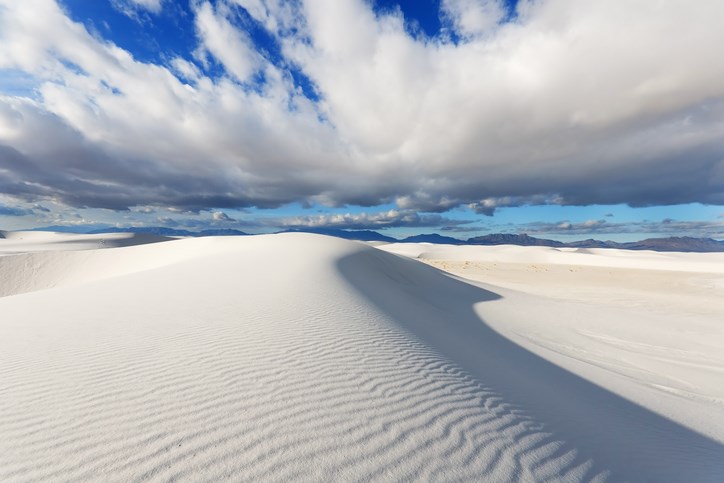 7. White Sands National Monument, New Mexico
Founder of The Thousand Miler, Melanie Radzicki McManus has more than 7,000 miles of hiking under her belt. She's also camped all over and will never forget how clear the night sky is at White Sands National Monument. "You can see stars and planets exceptionally well," says Radzicki McManus who says that sunsets are also out of this world. "They turn the white dunes into orange, yellow and even lavender." The sand is white gypsum and looks like what you'd expect to see on a Caribbean beach. While there's no bad time to visit (you can even sled down the dunes and ride ATVs if you have a permit), fall is especially beautiful when the cottonwood trees change color.
KOAs Nearby
Alamogordo / White Sands KOA Journey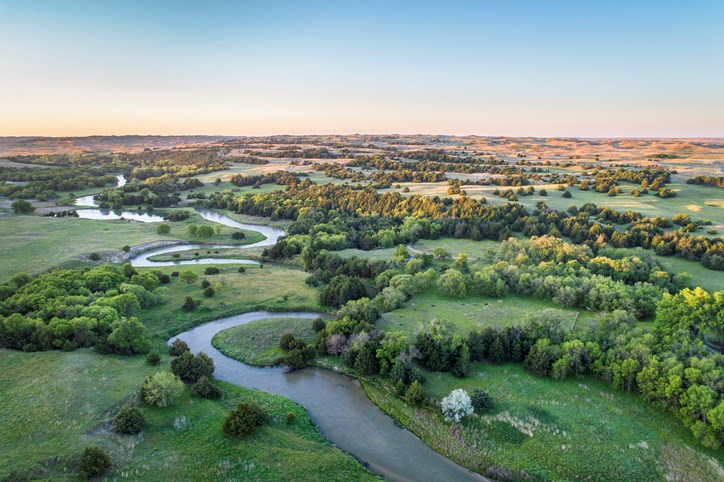 8. Nebraska
Nebraska has a reputation for being the last state on most peoples' bucket lists and the least visited in the U.S. But that hasn't stopped Visit Nebraska from poking fun at itself. In 2018, it ran a head-turning tourism campaign around the idea that "there's nothing to do here." The tourism board was able to do that because they knew in fact that there's plenty to do in the Cornhusker State. To begin with, it has more river miles than any other state. It's also home to Warren Buffett's beloved Omaha where the steaks can't be beat and the Henry Doorly Zoo and Aquarium is often touted as the world's biggest zoo. If that's not enough reason to visit, consider attending the US National Hot Air Balloon Championship competition held in August at the annual Old West Balloon Fest.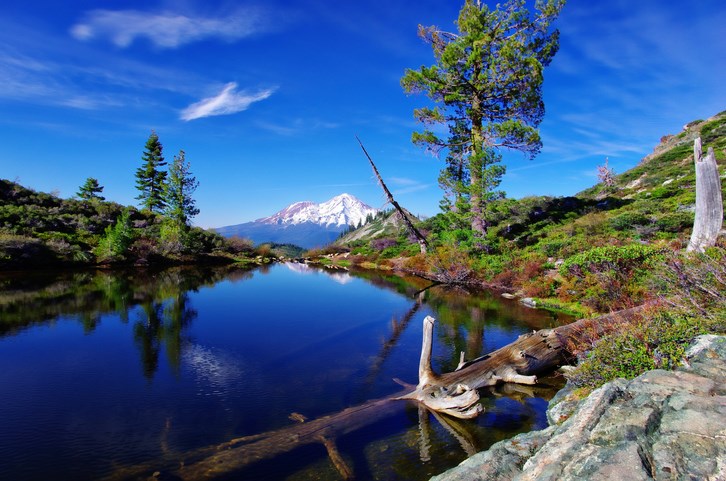 9. Siskiyou County, California
Often overshadowed by Tahoe and Yosemite, Siskiyou County isn't a place most people are familiar with. Still, chances are you've heard of its biggest bragging right. At 14,179 ft., Mount Shasta is the 5th tallest peak in California and one of the most photographed. It's here where you can find world class skiing without insane crowds and in the summer, beautiful stretches of the Pacific Crest Trail just ripe for the hiking. The county is also home to six designated "wild and scenic" rivers. In other words, expect to find lots of private fishing spots and plenty of waterfalls to post on Instagram.
KOAs Nearby
Mount Shasta City KOA Holiday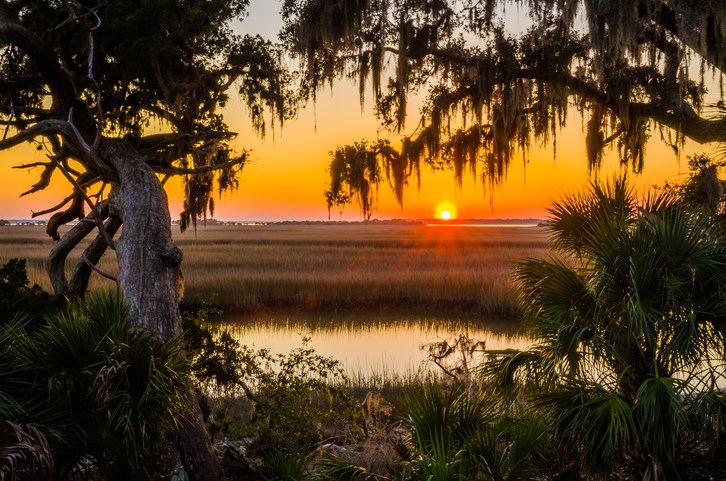 10. Cumberland Island, Georgia
Kendrick Dillard admits that he hasn't been everywhere in the U.S. (yet), but he has been to 41 states. In his well-traveled opinion, one of the most wild and worthwhile places he's visited is Cumberland Island. "There are majestic ruins of old money homes and wild horses roaming free," says Dillard who points out that the island is only accessible by ferry. This is a far cry from Georgia's more popular and populated Tybee Island. Only about 50 people live on Cumberland Island, so you definitely feel like you're seeing something most people never will. While it's possible to tent camp on the island, a more convenient option might be staying at the KOA just down the road from the ferry launch. While there are no paved roads here, you can bring bikes or even rent them on the island.
KOAs Nearby
Jackonsville North / St. Marys KOA Holiday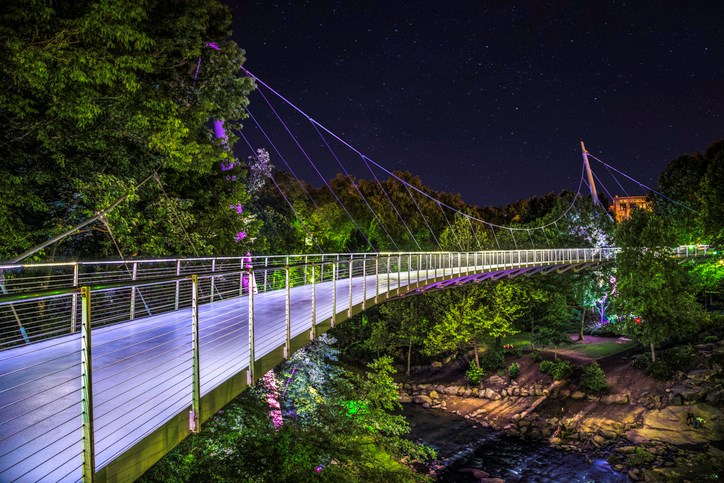 11. Greenville, South Carolina
"I've never fallen in love with a place as quickly as I did with Greenville," begins a 2018 Washington Post article about this Southern city that has just as much charm as Charleston or Savannah. Located less than an hour from the beautiful Blue Ridge Mountains and built on the principles of southern hospitality, Greenville can feel like a friendly mountain town. But with its award-winning culinary offerings (including one of America's best ice cream shops), myriad of boutiques and an impressive arts and culture scene (think a local theatre bringing in Broadway productions) it's plenty cosmopolitan. The only danger of camping near Greenville is that you may never want to leave, especially after you see how much the locals love their downtown waterfall-front playground, Falls Park on the Reedy.
KOAs Nearby
Travelers Rest / N Greenville KOA Holiday
---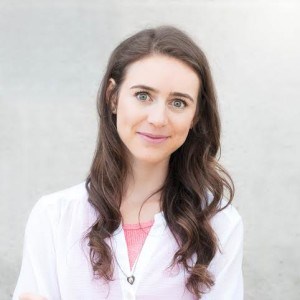 Katie Jackson is a writer and media specialist based in Montana's Big Sky Country. Living and working everywhere from New York to Nicaragua, Katie is no stranger to adventure. When she's not traveling the world (or writing about it!) she's busy chasing after a Leonberger named Zeus. Follow Katie's travels on Instagram @katietalkstravel.

---