There's a short list of iconic American attractions that we've all heard about since childhood and want to see at least once in a lifetime. When you do, none of the hype you've heard quite captures the amazing experience of being there. From big city lights to bison-filled plains, these destinations are as diverse as the 50 states. Some are man-made, some are natural wonders. But they all have two things in common. They make for unforgettable vacation memories and have KOA campgrounds nearby to relax and recharge after your day of sightseeing.
Add these epic attractions to your vacation bucket list.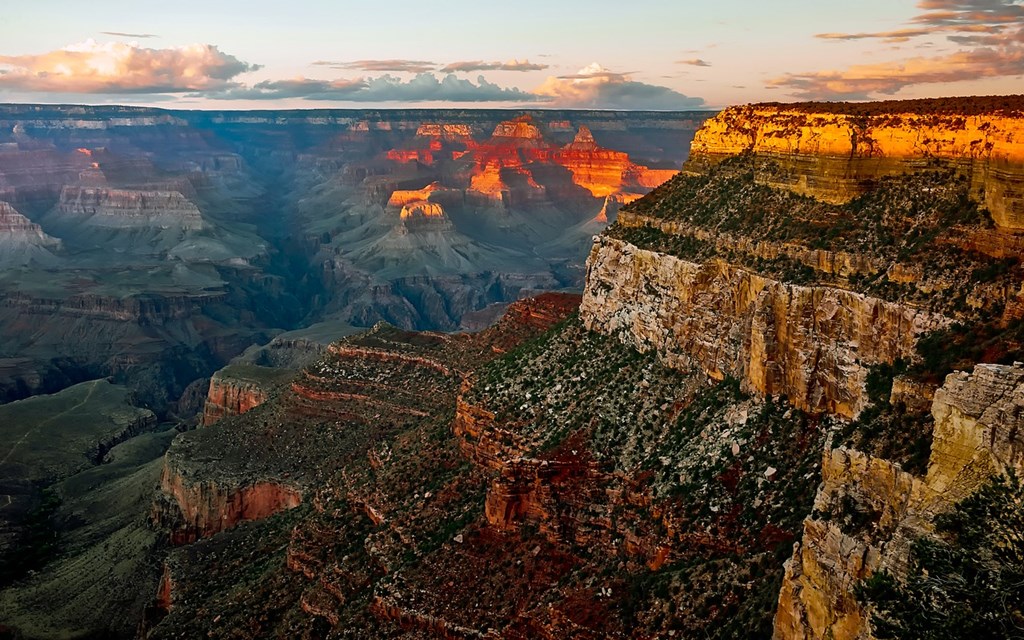 1. Grand Canyon
So vast that every overlook and trail gives you a fresh perspective, the Grand Canyon is a reminder of the powerful forces of nature and a study in ancient civilizations as far back as 10,000 years ago. The lower-elevation South Rim stays open all year, while the 8,000-foot high North Rim is only open in late spring, summer, and early fall.
KOAs Nearby:
Flagstaff KOA
Williams / Exit 167 / Circle Pines KOA Holiday
Grand Canyon / Williams KOA Journey
Seligman / Route 66 KOA Journey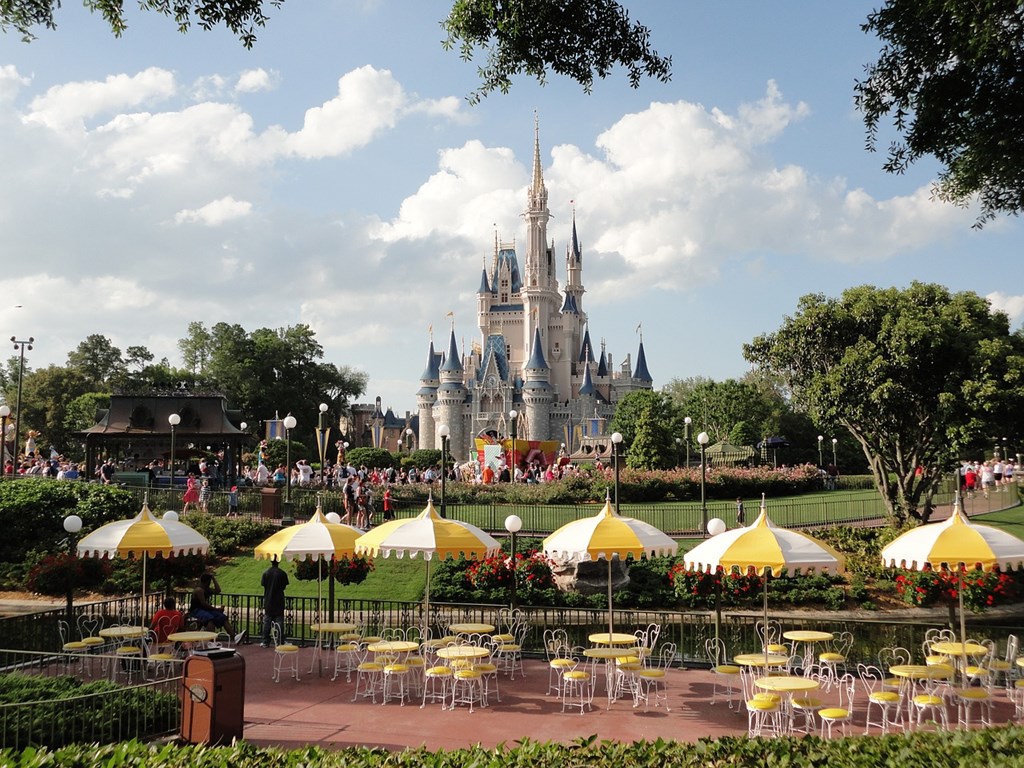 2. Walt Disney World
Block out a few days for the ultimate amusement park adventure. Disney World has four theme parks and two water parks for sunup to sundown excitement for all ages. Shows and attractions change all the time, so every visit offers something new.
KOAs Nearby:
Orlando / Kissimmee KOA Holiday
Orlando / Southwest KOA Holiday
Orlando SE / Whippoorwill KOA Holiday
Orlando NW / Orange Blossom KOA
3. Ellis Island & the Statue of Liberty
No other place in America shows America's immigrant history better than Ellis Island and the Statue of Liberty in New York Harbor. Ride the ferry to the National Museum of Immigration to learn about the 12 million people who entered the country here, and make advance reservations to climb all the way to Lady Liberty's crown for one of the best views in the Big Apple.
KOAs Nearby:
New York City North / Newburgh KOA Holiday
Deerpark / New York City NW KOA Holiday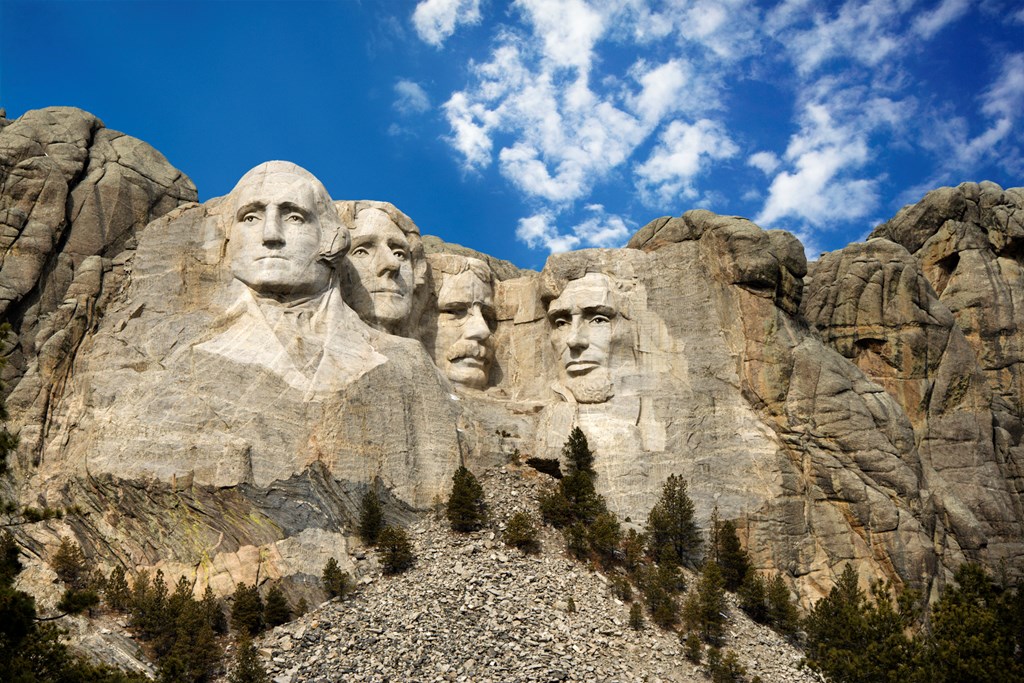 4. Mount Rushmore
Walking below Mount Rushmore on the Presidential Trail, you sense the enormity of the imposing stone carvings commemorating four of our nation's most famous presidents. Visit as morning light is hitting the etched faces, then tour the visitor center to learn about the monument's sculptor and how he chose the presidents to memorialize.
KOAs Nearby:
Mount Rushmore KOA Resort at Palmer Gulch
Custer/ Mount Rushmore / Black Hills KOA Holiday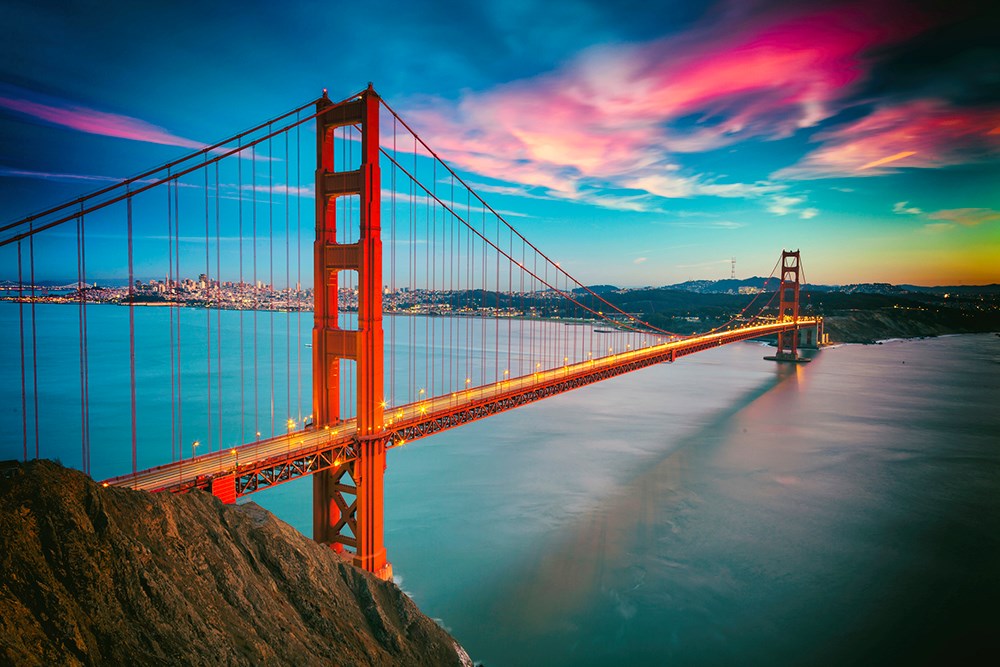 5. Golden Gate Bridge
The red suspension bridge, often partially obscured by fog, is synonymous with San Francisco and West Coast chic. Stop at the Golden Gate Bridge welcome center to learn how the 1.7-mile span was built, then walk or bike over the channel that connects San Francisco Bay to the Pacific Ocean.
KOAs Nearby:
San Francisco North / Petaluma KOA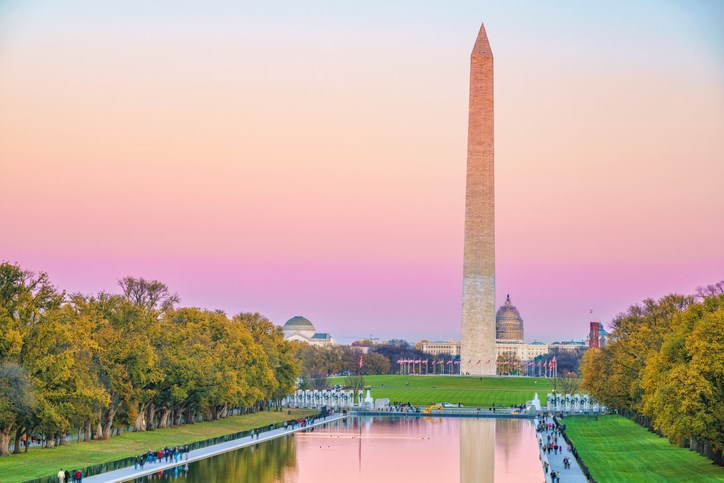 6. The National Mall
The collection of memorials, gardens, historic homes, parks, circles, and fountains in our nation's capital is a moving tribute to America's veterans and civic leaders. Stroll the National Mall and Memorial Parks to the somber Vietnam Veterans and World War II Memorials, then circle the Tidal Basin to the regal Jefferson Memorial. Visit the Lincoln Memorial and Ford's Theater to learn about the life land death of Abraham Lincoln, then travel down Pennsylvania Avenue all the way to the U.S. Capital.
KOAs Nearby:
Washington DC / Capitol KOA Holiday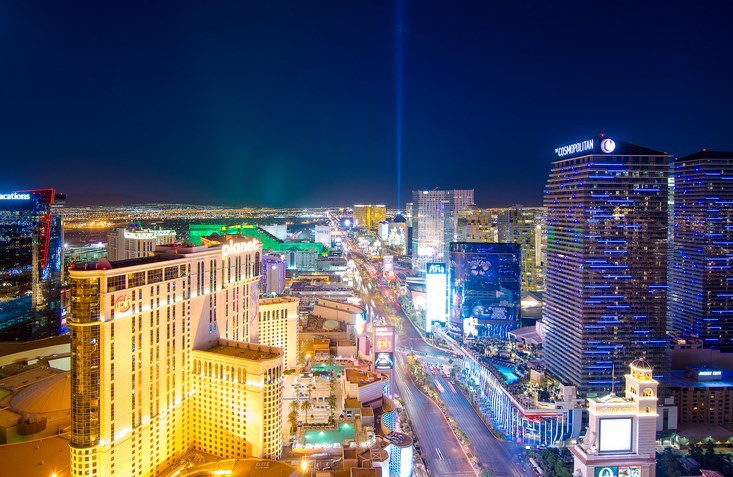 7.  Las Vegas Strip
It would be tough to find anywhere that packs more entertainment into a four-mile stretch of road than Las Vegas. There are rowdy pool parties, zen-like spas, and more shopping, casinos, buffets, and shows than you can imagine. When you've done the strip, explore an even wilder side of Vegas with adventure ballooning and helicopter tours, mountain biking, rock climbing, and ATV tours.
KOAs Nearby:
Las Vegas KOA Journey at Sam's Town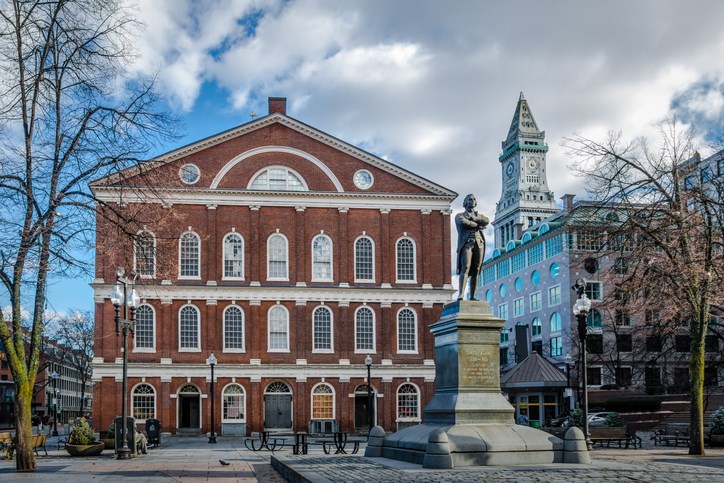 8. The Freedom Trail
Sixteen sites along Boston's 2.5-mile Freedom Trail tell the story of America's fight for independence and capture the spirit of 18th century New England. Costumed interpreters make the journey fun and, for an in-depth history lesson, you can book a guided tour.
KOAs Nearby: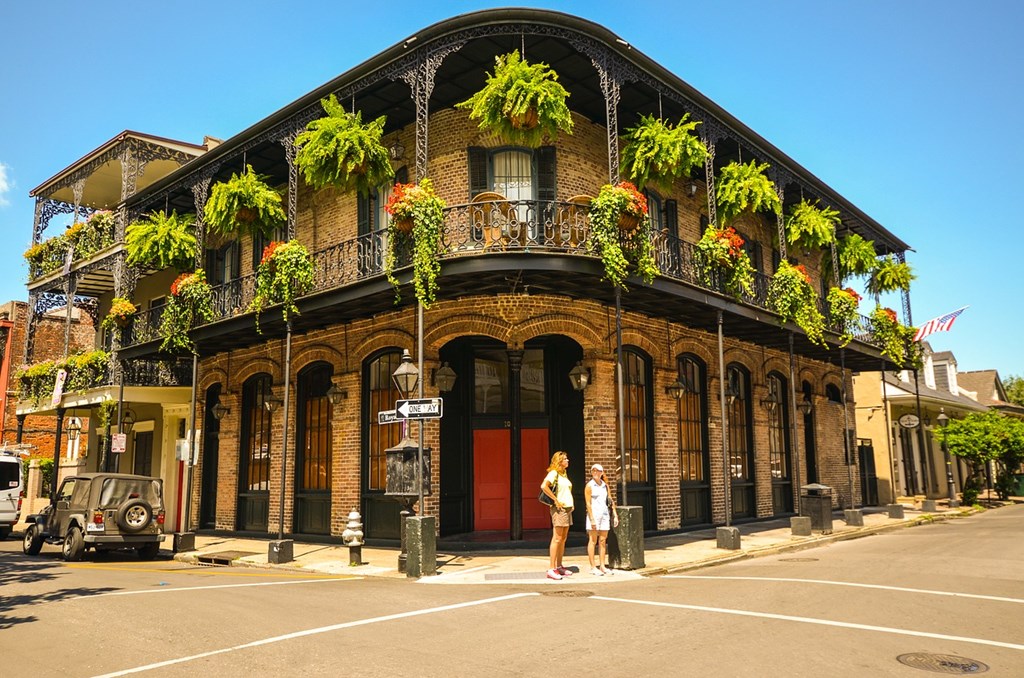 9. The French Quarter
Cajun cuisine, festive jazz, and colorful cocktails come together in the French Quarter of New Orleans at a street party that feels like stepping back in time. Grab a beignet and a cup of chicory coffee for your stroll down Bourbon Street's colorful sidewalks, where street performances and artist entertain all day and night.
KOAs Nearby: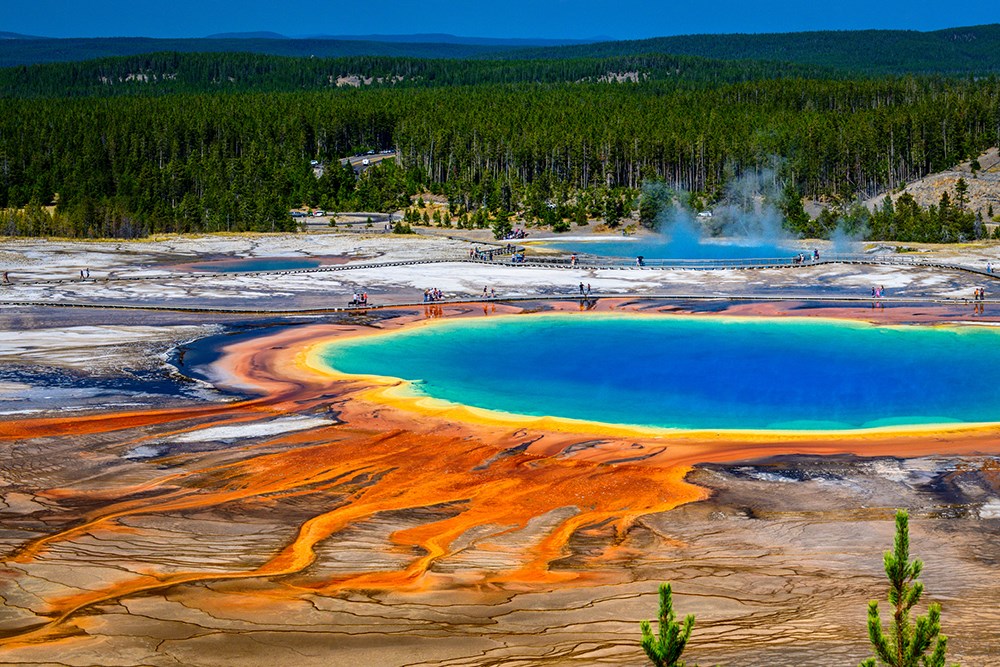 10. Yellowstone National Park
Yellowstone National Park is one of the last remaining tracts of land where you can observe major predators like grizzlies, mountain lions, and wolves tracking prey, watch herds of bison stroll the valley floors, and witness migrations of elk and pronghorn antelope. And that's just the wildlife. The geysers, fumaroles, and paint pots are equally impressive, as is the park's pioneering history.
KOAs Nearby:
Yellowstone Park / West Gate KOA
Yellowstone Park / Mountainside KOA Journey
Livingston / Paradise Valley KOA Holiday
Cody KOA Holiday
Dubois / Wind River KOA Holiday
Greybull KOA Holiday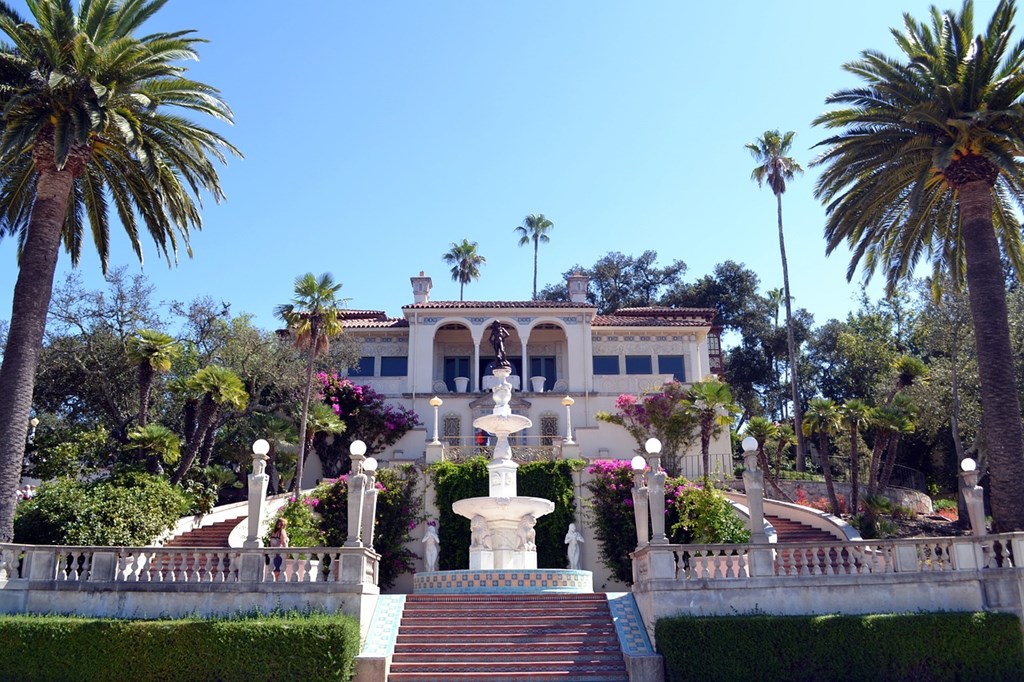 11. Hearst Castle
Hearst Castle, an ornate villa perched on a bluff overlooking the Pacific coast in San Simeon, is part museum and part window into the affluent world of media mogul William Randolph Hearst. Tour over 75,000 square feet of living space in four guest houses, along with lavish indoor and outdoor swimming pools, a private zoo, and gardens.
KOAs Nearby:
---
If travel and food writer Ann Gibson isn't hiking, backpacking, paddling, biking, running, or skiing, she's most likely in her RV, writing about the sports she loves and the best destinations to enjoy the outdoors. She splits her time between home base in the Carolinas and the life of a digital nomad, traveling, writing, visiting, and volunteering in America's parks with her husband and two Aussies.
---