From sea to shining sea, the US is teeming with attractions both man-made and all-natural. In addition to the country's hallowed national parks, which are inherently "must-visit" all their own, other attractions and destinations are equally befitting of that bucket list treatment. Sure, everyone knows the Space Needle, the Statue of Liberty, and the Golden Gate Bridge, but some of America's other iconic attractions boast the same wow factor with a fraction of the crowds. From a dairy dreamland on the Oregon coast to a musical mecca in Memphis, these are 10 must-visit attractions in the US.
Add these 10 Cool Attractions to Your Travel Itinerary

1. Tillamook Creamery
If Willy Wonka got into the cheese business, it would look something like Tillamook Creamery, a colossal dairy wonderland nestled in the pastoral farmland of Tillamook, Oregon. Barely an hour from Portland, and close to the craggy coast, the "House That Cheddar Built" is the second most-visited attraction in the entire state, behind only Multnomah Falls. The fact that a creamery sees more tourists than, say, Crater Lake National Park, may seem surprising — until you visit for yourself and fully grasp the glory of this palatial complex. The sustainably minded organization, a farmer-owned co-op that employs farm-fresh milk from the fertile county, offer tours of the creamery, where guests can see the cheddar being processed and learn all about the history of the iconic company that's been producing some of the country's best cheese for more than a century. There's also a fully-loaded gift shop and counters slinging everything from cheeseburgers and mac & cheese to ice cream,and milkshakes. Whatever you do, don't miss the epic grilled cheese, a buttery beauty brushed with kewpie mayo and griddled to gilded perfection. Menus are courtesy of Tillamook's executive chef Josh Archibald, exhibiting a serious penchant for craft and quality. It's all housed inside a gorgeous facility designed to look like a contemporary barn, complete with a huge portrait of a "Creamery Greeter" cow named Flower.
Nearby KOAs:
Lincoln City KOA Journey
2. Meow Wolf
Art and immersion collide in singular style at Meow Wolf, a kaleidoscopic facility in Santa Fe (newer locations have since opened in Denver and Las Vegas) that feels like a whimsical museum, science project, and not-so-scary haunted house all rolled into one photogenic dreamscape. Great for families and visitors of all ages, the one-of-a-kind art experience — dubbed the House of Eternal Return — is a ticketed affair that's well worth the cost of admission for the opportunity to disappear into the warehouse-like space bedecked in all manner of zany ephemera and interactive trinkets. The whole thing, clocking in at a whopping 20,000-sq.-ft., is like a colorful maze filled with music, gizmos, and surprises — like a laundry machine that visitors can crawl into and go down a small slide, a vintage RV, laser lights that cue sound effects, and a neon-colored seascape. It's hard to describe the otherworldly ambience until you've experienced Meow Wolf for yourself.
Nearby KOAs:
Santa Fe KOA Journey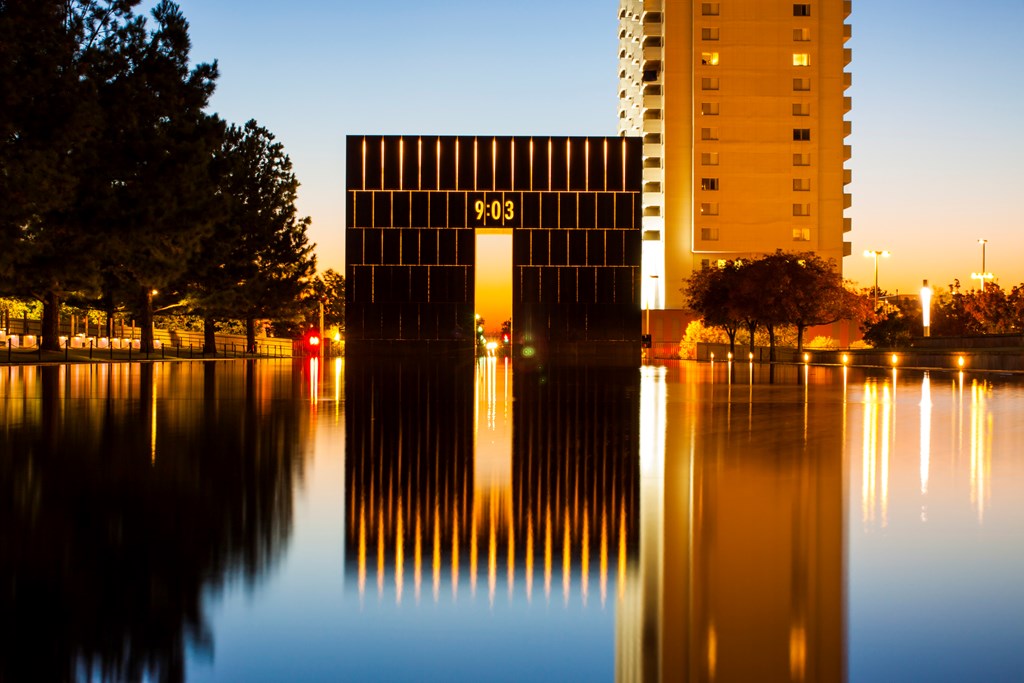 3. Oklahoma City National Memorial & Museum
The number one tourist attraction in Oklahoma may sound grim at first, but the Oklahoma City National Memorial & Museum is actually a tale of resilience, perseverance, and community strength. A somber ode to the Oklahoma City Bombing, the downtown memorial and museum honors the lives lost, the heroes who came to the rescue, and lives changed forever as a result of the deadliest act of domestic terrorism in US history. The indoor museum is a masterfully curated collection of artifacts, news items, and exhibits that are brutally honest yet ultimately uplifting and empowering. Meanwhile, the outdoor memorial — which is free to visit and located on the former grounds of the Alfred P. Murrah Federal Building — offers a serene setting in which to ponder and pay respect. There's a reflecting pool, the survivor tree, a fence lined with tokens of love and hope, and a field of 168 empty chairs representing those killed on April 19, 1995.
Nearby KOAs:
Oklahoma City East KOA Holiday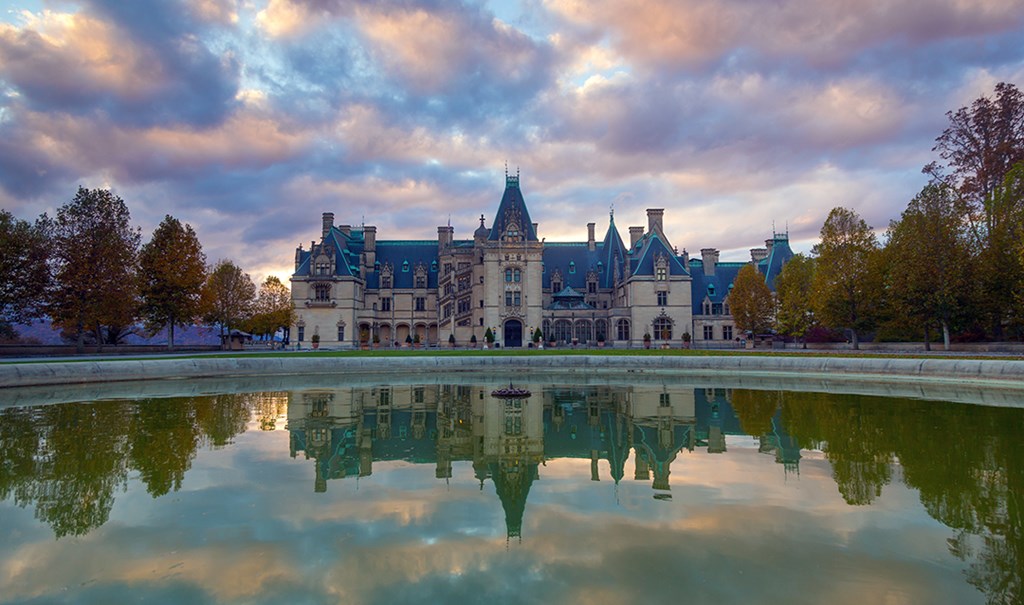 4. Biltmore Estate
The closest thing to a real-life Disney castle, the mighty Biltmore Estate in Asheville reigns as the largest private home ever built in the nation. Accessible for self-guided tours, the enormous mansion — nestled on 8,000 serene acres amidst the Blue Ridge Mountains — is a property that needs to be seen to be believed. Built for George Vanderbilt in French Renaissance style and clocking in at a jaw-dropping 250 rooms, the manor is as beautiful as it is vast, with sections of the home available to tour. There's also trails and gardens surrounding the property, plus the largest collection of azaleas in the nation and a winery. Depending on the time of year you visit, Biltmore Estate features periodic special events and art exhibits, like flower-filled Biltmore Blooms and decorations for days during the Christmas season.
Nearby KOAs:
Asheville East KOA Holiday
Asheville West KOA Holiday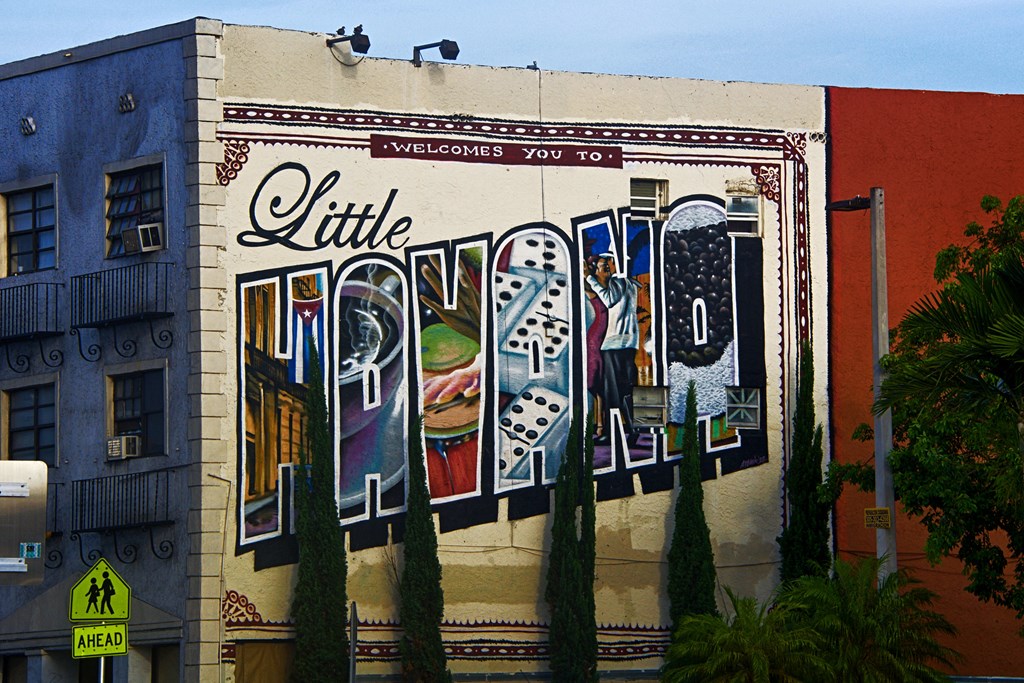 5. Little Havana
Of all the culture-rich neighborhoods across the county, one of the most vibrant and authentic is Miami's Little Havana. A stroll down Calle Oche feels like getting transported to Cuba itself, where street art and cigar shops share turf with Cuban jazz clubs, mojito bars, and historic parks where seasoned citizens play chess and dominos under a gazebo. There's so much to see, do, and eat in this cultural oasis, but some must-see stopovers include Ball & Chain, a nearly century-old club for Cuban jazz and dancing; Cafe La Trova for contemporary Cuban cuisine and the best cocktails in the neighborhood; a visit to the Little Havana Cigar Factory; a stroll along the Calle Ocho Walk of Fame to honor Cuban and Latin icons like Celia Cruz; and Cuban sweets at Azucar Ice Cream, where flavors include cafe con leche and sweet plantain.
Nearby KOAs:
Hollywood KOA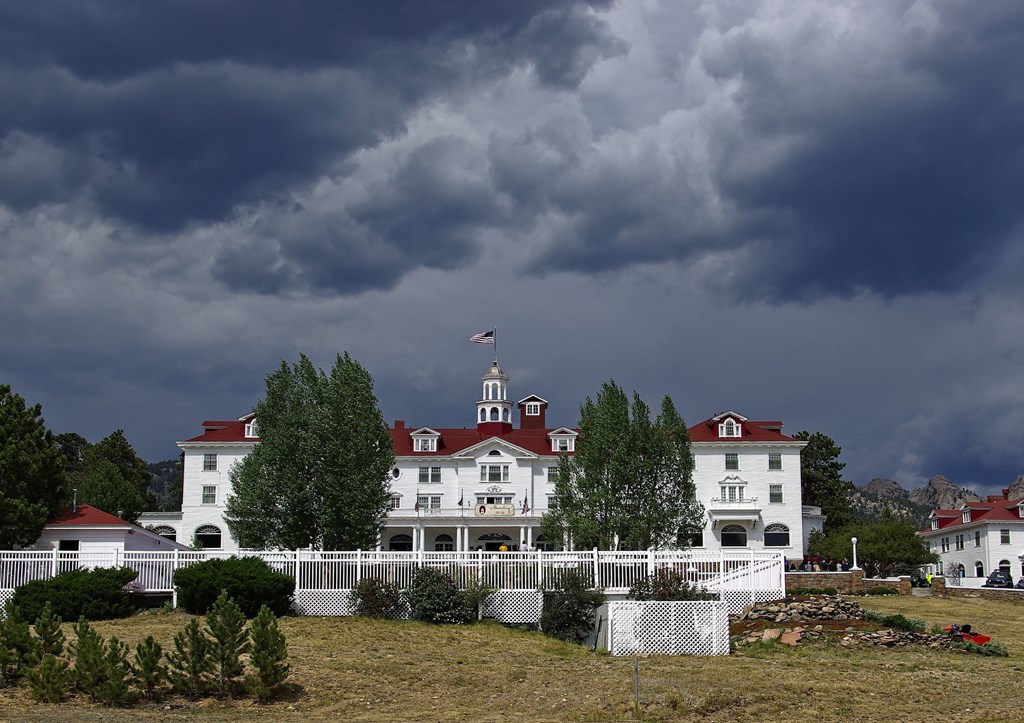 6. The Stanley Hotel
A hotel so iconic that its tourism rivals those of nearby Rocky Mountain National Park, The Stanley Hotel in Estes Park, Colorado, is an architectural and historic gem that may not be for the faint of heart. Infamously, The Stanley is the hotel that inspired Stephen King to write The Shining, stirred by its long corridors, its serene setting in the mountains, and the fact that it may or may not be haunted — in 1911, the room that King stayed in, 217, exploded when it filled with gas and a maid unknowingly lit a candle. Said maid, Elizabeth Wilson, allegedly haunts that room to this day. But fear not, any guest who recalls any ghostly interactions report friendly sightings that are a lot gentler and more docile than anything out of The Shining. Beyond merely staying here, The Stanley is a full-blown attraction that's available for guided tours, and it's got several extraordinary dining properties on-site, including Cascades Restaurant, a whiskey bar, a wine bar, and fried chicken and beer aplenty at The Post. Visit in March for Frozen Dead Guy Days, a quirky late-winter fest "celebrating" the frozen corpse of a Norwegian man named Bredo Morstoel. Not nearly as morbid as it sounds, the festival was held in the town of Nederland for decades before moving to Estes Park and adding zany attractions like coffin races, the Blue Ball, and a Shining-themed brunch, with many events hosted at The Stanley.
Nearby KOAs:
Estes Park / Rocky Mountain National Park KOA Holiday
7. Graceland
Of all the historic and hallowed sites in Memphis, a city where Civil Rights, barbecue, and music converge to make for one of the most culturally significant cities in the nation, there's one that merits attention for any fan of rock 'n' roll. Graceland, as any Elvis diehard can attest, is the preserved home and property of one of the most legendary musicians to ever live. Available for self-guided tours, guests can immerse themselves throughout the artsy and eclectic house and grounds, including through the whimsical Jungle Room. Across the road, Elvis Presley's Memphis is a 200,000-sq.-ft. complex dedicated to the King of Rock 'n' Roll, filled with exhibits, paraphernalia, classic cars, and a diner slinging his favorite snack: grilled peanut butter and banana sandwiches.
Nearby KOAs:
Memphis KOA Journey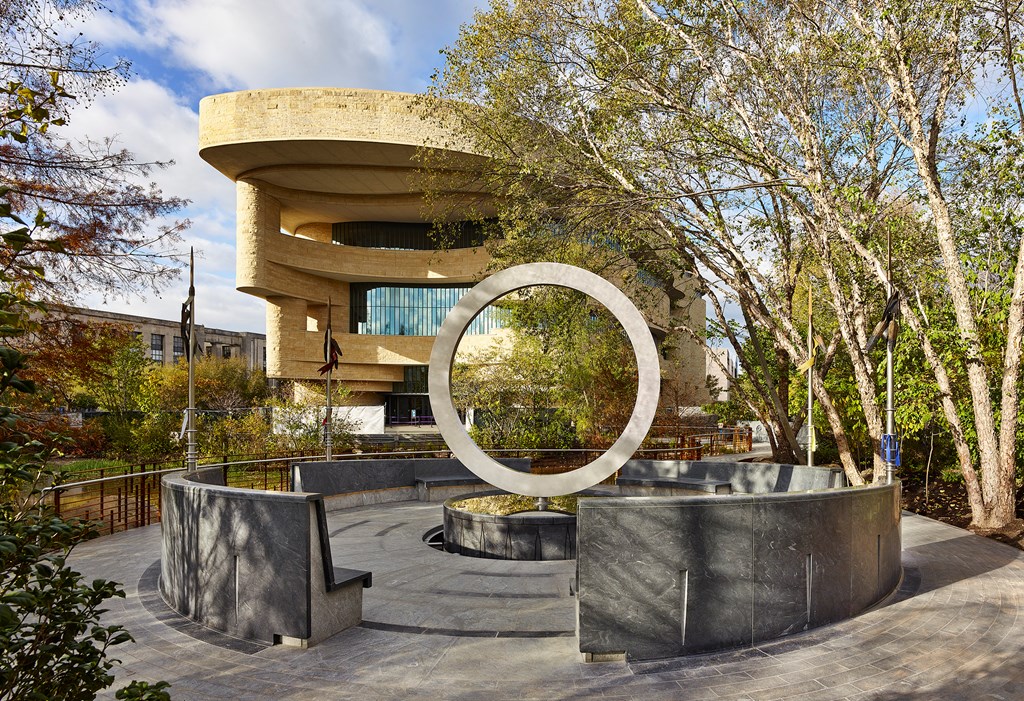 8. The Smithsonian
If ever there was an epicenter of museums in the US, it's The Smithsonian in Washington, D.C. A major attraction in the nation's capital, this assortment of significant museums boast some of the most extraordinarily curated collections in the world, covering a wide range of all-American topics. Best of all? All Smithsonian museums are famously free, making it easy to pop into several in one whirlwind weekend. Altogether, The Smithsonian comprises 21 museums and galleries, plus the National Zoo, including the National History Museum, the Air and Space Museum, and the African American Museum, with a colossal collection of more than 150 million artifacts and objects — making this the single largest museum complex on the planet.
Nearby KOAs:
Washington DC / Capitol KOA Holiday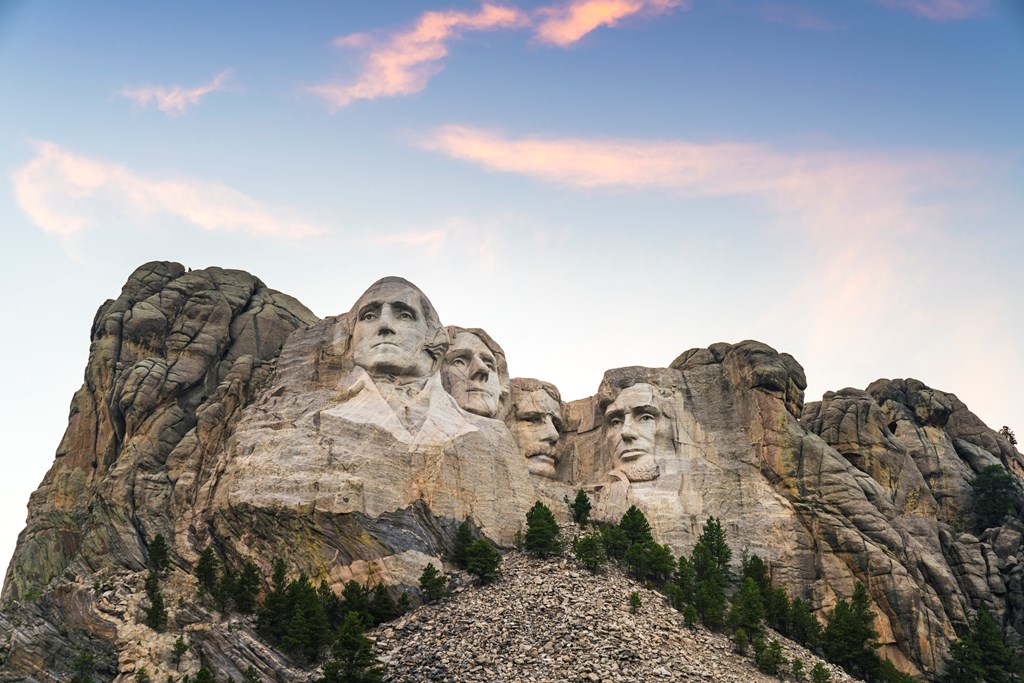 9. Mount Rushmore National Memorial
A requisite destination on any patriotic bucket list itinerary, Mount Rushmore National Memorial is the rare larger-than-life icon that exceeds its wild — almost folkloric — hype. Nestled into the lush Black Hills of western South Dakota, itself a pastoral paradise of shimmering lakes and rocky mountaintops, the mythical stone carving rises like a beacon of human innovation and artistry. Located at the end of a long row of state flags, and fronted by an in-depth visitor center and cafe (which just so happens to serve Thomas Jefferson's recipe for vanilla ice cream), the mountainous memorial is a spectacle to behold — especially during the Fourth of July fireworks show, or at night as it's cast in an orange glow. Be sure and take the short loop trail that weaves in front of the mountain along a shaded boardwalk, as this'll give you a plethora of different unique vantage points, plus the opportunity to spot mountain goats.
Nearby KOAs:
Mount Rushmore KOA Resort at Palmer Gulch
Custer / Mount Rushmore / Black Hills KOA Holiday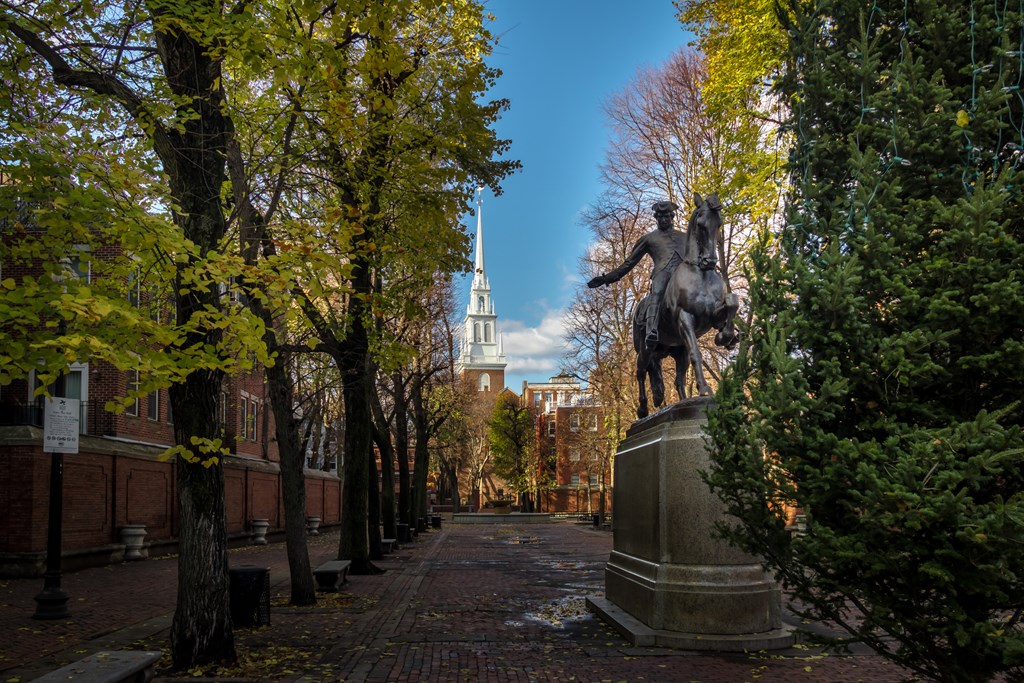 10. The Freedom Trail
For more historical Americana, it pays to spend time in one of the most patriotic cities in the country: Boston. And since this Revolutionary-era city abounds with timeworn sights and attractions, one surefire way to maximize the experience is by exploring the length of The Freedom Trail. This 2.5-mile paved pathway meanders through downtown Boston before it culminates at the Bunker Hill Monument. En route, you'll walk by some of the most significant locations from the Revolutionary War era — and the founding of the nation. These include old meeting houses, naval ships, churches, the state house, the Paul Revere House, Boston Common, and Faneuil Hall. The latter is also home to Quincy Market, a clamorous food hall of sorts with all manner of essential Boston eats, like clam chowder and lobster rolls.
Nearby KOAs:
Boston / Cape Cod KOA Holiday
---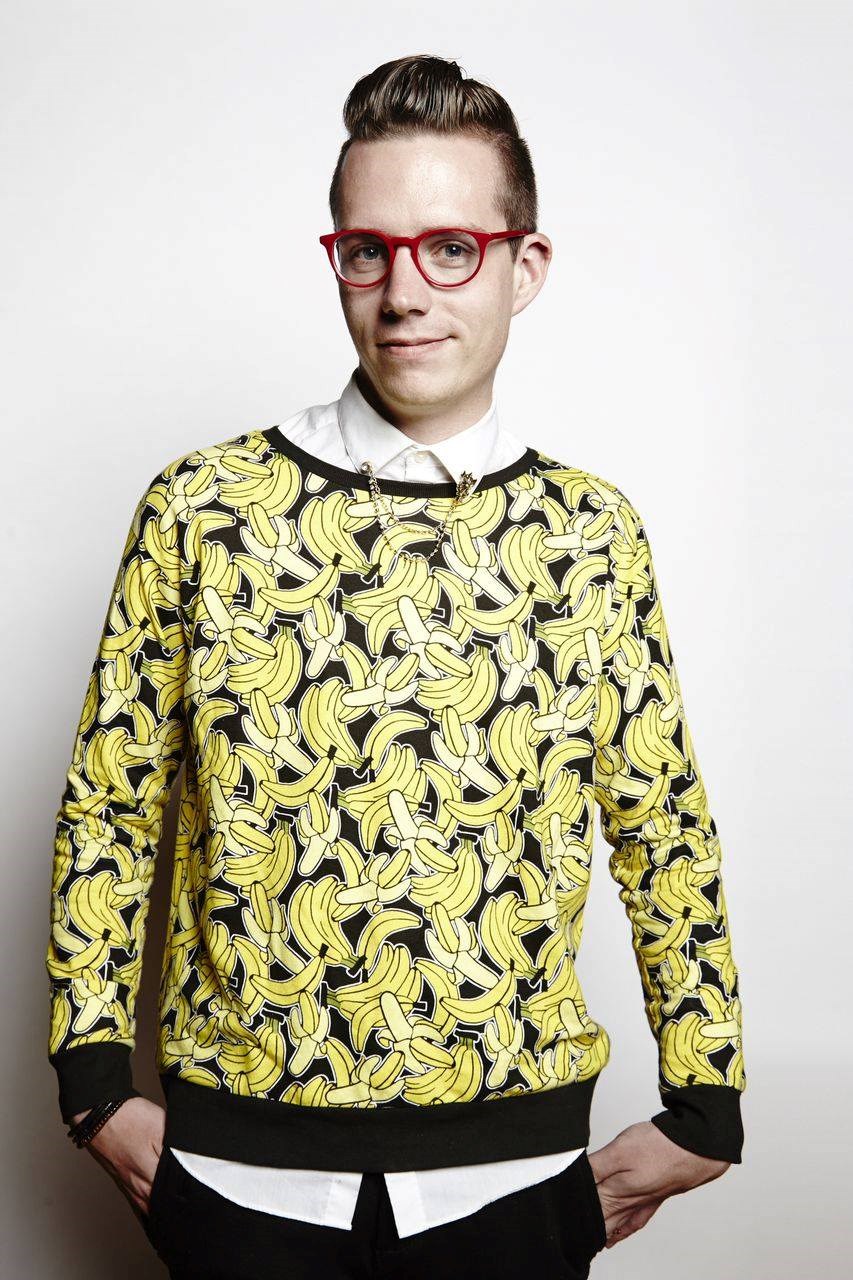 Born and raised in New Hampshire, Matt Kirouac grew up with a love for camping and the outdoors. Though he's lived in Chicago since 2006, he's always on the lookout for new adventures. He writes about travel and food for outlets like TripExpert, Money Inc, Upventur, DiningOut, Food Fanatics magazine, Plate Magazine and Zagat, and he currently serves as Chicago editor for What Should We Do?! He's the author of The Hunt Guides: Chicago (2016) and Unique Eats & Eateries of Chicago (2017).