11 Gift Ideas That Are Perfect for People Who Camp with Their Pets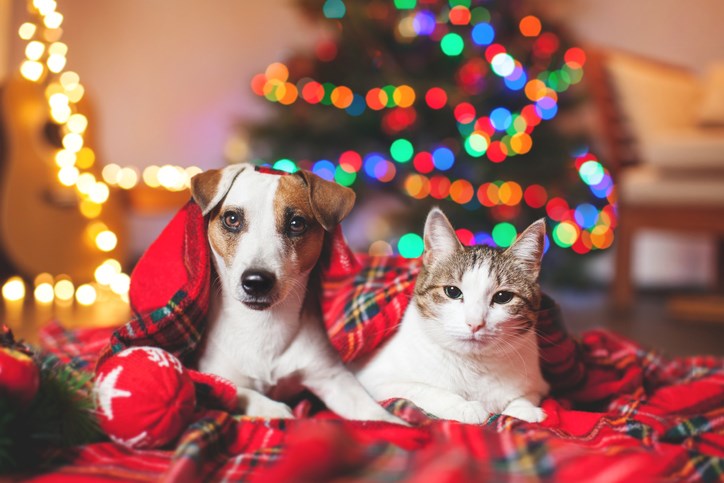 Chances are you have friends and/or family who camp with their furry (or feathered) friends. In fact, there are pets out there who have camped more than the majority of most humans. If you have such a person (or pet) on your holiday gift list this year, take note. Here are 11 products that come highly recommended by experts and people who don't leave home without their dogs and cats. Think everything from a comfortable harness for feline Houdinis to a camp mug adorned with Fido's mugshot and even a matching pet-and-person puffer vest/jacket set.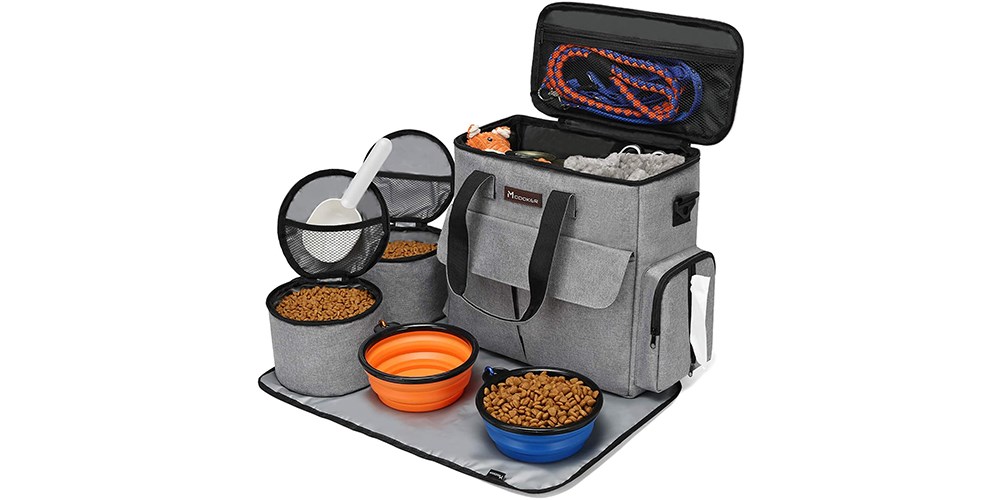 1. Modoker Pet Travel Bag, Amazon
"Traveling and sleepingin a new environment can be stressful for your pet, so the best gifts forpet owners are gifts that bring a little bit of home with you," says Dr. Crista Coppola, a certified animal behaviorist at SeniorTailWaggers.com. "This helps ease stress in unfamiliar surroundings." Coppola likes the Modoker Pet Travel Bag because it has room for all of Fido's favorite toys and accessories. It even comes with accessories: a water-resistant placemat, two silicone collapsible bowls and two dog food totes. It's available in six different colors and has an impressive 4.8-star average rating from nearly 1,800 reviews on Amazon.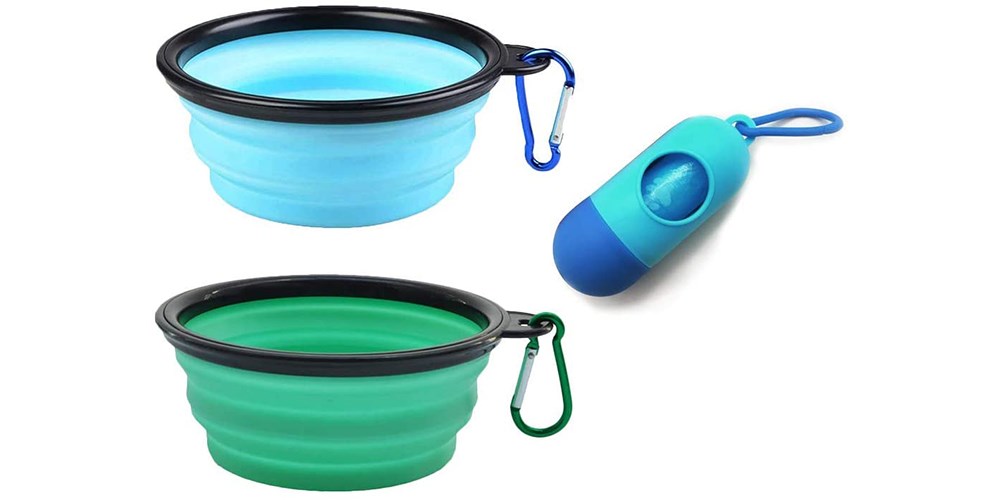 2. Agecash Collapsible Bowl, Amazon
Staying hydrated can be hard for animals on the move. For pet owners who camp, Julie Burgess, a Certified Pet Trainer at SeniorTailWaggers.com, always recommends collapsible water bowls. The Agecash Collapsible Bowl makes a great stocking stuffer because it's affordable – just $7 for two bowls and a dog waste dispenser filled with bags. It's also compact. The bowls flatten down to be as thin as a smartphone and include a carabiner clip for hands-free carrying. They have a 4.7-star average rating from nearly 3,000 reviews and are dishwasher safe. Choose from seven color combinations and two sizes: S (12 ounces) and L (25 ounces).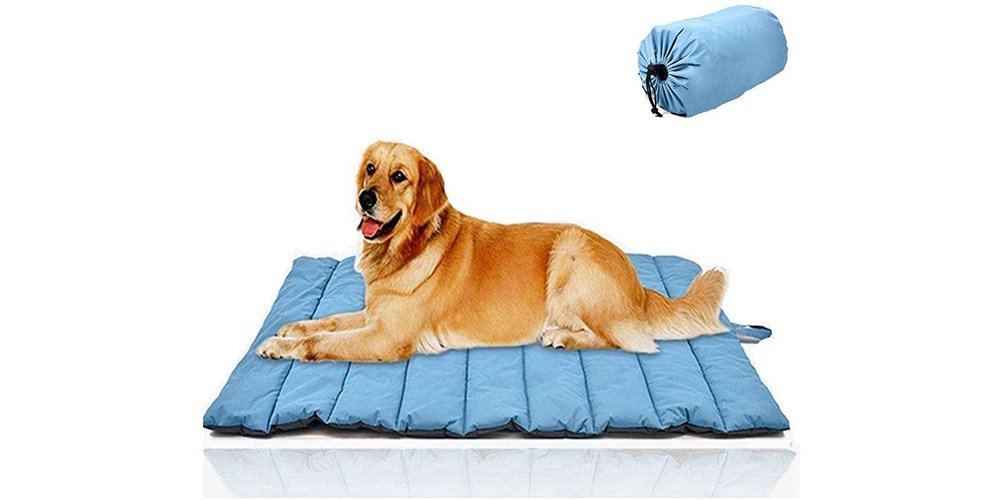 3. Cheerhunting Outdoor Portable Dog Bed, Amazon
Humans don't take their house mattress into the mountains or desert so why should dogs? "A dog's regular bed may not be a good choice for camping if it's too big and isn't water-resistant," says Burgess. She likes the idea of portable camping beds that are lightweight and pack down to take up as little space as possible, especially for tent campers. The Cheerhunting Outdoor Portable Dog Bed, which has a 4.2-star average rating from more than 3,300 reviews on Amazon, is machine washable and made of durable water-resistant Oxford cloth. In its stuffsack, it takes up about as much room as a small adult-sized sweatshirt. Choose from eight colors (all are reversible) and two sizes: L (43 in. x 26 in.) and XL (51 in. x 35 in.).

4. Rumpl Blanket, Amazon
"This is the blanket that I usually bring for my dogs," says Sylvie Coleman, Head of Marketing for Family Destinations Guide. She recommends gifting Rumpl blankets because they don't collect pet hair (thanks to an anti-static DWR coating that also repels liquids, dirt and even odors). Sure, it's a bit on the pricey side, but it comes very highly rated: 4.7-star average from nearly 250 reviews. In fact, it's ranked #2 on Amazon's list of Best Sellers: Camping Blankets. But wait, it gets better. It's made from recycled materials and even boasts a "Cape Clip." Pet owners can wear it, hand's free as a cape, for middle-of-the-night potty breaks. It comes in 12 fun colors and prints.

5. Kitty Holster Cat Harness, Amazon
"I've tried several types of cat harnesses, and this jacket-style harness is the only one I've tried that my cat wasn't able to easily wriggle out of," says Ashley Mann, owner of RVinspiration.com where she writes about RVing with cats. The Kitty Holster Cat Harness is lined with hypoallergenic cotton so it doesn't bother even the most sensitive of kitties. Thanks to a Velcro closure, there's no need for abrasive straps or snaps. While it may take cats a few days to get used to, once they come to associate it with going outside, they'll start to look forward to wearing it. It comes in 10 colors (sizes XS-XL) and has a 4.4-star average rating from 2,700 Amazon reviews.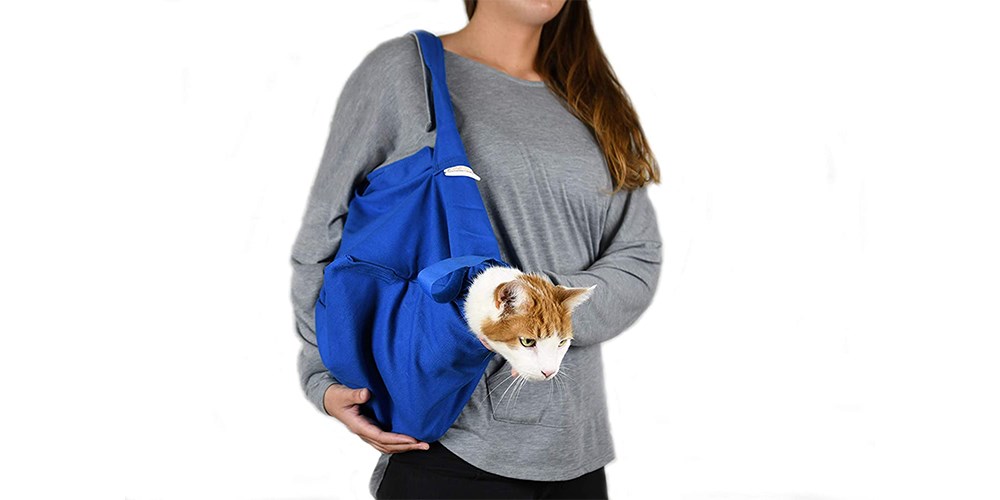 6. Cat-in-the-Bag Cozy Comfort Carrier, Amazon
Another gift Mann would have loved to receive herself is the Cat-in-the-Bag Cozy Comfort Carrier. "Taking my cat used to be an ordeal – requiring two people to get him into his carrier and the whole time the car was moving he would meow in distress." After switching to this machine-washable bag-style carrier (which Mann can manage herself) her cat started to feel cozy instead of concerned. It's basically a wearable blanket tricked out with cool features like a shoulder strap, seat belt pass-through, adjustable collar and front feet ports that make nail trimming and grooming a lot easier. On Amazon, where it comes in 8 colors and sizes XS-XL, it has a 4.1-star average rating from more than 1,300 reviews.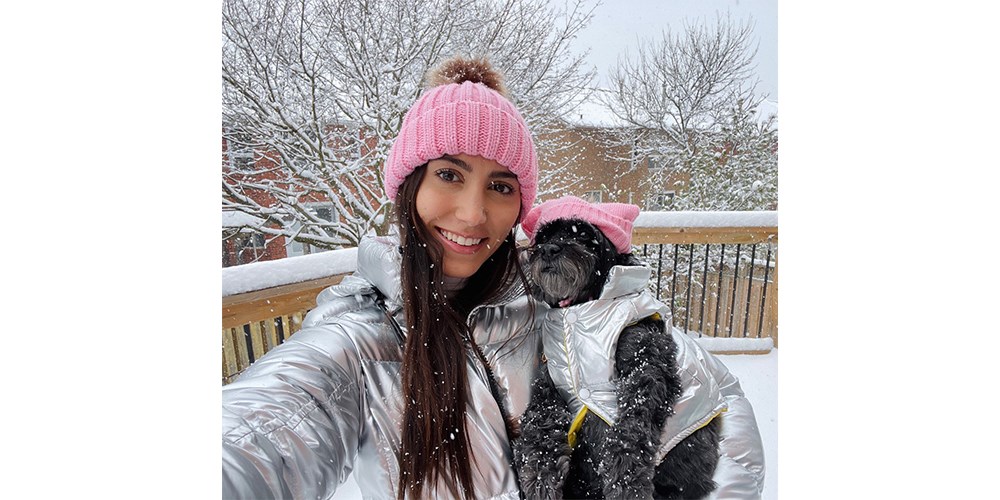 7. Matching puffers, Etsy
Science has yet to prove it, but there's a popular theory that people tend to gravitate to breeds that resemble their physical features. Fact or fiction, if the person on your list wants to match their pup, consider these #twinning puffers from Tella Couture. Both the dog's vest and the dog owner's coat come in a sleek metallic silver with a trendy yellow lining. They're both stuffed with cotton, so you don't need to worry about the "down" being cruelty-free. The coat has front pockets, an arm pocket and a detachable hood. On Etsy, this adorable set has a 5-star from nearly 150 reviews. It comes in sizes XS-XL. Price point a little high? No problem. Tella Couture also sells matching pajama sets and matching bandanas and scrunchies.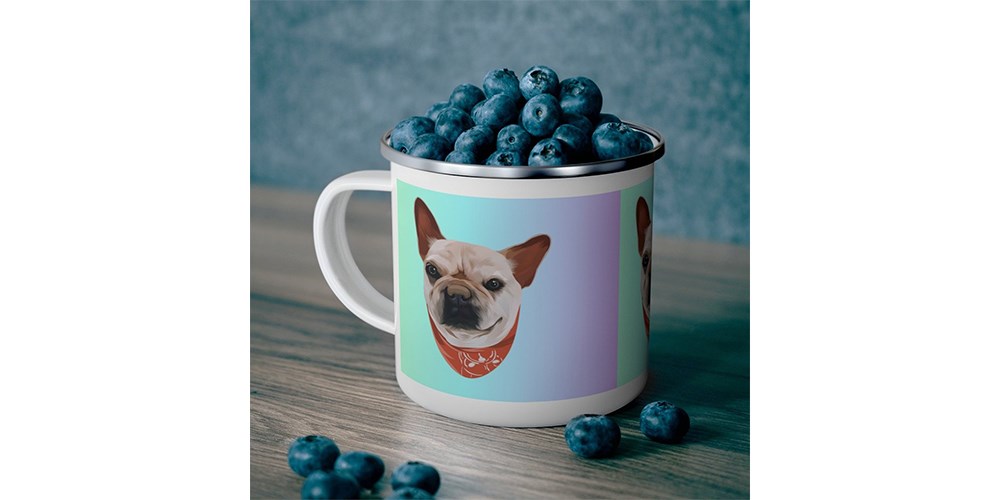 8. Personalized Camping Mugs, Etsy
Cynthia from The Dog Parents, a website for dog lovers designed by dog lovers, loves making these fun mugs for customers who camp. They're perfect for the outdoors because they're stainless steel – i.e. lightweight and durable – and they can hold both hot and cold beverages. When customized, it's easy to tell who the cup belongs to so there's no question of ownership on group camping trips. Simply upload a photo of the recipient's pet and their names. Then sit back while a real artist creates their portrait. Choose from six background colors and pick a non-profit organization to benefit from your purchase. The Dog Parents donate 10% of each sale to the charity of your choice.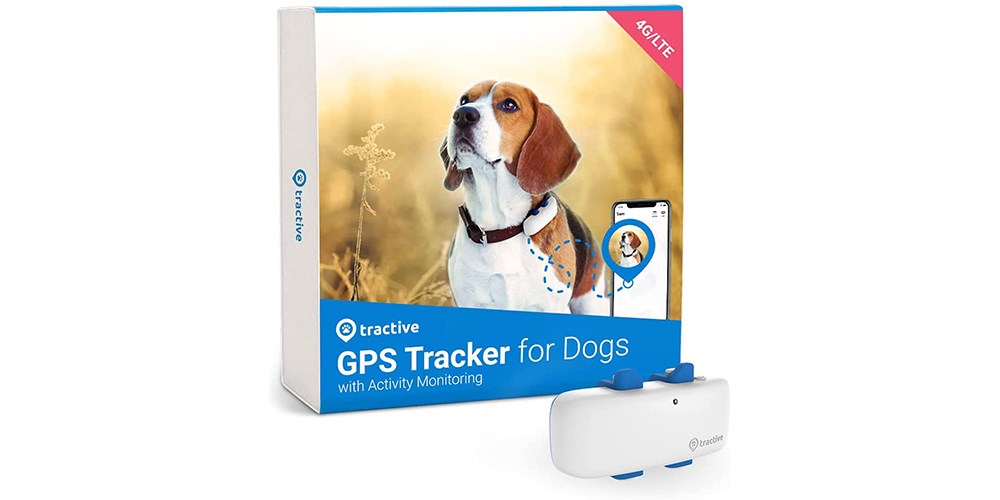 9. Tractive Waterproof GPS Dog Tracker, Amazon
After Adrian Bridgewater lost a dog while hiking, he didn't hesitate to invest in a GPS tracker for his future dog. The wordsmith for PestStrategies.com doesn't mince words when it comes to explaining why he loves his Tractive Waterproof GPS Dog Tracker. "For me, the most notable features are the instant notifications, the Tractive app which allows me to track my dog's movements, and, most importantly, the affordable subscription fee," says Bridgewater. He's not Tractive's only fan, either. It has nearly 5,000 reviews and is ranked #1 on Amazon's list of Best Sellers in Pet Location and Activity Trackers. What makes it great for campgrounds? The user can set up a virtual fence around their campsite.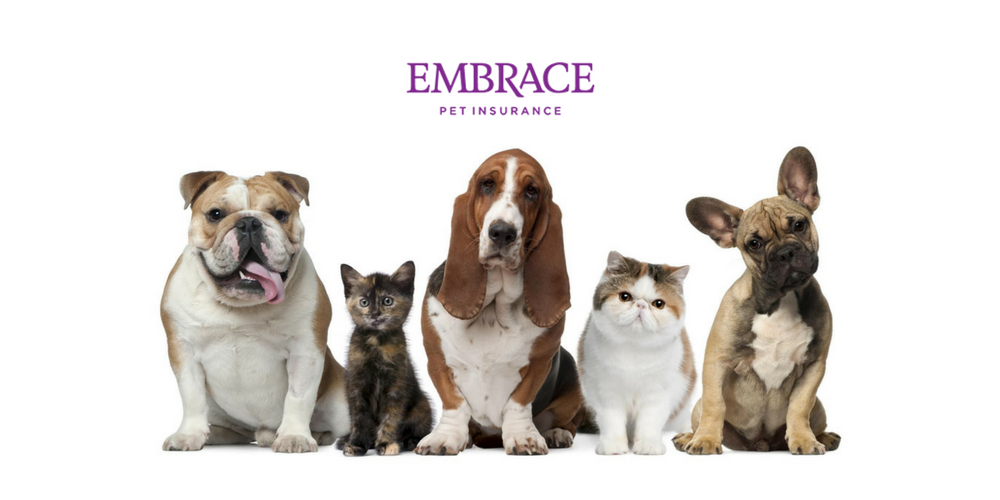 10. Embrace Pet Insurance, Embrace
When you're on the road and exploring new areas, the unexpected can and does happen. Keep pets safe and healthy with specialized insurance just for furry family members. Embrace's specialized pet insurance covers unexpected accidents, illness and related treatments. With no networks meaning you can visit any veterinarian in the world, this pet insurance is a thoughtful gift for your favorite pet lover.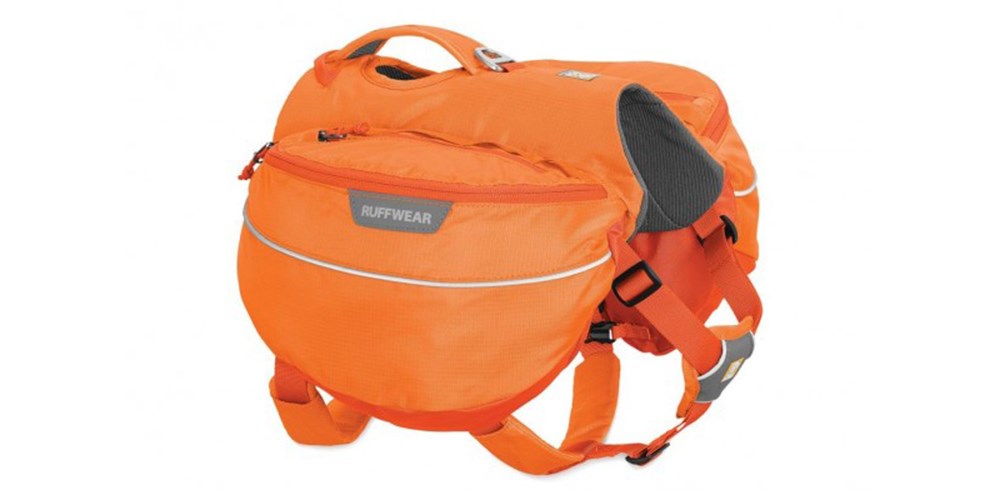 11. Ruffwear Dog Backpack, Ruffwear
This last one is author's choice. I can't recommend the Ruffwear Dog Backpack enough for campers who like to hike. I received one from my best human friend last Christmas, and it's been a total game-changer. I'm no longer responsible for carrying everything for my dog and me. Wilco, my 150-lb. Leonberger can help lighten the load! This harness-pack hybrid, which is designed for dogs of all sizes (it comes in XS-XL) has pockets big enough to carry Wilco's water, water bowl, treats and toys. I like that it's easy to distribute the weight evenly so I know Wilco is always comfortable. I also like that it comes in orange so it doubles as a safety vest, especially during hunting season. Of course, I also don't want other campers to confuse him for a bear. It's happened before!
---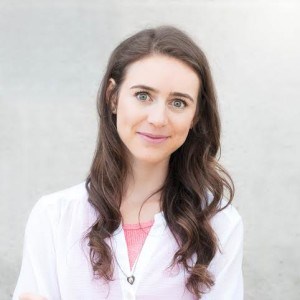 Katie Jackson is a writer and media specialist based in Montana's Big Sky Country. Living and working everywhere from New York to Nicaragua, Katie is no stranger to adventure. When she's not traveling the world (or writing about it!) she's busy chasing after a Leonberger named Zeus. Follow Katie's travels on Instagram @katietalkstravel.

---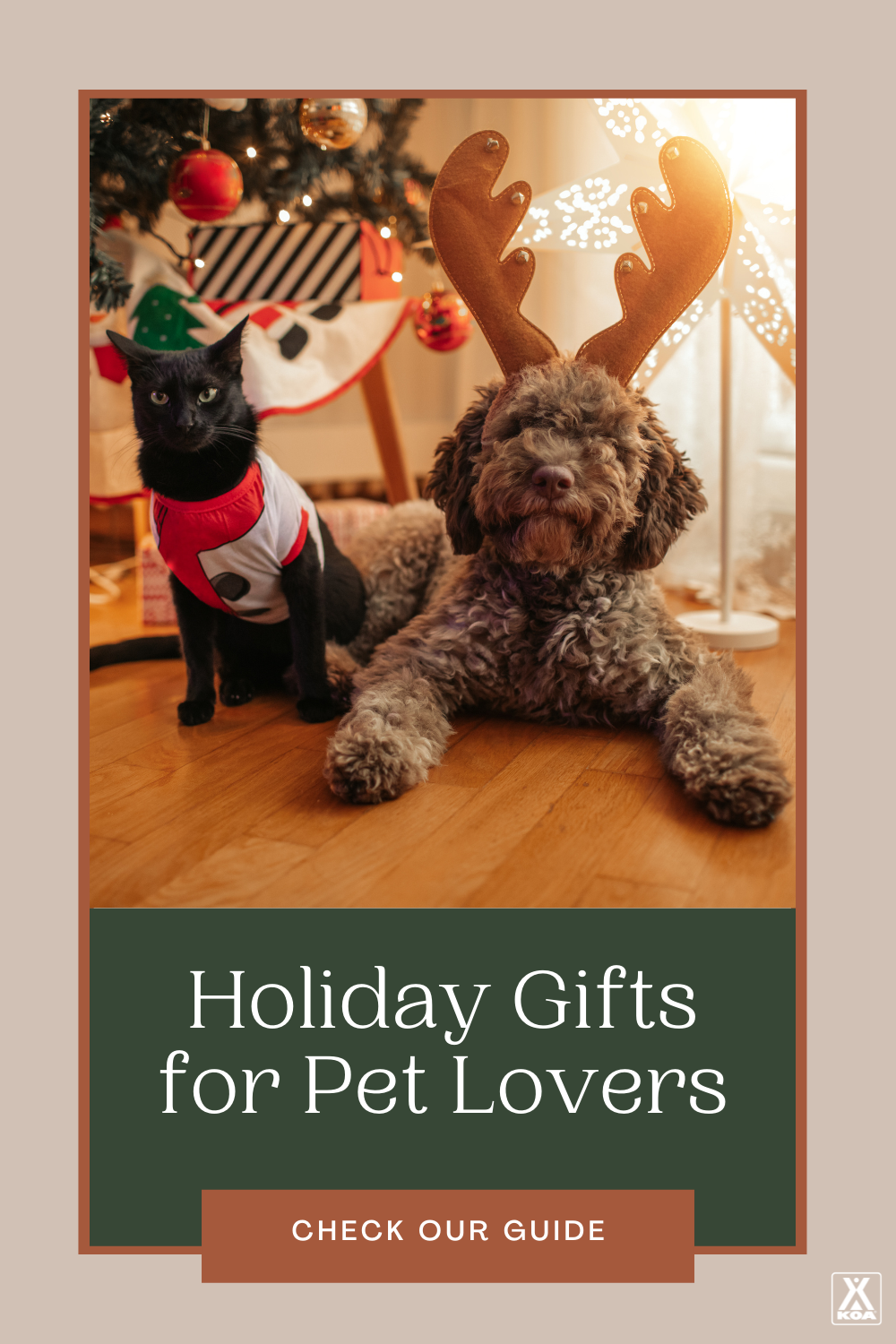 Kampgrounds of America, Inc is a participant in the Amazon Services LLC Associates Program, and affiliate advertising program. Some links may be affiliate links and Kampgrounds of America, Inc may get paid if you buy something or take an action after clicking one of these links.
Prices are accurate at time of publishing. Note that they are subject to change at the discretion of Amazon or their marketplace sellers.