When you're making plans to visit a city, you usually think of booking a hotel, right? If there's an attraction you want to visit there's a hotel right across the street from it. But maybe you're looking for a place to stay that's not so cookie-cutter, offering more than just a room with a bed. The KOA has some great campgrounds right in the middle of world-class cities like San Diego Metro KOA in California and Nashville KOA Resort in Tennessee (you'll actually find two more great KOAs in the Nashville area: Nashville North KOA and Nashville East / Lebanon KOA Journey). Find out what city KOAs offer and maybe you'll consider camping the next time you're in town.
Tailgate Party at Group Campsites
Traveling into the city to catch a pro game with your buds? Book a group campsite or neighboring sites to keep the tailgate party going strong. Pitch tents next to each other or reserve a compound of cabins for easy comradery. Cook up delicious BBQ and swap your favorite play by play game highlights around group picnic tables.
Pets Always Welcome at Kamp K9
Forget about searching for pet-friendly hotels. Dogs are always welcome at KOA campgrounds. Kamp K9 fenced in parks are safe areas for pets to run and play. Having your adorable companion with you on vacation strengthens your bond and helps break the ice with other campers.
Romantic Charm of Unique Lodging
If you're looking for a romantic city getaway a basic hotel room's white walls and generic art prints won't do. KOA camping cabins' log-style exterior and cozy wood framed beds are big on character. Find a variety of unique lodging options at KOA locations like walled tents for glamping or sleek airstream trailers.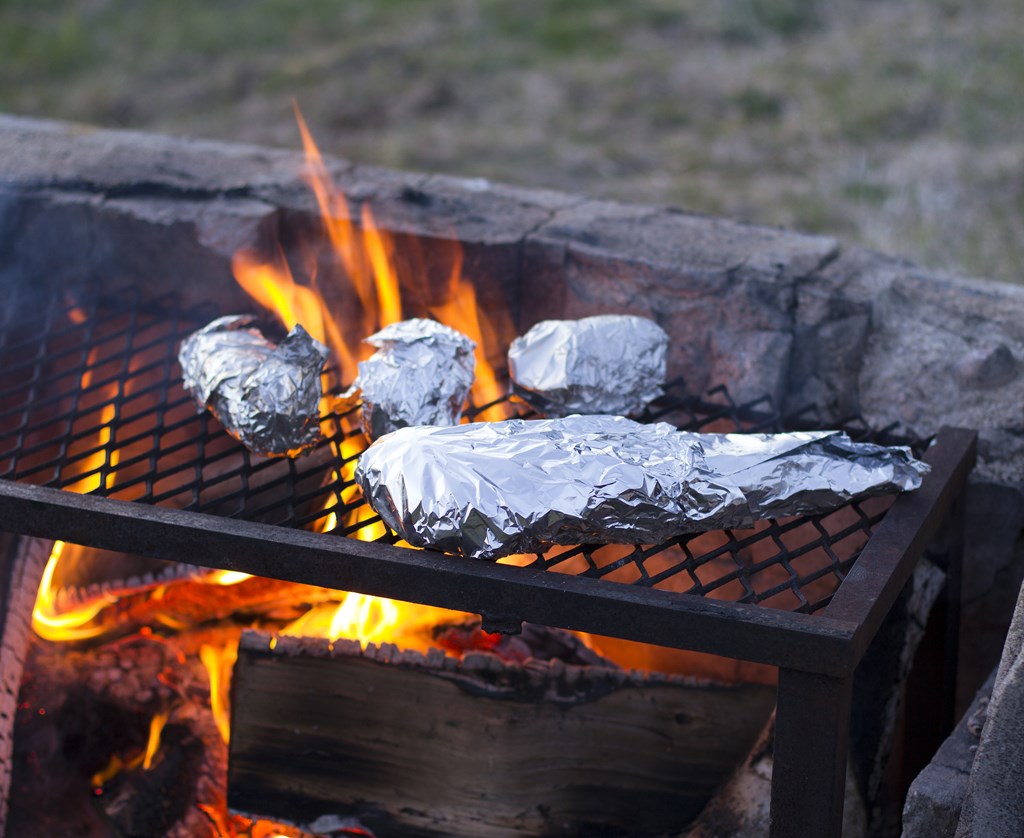 Cook Your Own Food
Eating out all the time when traveling gets expensive and makes it difficult to stick to your normal diet. Camping allows you to heat up a healthy breakfast over the campfire or on a cook stove before heading out into the city for a day of fun. If you'd prefer to do your cooking in a kitchen, Deluxe Cabins have all you need to try out some new recipes!
Get in Tune with Nature
Traffic, crowds, and city noise bombard you throughout the day as you explore. Come back to camp and re-connect with nature. There probably won't be large animals roaming your campsite, but you'll see squirrels scampering and local birds flitting by. Laze in a hammock or cabin porch swing and listen to the wind rush through the trees.
Outdoor Exercise
If you didn't get enough exercise at the local theme park, KOAs offer some great ways to spend your excess energy. Rent a recumbent bike and cycle all around the campground. Or take a dip in the refreshing swimming pool. You'll never want to exercise in a boring hotel gym again.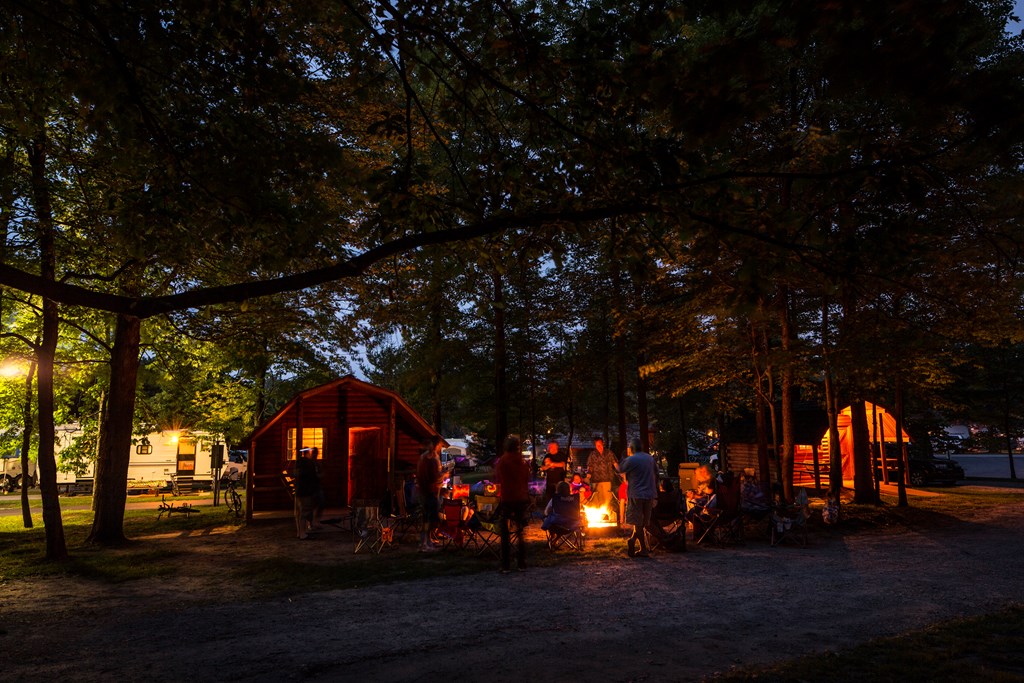 Campfire Activities
Can you roast s'mores in a hotel room? I don't think so. Sitting around a roaring campfire at night peering up at the stars is one of the most iconic camping activities, and you can do it in the city. Tell campfire stories for hours while keeping the fire stoked and watch the flames dance.
Family Bonding Time
Instead of being cooped up in a hotel room, spend some quality family time setting up camp at a city KOA. Get your tent situated or your cabin bunks ready for the night. Once that's done start a friendly competition playing outdoor games like horseshoes, giant chess or cornhole.
Spend a Day at Camp
With so many fun things going on at KOA locations you might decide not to leave the campground for a day. Planned camp activities like tie-dye shirts, outdoor movies, hayrides and more keep kids busy and entertained, leaving adults to relax poolside.
Helping You Enjoy Attractions
We know you're in the city for a reason. Individual KOA locations help campers see the sights and visit local attractions by arranging tickets, tours and discounts. Often times shuttle buses will pick you up right from KOA to take you out on the town!
---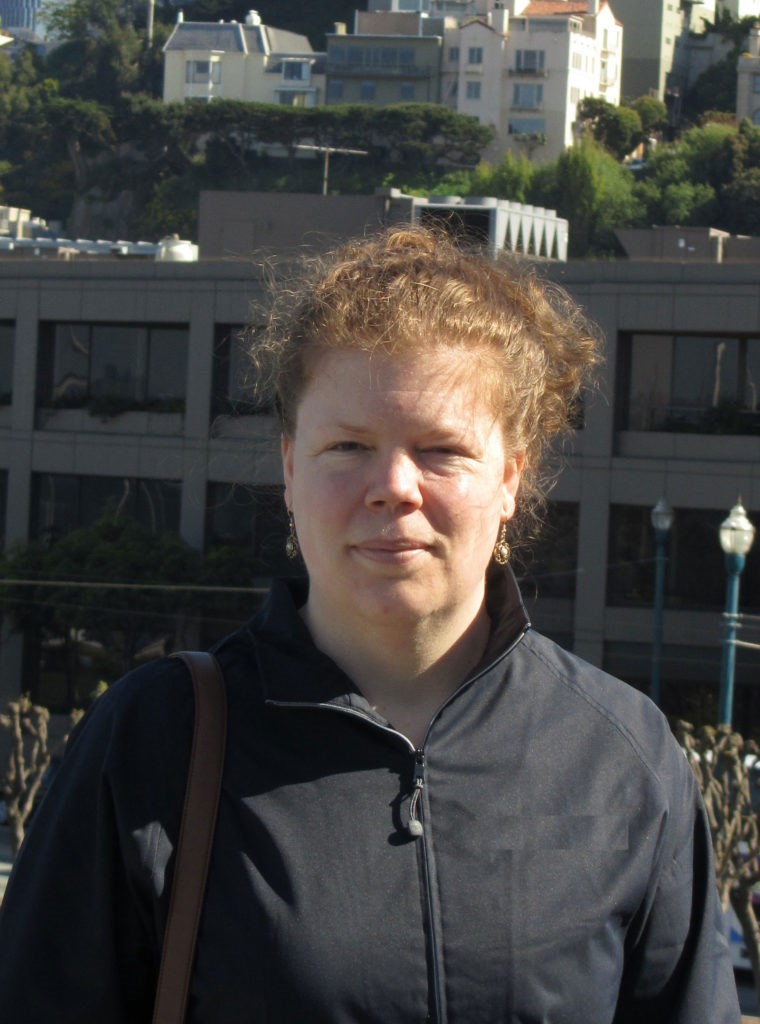 Eva Barrows is a San Francisco Bay Area freelance writer. Eva writes about local places, people and events on her website www.evabarrows.com. She founded the online literary journal Imitation Fruit in 2007 and has enjoyed promoting fellow writers and artists ever since.
---