Choosing the most iconic hikes in the United States is akin to deciding which of your children you like the best: there isn't a good answer. The USA is teeming with beautiful wilderness areas and adventurous trails waiting to be explored, and the toughest part is deciding which one to tackle first. Below, we listed ten of our favorite bucket-list trails across the country. Each trek varies in difficulty and length, but has one thing is common: astonishing beauty. Lace up your boots, grab your backpack, and start exploring.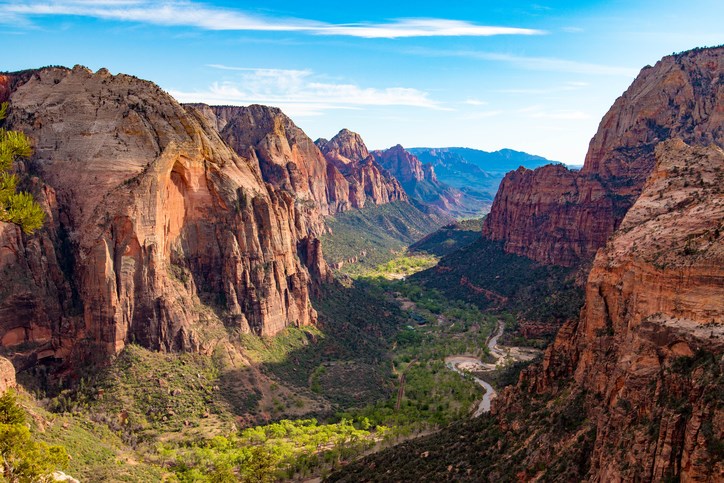 Angel's Landing, Zion National Park, Utah
Distance: 5 miles roundtrip
Difficulty: Strenuous
KOAs Nearby:  St. George / Hurricane KOA
Easily the most famous hike in Zion National Park, Angel's Landing is not for the faint of heart. It gains nearly 1500 feet through a series of switchbacks, 21 of which are known as "Walter's Wiggles" as they steeply ascend. The last half mile of trail is the most technically challenging as the route heads out on the saddle and up the hogsback with a series of bolted chains and rails.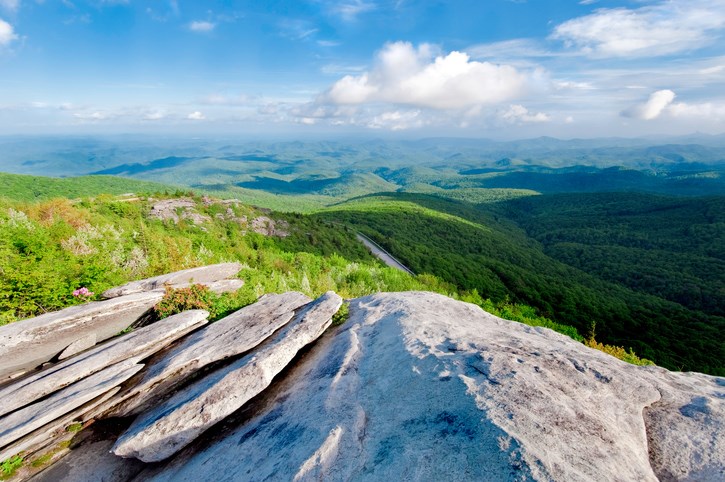 Stony Man Trail, Shenandoah National Park, Virginia
Distance: 3.3 miles roundtrip
Difficulty: Easy
KOAs Nearby: Charlottesville KOA
Harrisonburg / Shenandoah Valley KOA Holiday
Stony Man is a family-friendly hike that provides amazing views of Shenandoah National Park. Begin the hike at the trailhead on Skyline Drive and follow the series of blue and white blazes as they lead you to the summit. If possible, snag a day without any haze because you will certainly want to enjoy the scenery from the top.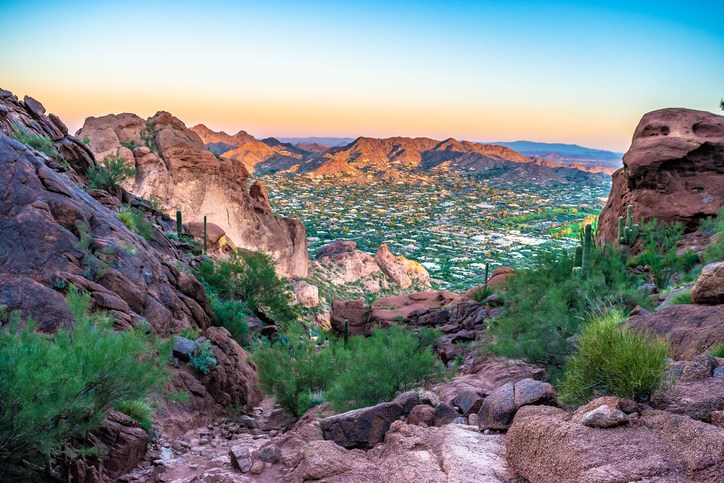 Camelback Mountain via Echo Canyon, Arizona
Distance: 2.5 miles roundtrip
Difficulty: Strenuous
KOAs Nearby: Mesa / Apache Junction KOA Journey
Gila Bend KOA Journey
Most think of blazing sun and rolling tumbleweeds when they envision hiking in Arizona, but Camelback Mountain defies those stereotypes. The hike is steep, ascending nearly 1,300 feet in 1.3 miles via a series of railroad tie staircases. Pack a lot of water—seriously—and don't forget to soak in the views of Phoenix when you reach the summit.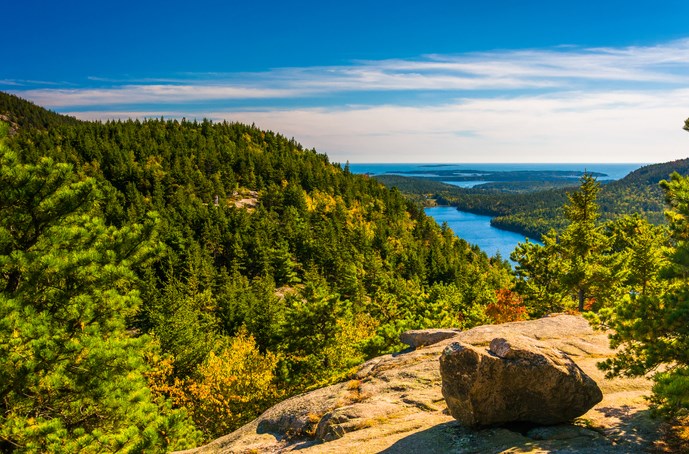 Cadillac Mountain North Ridge Trail, Acadia National Park, Maine
Distance: 4.4 miles roundtrip
Difficulty: Moderate-Strenuous
KOAs Nearby: Bar Harbor / Oceanside KOA Holiday
Bucksport / Fort Knox KOA Holiday
If for no other reason, hike the North Ridge on Cadillac Mountain for bragging rights. If you get there before dawn, you will be in the perfect spot to watch sunrise; Cadillac Mountain is the first location in the entirety of the United States to see the sun pop over the horizon. Of course, you'll have to share the top with others who drove the road, but you'll know inside that you earned those views.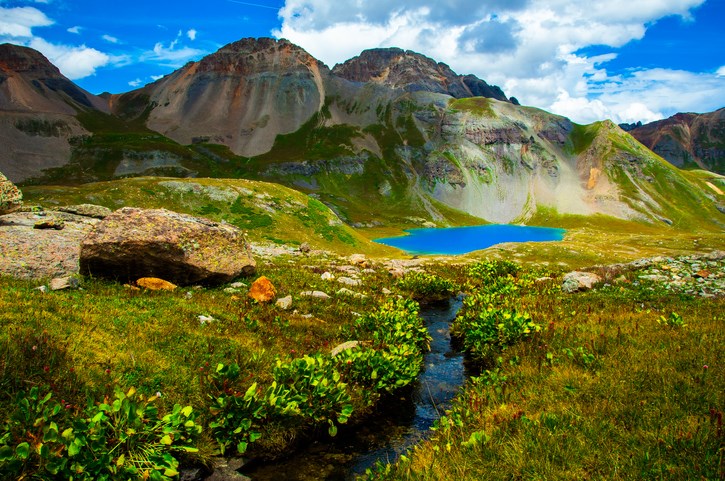 Ice Lakes Basin Trail, Colorado
Distance: 7.5 miles roundtrip
Difficulty: Strenuous
KOAs Nearby: Ouray KOA
Durango North / Riverside KOA
We dare to find water more turquoise than that found in this basin! Ice Lakes Basin is aptly named thanks to aqua-colored water in Island Lake and Ice Lake, the two larger lakes in the area. If you time right in mid-July, you may also be treated to a colorful wildflower explosion that practically dazzles the senses.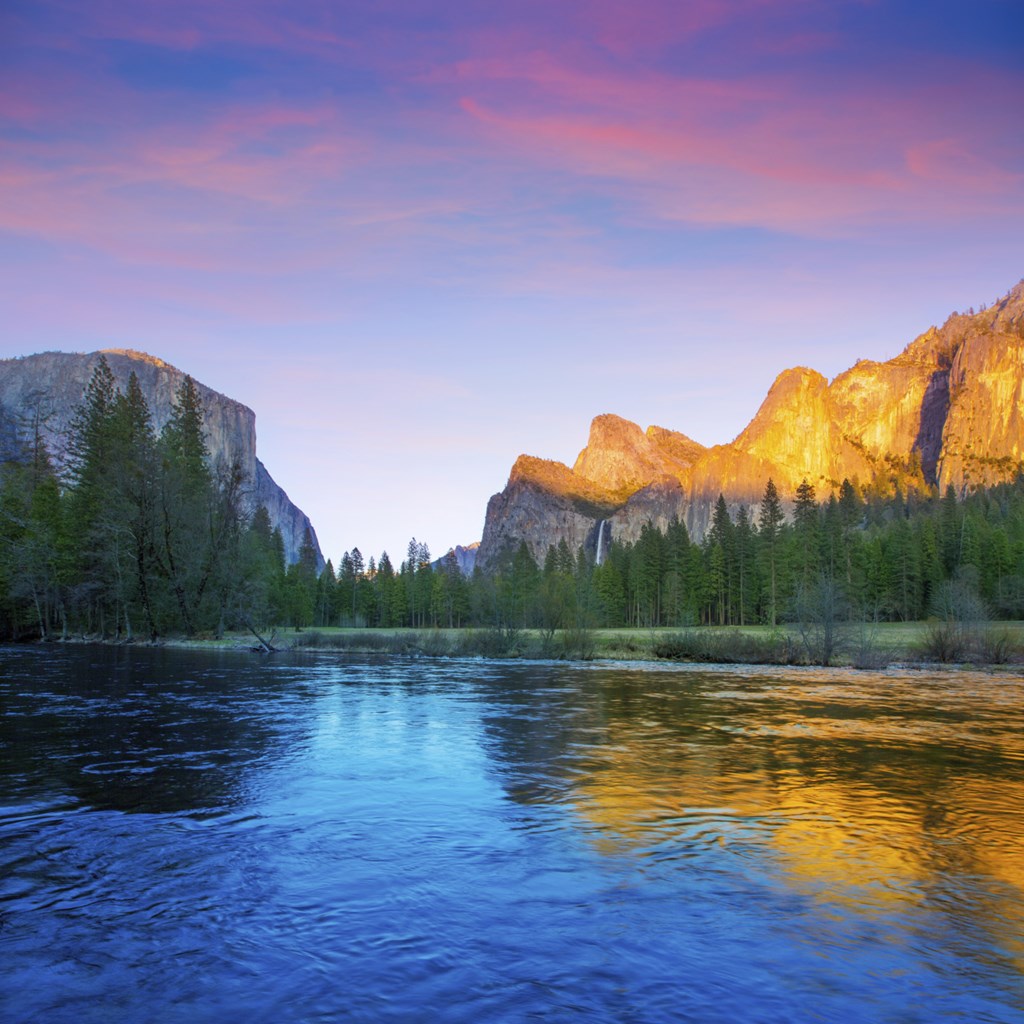 Half Dome, Yosemite National Park, California
Distance: 14.2 miles roundtrip
Difficulty: Strenuous
KOAs Nearby: Coleville / Walker KOA
Half Dome may be half of a dome but it certainly isn't half of a hike. This trek can feel soul crushing at times and hikers certainly need to keep their wits about them on the final section known as The Cables. Using bolted chains and steps, hikers climb vertical rock to the summit. But, once there, the panic subsides as the beauty of the 360-degree views soaks into your body.
Enchantments Trail, Washington
Distance: 18 miles
Difficulty: Strenuous
KOAs Nearby: Leavenworth / Pine Village KOA
Ellensburg KOA Journey
This iconic hike is arguably the most famous in the entire state and for good reason. Turquoise water, rugged peaks, and friendly mountain goats are the least of what you can expect on the Enchantments Trail. Beware: if you plan on sleeping overnight, permits are required via a lottery system that is tougher than nails. If you can't snag a permit, you can do all 18 miles as a challenging day hike.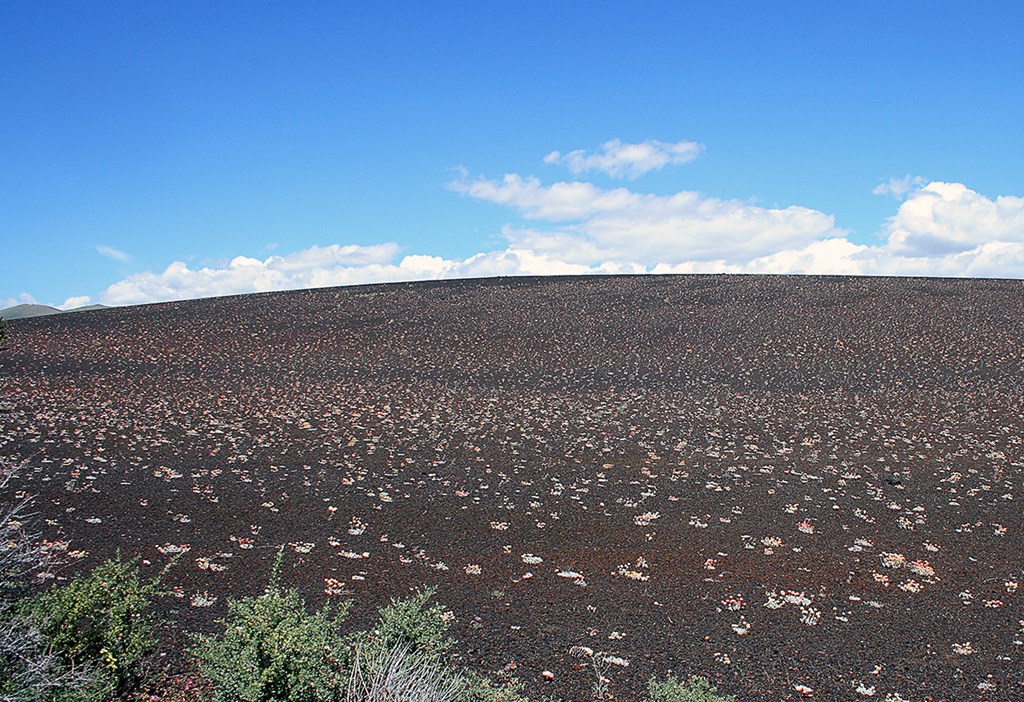 Wilderness Trail to Echo Crater, Craters of the Moon National Monument, Idaho
Distance: 8.1 miles roundtrip
Difficulty: Easy-Moderate
KOAs Nearby: Craters of the Moon / Arco KOA, Pocatello KOA
If you've ever felt like you needed to walk on the moon or experience life on another planet, consider this hike. With only 700 feet of elevation gain, the hike is simple until the final ascent into the crater. This means you'll have plenty of time to admire the black and red rocks in a landscape that can only be described as devastatingly beautiful.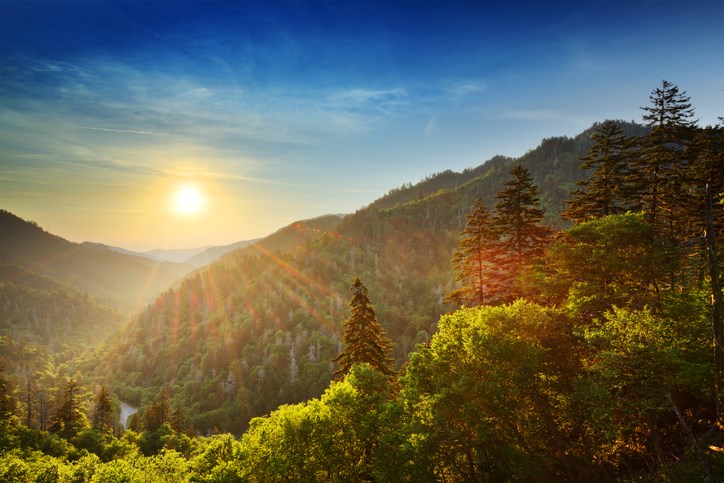 Rocky Top on Thunderhead Mountain, Great Smoky Mountains National Park, Tennessee
Distance: 13.8 miles roundtrip
Difficulty: Strenuous
KOAs Nearby: Townsend / Great Smokies KOA Holiday
Pigeon Forge / Gatlinburg KOA Holiday
The Great Smoky Mountains National Park is hugely popular and this trail may be the most frequented in the entire park. But, that's because the views from the top make the sweat equity a mere blip on the radar. If you can time it right, visit in mid-end of June when the rhododendrons along the trail are popping. The colorful explosion in is a feast for the eyes!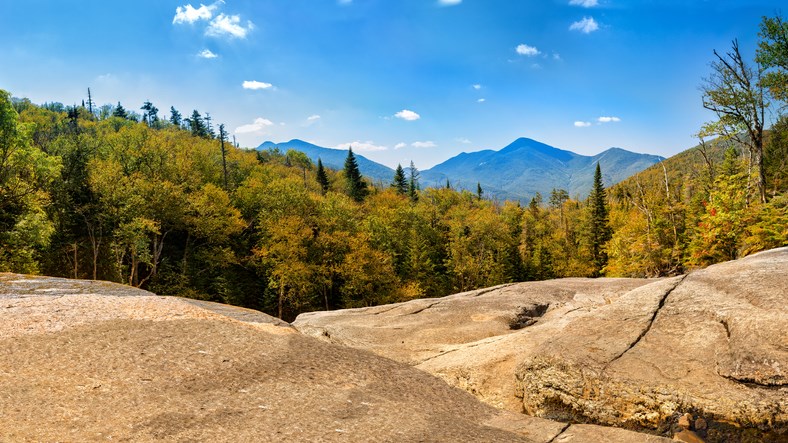 Mount Marcy, Adirondacks High Peaks Region, New York
Distance: 14.8 miles
Difficulty: Moderate
KOAs Nearby: Brattleboro North KOA Journey
Quechee / Pine Valley KOA Holiday
Known to locals as the Daks, the Adirondacks are prime with hiking trails. The difficulty comes when decided which trek is the best: there are so many good ones! Mount Marcy is a classic choice, largely thanks to its height: it is the tallest peak in New York. Of course, the commanding views from the top aren't shabby, either.
---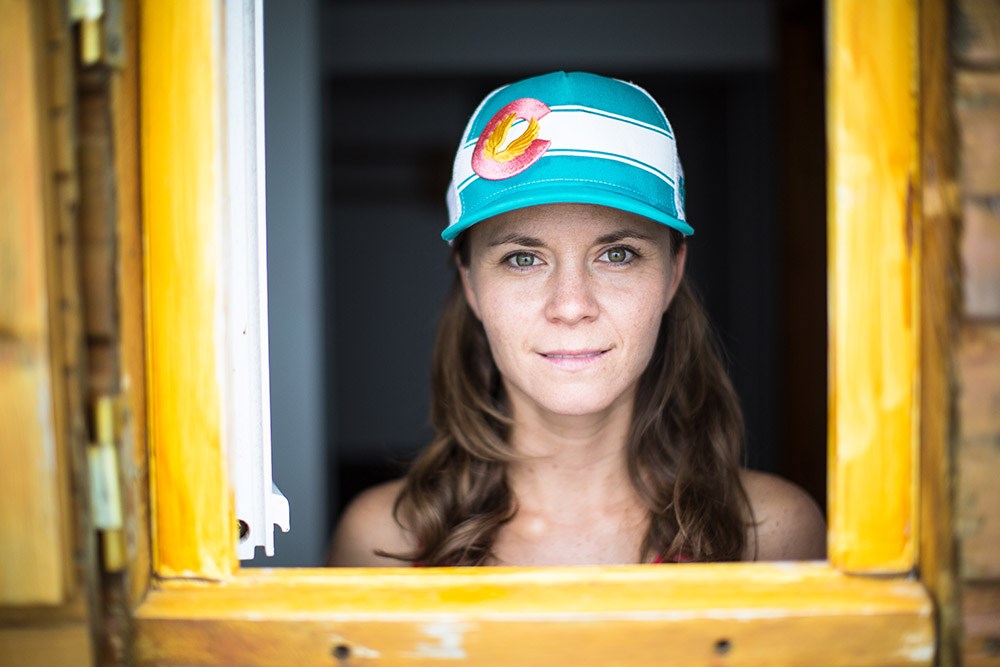 Heather Balogh Rochfort is freelance writer with a focus on outdoor adventure, travel, and fitness. She is also the author of two books about hiking. Her most recent is Women Who Hike, an unconventional hiking guide featuring women in the outdoors. Based in Denver, she loves anything outside, especially when with her husband, one-year-old daughter, and lovable rescue mutt. You can follow her on Twitter or Instagram.
---