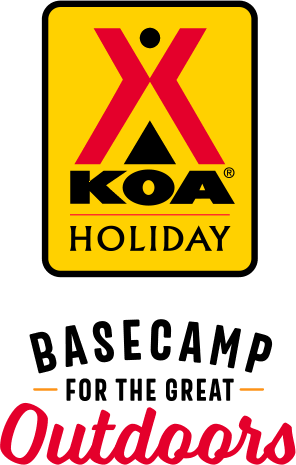 KOA Holiday Campgrounds
Whether you're exploring the local area or hanging out at the campground, KOA Holidays are an ideal place to relax and play. There's plenty to do, with amenities and services to make your stay memorable. Plus, you'll enjoy the outdoor experience with upgraded RV Sites with KOA Patio® and Deluxe Cabins with full baths for camping in comfort. Bring your family, bring your friends, or bring the whole group – there's plenty of ways to stay and explore.
KOA Holidays Feature:
RV Sites with a KOA Patio®
Deluxe Cabins with full baths
Premium Tent Sites
Group meeting facilities
Directions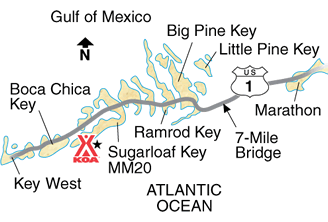 Now accepting reservations for July 2021. Limited RV sites available.  
Get Google Directions
Jul 27, 2021
Amazing site, great staff (honestly, each staff member we came in contact with in the office, marina, bar and of course - Steve) and absolutely love what you are doing with this property. We can't wait for our next trip in August.
Jul 27, 2021
great amenities, beautiful views, super friendly staff. Only suggestion is more hooks in the shower stalls, one isn't enough!
Jul 27, 2021
Nice camping. The staff is very nice!!
Jul 27, 2021
This is a wonderful campground, all new and well designed. Great pool, well stocked bar with great bar tenders, nice bathrooms and laundry, rental boats are new and clean, I could just go on and on. Come see it for yourself.
Jul 26, 2021
The campground is very nicely redone. There is still construction going on but it did not interrupt or interfere with our stay. We had a great time. The pool and bar area is well done with all the tv's and available outdoor activities. The marina with store is well stocked. You have pontoons, bikes and kayaks for rent. Once the construction is completed this KOA will be even better. Welcome back
Jul 26, 2021
Very warm welcome! Friendly staff. Anxious to see them in a year as we rebooked for next year same time!!
Jul 26, 2021
Very nice and clean! It's new so staff is getting adjusted to everything but overall great. Only a few issues we had. The pool was very hot and not refreshing. The Marina docking is very tight and hard to maneuver throughout. Overall great place though
Jul 26, 2021
Black top bad idea. Too hot. Boat dock is horrible. Too small and in a bad spot with the changing current. Had to buy straws at the bar. Pool ridiculously hot. Big rocks were dangerous around campsite for children. Easy to trip over. Staff was very good.
Jul 26, 2021
Very Enjoyable. Great place, very well kept. Quiet and peaceful.
Jul 25, 2021
We had a great patio campsite. KOA should be a little more forthcoming about the usability of the beach at this campground. Don't come here and expect to swim in the ocean or have a beach day. It's far too rocky to be able to do that. The view is great and it's a lovely spot to sit, just don't expect to let the kids play in the water. Otherwise, the campground was excellent-clean facilitie
Jul 25, 2021
Best KOA ever
Jul 25, 2021
We had a pull thru patio site which was very spacious. The park and pool area are beautiful and nicely landscaped and the staff was awesome...so friendly and accommodating. This was one of the nicest parks we have stayed in. The park was very relaxing which is why we go camping to get away from all of the city hustle. Would highly recommend this park. Hope to visit again soon.
Jul 25, 2021
Very Nice. The place is Absolutely beautiful , The staff cannot do enough for you the nicest campground we have ever stayed at again the service is excellent. We were there in late July and the pool was a little warm but other than Perfection
Jul 25, 2021
Everything that is complete at this point is beautiful. Still under construction from IRMA but over all nice campground. The pool area, hot tub, games, lounging area & pub all very nice. I like that there is a onsite laundry facility however I think it'd be convenient if there was a change machine in there as well. Ladies at check-in were friendly as well as the gentleman who showed us to our si
Jul 24, 2021
I enjoyed every minute of my stay. I appreciate the help of all staff members.
Jul 24, 2021
Great staff, wonderful sites and exceptional campground. KOA rebuilt this campground RI GHT! Ample space between sites & beautifully landscaped. The staff is friendly, helpful and professional. Good cable & WiFi is available on all sites and you can actually stream! We've been RV;ing for over 30 yrs,, all over the country & this is one of the top 3 locations we've ever stayed at.
Jul 24, 2021
It s a work in progress! So far the marina, pool area and Some sites are completed,there is lot of growth (yrs) on the beautiful plantings between sites. The pool, marina and bath houses and pub are phenominal. Black asphalt and rocks are ways around, they do have a dog park located at the exit. Bring sandals and bug spray, the no seeums were horrible. Bucket list item complete. No shade at site
Jul 24, 2021
Beautiful park, even though it is not quite finished. Enjoyed the pontoon boat rental, as well as the bar, pool, and games. The sites are flat and clean. The lack of shade at the sites may be taken care of when the newly planted foliage grows, providing our hurricanes leave the area alone. Staff was nice and friendly.
Jul 21, 2021
the landscaping and sites were nice but the bath shower areas need a lot. Especially, in the showers, there is nowhere to put your towel, clothes etc. down. Either have a table/bench or many hooks. you cant put things on floor if you wanted to , as that is wet. Also, the caulking in one of the shower corners was already gone.
Jul 21, 2021
Awesome people could keep pool open later but it was great
Jul 21, 2021
The staff were absolutely wonderful-from checkin to the pool pub! Everything is so clean! The landscaping was still being worked in as well as some building but we didn't even notice. Will be back again!
Jul 20, 2021
Super excited that the campground is open again, love all of the care that has gone into the sites , the bar is awesome and pool area is really spacious
Jul 20, 2021
The campground is going to be awesome when it is all finished. The pool area is first class and the sites are nicely spaced. Right now the landscaping is new and needs some time to grow in but overall the campground is really great. Beach area , boat ramp and slips are a great amenity. Not sure about the high price tag per night but it is competitive with the rest of the keys.
Jul 20, 2021
Rocks around the camp site required careful walking around the site. Cocktails were weak for their price. Mangrove Mama's Cocktail was $8 and you tasted the alcohol, $12 for a sugary drink was a surprise. The KOA personnel are great. The rebuild of the camp ground is very nice. The pool/bar area is very well redone. The spa is twice the size it used to be and the corn hole is a nice addition.
Jul 20, 2021
We had a great time - every single employee was so friendly and nice. It was really refreshing to see happy smiling people doing their jobs. We especially connected with Laura & George & Phyllis � such nice people. Beautiful landscaping too !
Jul 19, 2021
Fantastic staff, from check in to the bar staff. Everyone was very attentive. The property was under construction but very clean and can tell it will be beautiful when it is completed.
Jul 19, 2021
The place is new and pretty but is too expensive, service is terrible you can not have more than 6 person in your site even if your friends and family are rented nearby. only one car per site is permitted. There is no beach here water front yes but no beach, if you want to rent a boat go to another place they only allow 6 person per boat. They don't want music or noice my kids were super bored
Jul 19, 2021
Excellent place , clean, beauty, friendly, but need to take care of the mosquitoes and flies, its to much, cant sleep the whole night because of them, serious problem, thanks
Jul 19, 2021
The Best KOA in Florida , beautiful place , Highly recommended! Super clean , friendly staff, secure , Is my favorite KOA ! The view from the ocean the breeze, incredible big pool area , super nice marina !
Jul 19, 2021
excellent choice, Great staff, beautiful location, fantastic time.
Jul 17, 2021
Great staff and friendly pool bartenders
Jul 13, 2021
We had a great stay in the waterfront patio sites. All staff members we encountered were fun and very enthusiastic to ensure we had a great time! The camp ground was very clean and inviting. Kim and Cheryl at the Airstream Bar made great margaritas and Wendy, Sandra, and Laura were helpful with reservations and questions we had. This is a GREAT CAMPGROUND in the Keys!
Jul 08, 2021
Staff was very welcoming and the grounds were beautiful!
Jul 08, 2021
Had to evacuate the Navy base campground in Key West and this KOA was very welcoming. Even provided an ample discount. The grounds are beautiful and super accommodating compared to other places we've stayed. Win-win!
Nov 16, 2017
Very nice campground with many amenities and things to do although the return shuttle from Key West never showed up when we were going back to the campground.
Sep 20, 2017

Sep 16, 2017

REALLY enjoyed it!!! Everyone was helpful and friendly. Want to go back in March 2018 but I don't think it's still there!
Sep 16, 2017

Staff was very friendly. Enjoyed the stay very much. Left the day before mandatory evacuation. Hope they are all safe. I realize Irma made landfall almost at the campground. I hope everyone is safe and the camp will be up and running next year by Labor Day. Please reply if possible about the status of the campgrounds and staff.
Sep 14, 2017
One of the best days ever....I fear that Hurricane Irma was not so kind to this Campground. I hope and pray they will be able to bring this place back. We've stayed here previously and every time has been an ADVENTURE.
Sep 11, 2017
We had an awesome time! We were given a great spot on the beach which I had requested but wasn't sure I would get. The bar & live music was great as always! Staff is super friendly & hardworking! We always have a terrific time here! We love it! Praying for you guys during hurricane Irma! ðð¼
Sep 11, 2017

Great stay, looking forward for more visits
Sep 07, 2017
Very nice RV park.
Sep 06, 2017
The KOA location was good. I would have like more privacy between spaces. It would have been better if there was a row of shrubs between each campsite. The staff was very nice and accommodating. The restrooms were clean. The registration area was under construction and they had it roped off for safety.
Sep 06, 2017
excellent staff
Sep 06, 2017
Very nice all the staff was very very helpful and friendly would definitely stay there when I come to the keys
Sep 05, 2017
Everything was wonderful!!!! Could use a little less bug bites!! I would recommend some full rock in the pot holes in boat parking area
Jul 29, 2021
Came down to the keys for the first time and absolutely loved it. Campground was beautiful and very clean. Staff was very helpful! Site are tight getting in and out however once your in they are very specious! Firepit, patio and chairs were great! Overall beautiful place, will definitely be back!
- mgold427 on Trip Advisor