Local Area Attractions Near Sturgeon Falls KOA Holiday
West Nipissing / Sturgeon Falls has four seasons of vacationing fun, and a multitude of other reasons for the traveler to point their compass to this area of Ontario. Are you looking for a destination? West Nipissing sparkles as the shining example of what a vacation in the Near North should be. Is there something we don't have? Beginning with easy access to wilderness locations and ending with all the expected comforts of well maintained accommodations, West Nipissing / Sturgeon Falls also has the welcoming spirit of an area steeped in the traditions and culture of Northern Ontario. The West Nipissing municipalities and townships extend that warm northern hospitality to you and your family. You see, in West Nipissing we have a long history of contact with people from all over the world, people who come back year after year, some for over three generations, because West Nipissing is what Home should be like!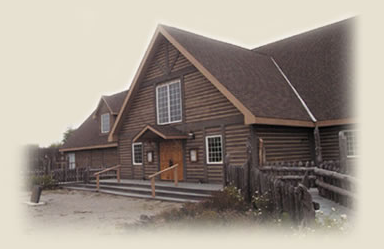 Sturgeon River House Museum
The Museum hosts a variety of events throughout the year with activities planned for all of Mother Nature's four seasons. Whether you are a winter enthusiast or you prefer the soft breeze of a beautiful summer's day, you will certainly enjoy your time spent at the museum.
Their events are without a doubt a great way to spend a day exploring new grounds and learning new facts on local history and that of the Hudson Bay Company.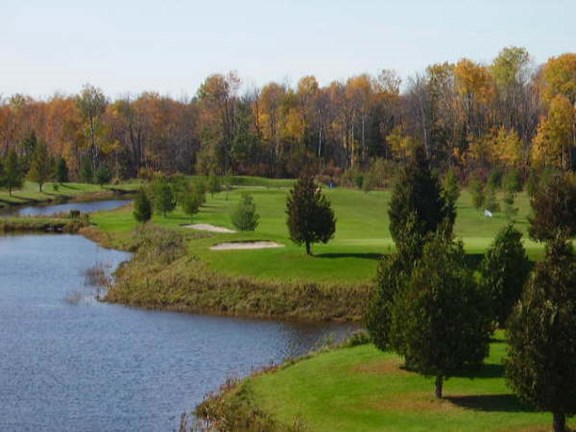 Laurentide Golf Club
Originally designed by former hockey star and Member of Parliament, Moe Mantha, Sr. this 18 hole golf course is located in Sturgeon Falls, Ontario, right along the Sturgeon River. Since 1965 Laurentide Golf Club has been known for it's immaculate bentgrass greens and generous, rolling fairways of bluegrass. The beautiful Northern Ontario scenery is accompanied by a  welcoming staff and dining lounge managed by Kae Mantha.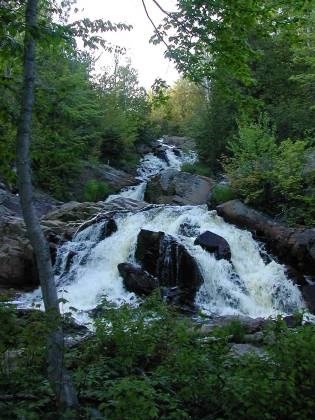 Duchesnay Falls Nature Trails
Duchesnay Falls is located just west of North Bay along Hwy 17 on Duchesnay Creek. Like many of the waterfalls on the Canadian Shield, this is a long cascade consisting of many drops and several twists and turns. The two largest drops are each around 15 feet high. In high water the falls forms two main channels, but when I visited the east channel was dry. You can explore every inch of this waterfall by walking and climbing along the rocks. There are no fences.
 
To reach the falls from North Bay head west on Hwy 17 for a couple of kilometers. There is a small road side park on the north side of the road. This is located just east of where Hwy 17 and 17B meet. The road size park has a paved parking lot. Well defined trails lead to the falls. There is even a stairway to take you to the top if you do not feel like clambering on the rocks.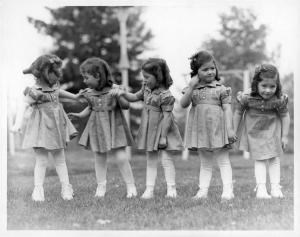 Dionne Quints Museum
Enter into the world of the Great Depression and find out how the birth of these five little girls changes the lives of people from around the world. The Dionne Quints Museum features original artifacts, pictures and memorabilia to help tell this fascinating story.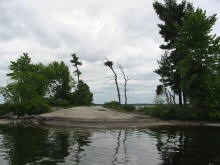 Lake Nipissing
Lake Nipissing has a surface area of 873.3 square kilometres (337.2 sq mi), a mean elevation of 196 metres (643 ft) above sea level, and is located between the Ottawa River and Georgian Bay. Excluding the Great Lakes, Lake Nipissing is the fifth-largest lake in Ontario.
The lake contains over 40 different species of fish. Most anglers target walleye, smallmouth bass, muskie, and northern pike. For various reasons, largely social, numerous stocking associations are engaged in attempts to manage the lake's walleye population.
Local Area Recreation Near Sturgeon Falls KOA Holiday