Local Area Attractions Near Pigeon Forge / Gatlinburg KOA
Pigeon Forge /Gatlinburg KOA is perfectly located to take in everything the Great Smokies has to offer.
Need tickets or more information? For our guests we offer discounted tickets to Dollywood and Dollywood's Splash Country. Please stop by our concierge desk and we would be happy to assist you.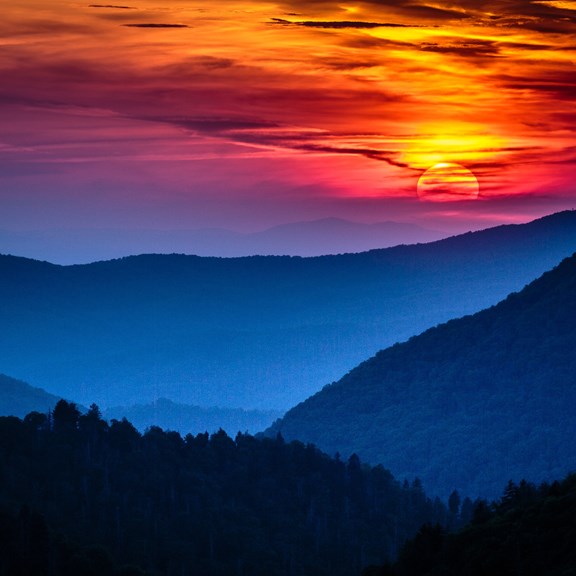 Great Smoky Mountains National Park
Ridge upon ridge of forest straddles the border between North Carolina and Tennessee in Great Smoky Mountains National Park. World renowned for its diversity of plant and animal life, the beauty of its ancient mountains, and the quality of its remnants of Southern Appalachian mountain culture, this is America's most visited national park. Area offers many activities including over 800 miles of hiking trails where you can view waterfalls, nature and wildlife. Also offers scenic drives, horseback riding, picnic areas and many opportunities for bicycling, motorcyclists and sports car enthusiasts.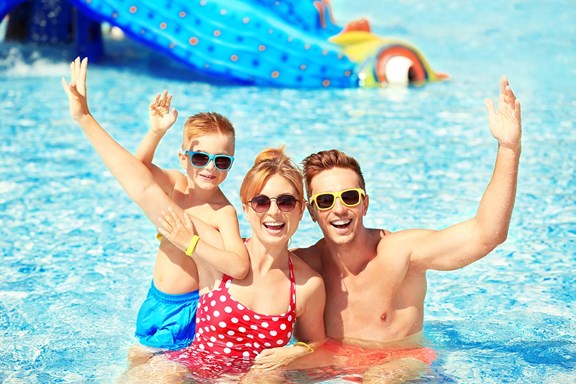 Dollywood's Splash Country
Enjoy a day with your family in one of America's most beautiful water adventure parks. Experience 25 acres of fun! Featuring more than 23 water adventure slides and thrill rides - from the daring drops of RiverRush and Big Bear Plunge to the twisting turns of the Mountain Scream body slide ride, discover family fun water rides and attractions at Dollywood's Splash Country. Toss in two interactive children's playground areas, the Cascades and Little Creek Falls, and you'll find family fun activities for everyone.
2700 Dollywood Parks Blvd
Pigeon Forge, TN 37863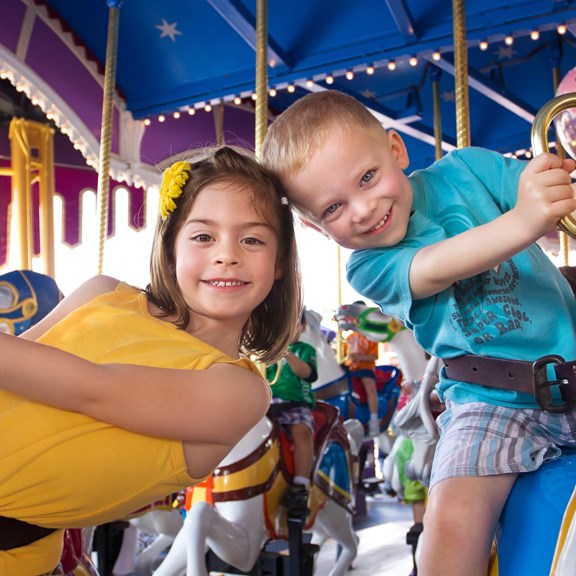 Dollywood
Known for its down-home charm, this world famous 150-acre theme park is as unique as its namesake and owner Dolly Parton. From award-winning shows to educational craft demonstrations and ground-breaking rides and attractions, Dollywood offers something for everyone and every interest, so the whole family can experience the park together. Dollywood also plays host to five seasonal festivals throughout the year ensuring that each visit is a unique bonding experience for families.
2700 Dollywood Parks Blvd
Pigeon Forge, TN 37863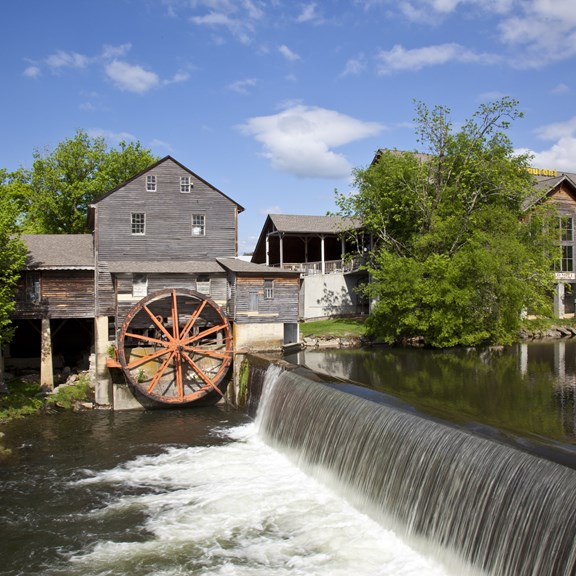 Old Mill
This Smoky Mountain landmark still functions as it did when it was built in 1830, daily grinding thousands of pounds of grains with every turn of its giant water-powered wheel. The area surrounding the Old Mill is now known as Old Mill Square including an award winning restaurant, pottery, sculptures and old fashioned candy. Visit the Old Mill online for more information.
175 Old Mill Avenue
Pigeon Forge, TN 37868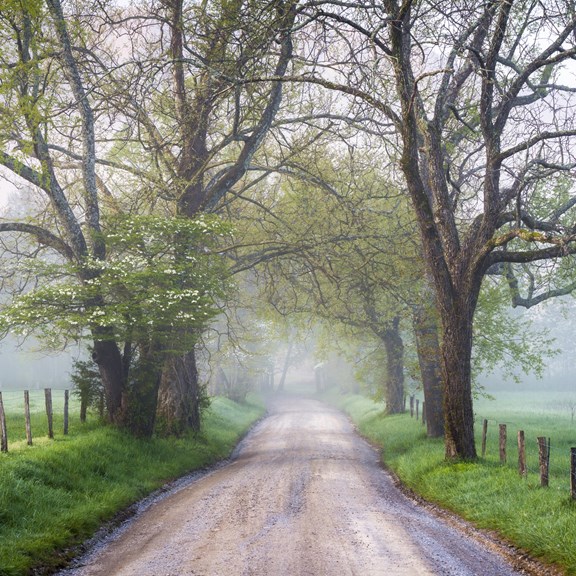 Cades Cove
Cades Cove is a broad, verdant valley surrounded by mountains and is one of the most popular destinations in the Great Smokies. It offers some of the best opportunities for wildlife viewing in the park. Large numbers of white-tailed deer are frequently seen, and sightings of black bear, coyote, ground hog, turkey, raccoon, skunk, and other animals are also possible.Touring the Cove-an 11-mile, one-way loop road circles the cove, offering motorists the opportunity to sight see at a leisurely pace. Allow at least two to four hours to tour Cades Cove, longer if you walk some of the area's trails.
1 Cades Cove Loop Road
Great Smoky Mountains National Park, TN 37882
Local Area Recreation Near Pigeon Forge / Gatlinburg KOA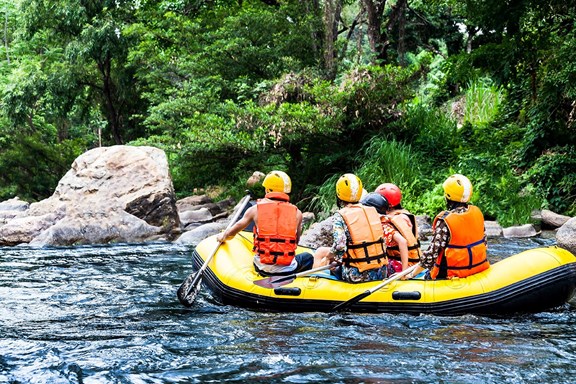 Whitewater Rafting
Please contact the outfitters direcly on availability due to Covid-19 and restrictions.
There are several area outfitters. The Pigeon River offers a thrilling ride, but doesn't require expertise. The Class III and IV rapids are perfect for a beginner and yet still challenging enough for someone who rafts every chance they can get.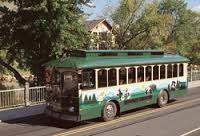 Pigeon Forge Trolley
Please contact the Trolley company for more information of availability due to Covid-19 restrictions.
Pigeon Forge Fun Time Trolley operates March through October from 8:30 a.m. to 12:00 midnight seven days a week. It is open November through December from 10:00 a.m. to 10:00 p.m. seven days a week, and closed in January and February. Pigeon Forge Fun Time Trolley does not operate on Thanksgiving Day; Christmas Eve; or Christmas Day
Hiking
Please review the National Parks guidelines before heading out hiking due to Covid-19. Hikers enjoy the Smoky Mountains during all months of the year with every season offering is own special rewards. During winter, the absence of deciduous leaves opens new vistas along trails and reveals stone walls, chimneys, foundations, and other reminders of past residents. Spring provides a weekly parade of wildflowers and flowering trees. In summer, walkers can seek out cool retreats among the spruce-fir forests and balds or follow splashy mountain streams to roaring falls and cascades. Autumn hikers have crisp, dry air to sharpen their senses and a varied palette of fall colors to enjoy.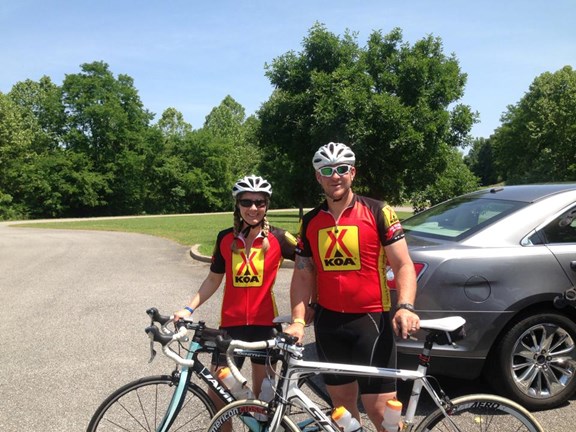 Cycling
This area is loaded with scenic country roads that will fit any cycling enthusiasts needs Cades Cove Loop Road is an 11 mile one way road that is popular with cyclists.There are several mountain bike trail systems within a 30 minute drive from Pigeon Forge. For a nice and easy family cruise, try out the Pigeon Forge greenway.