Pigeon Forge / Gatlinburg KOA Recreation
Whether you are mining for gems and fossils at our mine, zipping around the gravilty rail, flipping out on the jumping pillow, countless other activities, you will be sure to have a blast during your visit!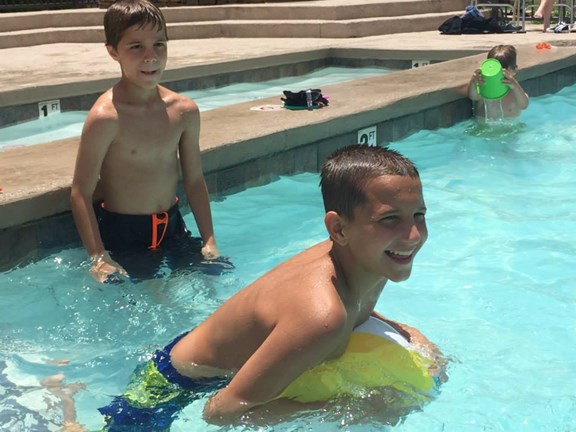 New Pool and Lazy River now open!
We are excited to bring you a beautiful new pool and lazy river, which is now open for you to enjoy. Jump in and make a splash or just relax and float, you decide.
Gravity Rail
Zip around on our Gravity Rail! Kids of all ages can enjoy it.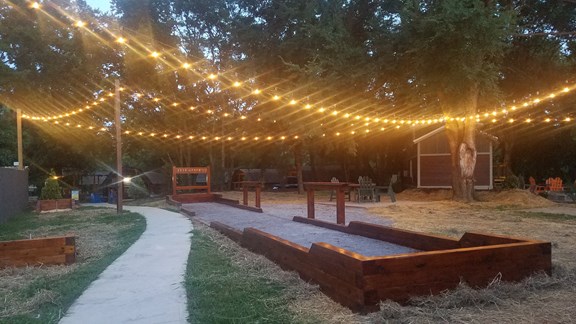 The Backyard
Test your skills in The Backyard! Games include cornhole, ladder ball, ring and hook game, bocce ball and horseshoes! After the games, relax for a bit in the hammock lawn!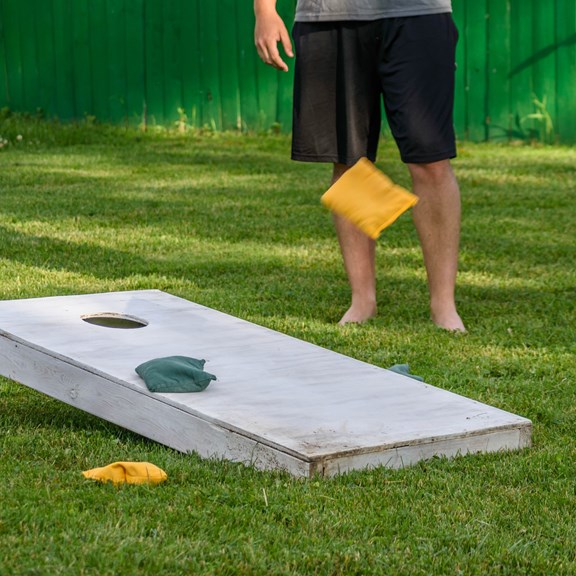 Cornhole
Play a fun game of Cornhole in our Backyard area.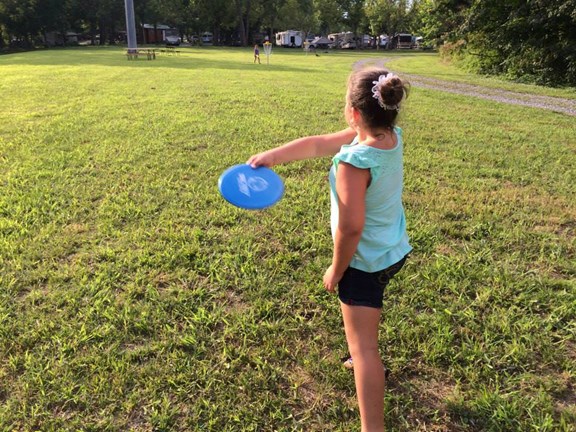 Frisbee Golf
The sport of disc golf evolved as an offshoot of the many games spawned by the Frisbee® craze. The game started with people using Frisbees and aiming at targets made up of trees, trash cans, light poles, pipes, and whatever else was handy.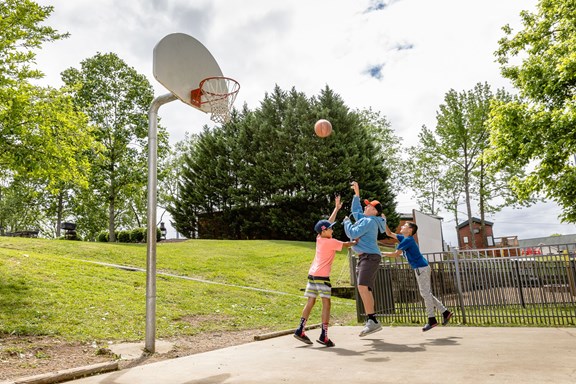 Basketball
Enjoy some pick-up games on our half-court.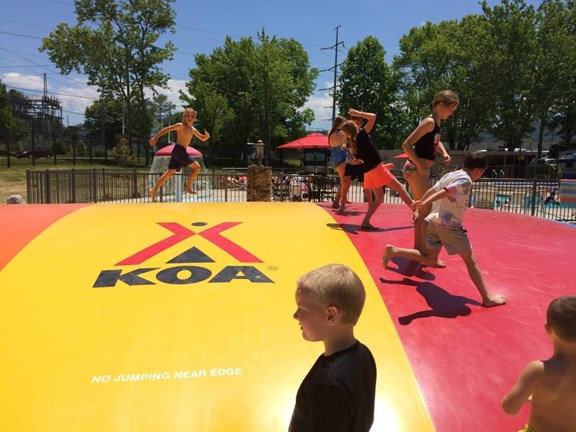 Jumping Pillow
What do you get when you cross a trampoline with a bounce castle? A Jumping Pillow! This safe activity provides countless hours of exercise and entertainment for the young and young at heart.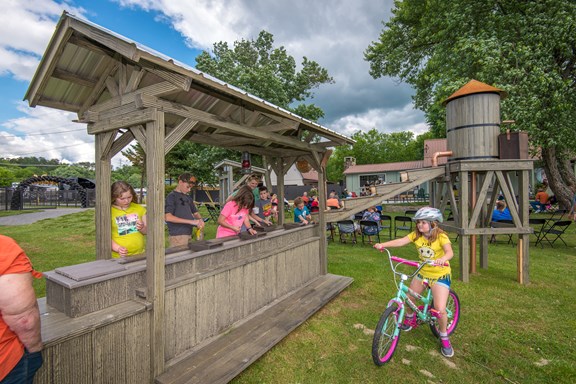 Gem Mine
Enjoy finding fossils and gemstones at the new Rocky Top Mining Company located at Pigeon Forge KOA!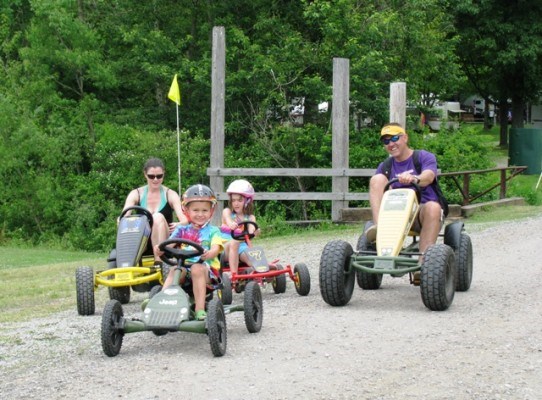 Bicycle Rentals
Be sure to check out our NEW fleet of rental bikes and have a blast riding around!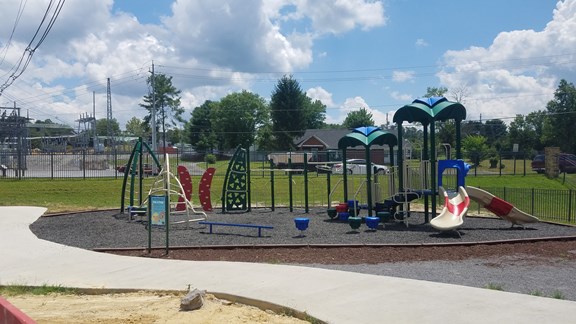 Playground
Playground with swing set and giant slide!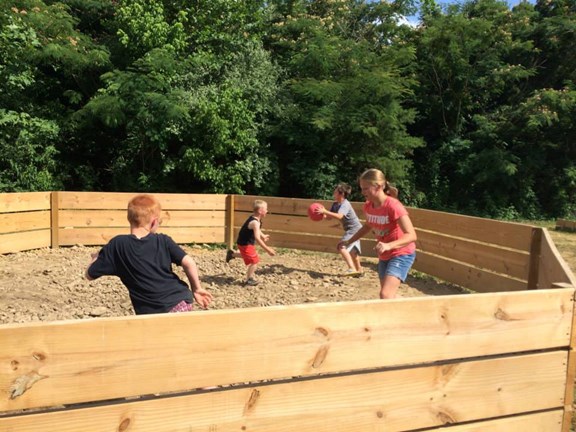 Gaga Pit
Gaga is a fast paced, high energy sport played in an octagonal pit. The more players the better! Played with a soft foam ball, gaga game combines the skills of dodging, striking, running, and jumping, while trying to hit opponents with a ball below the knees.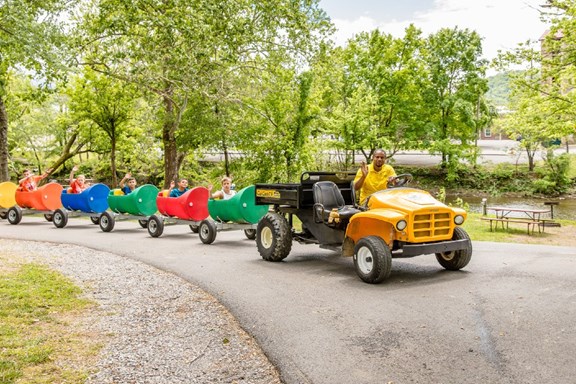 Fun Train
Hop aboard the fun train for an exciting ride around the campground! Fun for adults and children!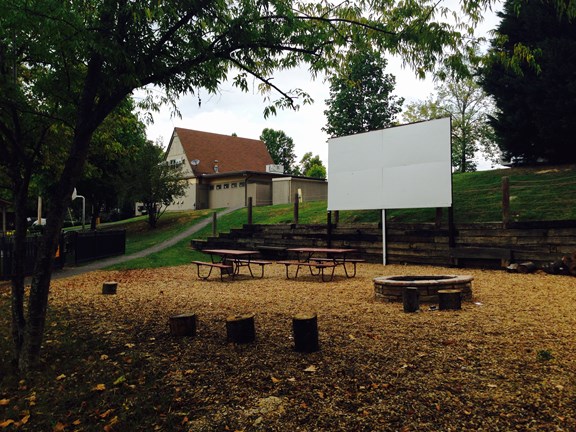 Outdoor Cinema
Bring a chair, blankets and snacks...it's movie time under the stars!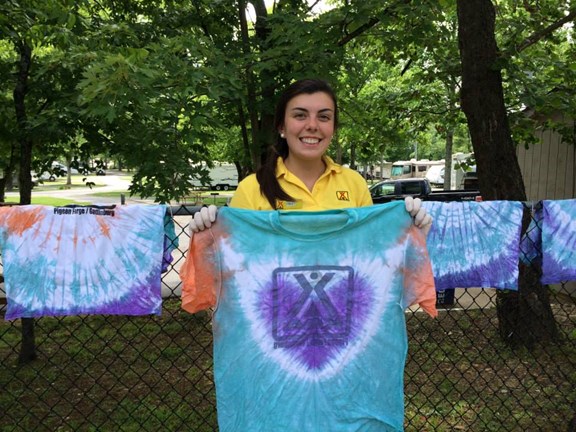 Tie Dyed T-Shirts
Bring a piece of your trip home with you: make a t-shirt during craft hour. Your tie-dyed t-shirt will be a wearable memento from your vacation. With a demonstration and all supplies provided, this retro activity satisfies campers of all ages. Remember, there is no right or wrong way to tie dye!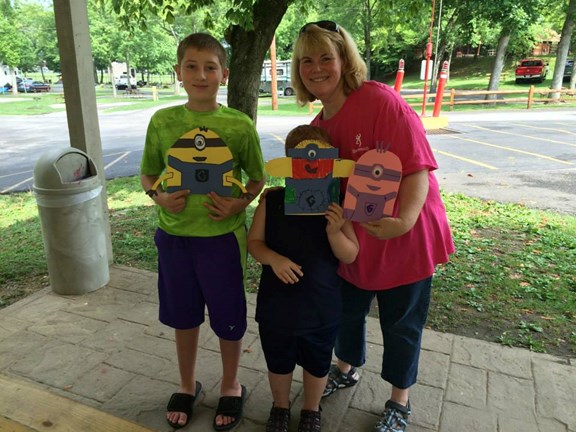 Summer Recreation Program
Summer Recreation will be dependent on county restrictions due to Covid-19.
Craft Activities: Face painting, tie-die, bead jewelry, finger painting, side walk chalk, etc. Entertainment/Group Activities Bingo, Outdoor Movie Screen, Karaoke, live family night shows, Sunday Chapel, fishing trips, Live skits, movies, game shows, ice cream socials, etc.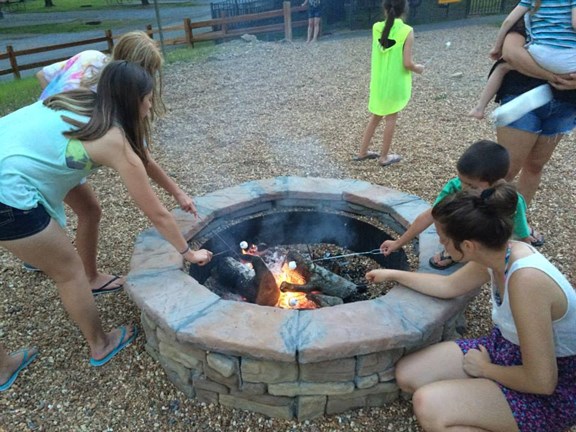 Group Campfires & S'mores
We will not be offering group activities at this time due to Covid-19 and county restrictions.
When the sun goes down, campfire time begins. Gather around the fire pit and get acquainted with fellow campers. Campfire time promises all the classics: toasting marshmallows, eating s'mores, belting out camp tunes during sing-a-longs. We've even been known to swap a scary story or two!
Local Area Recreation