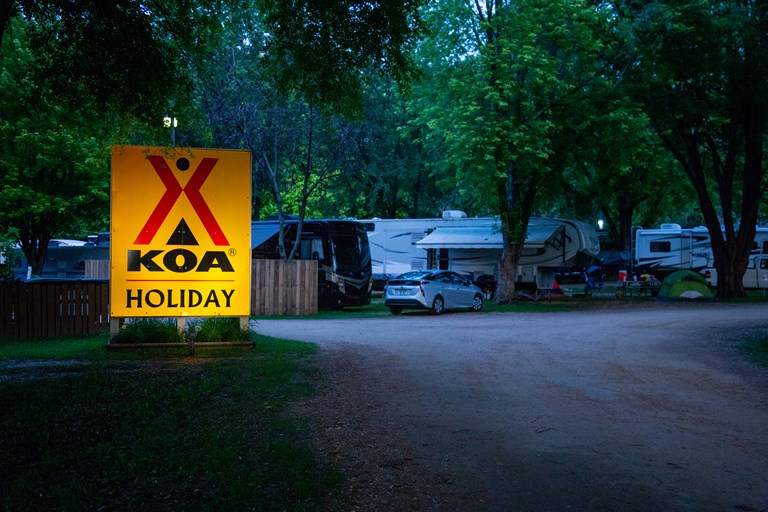 We're Sorry!
Internet reservations are currently not available for this KOA: Minneapolis Southwest KOA
Please call the campground directly to make your reservations at 800-562-6317. Thank you.
Extended Stays
2020 season:  Long term stays (In excess of 6 weeks) have been completely reserved for RV's over 30 ft in length and no further sites are available. Longer sites (RV's greater than 30 feet) are available but usually less than 2 weeks at a time.  Extended stay for RV's less than 28 feet in length are available without sewer hookups but do include "honey wagon" tank drainage on Monday and Thursday. Email or call for further information.
2021:  Returning long term campers have until October 10, 2020 to reserve and pay their deposit for 2021 season.  A Limited number of RV sites are available for extended stays.     There are more sites available during April, May, September, and October than peak season July and August. A waiting list is now established for the 2021 season.  Priority will be given to those wanting 30 - 60 days vs the entire season.  Owners reserve the right to  decline requests for long term stays. 
Contact Owners for availability and wait list placement.    952-492-6440
Activities
Due to COVID-19, the MN Department of Health has issued guidance that all communal activities are discontinued.  This includes the swimming pool, playground, Ga Ga ball court, volleyball, and basketball court, rental bikes, crafts, and mini-golf.  (Effective 5/1/2020 until further notice)