Local Area Attractions Near Lava Hot Springs East KOA Holiday
Lava Hot Springs KOA East is located on the historic "Old Oregon Trail" also known as U.S. Hwy 30.  The "World Famous Hot Springs" is only a short walk away from your cabin or campsite. The natural geothermal hot springs range in temperatures of 102-112 degrees Fahrenheit.  These sulfur-free hot springs are a delight anytime of year. 
Local attractions include the Pebble Creek Ski Area. The 9271' summit has breath taking views you won't want to miss.  Take advantage of staying at any of our KOA cabins during the winter, and receive a two for one ski pass during your stay with a KOA receipt. Ice fishing, snow shoeing, and snowmobiling are additional winter activities. Check out the Soda Springs Nordic Ski Association.
Summer activities are available between Memorial Day thru Labor Day.  The water park, river tubing, zip lining, biking, hiking, and fishing are popular summer activities.  Fishing the Portneuf River from any of our RV campsites #2-16 is a memory you will want to create.  Fishing licenses are available at the local Sunny Side Sinclair gas station. The historic Chesterfield ghost town is visited by many guests' of LDS religious faith.  The world's only captive geyser is a scenic 20 minute drive East of Lava Hot Springs in a small town of Soda Springs. While in Soda Springs many adventurists enjoy range shooting, archery practice, golfing, and ATV riding. 
Another fun day trip is the Fort Hall Casino, located 45 minutes North of Lava Hot Springs. Enjoy High Steaks Bingo, hundreds of slots, food, and well known entertainment, such as; George Lopez, and Sara Evans.  For a complete line up of upcoming entertainment visit www.shobangaming.com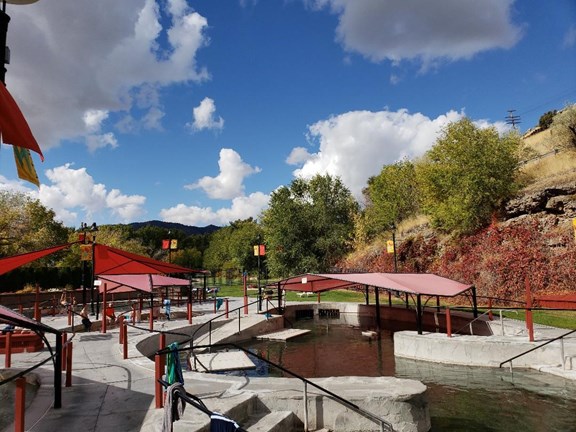 The World Famous Hot Springs
In the 1800's, the natural hot springs served as neutral ground where men of all tribes and ethnicity would come together in peace and soak. Today you will find the same thing! Visitors from all over the world come to the sulfur free hot springs to soak and relax. Choose from five different soaking pools with temperatures varying from 102° to 112° degrees Fahrenheit. These pools feel wonderful in the winter.
Dressing rooms, showers, restrooms and coin operated lockers are part of this beautiful and clean facility.  For hours and prices please refer to their website.
430 E. Main St.
Lava Hot Springs, ID 83246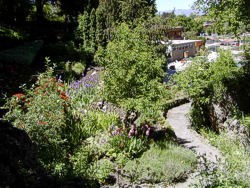 The Sunken Gardens
These little gardens are a delightful sight. Meticulously maintained and free to the public, they are nestled down in naturally formed lava reef. This is a great little detour to take during your time in Lava Hot Springs. The Sunken Gardens are located near the Hot Pools.

The Olympic Swimming Complex & Indoor Aquatic Center
This facility in Lava Hot Springs just keeps getting better! Enjoy the Summer Olympic Swimming Complex with steep speed slides  traveling 30 mph, diving platforms, diving boards, curly slides, basketball hoops and large pool. Enjoy the spacious shallow area where young ones can play for hours. Year round Indoor Aquatic Center has 25yd pool, aqua climb wall, diving board, basketball hoops.  New Portneuf Kiddie Cove shallow pool for the little ones with sprays, geysers, dumping bucket, slide and more.  Rent the party room for your next birthday party or family reunion.  Take advantage of the family discount rate on Wednesdays!
195 N. Center
Lava Hot Springs, ID 83246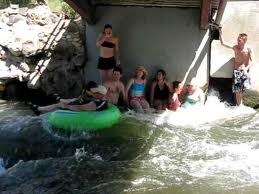 The Portneuf River
Take a nice float down the little river that runs through the town of Lava Hot Springs. Several rental shops in town offer tubes that seat anywhere from one to four people. Within an hour, you can float the river twice. Be sure to bring water shoes to protect feet, and prepare for an adventure!
Tubing the Portneuf River
Tubing the Portneuf River is a popular summer activity that opens June 1-September 15.  The entrance into the river is not located at the KOA, but is walking distance from the campground.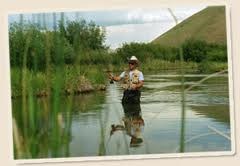 Fishing
Our campers may fish in the river, right from the campground if they wish, and on a lucky day will snare a good trout. Another popular spot for fisherman is the Chesterfield Reservoir, located about 30 minutes from the campground. We have seen great catches come back to the campground from that spot (no fish tales here!). Stop in the store to pick up your Southeast Idaho fishing guide.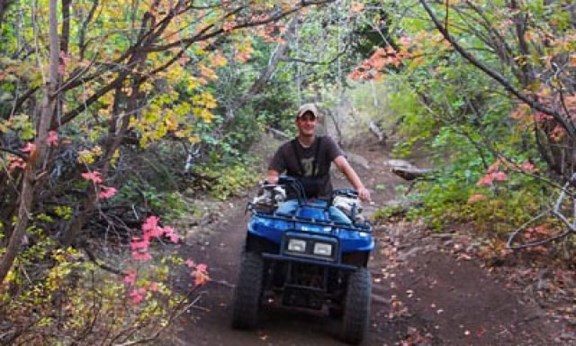 Day Trips
The City of Soda Springs is 25 minutes away. Famous for an active geyser similar to "Old Faithful". It releases every hour on the hour. The beautiful 9 hole, par 36 Oregon Trail Country Club golf course, is a popular past time. And lastly Soda Springs is the home to one of the last Drive in Theaters in the state! The Idan-Ha Drive In Theater.
Caribou National Forest is 20 minutes away, where  ATV's trails, bike trails, and hiking trails take you into the quiet countryside of the Pebble Creek resort area.
Looking for a WalMart,  Pocatello is 35 minutes away.  Check out Southeast Idaho High Country website for things to do in this area. https://idahohighcountry.org
Yellowstone National Park is 195 miles.
Teton National Park is 135 miles.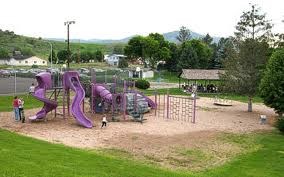 Parks
Lava Hot Springs maintains several parks which are perfect for a family reunion meal or just a place to romp for the children.  Some parks are first come first serve, see website for more information.   Buddy Campbell park can be reserved for your group by calling City Hall at 208-776-5820 or Lava Hot Springs Foundation regarding their 4 parks at 208-776-5221.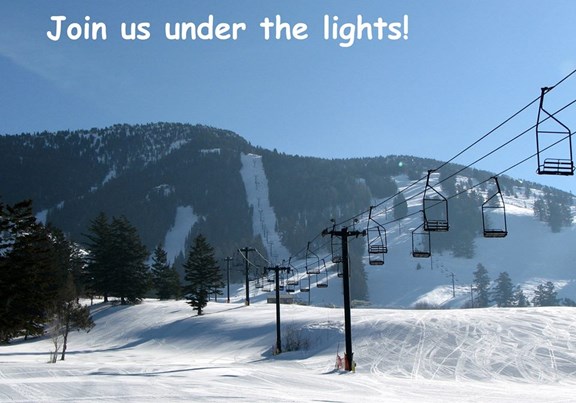 Pebble Creek Ski Area
Located 25 miles North of Lava Hot Springs, this alpine ski hill is for any skier, snow boarder's, or telemark skier's "slice of heaven".
3340 E Green Canyon Rd
Inkom, ID 83245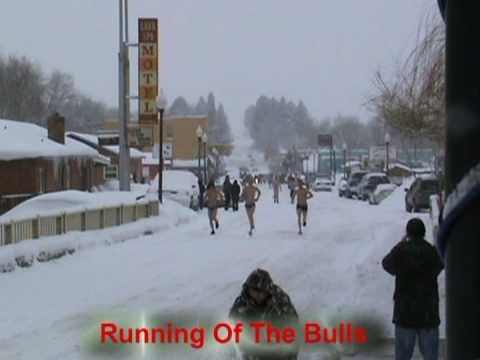 Fire & Ice Winter Festival
Lava Hot Springs celebrates the annual "Fire & Ice" Winter Festival the first full weekend of February every year.  Book your cabin today and pre-register for the events to guarantee your ticket of fun. Click on the link below for the weekend event schedule and pre-registration details.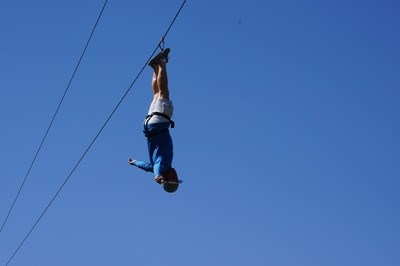 Zipline Adventures
Year round recreation for everyone. Zip line tours arranged daily. 2 hour tours pick you up on main street in Lava and bring you back. Special group tours available upon request. Come on out for some fun and enjoy the zipline and obstacle course.
155 E Main
Lava Hot Springs, ID 83246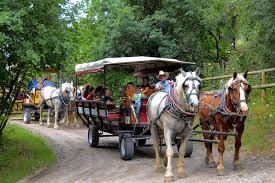 Baker Ranch Wagon Rides
Baker Ranch offers Wagon Rides during the summer months.  And enjoy Snow shoeing and Cross-Country Skiing and sledding during the winter months.
11716 S. Dempsey Creek
Lava Hot Springs, ID 83246

Folk Festival
The Annual Lava Hot Springs Folk Festival has been rescheduled for this fall.  Due to COVID-19 the following website will keep you up to date with dates, times, and singers. Visit sponsoring venues and enjoy great music performed by Folk Singer/Songwriters from the Northwest. Admission is free, but donations at the door are appreciated or purchase a raffle ticket for a great list of prizes. All proceeds are contributed to the Lava Hot Springs Elementary School Music Program. Visit the Folk Festival website for details.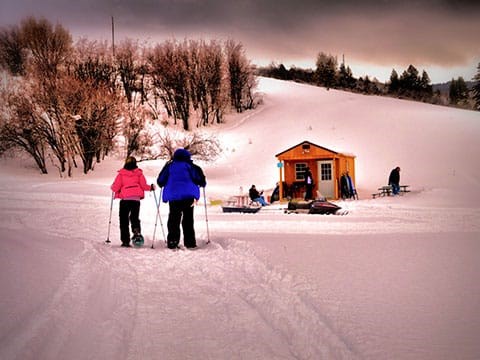 Baker Ranch Snowshoeing & Cross-Country Skiing
A winter activity that will get you out in the fresh air on a well marked, groomed beginners or intermediate trail, south of Lava Hot Springs. A warming hut is available at the mid-way point to rest, take in the wonderful views, and use the sleds/tubes on the perfect winter slope that everyone can participate in.
SNOWSHOEING:
Snowshoes and boots are available for rent or you can bring your own equipment.  Trail Fee required for all participants. 
If you have your own snow boots, the binding on the snowshoes will fit most varieties and can be adjusted. Ugg style and fashion boots will not work.  Layers of clothing and appropriate winter attire is recommended. 
CROSS-COUNTRY SKIING:
Please bring your own skis and equipment, rentals are not available. Trail Fee required for all participants. 
Layers of clothing and appropriate winter attire is recommended. 
Rentals available from 9 am - 3 pm daily.
Trail Access Open from 9 am - 5 pm daily.
Please call for information and to reserve your rentals.
208-776-5684
bakerranchlava@yahoo.com
11716 S. Dempsey Creek
Lava Hot Springs, ID 83246

South Bannock County Center & Museum
Lava Hot Springs has been a gathering place to rest and bathe in the hot springs for centuries.  Native people from many tribes used the waters as a spiritual place of healing and hunting.  Visit our "Poha-Ba, Land of Healing Water", a permanent interpretive exhibit depicting the use of hot waters by Native Americans before the coming of white man, to learn more about the Native Peoples use of this area.
110 E. Main
Lava Hot Springs, ID 83246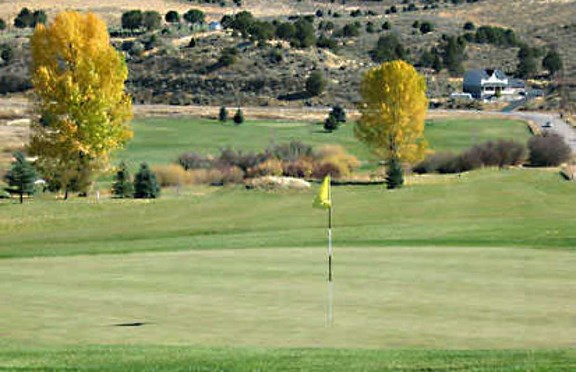 Lava Hot Springs Golf Course
Golfing at Lava Hot Springs has reopened for the 2021 season. Please call 208-648-4170 for Tee Times.  Address is 9898 E Merrick Rd, Lava Hot Springs, ID. 83246
9898 Merrick Rd
Lava Hot Springs, ID 83246