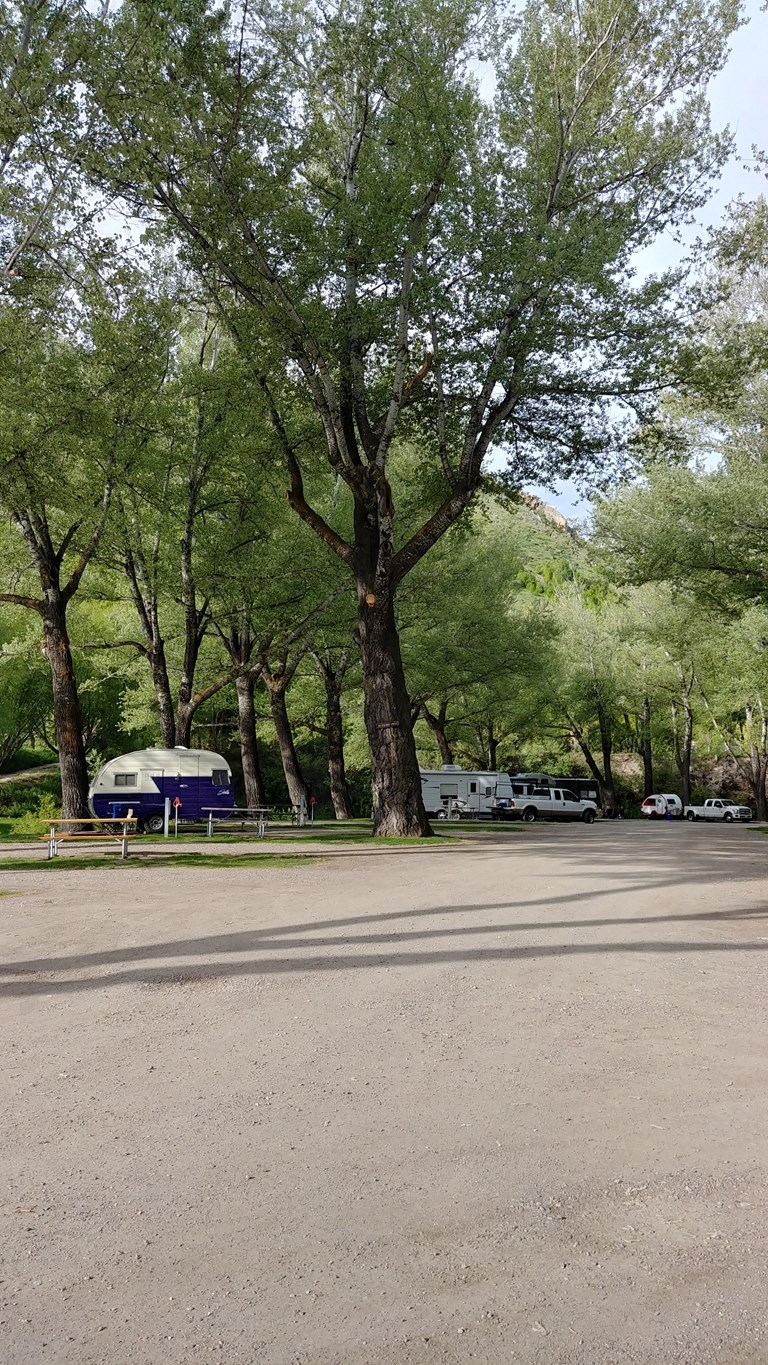 Local Area Attractions Near Lava Hot Springs East KOA
Lava Hot Springs KOA is located on the historic "Old Oregon Trail" also known as U.S. Hwy 30.  The "World Famous Hot Springs" is only a short walk away from your cabin or campsite. The natural geothermal hot springs range in temperatures of 102-112 degrees Fahrenheit.  These sulfur-free hot springs are a delight anytime of year. 
Local attractions include the Pebble Creek Ski Area. The 9271' summit has breath taking views you won't want to miss.  Take advantage of staying at any of our KOA cabins during the winter, and they will offer our guest a two for one ski pass with a KOA receipt. Ice fishing, snow shoeing, and snowmobiling are additional winter activities. Check out the Soda Springs Nordic Ski Association.
Summer activities are available between Memorial Day thru Labor Day.  The water park, river tubing, ziplining, biking, hiking, and fishing are popular summer activities.  Fishing the Portneuf river from any of our RV campsites #2-16 is a memory you will want to create.  Fishing licenses are available at the local Sunny Side Sinclair gas station. The historic Chesterfield ghost town is visited by many guests' of LDS religious faith.  The world's only captive geyser is a scenic 20 minute drive east of Lava Hot Springs in a small town of Soda Springs. While in Soda Springs many adventurists may enjoy range shooting, archery practice, golfing, and ATV riding. 
Another fun day trip is the Fort Hall Casino. Enjoy High Steaks Bingo, hundreds of slots, food, and well known entertainment, such as; George Lopez, and Sara Evans.  For a complete line up of upcoming entertainment visit www.shobangaming.com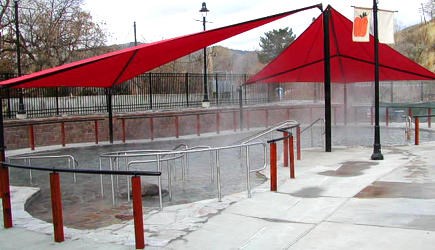 The World Famous Hot Springs
In the 1800's, these served as neutral ground where men of all tribes would come together in peace to utilize the all natural hot springs. Today you will find the same thing! Visitors from all over the world come to the sulfur free pools to rest, soak, and enjoy the scenery. Temperatures from 102° to 112° degrees. You will leave feeling relaxed and renewed.
Dressing rooms, showers,restrooms and coin operated lockers $.50 per use.  Visit the gift shop for Lava Hot Springs souvenirs.
430 E. Main St.
Lava Hot Springs, ID 83246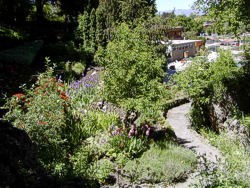 The Sunken Gardens
These little gardens are a delightful sight. Meticulously maintained and free to the public, they are nestled down in naturally formed lava reef. This is a great little detour to take during your time in Lava Hot Springs. The Sunken Gardens are located near the Hot Pools.

The Olympic Swimming Complex & Indoor Aquatic Center
This facility in Lava Hot Springs just keeps getting better! Enjoy the Summer Olympic Swimming Complex with steep speed slides  traveling 30 mph, diving platforms, diving boards, curly slides, basketball hoops and large pool. Enjoy the spacious shallow area where young ones can play for hours. Year round Indoor Aquatic Center has 25yd pool, aqua climb wall, diving board, basketball hoops.  New Portneuf Kiddie Cove shallow pool for the little ones with sprays, geysers, dumping bucket, slide and more.  Rent the party room for your next birthday party or family reunion.  Take advantage of the family discount rate on Wednesdays!
195 N. Center
Lava Hot Springs, ID 83246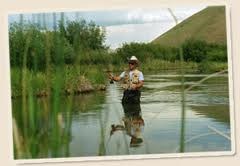 Fishing
Our campers may fish in the river, right from the campground if they wish, and on a lucky day will snare a good trout. Another popular spot for fisherman is the Chesterfield Reservoir, located about 30 minutes from the campground. We have seen great catches come back to the campground from that spot (no fish tales here!). Stop in the store to pick up your Southeast Idaho fishing guide.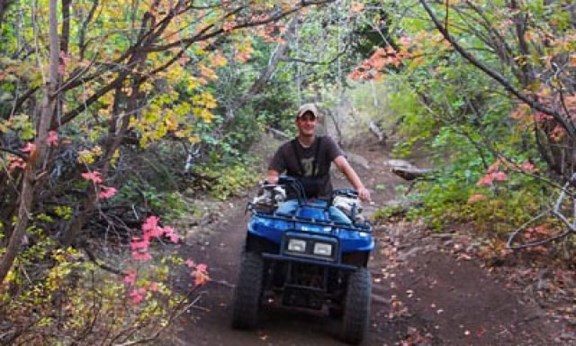 Day Trips
The City of Soda Springs is 25 minutes away. Famous for an active geyser similar to "Old Faithful". It releases every hour on the hour. The beautiful 9 hole, par 36 Oregon Trail Country Club golf course, is a popular past time. And lastly Soda Springs is the home to one of the last Drive in Theaters in the state! The Idan-Ha Drive In Theater.
Caribou National Forest is 20 minutes away, where  ATV's trails, bike trails, and hiking trails take you into the quiet countryside of the Pebble Creek resort area.
Looking for a WalMart,  Pocatello is 35 minutes away.  Check out Southeast Idaho High Country website for things to do in this area. https://idahohighcountry.org
Yellowstone National Park is 195 miles.
Teton National Park is 135 miles.
Local Area Recreation Near Lava Hot Springs East KOA