Lake Conroe / Houston North KOA Holiday Campground Blog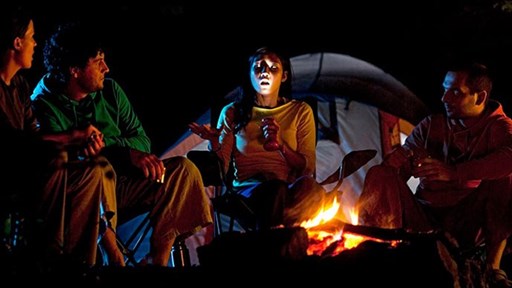 7/26/2021
'Tis the season for stories that go bump in the night! Try these not-so-scary stories to spook your kids this Halloween.Halloween is all about a little bit of scare, right?Well, okay, maybe it's more about getting plenty of candy first and then getting ready to be seriously spooked. And what better...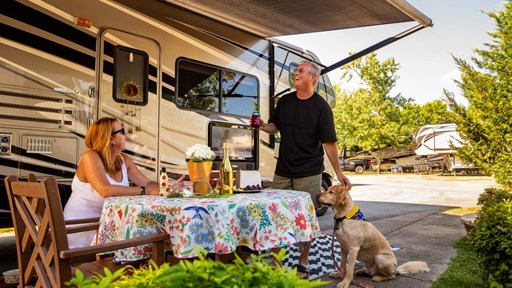 10/31/2020
If you need a stay for business, housing transitioning or you just want to stay long term at the best campground in the Lake Conroe area, we have the perfect site for you. All of our large, long term sites are 50/30/20 amp full hook ups with water, sewer, cable TV, wifi AND electric included in your...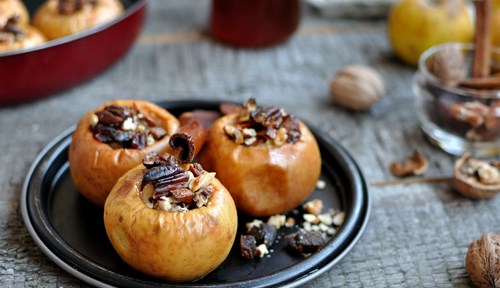 9/15/2020
Our Favorite Fall RecipesDo you smell that? It's the time of year when the air gets a bit or crisp, leaves start changing and smells of spice, apples and pumpkins feel the air. Yep, it's Fall, and it's one of our favorite times of year.While summer winds down, camping only gets better. Cooler...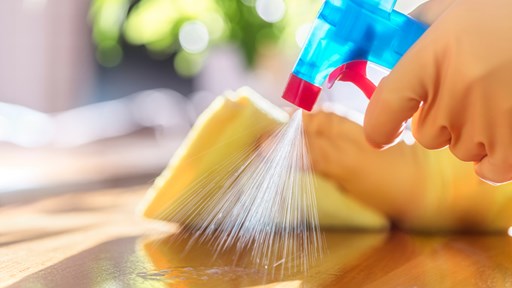 5/5/2020
Our camper's health and well-being are important to us. Due to Covid-19 we have updated our cleaning, social distancing guidelines and recreation information. RECREATION: Due to Covid-19 and county restrictions, you may find that the pool, hot tub, and other amenities may be closed during your visit...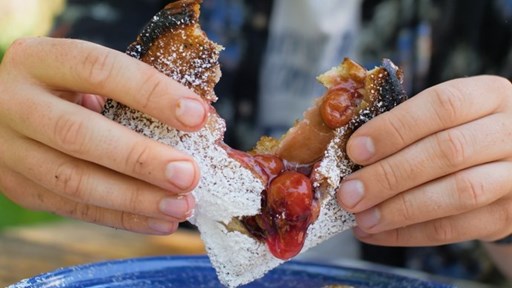 9/13/2019
Sometimes old school is the best school. These classic treats are delicious and just begging to be customized with your favorite fillings.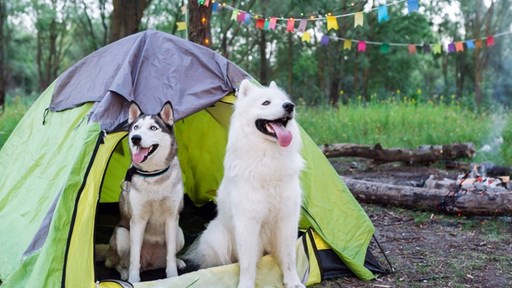 9/13/2019
If your best friend really wanted to go camping, you wouldn't leave them behind, would you? We sure hope not.And, since dogs are a man (and woman's) best friend, there's no need to leave your pup behind when you decide to embark on a camping journey.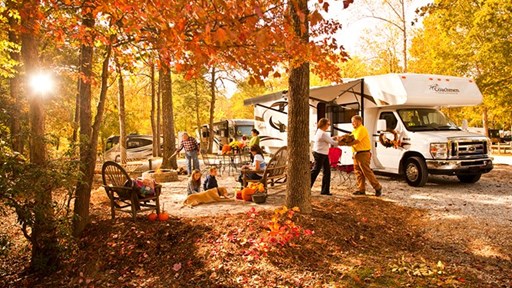 9/13/2019
Fall is my favorite time of year for camping trips. Summer gives way to cooler days and nights, and eventually the autumn leaves fill the landscape with brilliant colors. If you are like me, your last camping trip was probably during the hot summer months. Prior to venturing out on a fall camping...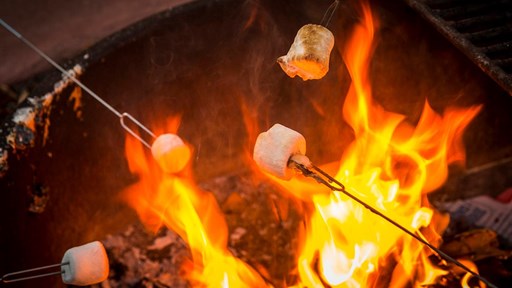 9/13/2019
Sure, anyone can roast a marshmallow.All you've got to do is start a fire, grab a marshmallow, and find yourself a stick. Sit in front of the fire with some patience in hand, and roast that 'mallow.Or, you can throw patience to the side and let that marshmallow burn, baby burn.And that's how an...