Local Area Attractions Near Grand Junction KOA Holiday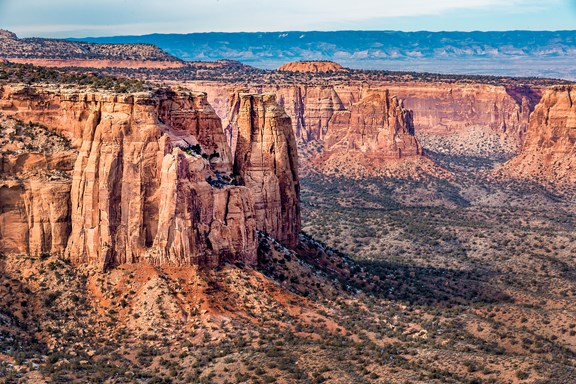 Colorado National Monument
Established in 1911, these desolate canyons southwest of Grand Junction provide spectacular sights and many miles of hiking trails. Enjoy unusual rock formations, great photo opportunities, wildlife, and hundreds of hiking and cycling trails. Many have compared the Colorado National Monument to a mixture of the Grand Canyon and Arches National Park. With 23 miles of adventure, this National Monument is a must see! It is easily our town's biggest attraction.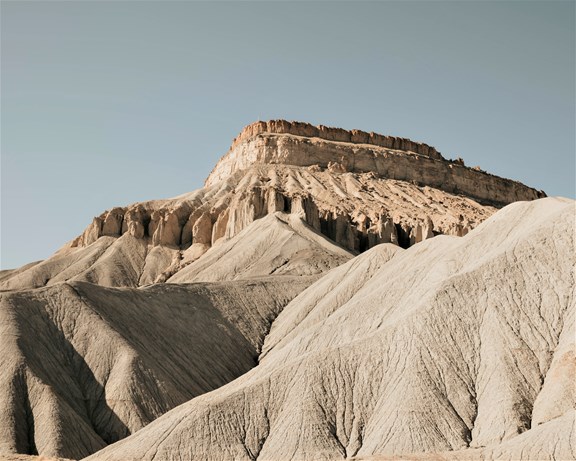 Mount Garfield of The Book Cliffs
Located on the north side of Grand Junction is The Book Cliffs mountain range and The Mount Garfield hiking trails. If you like challenging hikes, these trails are for you. The Mount Garfield trail is two miles long with an elevation climb of 2,000 feet. The trail leads you to the top of Mount Garfield where you can witness spectacular views of the Grand Valley. The reward for the hike is well worth it. It is recommended to have proper hiking shoes and a hiking pole for the rocky terrain and soft dirt.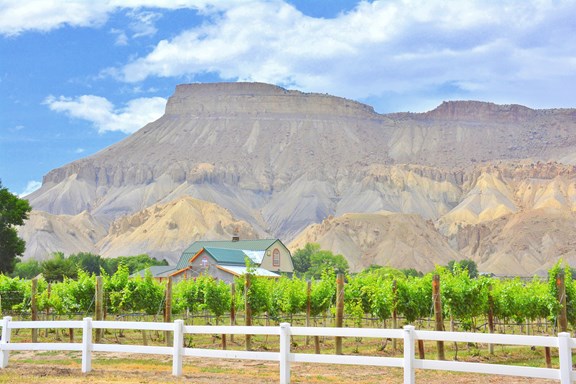 Wine Country
Welcome to the heart of Colorado's wine country. Take a trip to the many award winning wineries with a vast variety of delicious tasting wines. With over 20 local wineries, Grand Junction and Palisade produce some of the best wine in the state and hosts numerous wine tasting events all year round.
Looking for an afternoon get away? Take a drive down the Wine and Produce By-Way, located 10 minutes away from our campground, and stop to explore the unique tastes of Grand Junction.
For more information visit www.visitgrandjunction.com/wine-country for information on wineries, locations, tasting rooms, and tours.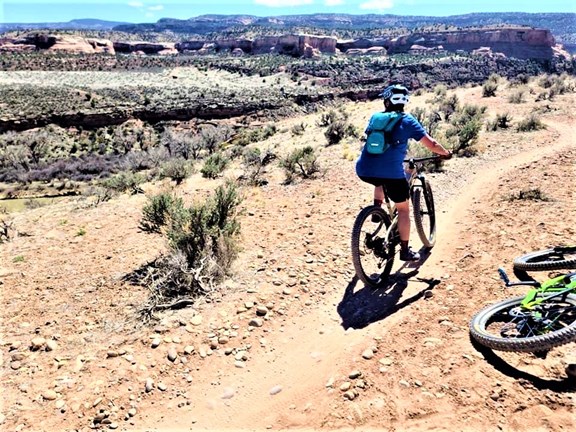 Mountain Biking and Cycling Events
Grand Junction and the Colorado National Monument have become an essential place for off-road, on-road, and bicycling events. Every year the Grand Valley hosts major bike events such as Tour of the Valley, Tour De Vineyards, Tour of the Moon, the Coors Classic and much more.
Not interested in competing, no problem! Colorado National Monument, Grand Junction, Fruita, Palisade, and The Grand Mesa is filled with trails for all levels of experience. One of the most popular trails to experience is Lunch Loops!
If you're interested in more information about upcoming bike events check out the website link for a schedule. For websites for the tours check out http://www.visitgrandjunction.com. Go to the events page to find out about all the events we host and the hundreds of trails to experience. Grand Mesa Scenic Bypass
Grand Mesa is known as the world's largest flat top mountain. The 63 mile scenic bypass overlooks endless forests and 300 lakes. Enjoy the great trout fishing, ATV trails, skiing, snowboarding, snow shoeing, hiking, and the beautiful scenery.
The Grand Mesa also host events throughout our four seasons including Color Weekend at the end of September. The colors of the aspens are unbelievable!