Grand Junction KOA Holiday Recreation
Billiard Table
We can't have a game room without a pool table! Need more chalk or pool sticks? Come into the office and ask our front desk service agent, they will be happy to help.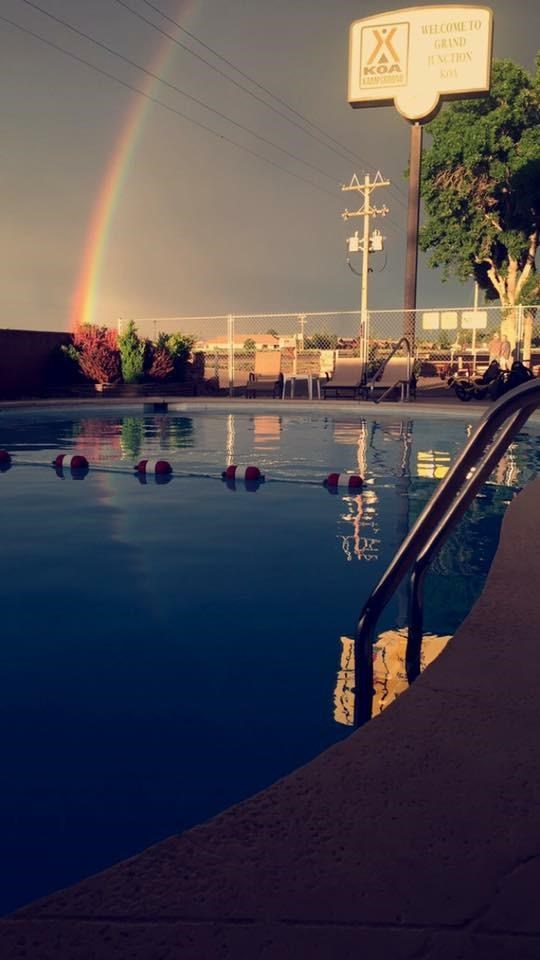 Swimming Pool
Take a dip in our tropical themed swimming pool! Our pool is available from 10 a.m. until dusk, seven days a week from Memorial Day weekend until Labor Day weekend. It's perfect for families, couples, and single travelers.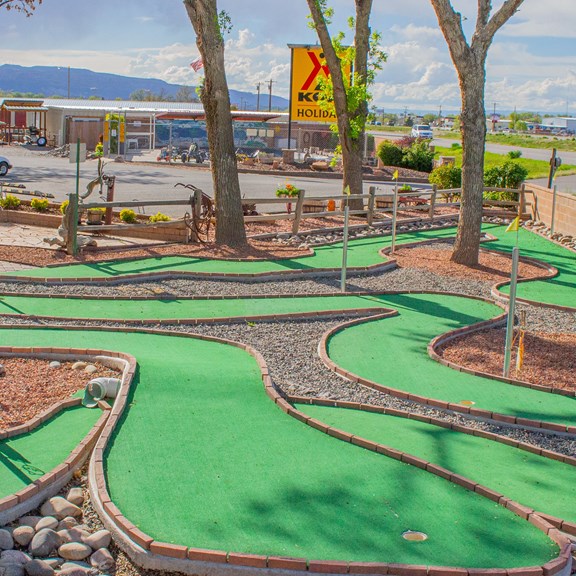 Miniature Golf
Check out our 9-hole miniature golf course designed for all ages! Our free golf course is designed for all skill levels and we offer equipment for all sizes. All you need to do is come into the office and checkout putters and balls for FREE.
So go ahead! Challenge your family in a friendly round of miniature golf! It's available all year round during our office hours and is wheelchair accessible.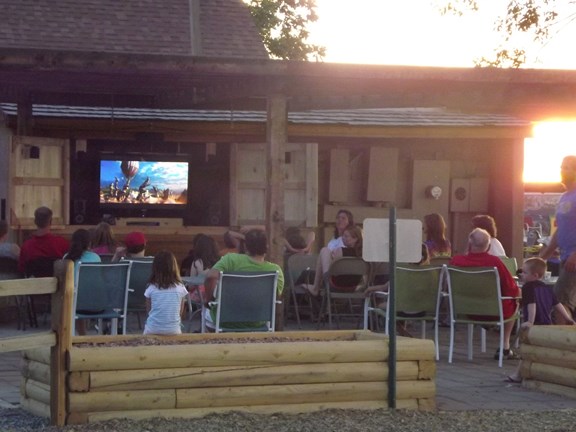 Movie Night Every Night
Come enjoy an evening in our outdoor movie theater where we feature family-friendly movies every night of the week at 8 pm. The movies are shown from Memorial Day weekend through Labor Day weekend only. So bring your new campgrounds friends, pop some popcorn, and enjoy the movie while the sun is going down.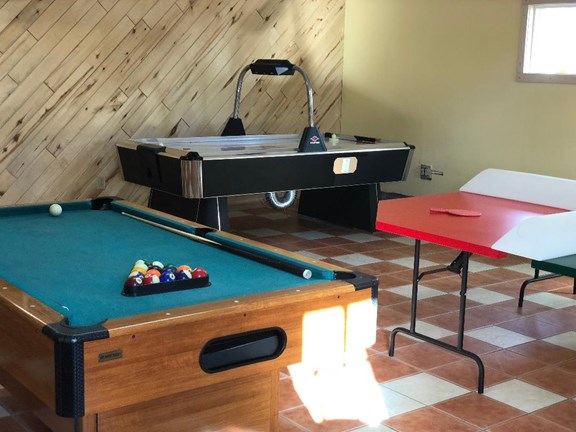 Indoor Game Room
Our indoor game room is filled with family friendly games and activities. Play traditional one on one or play with eight players at the same time on our new, state of the art, ping pong table. We also offer air hockey, board games, a book exchange, and a pool table.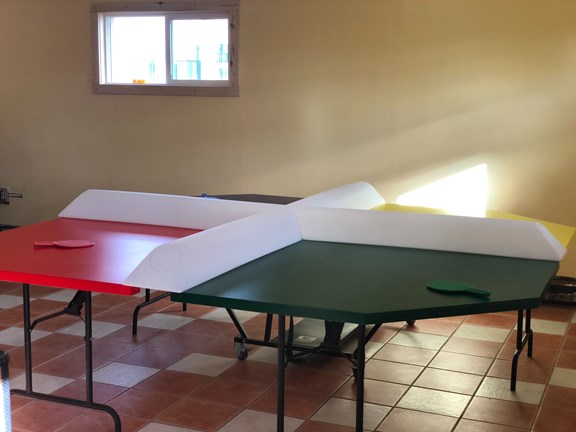 Poly Ping Pong Table
This state of the art ping pong table allows you to play ping pong traditionally or up to eight people at the same time. Ping pong has never been more fun with the family. You don't need to wait to take turns, just grab a paddle and may the best player win!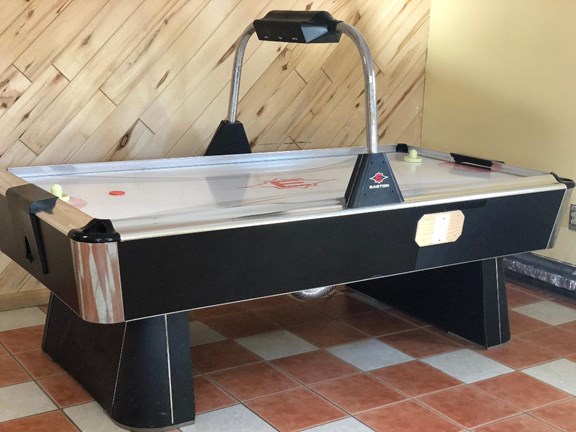 Air Hockey
Who doesn't like an intense match of air hockey with the siblings?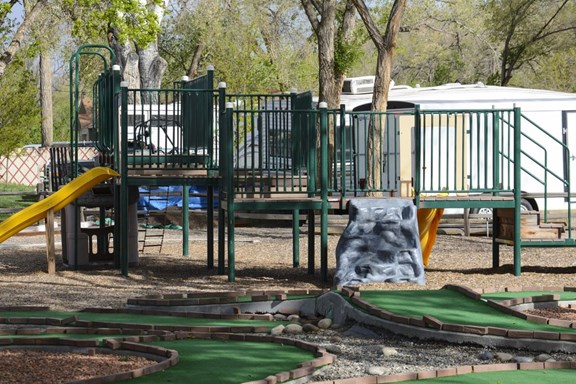 Playground
Little kids and big kids bring your friends to the playground! We have swings, monkey bars, mini cabin playhouse, and a full playground set. We recommend kids 5 and under be supervised by an adult at all times.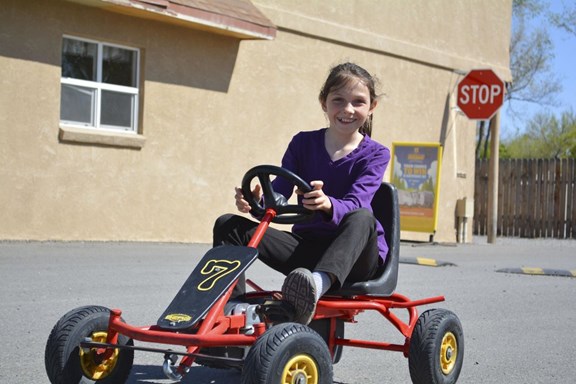 Pedal Karts
After a long day of travel and the kids are ready to play, we have the perfect solution. Rent a 4 wheeled pedal cart & take a few laps around the park!  Want more of a challenge rent a 3 wheeler (these have no steering wheel you turn by leaning in the direction you want to turn). Looking to ride in style? Take a spin on our chopper-style pedal cart. We have pedal carts for all ages!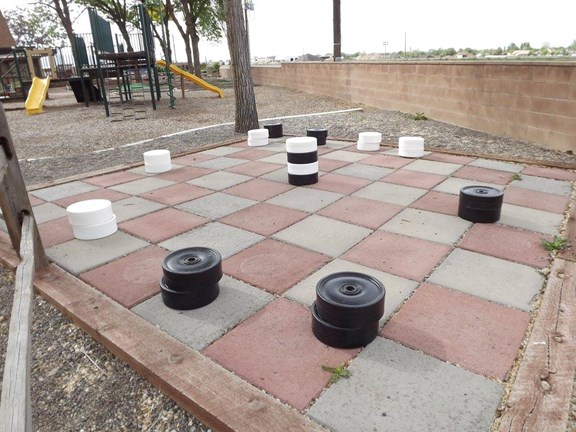 Life Sized Checker Board
Like a little strategy during your fun? We offer life-sized checkers, where you can watch the nightly summer movie and have an epic dual with your camping friends.