Local Area Attractions Near Erie KOA Holiday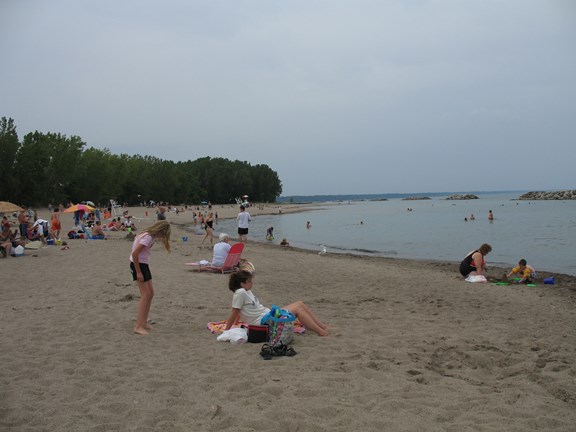 Presque Isle State Park
Presque Isle State Park includes beaches, boating, fishing and hiking. For more details visit: http://www.dcnr.state.pa.us/stateparks/parks/presqueisle.aspx Discover Presque Isle Days- Held the last weekend in July. Beach fun and activities for the whole family. Waldameer Park and Water World
Open mid-May to Labor Day. Closed Mondays, except for Holidays. Open at 11:00 a.m. Come enjoy the 43 thrilling rides, slides and pools. Waldameer Park includes Kiddieland and Tad Pool areas for little ones. Also available at the Park is a gift shop, concessions, games and free puppet show. For more information, visit Waldameer Park and Water World online. Wineries, Breweries & Destilleries
Enjoy the difference of Lake Erie wines, suds & distillates. Something for everyone to enjoy.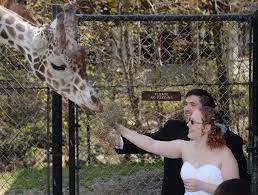 Erie Zoo
The zoo is home to over 300 animals and sits on fifteen acres of land. Nearby, there is a picnic area and plenty of parking. Services include refreshment stands, gift shop, wagon rental, restrooms and wheelchair access to facilities. Open year-round. Visit the Erie Zoo online for more information. Shopping - Sales Tax Free for food and clothing
Shop until you drop at the local Millcreek Mall and many other local stores or at the large Grove City Outlet Mall, an easy one hours drive south.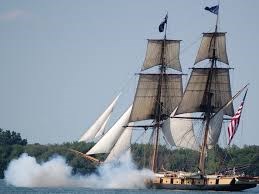 Erie Maritime Museum and Flagship Niagara
A must see is the the Erie Maritime Museum that also is the home port of Admiral Hazard Perry's Flagship, the brig Niagara. Get a first hand experience on sailing aboard the brig and book one of e few limited day sail opportunities. For more details visit: http://flagshipniagara.org/maritime_museum/ Erie History
Lighthouse, Perry Monument, and Erie Walking Tour. Wooden Nickel Buffalo Farm
Group tours available.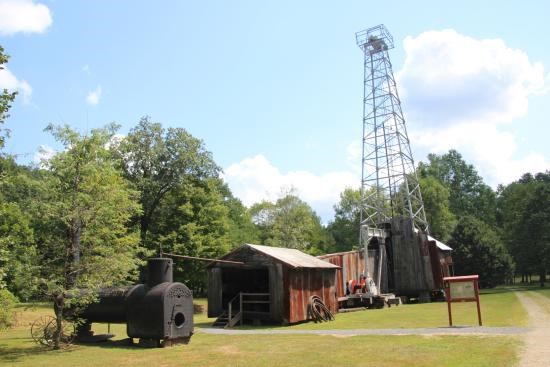 Oil Creek and Titusville Railroad/Drakes Well Museum
Open June thru October. Special events scheduled throughout the season.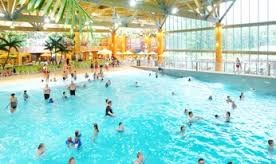 Splash Lagoon
Young and old will have a blast at this large indoor water park with with water slides, wave pool and splash pads. Presque Isle Downs Casino
Horse racing (fun for the whole family), Slots and Table games, casual and fine dining. Lake Erie Fishing Charters
But while in Erie fishing Lake Erie for perch or walleye on one of the many available charters should not be missed. Private or group charters are available. Lake Erie Boat& Jet Ski Rentals
Rent a boat to cruise Presque Isle or Lake Erie Paddle Boat Cruises
Victoria Princess Brunch & Dinner cruises in the bay and on the lake all summer long. Rent a Kayak and Paddle Presque Isle Bay
Rent a kayak and enjoy silently gliding across the waters of Presque Isle Bay or it's many bays and sloughs. Discover wildlife not seen any other way. Tom Ridge Environmental Center
Enjoy learning all about the wild life and native plant life of this unique land mass, with it's beautiful sand dune beaches, and marshes full of water fowl. Discover how nature made this place of wonder and it's roll in the War of 1812. Elk Creek Trout and Steelhead Fishing
The avid fisherman will not want to miss fishing Elk Creek, just a short distance from the campground for trout or steel-head. Golfing
There are many golf courses within a short driving distance of our campground. Erie National Wildlife Refuge
is truly a natural gem of Pennsylvania, teeming with wildlife and wild lands and offering opportunities for the public to experience nature in all seasons. Located within 1 hour drive from the campground. For more details visit: http://www.fws.gov/northeast/erie/ Erie Seawolves Baseball
Do not miss out on a an fun and affordable family outing to enjoy an Erie Seawolves minor league baseball game. For more details visit: http://www.minorleaguebaseball.com/index.jsp?sid=t106 Lake Erie Speedway
Enjoy a hot summer night filled with the roar of revving NASCAR racing. For more details visit: http://www.lakeeriespeedway.com/ Wild Rib Cook-Off and Music Fest
Held the first weekend in June. Food, Music and fun for everyone. Cherry Festival
Held the second weekend in July. Family entertainment including rides, games, delicious food, cherry pies and fresh cherries. Celebrate Erie Days
Held the third weekend in August. An international fun and food fest celebrating Erie's varied ethnic heritages.