Outdoor Adventures in Cape Charles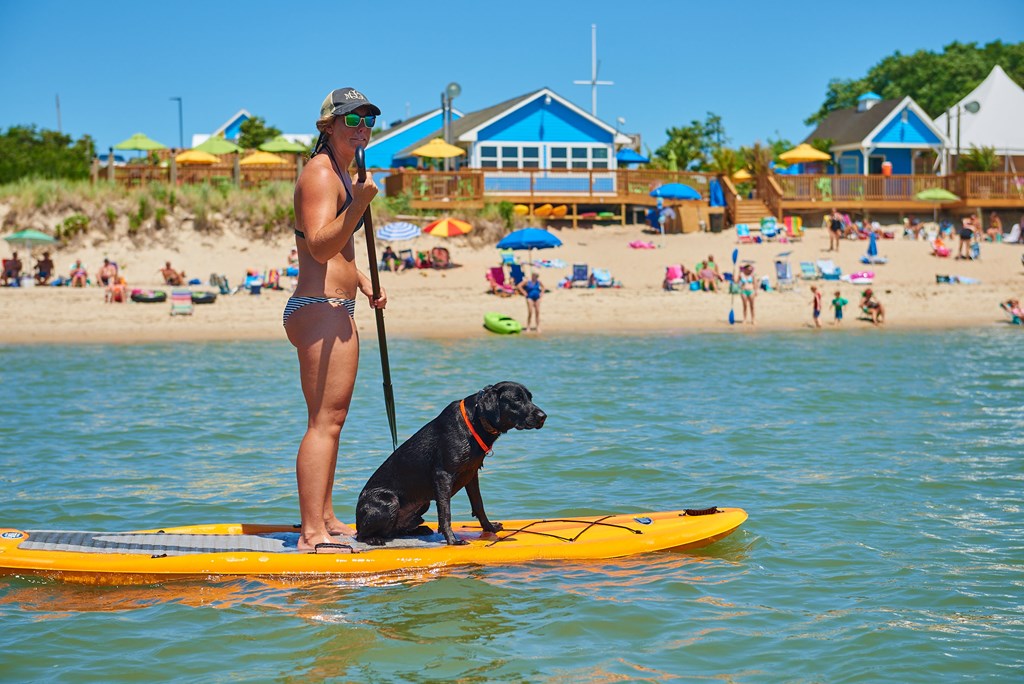 Cape Charles is a beautiful area, with bayside beaches, parks and the breathtaking Chesapeake Bay. The best way to enjoy all of that natural beauty is to get outside.
Here are a few fun ways to explore the great outdoors on Virginia's Eastern Shore.
Watersports
Head down to the private beach at Chesapeake Bay KOA and rent kayaks or paddleboards for a peaceful paddle on the bay. If you want to get your adrenaline pumping, hop on a jet ski rental from Poseidon Watersports.
If you're up for a longer paddle, book a tour with Southeast Expeditions. Explore Eastern Shore National Wildlife refuge with an expert guide, dig for you own clams in Cherrystone Creek or kayak to a winery.
Biking
The flat terrain of Virginia's Eastern Shore makes it a destination for cyclists and biking is a popular way to get around the campground. Thanks to onsite bike rentals and some nearby trails, you can spend plenty of time on two wheels during your next visit
Find the Best Local Bike Paths
Fishing and Boating
Chesapeake Bay KOA is in a prime location for boating and fishing! We have boat parking, so you can bring your own vessel with you and launch from several nearby boat ramps.
If hauling the boat with you sounds like a lot of work, book a fishing trip or a pleasure cruise with a local captain. Spend a day fishing with Top Dog Charters or take a ride with Cape Charles Boat Tour Company.
Hunting
If you're hoping to bag a white-tailed deer, head to Eastern Shore National Wildlife Refuge, which is just across Route 13 from Chesapeake Bay KOA. Both firearms and archery are allowed for deer hunting.
Waterfowl hunting is not allowed in the park, but the refuge's boat ramp can be used to access waterfowl grounds.
Parks
There are tens of thousands of acres of parkland just waiting to be explored on Virginia's Eastern Shore. Whether you want to have a peaceful day of bird watching, a walk on a secluded beach or a hike through pristine forests, you'll find it nearby.
Discover Beautiful Local Parks
Beaches
From a private stretch of sand right here at the campground, to a secluded beach sheltered by dunes and pristine shorelines on deserted islands, there are so many beautiful beaches to visit.
Get the Inside Scoop on Local Beaches
You May Also Like:
7 Fun Things to do Near Cape Charles
Fun for Your Pup at Chesapeake Bay KOA
The Ultimate Guide to Cape Charles