Fun for Your Pup at Chesapeake Bay KOA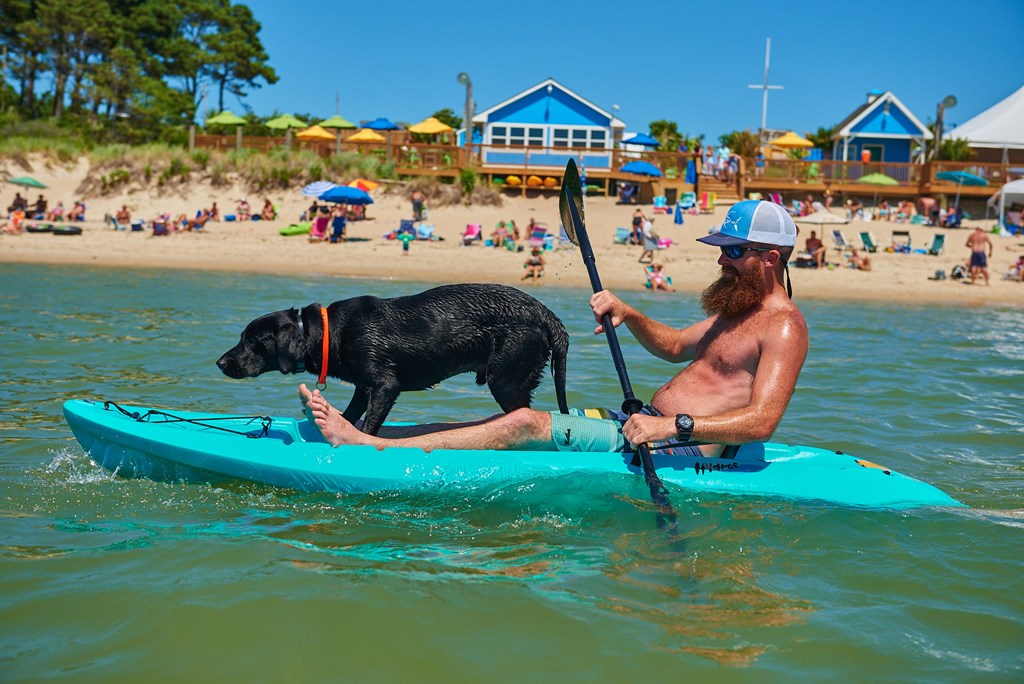 They don't call them fur babies for nothing, your pet is a part of your family. That's why we treat them just like guests when they stay at Chesapeake Bay KOA.
There are just a couple of things you need to know before bringing your pet to stay with us.
You'll need a copy of your pet's rabies certificate to present at check-in.
All guests are required to sign a pet agreement at the time of check-in.
Now that we've got the formalities out of the way, here are a few things you and your pet can look forward to when staying with us.
Pet-Friendly Accommodations and Sites
You have options when you're staying at Chesapeake Bay KOA with pets. All of our RV sites are pet-friendly and we also have pet-friendly accommodations.
When you stay on a RV site there's no limit to the number of pets you can have on your site and there's no fee for pets.
But RVers aren't the only ones who can bring their pets to Chesapeake Bay KOA. We have pet-friendly RV rentals and cabins! You can have up to two pets per accommodation per night for a fee of $10 per day.
Dog Park
Your pup doesn't need to spend the entire trip cooped up in your RV or cabin, they can run free in our onsite dog park!
There are lots of benches where you can sit while your doggo plays and they even have leash holders. It's a great place to kick back with your fellow dog owners while you pup makes friends.
Dog Beach
Your pup can have their very own beach day at our Sandy Paws Dog Beach. This off leash area is located at the northern end of our private beach. You doggo can run, play and swim as long as you're hanging out on the beach with them. There's no better way to wear out a high energy pup than a swim and a run on the beach!
Camp Store
Don't stress out if you check in at Chesapeake Bay KOA and realize you forgot something for your fur baby. Our camp store is stocked with everything from toys to food, leashes and poo bags. We've even got pet themed items for the fur parent in your life.
Next time you book a stay at Chesapeake Bay KOA bring your pet with you so you can enjoy all the fun our waterfront campground has to offer together.
You May Also Like:
The Ultimate Guide to Cape Charles
Parks to Visit Near Cape Charles