Cherokee / Great Smokies KOA Holiday Recreation
Cherokee / Great Smokies KOA Recreation
Cherokee/Great Smokey Mountains KOA where the fun never stops! While this region offers tons of attractions you won't want to miss, be sure to take advantage of the fabulous recreation right here at your Cherokee KOA campground. From fishing the Raven Fork River to making tye-die shirts, you will be sure to have a great time throughout your stay.
Starting Memorial Day weekend through Labor Day weekend, you will find your weekly Fun Finder at the registration desk or just ask a team member in yellow! It's filled to the brim with entertaining activities and organized programs your whole family can enjoy during your visit.
We take pride in making your stay a GREAT experience for each and every member of our camping families! Check out some of our recreation opportunities here at Cherokee KOA.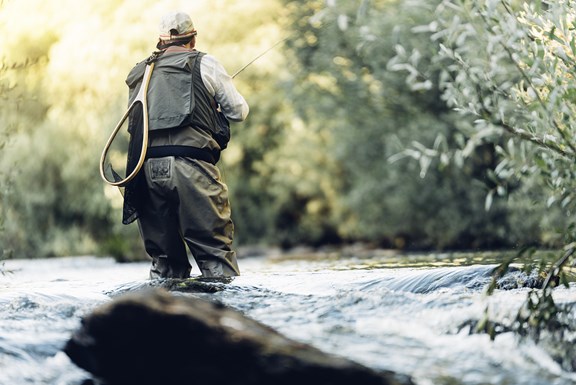 Cherokee KOA Featuring Trout Fishing
If you're searching for a campsite with trout fishing in Cherokee, NC, look no further than Cherokee KOA. Our region offers some of the best fishing in the country. Whether you're a pro angler or an amateur looking for some leisurely recreation, Cherokee, NC, offers a 30-mile clean, clear and fully stocked trout stream. Around every corner is another gorgeous fishing spot where you can while away your time enjoying this exciting sport at its best. All over town are shops that can provide you with an authorized fishing permit. You can even visit a local tackle shop to get fully outfitted with gear or pick up a few odds and ends that you may have left behind. Plus, throughout the year, the town of Cherokee hosts a variety of fishing tournaments and contests for angler-lovers of all kinds, so be sure to check ahead and plan your camping trip around one of these exciting events. There's no need to leave your Cherokee KOA campground for a great fishing experience. The rippling Raven Fork River flows along one side of our campground, offering miles of excellent stream fishing. If pond fishing is more your angle, you'll find three Tribal-owned trout ponds framing the west boundary of Cherokee KOA.Camp With KOA or campers looking for a fun-filled vacation with tons of things to do for fishing-lovers, nature-lovers and each and every member of your family, it's time to book your stay at KOA in Cherokee, NC.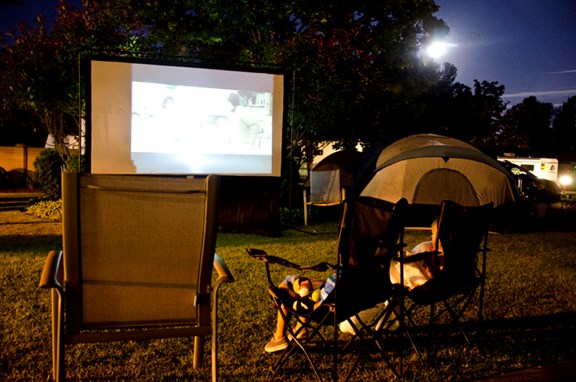 Movie under the stars
All activities will require proper social distancing. 
Bring your chair or snuggle up in a blanket for a family-friendly movie under the stars. With a movie projected on our giant outdoor screen, you and your family will enjoy yummy refreshments, family time together and a great flick. All refreshments are available for a fee. Weather permitting, this activity is offered every weekend May 15 through Labor Day. To see our list of movies, check your Fun Finder available at the registration desk.
Themed Weekends (in season)
Currently, we will limit theme weekends. Updates coming soon.
Our Recreation Director at Cherokee KOA ensures there are always new and exciting programs in the lineup that will make you never want to leave the campground. We update our events page regularly, so keep checking to see what fun activities are on offer next.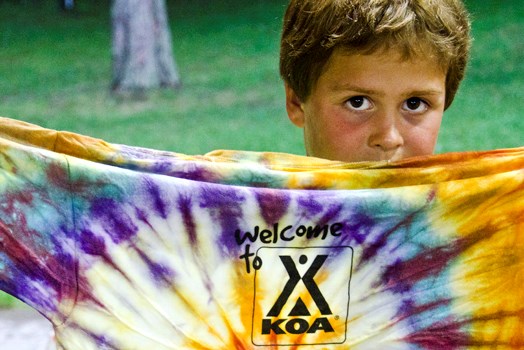 Tie-Dyed T-shirts
You and your kids will love bringing a piece of your trip home with you when you make your own tie-dyed t-shirt during craft hour. These wearable mementos provide a fun, retro activity that campers of all ages will enjoy. All supplies are provided, and a member of our team will demonstrate. Available Memorial day weekend through Labor day. The best part is, there's no right or wrong way to tie-dye!
Big Bouncer!
If your kids are bouncing off the walls with excitement, we've got the perfect solution. The big bouncer is big, bouncy and open all year. Plus, it's free.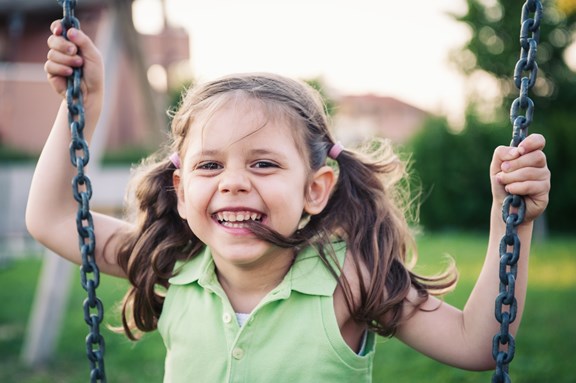 New Playground Coming Soon!
We have removed our old playground to make way for a New & Improved playground that the kids will love playing on. We'll keep you posted on our progress.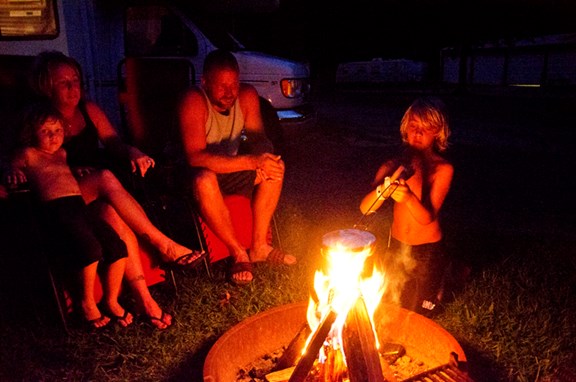 KOA Campfire Time
As the sun sets behind the mountains, it's the perfect time to light up the campfire. We invite you to gather around the fire pit and get to know some of your fellow campers during KOA Campfire Time. You can be sure of all the classic campfire staples — toasting marshmallows, eating s'mores, belting out camp tunes during the sing-a-long. There may even be time to swap a scary story or two. Available Memorial day weekend through Labor day.
Christmas in July
Who says Christmas cheer only comes once a year? Join us the weekend of July 18-21 as we celebrate Christmas in July. This event includes all the holiday activities you love — site decorating contest, Ugly sweater party with music and plenty of fun for all. Plus, your kids are sure to squeal with delight when they meet our very special guest, Santa himself!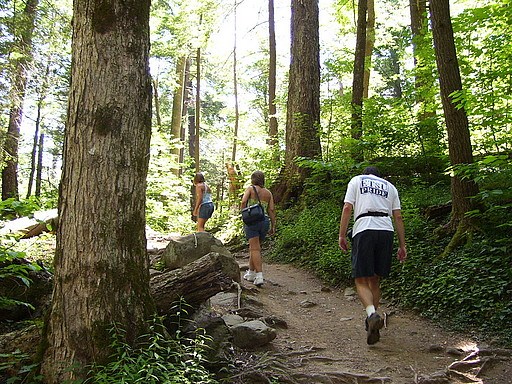 Cade's Cove Day Trip_Canceled at this time
Day trip is currently suspended until further notice due to Covid-19.
This summer we will be offering a day trip to Cade's Cove, price is $15 a person, trips take place on Wednesday and Saturday's and include a bag lunch. Space will be limited so be sure you book ahead of time.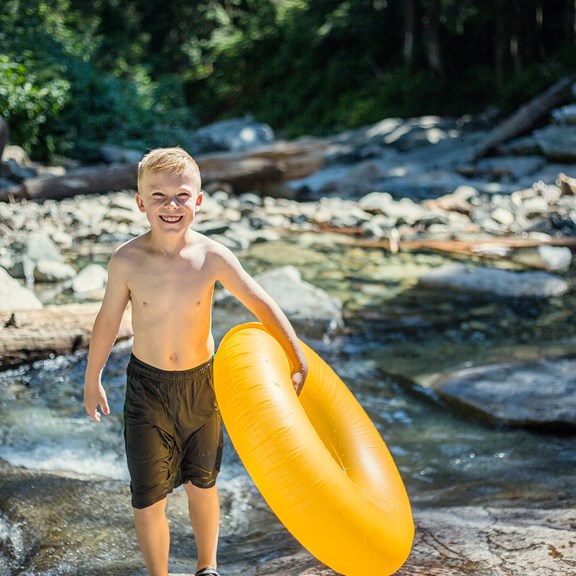 Tubing on the River
There is currently tubing allowed but no shuttles are running at this time.
Wind down the Raven Fork river on a 2 to 3 hour float while relaxing and looking at nature wonders. Free shuttle to tubing location 3.5 miles from camp. Rentals available at the campground. Fees apply.
New Playground!
We are excited to announce we have put in a new playground for the kids to enjoy! Run, Jump, Play!
Local Area Recreation