Local Area Recreation Near Cherokee / Great Smokies KOA Holiday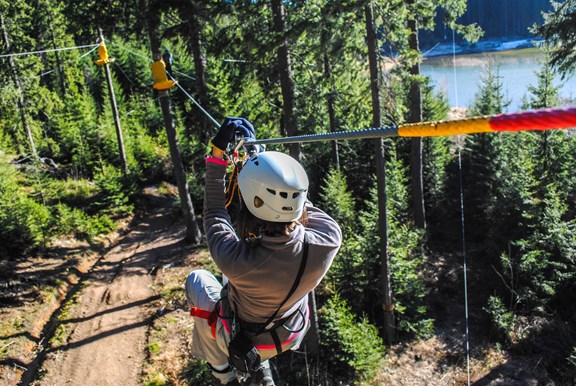 Nantahala Gorge Zipline Canopy Tours
Enjoy a soaring and gliding experience naturally fueled by a gradual elevation change at Nantahala Gorge Canopy Tours (NGCT). More than a zip line ride, NGCT takes you through multiple ecosystems, past hemlocks, into hardwoods, and through a deciduous forest packed with native flowering plants such as mountain laurel, dogwood, rhododendron, giant Frazier magnolia, rare umbrella magnolia, silver bells and many more. Book your tickets at the Cherokee KOA Recreation Outpost.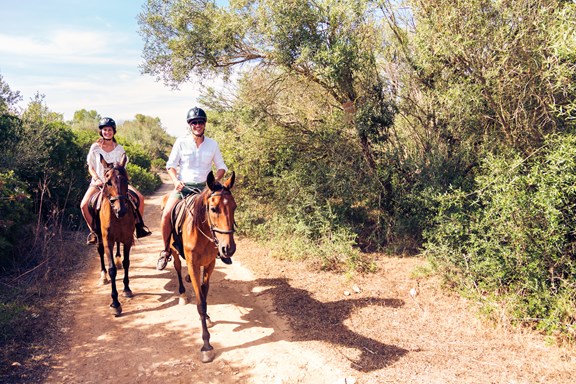 Horseback Riding
Take in the beautiful Great Smokes on horseback! The morning trip includes a trail ride in the National Park that takes you up to a small waterfall. The afternoon trip takes a different hour-long route into the National Park. All horseback rides are escorted. Weight limit for horseback rides is 200 pounds.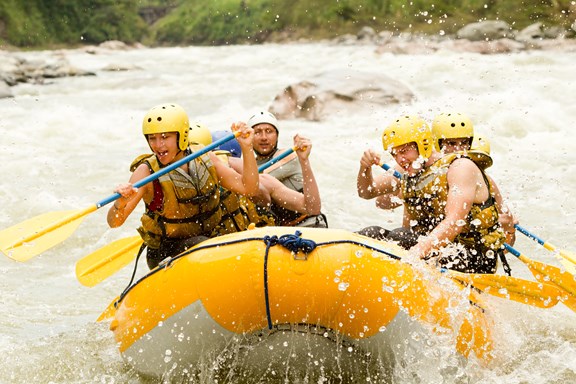 Whitewater Rafting on the Tuckasegee River
Whitewater rafting is great fun with the group from Cherokee KOA! The bus leaves Cherokee KOA each day at 12:30 p.m. Sign up at the Recreation Outpost in advance to be assured of a seat on the bus and the raft. The rapids are class 1 and 2 with a class 3 at the end. The Forest Service has a minimum weight limit for children of 60 pounds. Life vests are provided. Wear shorts or bathing suit, t-shirt and tennis shoes. A change of clothes and towel are recommended for after your trip. Changing facilities and KOA Lockers for keys and watches are available.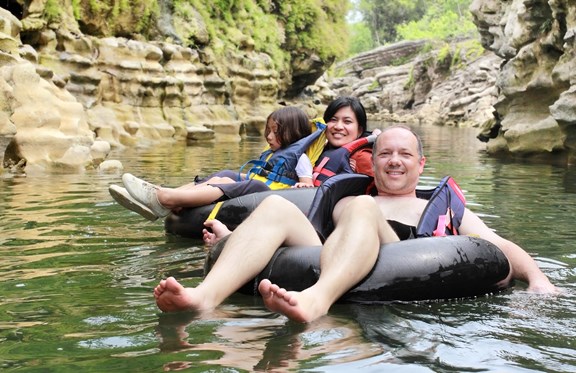 Tubing on the River
Wind down the Raven Fork river on a 2 to 3 hour float while relaxing and looking at natures wonders. Free shuttle to tubing location 3.5 miles from camp available with rental of tube at the Cherokee KOA campground.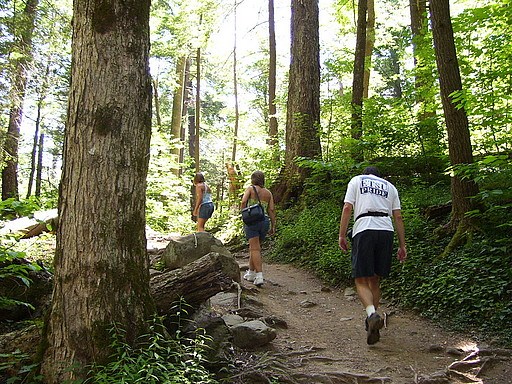 Nearby hikes
Check out these interesting spots around our campground: Mingo Falls (1/2 mile from the campground) Riverside Trail (5 miles from the campground) Blue Ridge Parkway (5 miles from the campground)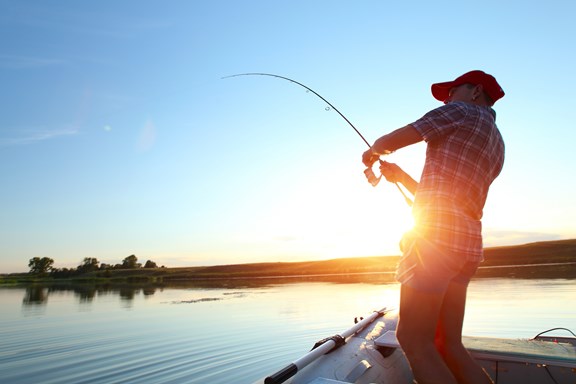 Area Fishing
The Raven Fork River flows along one side of the campground with miles of excellent stream fishing. If you prefer pond fishing, you'll find three Tribal-owned trout ponds framing the west boundary of Cherokee KOA. All are stocked twice weekly (tribal license required). There's also a new area on the river that is strictly for catch-and-release fly fishing (additional license required).
Fishing at Cherokee Indian Reservation does not require a state fishing license, but you do need to purchase a daily tribal fishing license and a special additional license if you are going to the Catch and Release only sections. Fishing is permitted on the Reservation from one-half hour before sunrise to one-half hour after sunset.