Cherokee KOA Closed COVID-19 Announcement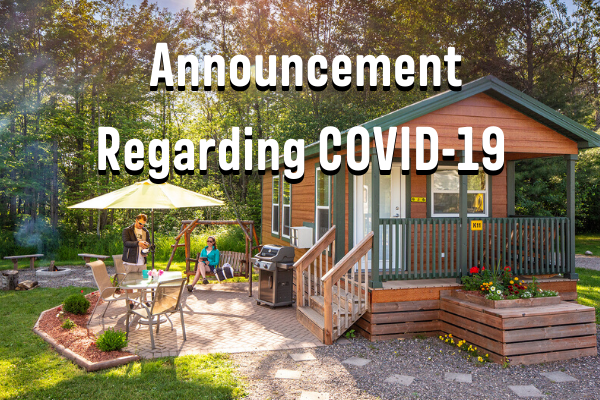 KOA's mission is connecting people to the outdoors and each other. We strive to achieve this mission every day. Given these past days and the growing situation with COVID-19, fostering connection at Cherokee KOA Holiday means making our employees and campers health our number one priority.
Beginning Monday, March 22,2020 at 12:00 p.m. Cherokee Nation has restricted all visitors to the reservation until further notice.
Cherokee KOA Holiday will be CLOSED to new guests effective immediately and until further notice.
We do not take these cancellations and restrictions lightly. The safety and security of our campers and staff are our main priority. The campground will be taking the following steps:
· Work with current campers on needs and exit procedures
· Modify or Cancel all reservations until April 4, 2020. The campground will be reaching out to campers directly regarding modifying or cancelling upcoming reservations. We will be starting with the closest reservations first. The decision to modify or cancel will be at the camper's discretion.
· If modifying reservation, all discounts will be honored
· If canceling an existing reservation, all deposits will be refunded with no cancellation fees
We appreciate your cooperation and understanding during this difficult time. We look forward to seeing you this summer.
Sincerest Regards,
With Sincerest Regards,
Cherokee KOA Holiday
828-497-9711