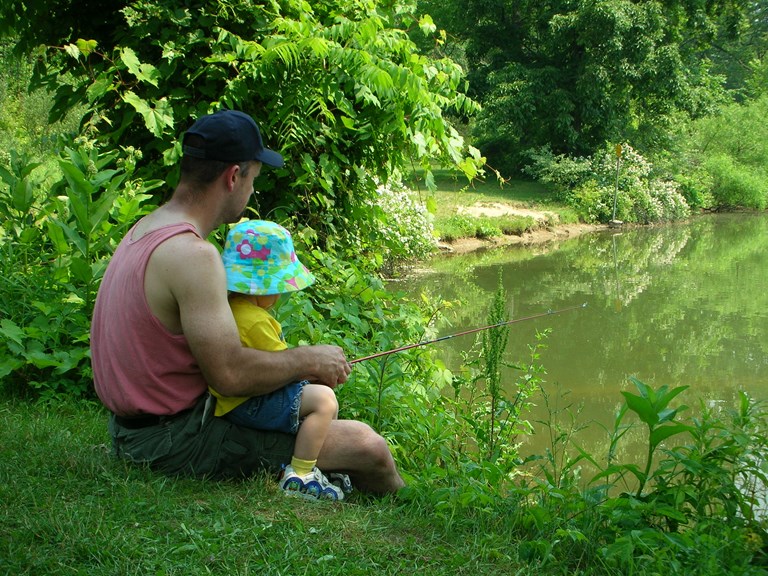 Local Area Attractions Near Bellefonte / State College KOA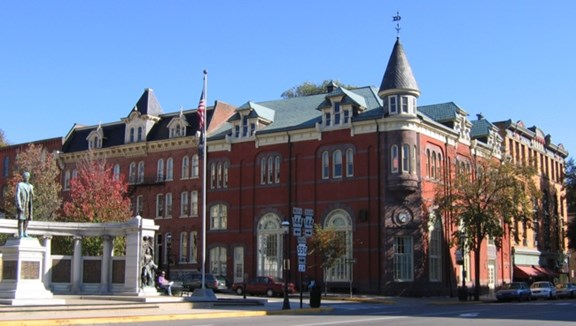 Victorian Bellefonte and the Historical Railroad
Bellefonte is listed on the National Register of Historical Places and has countless Victorian-style buildings. The Bellefonte Historical Railroad operates from the restored Pennsylvania Railroad Station and charters more than 60 miles of track.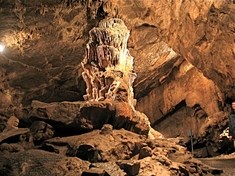 Woodward Cave
One of Pennsylvania's largest limestone caves. It is nicknamed "The Big One." It is also home to the "Tower of Babel," Pennsylvania's largest Stalagmite.
Curtin Village
This village provides a glimpse of iron-works plantation life in the 1800s. A refurbished iron-master's mansion contrasts with the restored iron-workers log cabin. The rebuilt, charcoal-fueled, water powered blast furnace preserves the heritage of Pennsylvania's metal industry.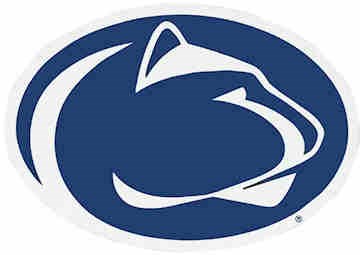 Penn State University
Home of the Big Ten powerhouse, the Nittany Lions, Penn State enrolls nearly 40,000 students providing exciting athletic events at Beaver Stadium, the third largest football stadium in the country, and the new Bryce Jorden Center. The Plamer Museum of Art is also located on the campus and welcomes visitors with sculpture gardens and ten spacious galleries. Other museums include Matson Museum of Anthropology, Frost Entomological Museum, Earth and Mineral Science Museum, National Cable Television Center and Museum, and the Football Hall of Fame. Penn State also offers recreational facilities such as golf courses, tennis courts, and flower gardens.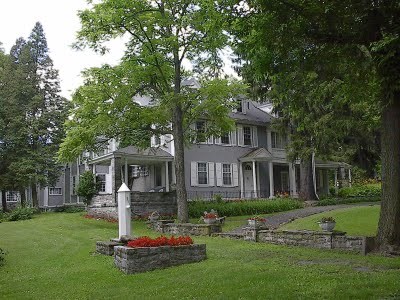 Boal Mansion and Columbus Chapel
16th Century Chapel belonging to Christopher Columbus' family from Spain, brought to this area in 1919 by the Boal family. Boal Mansion was built in 1789 and houses relics of the American Revolution and items from the Medieval Era from Spain and France.
Pennsylvania Military Museum
This museum examines our history from Benjamin Franklin's first military unit, "The Associators', through the Viet Nam conflict. The tour is highlighted by a walk through World War I battlefield, complete with sound and light effects.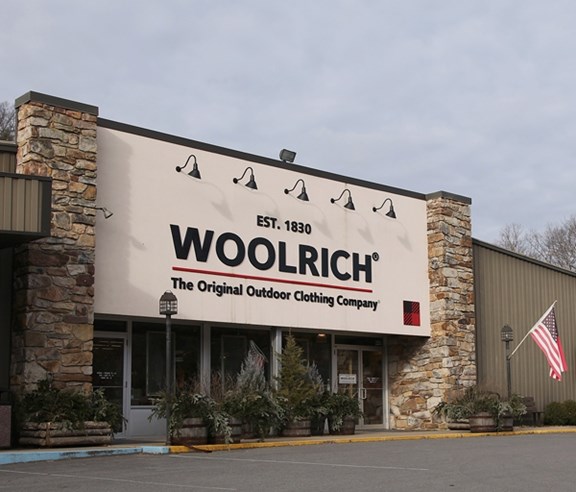 Woolrich Outlet
Factory Woolrich Outlet is the place to look for Woolrich products. Factory provides self-guided tour and video productions.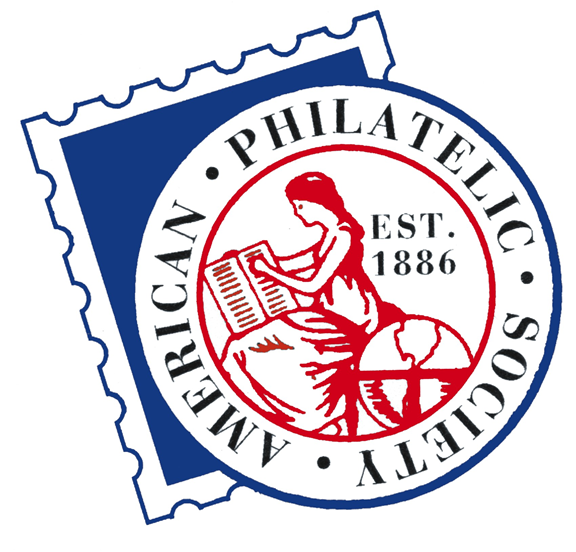 Facilities
Free heated pool and wading pool, recreation area, playground, basketball court, sports area, stocked fishing pond, walking trails, choice of wooded or open sites, kamping kabins, two clean modern bathhouses, general store (gifts, RV and camping supplies), Laundromat, 24-hour security, leashed pets, group rates, off-season rates, cable TV and more.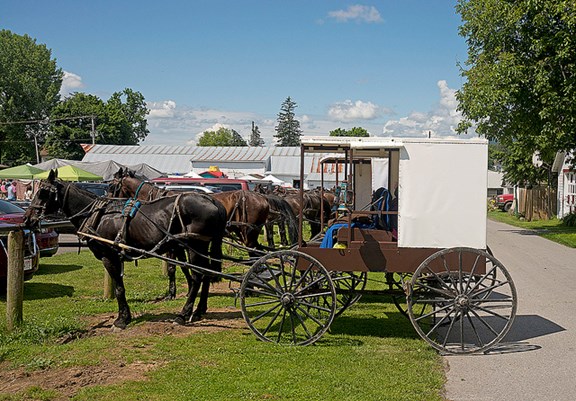 Belleville Amish Market
Every Wednesday the large farming and Amish population gather to sell baked goods, produce and livestock. The market has grown into a large flea market. This is a fun way to interact with the Pennsylvania Amish and get to taste their foods, view and buy their crafts, and observe their lifestyle.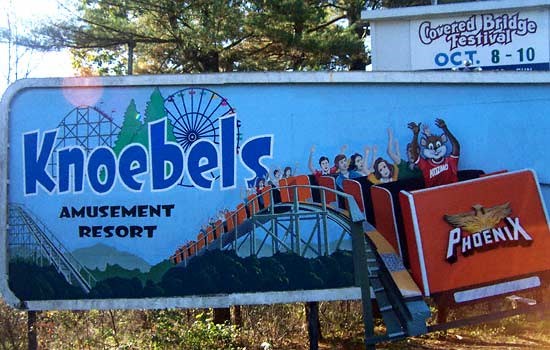 Knoebels Amusement Park
This amusement park provides free admission, free parking and free entertainment. It is home to one of the few remaining hand-carved antique Grand Carousel. Its Bumper Cars are rated the best in America!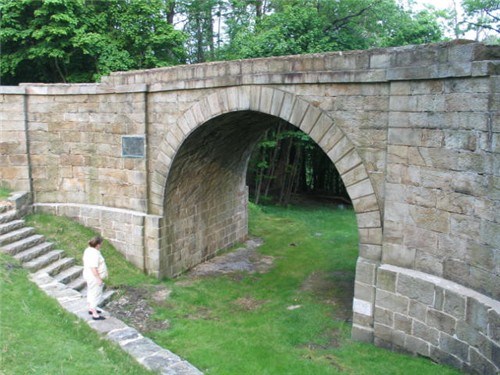 Allegheny Portage Railroad
This National Historic Site provides a look into the operation of transporting people and goods over the Allegheny Mountains in the early 1800s. The portage railroad was a set of stairs, on a grand scale, and mechanized inclines to lift and lower cars.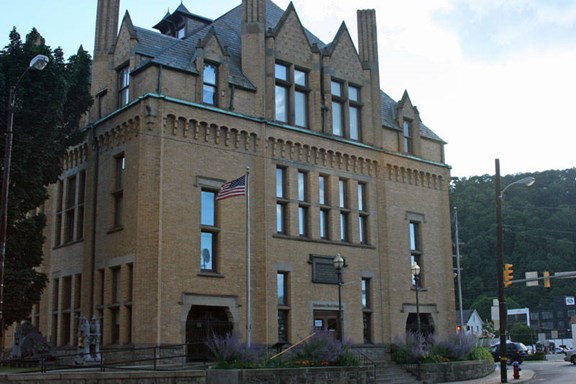 Johnstown Flood National Memorial
In 1889 the South Fork Dam broke and its waters moved down 14 miles to the town of Johnstown. The devastation of the town itself was over in 10 minutes and in that time 2,200 people were killed. This national memorial explains the reason and the outcome of this disaster.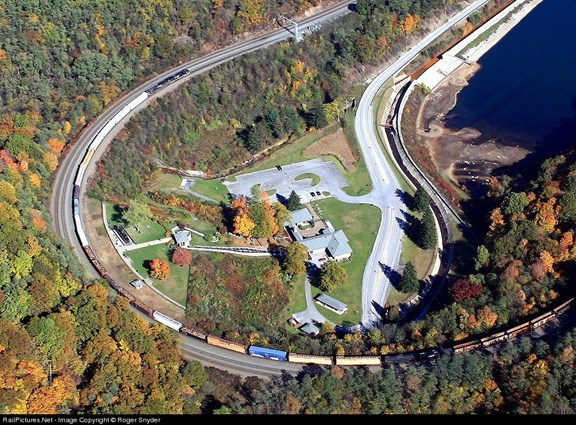 Horseshoe Curve Railroad
This track of railroad was built in 1854 and today still guides about 50 trains a day. The curve hugs the edge of three adjacent mountains. It is a piece of technological ingenuity that holds up more than 140 years after its inception.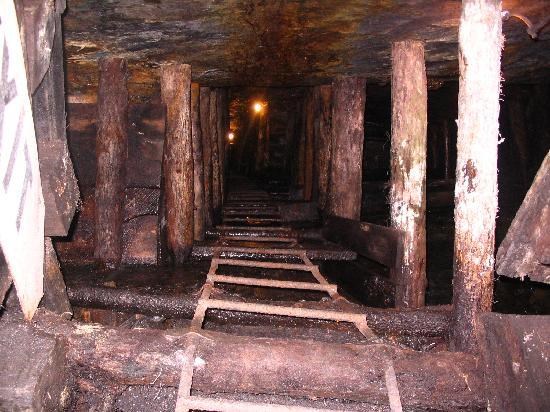 Ashland's Pioneer Tunnel Coal Mine
Visit an actual coal mine! This mine runs 1800 feet straight into Mahanoy Mountain.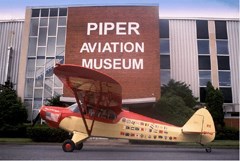 Piper Aviation Museum
Piper aircrafts became known as the aircrafts that taught the world to fly. The factory was located in Lock Haven Pennsylvania. Come enjoy the ever-increasing variety of photographs, archives, memorabilia, and aircrafts at the Piper Aviation Museum . See the Piper Super Cruiser that flew around the world in 1947.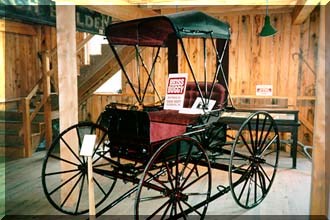 Mifflinburg Buggy Museum
The buggy museum is an authentic, historic carriage factory and family home.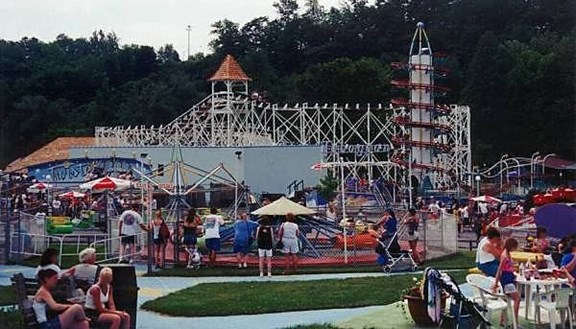 Lakemont Park
Lakemont Park is home to more than 30 rides and attractions including the Island Waterpark.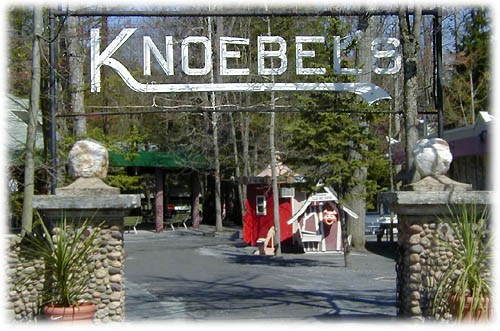 Knoebels Amusement Park
Pennsylvania's largest admission-free park.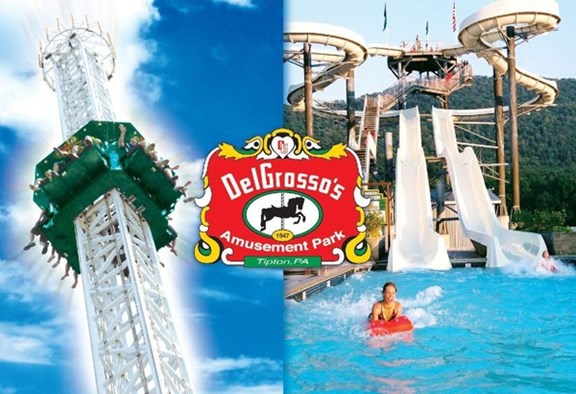 Delgrosso's Amusement Park
This is an Amusement Park with more than 30 rides, a water park, go-karts, and mini golf.