Local Area Attractions Near Bellefonte / State College KOA Holiday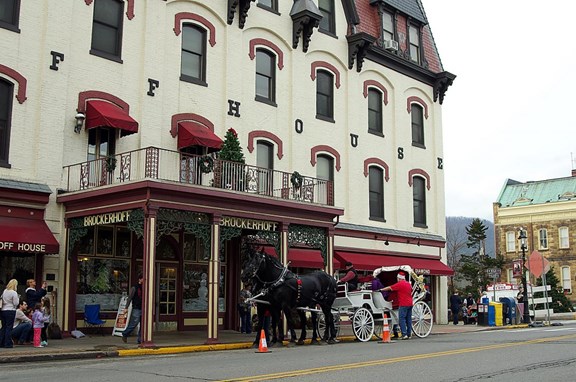 Victorian Bellefonte and the Historical Railroad
Bellefonte is listed on the National Register of Historical Places and has countless Victorian-style buildings. The Bellefonte Historical Railroad operates from the restored Pennsylvania Railroad Station and charters more than 60 miles of track.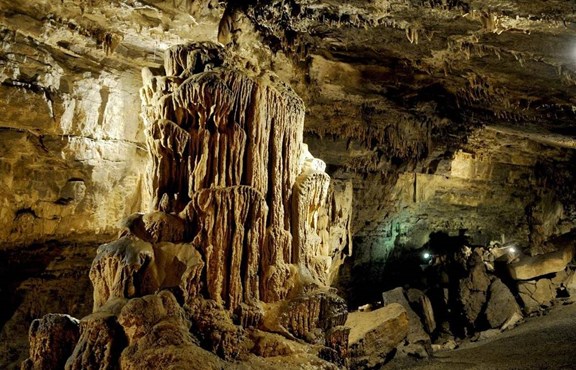 Woodward Cave
One of Pennsylvania's largest limestone caves. It is nicknamed "The Big One." It is also home to the "Tower of Babel," Pennsylvania's largest Stalagmite.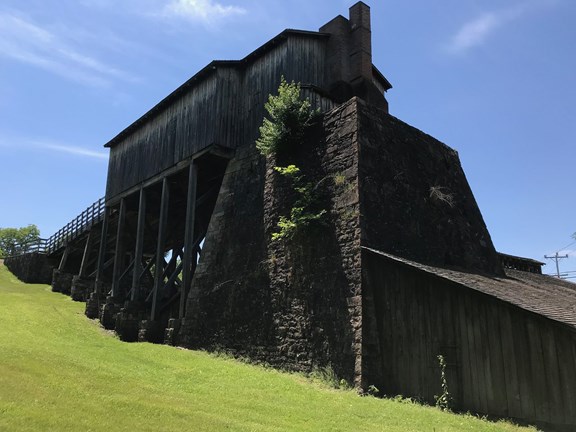 Curtin Village
This village provides a glimpse of iron-works plantation life in the 1800s. A refurbished iron-master's mansion contrasts with the restored iron-workers log cabin. The rebuilt, charcoal-fueled, water powered blast furnace preserves the heritage of Pennsylvania's metal industry.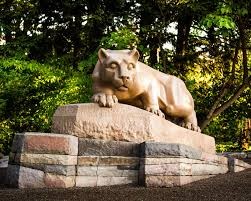 Penn State University
Home of the Big Ten powerhouse, the Nittany Lions, Penn State enrolls nearly 40,000 students providing exciting athletic events at Beaver Stadium, the third largest football stadium in the country, and the new Bryce Jorden Center. The Plamer Museum of Art is also located on the campus and welcomes visitors with sculpture gardens and ten spacious galleries. Other museums include Matson Museum of Anthropology, Frost Entomological Museum, Earth and Mineral Science Museum, National Cable Television Center and Museum, and the Football Hall of Fame. Penn State also offers recreational facilities such as golf courses, tennis courts, and flower gardens.
Local Area Recreation Near Bellefonte / State College KOA Holiday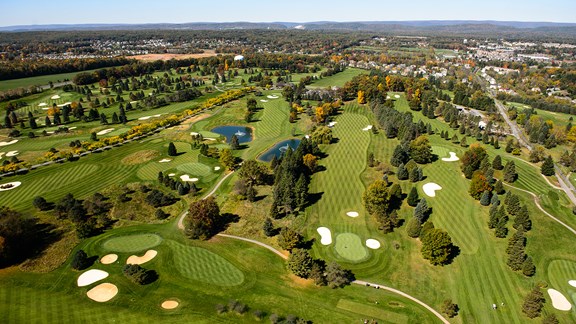 Golf
The area has four public golf courses including two Penn State Public Golf courses.
1523 West College Ave
State College, PA 16801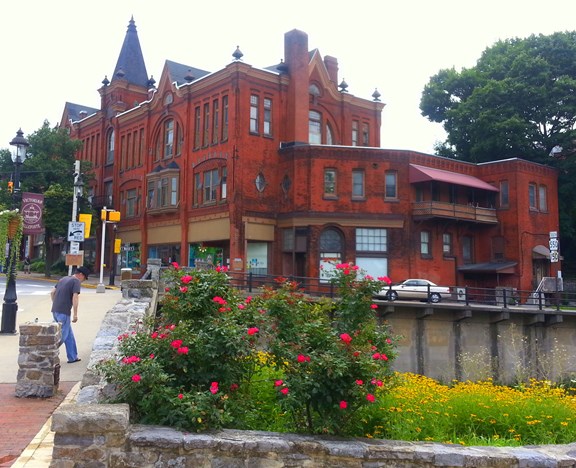 Tour Bellefonte
Listed on the National Register of Historic Places, Bellefonte has a beautiful downtown with buildings from 1785 in the Victorian-style construction. Visit the 1889 Train Station and ride the Bellefonte Historical Railroad.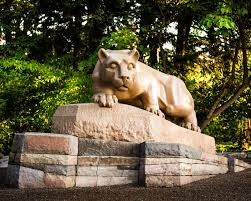 Penn State University
Home of the Penn State Nittany Lions, this major University houses lots of museums and recreational facilities.