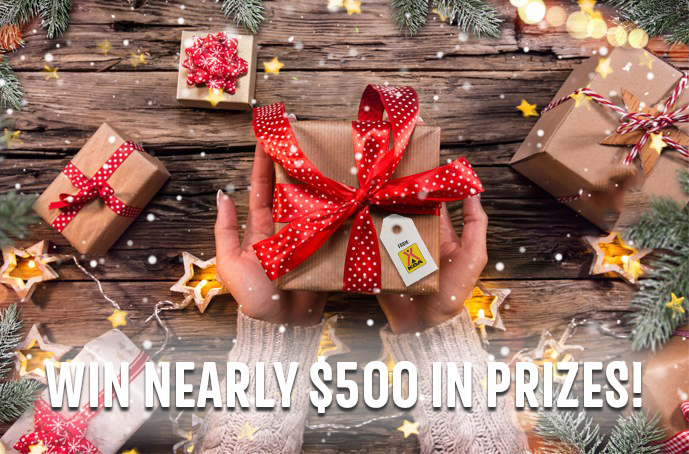 It seems the likelihood of life slowing down anytime soon is merely a pipe dream.
This is especially true as the holiday season approaches. Though at this point it may still feel like you have plenty of time to get your gifts together, remember when you thought the same last year, yet still found yourself scrambling last-minute?
In order to avoid packing additional stress onto the already-stressful holiday season, we are huge proponents of doing things ahead of time.
That may sound quite daunting but fear not, we are here to make this holiday season's gift giving not only an easy task for you, but something you may actually enjoy! Because keep in mind — that's what this time of year is all about. Family, friends, and fun.
So throw stress and any dread of the holiday season out the window, and open up your Internet browser to get a closer look at the items we've hand-picked below. With just a few clicks of your mouse, you can have all your holiday shopping done thanks to this gift guide.
So, if you've got an outdoors-loving someone special on your list this year, read on.

2018 KOA Holiday Gift Guide

1. Vapur Wine Kit
If you're anything like us, you don't believe in camping without wine in tow. What better way to finish off a day in the great outdoors than with a glass of wine in hand? We can't think of anywhere else we'd rather be.
And this wine kit from Vapur is the ideal gift for your wine-loving camping enthusiast. Not only is everything in this kit BPA free, it is also reusable; you'll get countless great glasses of wine via this carrier and glasses.
Speaking of the glasses, they are not actually made of glass (phew). They are shatterproof and made with polymer, which means they are super light and perfect for throwing in with your other camping gear.
As for the carrier itself, it is made to be foldable and moldable and can be placed anywhere that is convenient, unlike a bulky and fragile wine bottle. You can also freeze the carrier so you can have some nice chilled wine as well.

2. Fred
Looking for some fun trinkets for that person on your list? Fred has an incredible variety of fun things you can buy for your camping friend.
From sloth tea infusers to rechargeable night lights, and thousands of other gadgets, there is bound to be something for everyone on your list at Fred's.
Also, you'll have a blast perusing their incredible selection of fun things. We know we definitely lost a few hours on this website . . .
For the friend who loves to throw a party while camping, Fred's has all the party gear they could ever want.
So set aside some time, and hop onto Fred's to get most of your holiday shopping taken care of all in one place.

3. Living the RV Life Book
Got someone on your list who is considering the RV life? We've got a great way for you to steer them in the right direction — via this new book written by RV pros Marc and Julie Bennett.
With trips under the belts that include all 50 states in the U.S., Canada, Mexico, and Australia, these two are not new to RVing, and created this book to share insider information about how to make this lifestyle a successful and fun one.
Anecdotes and practical information compose this book, along with RV life myths, how to stay fit on the road, how to work while RVing, and much more.
Chances are you'll want to pick a copy up for yourself to make sure you've got all the knowledge you need about RVs yourself.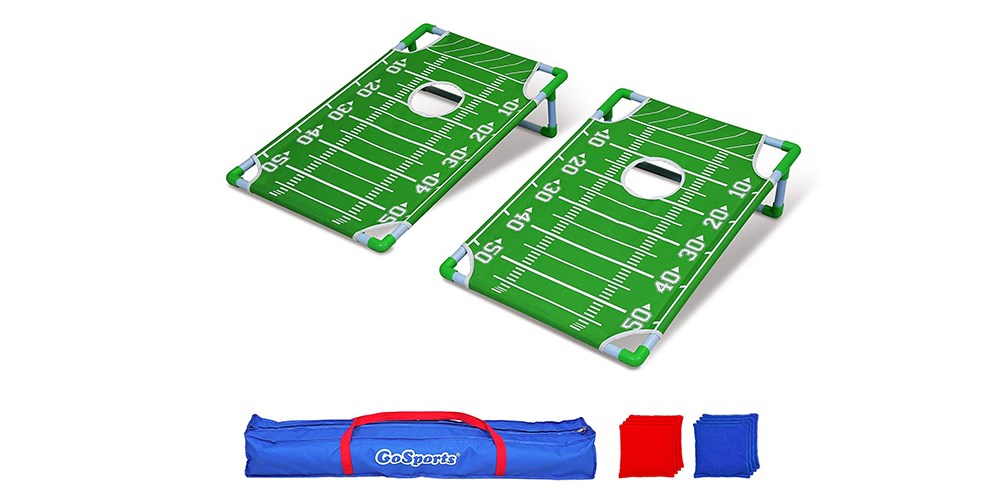 4. GoPro Portable Cornhole Game
There's bound to be someone in your life that loves yard games, and loves a good competition. We've found the perfect gift for them to take camping with them: a portable cornhole game.
Complete with two targets, eight beanbags and a carrying case, this game is a breeze to unpack and set up, and just as easy to pack up when you've had your fill of fun.
The boards are made out of PVC piping and nylon fabric, ensuring they remain stable throughout numerous transports.
Weighing it at just 10 pounds, this will make a great addition to your friend or family member's camping trips, and is also something they can enjoy while at home.
Choose from three different themes:
Red & blue
America
Football

5. RoadTrip Board Game
To test the road trip knowledge of your favorite roadtripper, be sure to buy them this board game from Daddy-O.
With all sorts of road trip trivia including questions such as:
What are three fast food restaurants that have the letter "b" in them?
Name three towns that start with the letter "m"
Fill in the blanks of a Tale of the Trip using only words that begin with "a"
Use Rest Stop cards along the way for a break from your travels across the board, along with numerous other cards that will surely make this game a blast for all ages.
Not only is the game itself something you can have fun with, the tin it comes in is too! The game comes in a retro RV camper tin and is customizable with the stickers included.
Say "goodbye" to dreading long road trips, and "hello" to having a way to pass the time on your road trip that will make you wish you had more.

6. Burt's Bees Holiday Lip Balm
Everyone could use a little chapstick from time to time, especially as that cold weather sets in. The wind can do some serious damage on those lips, and you want to keep them nice and soft just in case you find yourself under some mistletoe!
This festive pack will be a favorite for almost anyone on your holiday gift list this year, and it features flavors such as:
Ginger Spice
Mint Cocoa
Peppermint
Vanilla Bean
This lip balm has no tint to it, so it's great for guys, too! On top of that, it is 100% natural and is a brand that has been trusted by lip balm lovers for years.
So grab one for everyone on your list, and help them keep their lips hydrated this winter.

7. Wacaco Minipresso Espresso Machine
Camping without coffee is something we wouldn't wish upon even our worst enemies.
So, when it comes to getting something for your friends this holiday season, opt for this miniature portable espresso machine.
The first reason we love this espresso machine is that it is super lightweight, yet packs a lot of punch. Do not let its size fool you — it can make some fabulously bold espresso that will wake you right up after a night of camping.
Also, it comes with its own espresso cup and scoop, so you don't have to remember to bring those along camping.
But, the reason this espresso machine is such a hit is because it doesn't require any electricity. No compressed air, either. It is hand-operated, so your camping enthusiast friends can use it anytime, anywhere.

8. MalloMe Marshmallow Roasting Smores Sticks
There are few better places to be in the world than sitting around a campfire in the wild, with a stick in your hand, roasting marshmallows for that perfect s'more.
And, for the s'mores enthusiast in your life, these smores sticks will make for the perfect gift. This pack of 8 comes in a variety of fun colors, thus making sure you know whose marshmallows are whose.
BPA free and made of quality stainless steel that ensures no rusting, these sticks are double-pronged so that you can roast life a pro. They also extend out to 32", so you can stay a safe distance away from the fire while still getting the right level of roast.
With this kit, you will get the 8 sticks along with a pouch to keep them in, bamboo skewers, and a guide to making the perfect s'more, everytime.

9. National Parks Annual Pass
National parks are a favorite amongst campers, especially those traveling in an RV. So, save them the hassle and the money of dealing with purchasing a pass at every park, and grant them access to all the national parks in the country with this annual pass.
With this pass, that person on your list will get one carload or up to 4 people into the national parks for free.
That means any national park or federally-operated recreation site.
Give the gift of exploration this year, and it will surely be a hit.

10. Kindle Paperwhite E-Reader
One of the best parts about camping is finally getting the time to sit down, relax, and read a book. Unplugged from the world, cell phones, and computers, camping is the perfect opportunity to lose yourself in a book.
So, for the camping friend of yours who also happens to love books (or simply needs a way to unplug from life), this Kindle e-reader is perfect.
Rather than lugging books around (which can get quite heavy), all they'll have to do is download books ahead of time and bring the one Kindle with them camping.
This newer version has a high resolution of 300 ppi, and also comes with a light that adjusts to day and nighttime so you're always able to see what you're reading. The glare-free screen is also a great feature so that you can enjoy your book in the sun.
Your friend will also love that by fully charging the battery, they'll have an entire week of life on the Kindle.

11. Matador Pocket Blanket
Who doesn't love a picnic while camping? A great way to wind down, enjoy some delicious food and mostly, an excuse to drink some wine.
For that camper on your list that also loves picnicking, be sure you get this Matador pocket blanket.
The tiny little package it comes in folds out to a 63" x 44" blanket that will allow plenty of room for picnicking.
This blanket comes with some fabulous features. It is water repellent, weighted so it doesn't blow up on windy days, and it is also puncture resistant so that rocks and sticks don't get in the way of your fun.
Not just for picnics, this blanket can be used for any occasion in which people find themselves wanting to take a seat outdoors.

12. Sukie Travel Journal
There's bound to be a creative person on your holiday gift list this year, or someone who loves adventuring and would really like to keep track of all their travels.
This travel journal is a thoughtful gift for the traveler in your life — the perfect place for them to pen what they see and what they do when they're out adventuring in the wild.
Made of 100% recycled paper with a mix of different colors of stock paper, this journal has a vintage appeal to it that that person on your list will love.
Not only can the recipient of this journal write down what they're getting into, they can also store memories in the pockets throughout the journal.
And then fun cover just screams "get out there and adventure."

13. Magic Bullet
Chances are you've got an RVer on your holiday gift list, and chances are also good that they like to make up some tasty meals while out on the road.
Help them reach their cooking goals with the gifting of this Magic Bullet. This small blender is idea for home and travel, and does all the chopping, cutting, blending, and mixing your RV lover could ever need.
Not only is it in incredibly easy to use, it is also nearly effortless to clean. It also comes with to-go lids so you can just take the item right off the blender, and head out on your wilderness adventures.
This Magic Bullet comes with 11 pieces you can use to make this an incredibly versatile kitchen accessory that will be much appreciated.
14. KOA Value Kard Rewards Membership
Any and every camper on your list is going to love getting a KOA VKR Rewards membership.
And it's only going to set you back $30.
With this card in hand, the campers on your holiday gift list will get to enjoy a number of perks that include:
10% off daily registration rate year-round at all KOA campgrounds
Free night of camping during the Value Kard Rewards Appreciation Weekend
Access to endless coupons via KOA's coupon savings program
Rewards points that add up for future stays at KOA
Purchase here or at any KOA campground.

15. JBL GO 2 Speaker
Who doesn't love music? Some of us more than others, but everyone likes to listen to some tunes from time to time, especially when traveling or relaxing in the great outdoors.
For your music-loving outdoorsy friend or family member, this holiday season get them a JBL GO 2 speaker. This bluetooth streaming speaker will provide up to 5 hours of music fun, and can even be packed along with you on water adventures, as it is waterproof!
JBL GO 2 also doubles as a great way to have a phone call, as it is equipped with a noise-cancelling speakerphone.
Plus, there are 12 fun colors to choose from, so gift your friend their favorite.

16. GSI Outdoors Bugaboo Base Camper Cookset
We bet you've got a camping-loving chef on your holiday gift list, and aren't quite sure what to get them.
How about a high-quality but low-priced set of cookware that allows them to whip up their favorite meals while camping?
This set from GSI Outdoors includes:
3L pot
5L pot
9 inch frying pan
Cutting board
Folding pot gripper
Stuff sack
Equipped with Teflon's Classic nonstick finish, your loved one won't have to spend hours scraping food off of these pans. They're also scratch-resistant, so the pots and pans will stay looking fresh.
The BPA-free lids double as strainers for meals, and work great, as they are super lightweight and made of nylon.
The cutting board is an added bonus that can withstand your chef's serious cutting needs, while still conveniently fitting between the pots when not in use in order to minimize space usage.

17. Anker PowerCore Portable Charger
Though the camper in your life likely enjoys going camping in order to unplug from the hustle and bustle of everyday life, they're still going to need to keep their phone charged just in case something goes wrong.
If you're using your phone to take pictures, play music, really for anything, the battery will run down. And it will run down far more quickly than you anticipate.
Thus, this holiday season pick up for your friend one of the top-rated portable chargers to keep the fun and memories alive.
This little pack weighs just over 12 ounces, but has the ability to charge an iPhone 7 times. It is able to recharge itself in just 10 hours and is incredible durable.
 
18. Luminoodle Rope Light
For the camper on your list who also happens to love home decor, or loves to make things a bit more special, this Luminoodle rope light will take their camping experience up a notch.
Powered by USB, you can hang these lights anywhere — on your tent, on your a picnic table, really anywhere!
Added bonus of these lights: they're waterproof. Which means they're also kid-proof. Let your friends' kids enjoy the fun of these festive lights along with everyone else, worry-free.
The rope light comes in a nylon bag that doubles as a carrying case for a mobile lantern.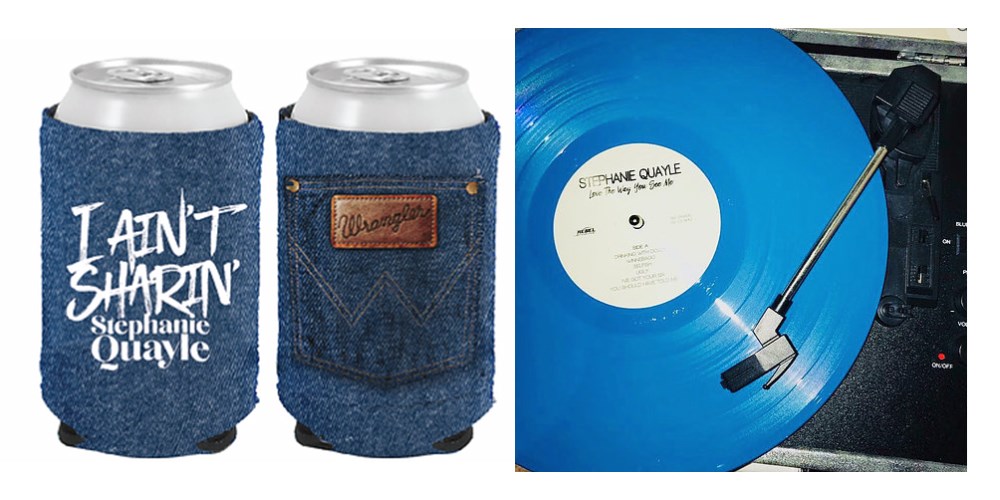 19. Stephanie Quayle Music & Merchandise
If you've got a country music lover on your shopping list, be sure to check out this CD from recording artist Stephanie Quayle. "Love the Way You See Me," features 11 tracks that recall classic country twang and modern sounds.
In addition to the title track, the album features hits such as "Drinkin' with Dolly," "Selfish" and "Winnebago."Available on compact disk or vinyl (did we mention it's turquoise?!).
You'll also find awesome merch on Stephanie's website perfect for any country music fan.
Buy it here for $10
See how much fun shopping can be for those of your friends and family that love camping and the outdoors? The options are definitely not limited, but above are the top hits that are sure to bring a smile to the faces of the people on your list, as well as guarantee their camping experiences are even better.
For all things camping, head over to koa.com and plan your own adventure — because you deserve a present too, and what better gift is there than that of camping?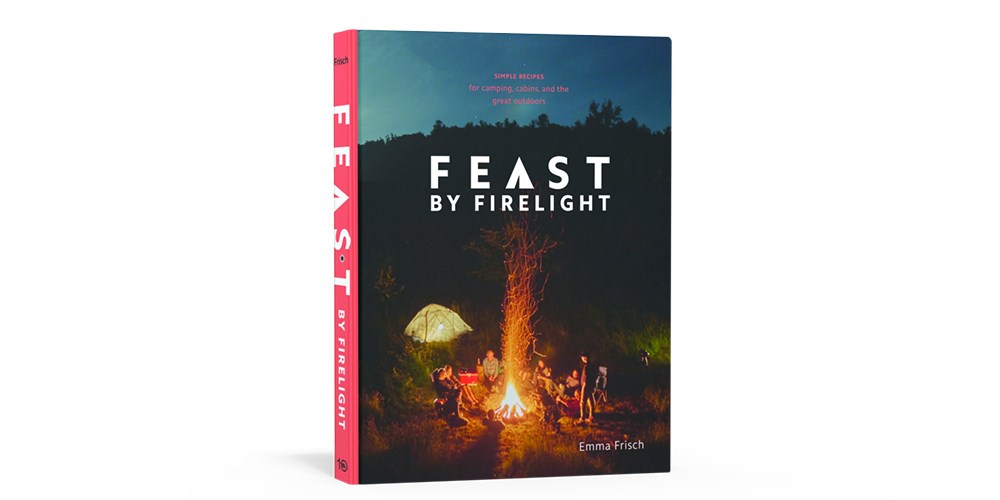 20. Feast by Firelight Cookbook
Perfect for any outdoor foodie, Feast by Firelight is sure to be the gift that keeps on giving.
Penned by chef and Food Network Star finalist, Emma Frisch, this cookbook goes beyond typical camping fair. Featuring accessible gyourmet recipes – such as a Coconut Quinoa Breakfast Bowl, Camp Mess Nachos, Molten Lava Campfire Brownies and Foil-Packet Salmon with Lemon, Thyme and Blueberry – this first-of-its-kind book pairs useful tips with seriously gourmet flavors.
Buy it here for $17
---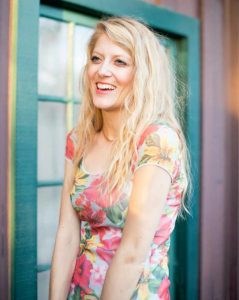 Leslie, a.k.a. Copy Girl, is a copywriter who gets butterflies from telling stories through words.
Her voice comes from a place filled with passion, dreams, and lots of sugar. "Cake over steak" is her go-to motto.
With over 10 years of experience in crafting words, and years of embarking on travels that have taken this Montana girl to some incredible places, Leslie love the adventures of both body and mind her writing takes her on.
Everywhere she goes, she takes this advice with her:
"Hold on to your divine blush, your innate rosy magic, or end up brown." – Tom Robbins, Jitterbug Perfume
To see what Leslie's up to in the writing world, visit her website here.
---