Alaska Fishing Guide
A fishing trip to Alaska is considered by many to be the fishing trip of a lifetime. It is no wonder since this state boasts some of the best fishing in the world. While a trip to Alaska can offer you an unforgettable angling experience, there are a number of considerations to keep in mind. Do your research ahead of time to optimize your visit so that you can have a safe and memorable adventure.
Best Time of Year to Go Fishing in Alaska
Most anglers head up to Alaska sometime between May and September. Weather is a serious consideration when planning your trip, as a late winter could interfere with fishing for several weeks. However, the best time to go all depends on what type of fish you are after. Many consider July to be the prime fishing season in Alaska, as this is the best time to catch salmon.
If you are going up for a general fishing trip, check ahead online or with a local fishing guide to get the inside scoop on what is available locally. Each region has different seasons for the same fish, so having that information ahead of time can help you better plan your trip.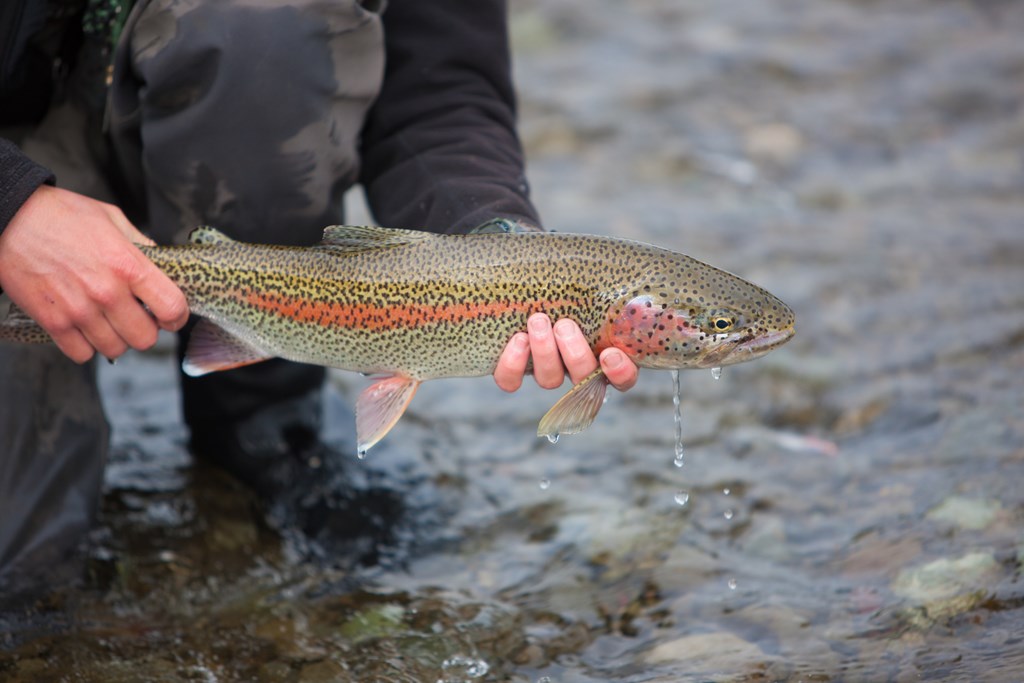 Different Types of Fish in Alaska
Before heading to Alaska, know what kind of fishing you are looking to do. If you want to focus on a specific type of fish, be sure the area you are traveling to has that species. However, if you are not picky, each of Alaska's five distinct regions offers amazing fishing opportunities for both freshwater and saltwater fish. Some of the most popular fish species anglers come to catch include:
Pacific salmon, all five species
Arctic char
Rainbow trout
Halibut
Grayling
Cod
Dolly Varden
Northern pike
Steelhead
Sea-run cutthroats
Lingcod
Rockfish
Tips for Planning the Best Fishing Trip in Alaska
If this is your first fishing trip to Alaska, there are a few things to consider to ensure you get the most out of the experience:
Plan ahead: Most expert anglers recommend planning your trip six to 18 months ahead of time.
Trip length: Plan on staying a minimum of two to three days. However, many fishing enthusiasts stay as long as seven days. For specialty fishing, longer trips are ideal.
Be sure to have your fishing license: Ordering your fishing license online with the Alaska Department of Fish & Game can take anywhere from a couple of weeks to 60 days, so do not delay. However, you can also buy one locally during your trip.
Talk to your guide before purchasing a license: Depending on where you will be fishing, you may be required to have special stamps or additional permits. So, check with your guide ahead of time for this type of information.
Bringing your catch home: Many local fishing spots focus on catch and release. However, if you plan on bringing your big haul home, make sure you check with your airline. Most airlines have a 50-pound weight limit, which is about as much as a large ice chest can hold. Your fish will need to be frozen and packed in dry ice in a cooler so that it can be checked as luggage. You will also need to show your fishing license during inspections so that officials know that what you caught is legal.
Make Kampgrounds of America Your Homebase for Your Next Alaska Fishing Trip
If you are planning a fishing trip to Alaska, KOA Campgrounds give you a comfortable and affordable homebase where you can rest up and enjoy convenient amenities. Whether you love to rough it in a tent or you prefer cozy lodging, KOA has you covered. Check out Alaska campgrounds and book your stay for an Alaskan adventure like none other.
---