Seven reasons why KOA Work Camping might be for you.
Ever been interested in working at one of the many KOAs across the US and Canada? As part of the KOA Work Camper Program that dream can become a reality! Each year, hundreds of full-time RVers fill a variety of positions on KOA campgrounds. These dedicated employees use the program to combine their love for campground living with campground jobs.
Sound like an interesting lifestyle? Check out these seven reasons why work camping might be right for you!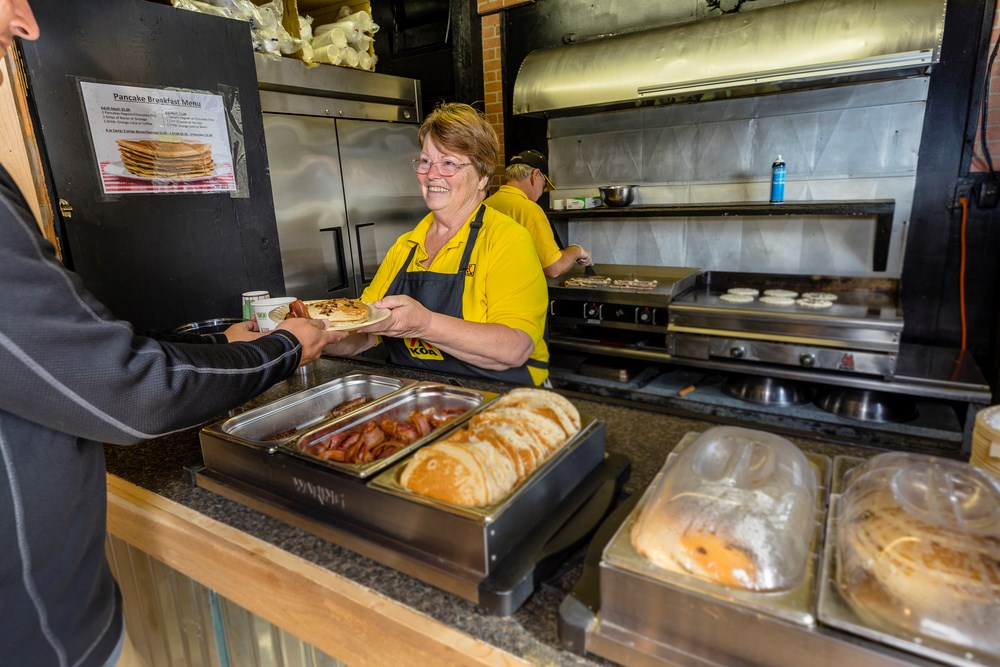 1. Work Where You Live
If you're a full-time RVer, joining the KOA Work Camper Program means combining your lifestyle with your work. This means you'll be able to generate some form of income while enjoying the freedom of full-time RV living. While compensation packages vary according to location and job title, you'll be able to combine work and play effortlessly.
2. Enjoy Seasonal Variety
Generally hired for a season, work campers often work and travel between a few KOA campgrounds each year. So, you'll get the security of a bit of extra income while still being able to travel and experience new locations. This means you can move between positions each year, or, like many work campers, return to the same campgrounds season after season. The choice is yours!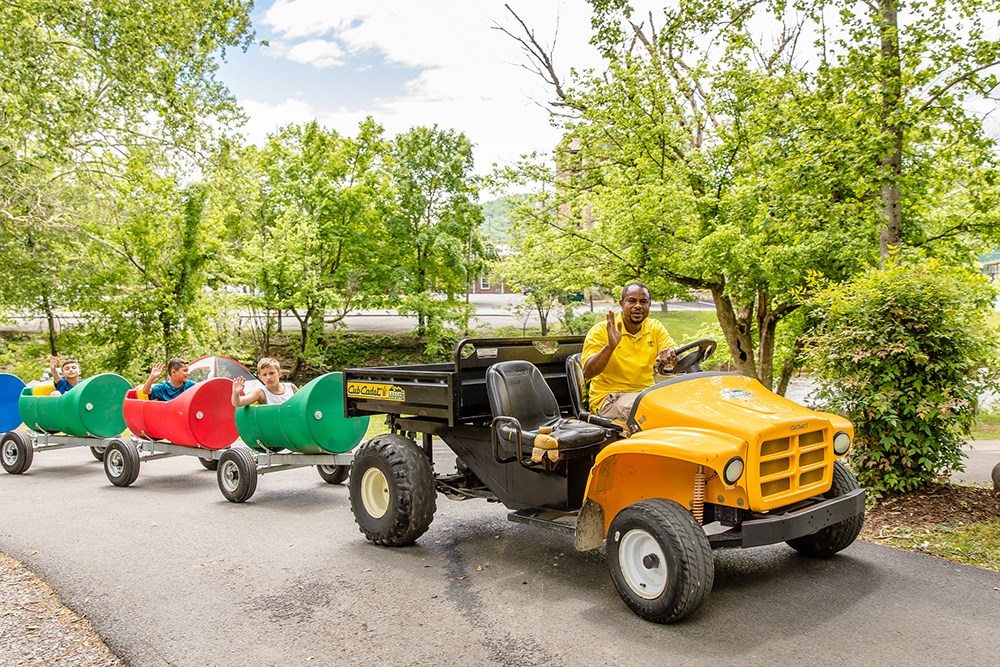 3. Jobs of All Types Available

With so many different jobs that need doing on each and every campground, work campers help fill many types of roles. Management, maintenance, activities directors and desk staff are just a few of the work camper roles that can be found throughout the KOA system.
4. Work as a Team

Often campgrounds will hire husband and wife work camper teams to fill various positions on their campgrounds. In fact, some locations prefer hiring couples to work together meaning both you and your spouse will be able to work and receive a paycheck – always handy when you've got expenses to cover!
5. Perfect for Post Retirement

Work campers of all ages fill openings at KOA locations each year. However, many of those who are a part of the KOA Work Camper Program are retirees looking to enhance their travels. These work campers are semi-retired and living the life they love.
6. Find the Right Compensation for You

Pay for work campers varies by employer as much of the KOA system is independently owned and operated. In some cases compensation packages involve a combination of wages and other perks like discounted (or free) campsites and utilities. A variety of offerings throughout the KOA system make finding the right fit for you easy.
7. An Easy Way to Find Open Positions

Does the work camper lifestyle sound right for you? KOA's Work Camper Program makes finding openings easy via our website. Additionally, becoming a Work Camper Program member helps you create an online resume, allows you access to exclusive training and the opportunity to receive travel certificates, rewards and even the coveted title of KOA Work Camper of the Year. Sign up today!
Want to learn more about the work camping lifestyle? Read this testimonial from some dedicated Work Kampers!
---