Easy cleanup makes this recipe a favorite on the campground or at home.
Ingredients
1 cup milk of choice
3 eggs
1 Tbsp butter or coconut oil, melted and cooled
1 Tbsp sugar
1 tsp vanilla
1/4 tsp cinnamon
pinch of salt
6 slices Texas toast or other thick-cut bread
Butter, maple syrup and berries, for serving
Directions
Preheat waffle iron. While heating, whisk together all ingredients through salt.
Spray waffle iron with cooking spray before dipping bread in the egg mixture and placing on the hot waffle iron. Cook until golden brown. Repeat with remaining bread slices.
Serve with butter, syrup and berries. Makes 6 waffles.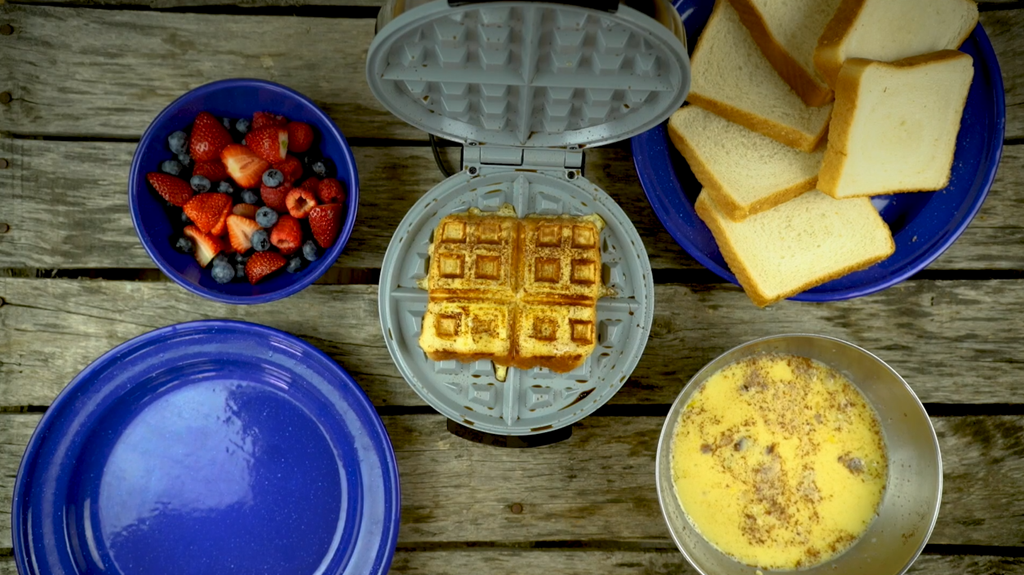 ---