Trying to find a family vacation that fits all the diverse interests of your crew? With the historic backdrop of a colonial settlement and the thrill of nearby amusement parks like Kings Dominion and Busch Gardens, Williamsburg is the ideal destination for you. There is so much to explore in this Virginian town. Rollercoasters? Got them. Museums? Definitely. Hiking trails? There's so many of them!
With so much to do in Williamsburg, Virginia, you and your family will never get bored. So what are you waiting for? Learn more about the colonial town and start planning your vacation.
10 Interesting Facts About Williamsburg, Virginia
When established as the colonial capitol in 1699, the area was named "Williamsburg" after the King of England at the time.

Founded in 1693, William & Mary College is the second-oldest university in the nation.

Did you know that Williamsburg is home to the most notorious haunted house in America? That's right! Check out the Peyton Randolph House if you dare.

We can thank John D. Rockefeller, Jr. for the historic preservation of this town. His philanthropic efforts helped restore more than 80 of the original buildings in Williamsburg.

Williamsburg holds a free summer concert series open to all during the warmer months.

In downtown Williamsburg, food is only prepared with in-season products.

All museums and historic sites are free.

The town boasts over 40 restaurants and shops to keep you entertained and full!

Williamsburg was a frequent stop for our third president, Thomas Jefferson. Particularly because he attended William & Mary College.

Colonial Williamsburg spans over 300 acres with so much variety in what to do and see in the space.
Things To Do in Williamsburg, Virginia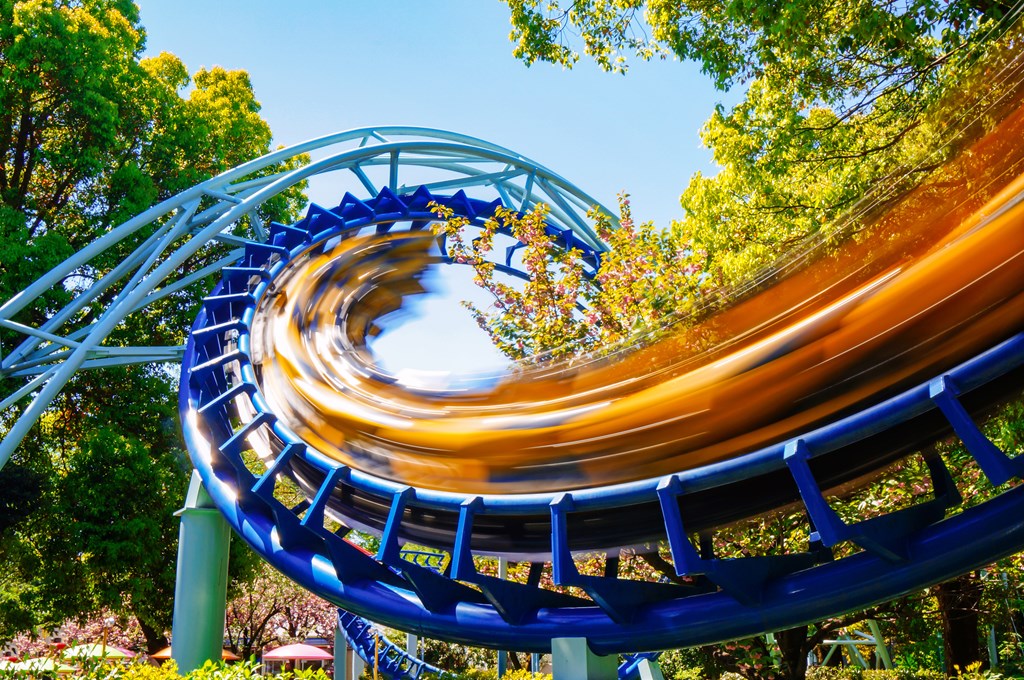 Busch Gardens – Williamsburg
With 8 different rollercoasters, a slew of seasonal shows and an onsite animal exhibit, there's no shortage of fun at Busch Gardens. Make sure to check out the guest favorite rollercoaster, Apollo's Chariot, which drops from 210 feet and reaches speeds of 73 miles per hour.
Have little ones in tow? No worries! There's plenty of kid-friendly activities at the park, including the Sesame Street Forest of Fun and a handful of kid-friendly, low-thrill rides.
If traveling in Fall or Winter, make sure to check out park hours as they are not open seven days a week during the colder months. 
Chickahominy Riverfront Park
Take a break from the thrills of amusement parks and check out Chickahominy Riverfront Park located just west of the colonial town. The park features gorgeous waterways and scenery. Want to go out on the water? Canoes, kayaks and boats are available for rental so that you can live out your river adventure dreams.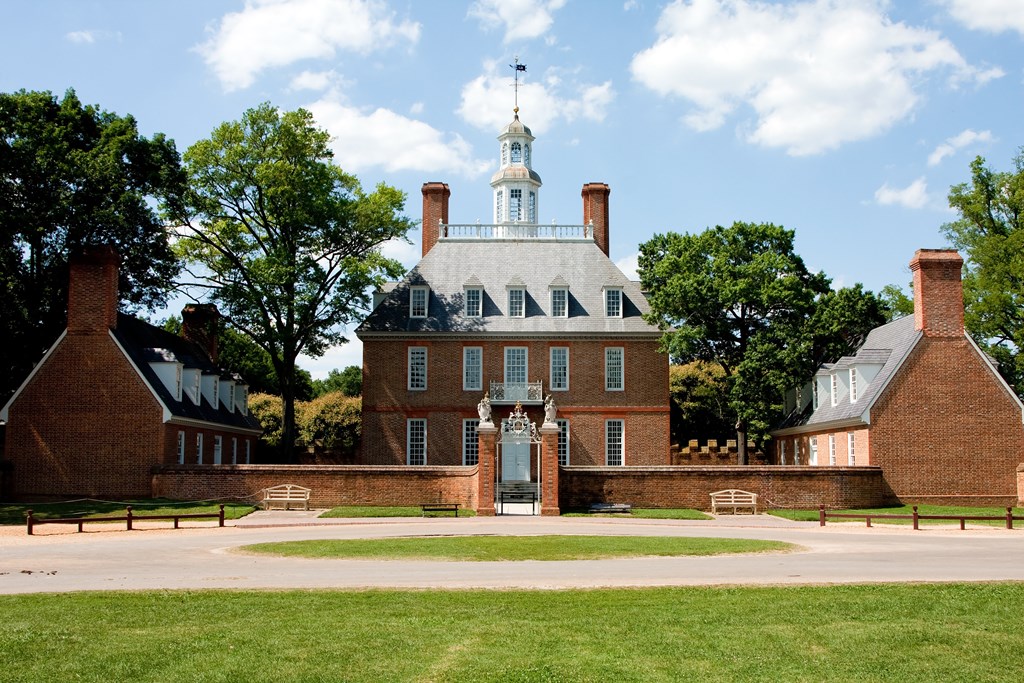 Colonial Williamsburg
Transport back to colonial America with a trip to the heart of Williamsburg. You'll find costumed interpreters to guide you around and 89 restored buildings from the original settlement to explore. As America's largest maintained museum, you'll want to alott an entire day to check out the town.
Traveling with children? As one of the top things to do in Williamsburg, VA, with kids, there is so much to see and do with your little ones. While colonial Williamsburg can be disguised as a vacation, it's also an incredible opportunity to enrich your kids in learning. They'll get to meet our Nation Builders, including Thomas Jefferson and James Armistead Lafayette, as well as different traders, such as weavers, carpenters and more!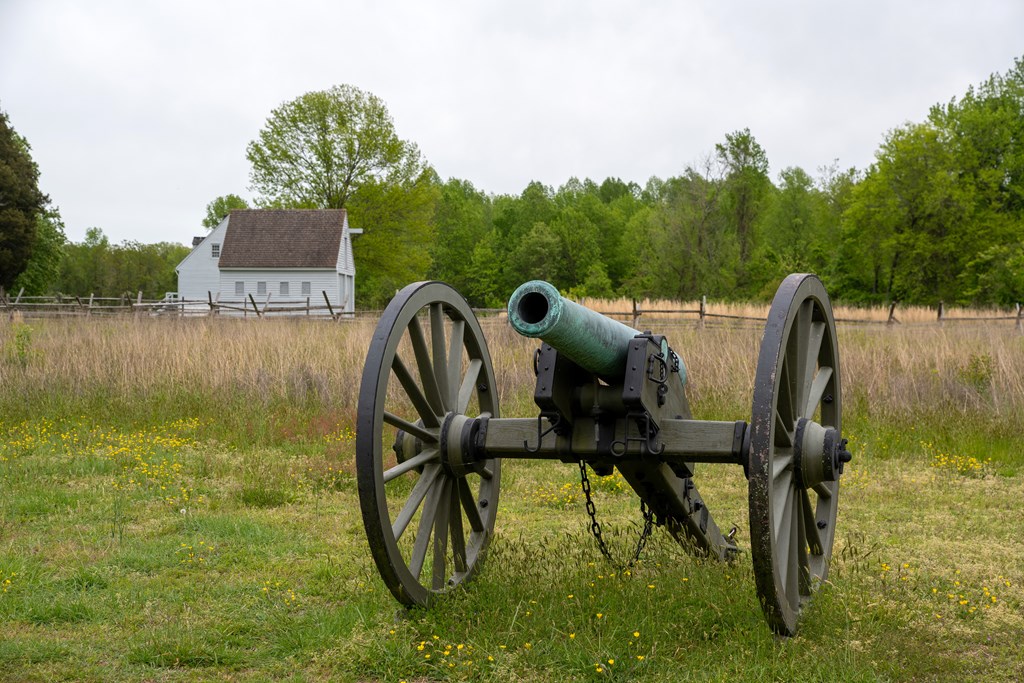 Yorktown Battlefield – Colonial National Historical Park
Does "Yorktown" ring a bell? You may have heard the name in one of your history classes growing up. Just east of Williamsburg, you'll find the town where the battle that granted America its freedom was held. Start out at the Visitor Center to get acclimated to the area and it's history before joining in on a guided tour with a Ranger. On the tour, you'll learn more about the battle and the historic city of Yorktown. Make sure to check out the Yorktown Victory monument as well while you're there. 
Water Country USA
Are you prepared to experience the state's first water coaster? Get ready to zoom up hills, fly down steep drops and swish around turns! Water Country USA has 12 different waterslides, 5 pool and lazy river areas and is home to Virgina's largest wave pool. 
Wondering what's in it for adults? Relax poolside with a frozen margarita in hand from Surfer's Bay Bar and stop by the Way Out Candy Shop for some late night sweets when you're done at the park.
Ocean View Beach Park
Get some rest and relaxation at nearby Ocean View Beach Park. Nestled along the Chesapeake Bay, there's over seven miles of free and accessible shoreline ready to greet you. Whether you want to lay out and tan, go kayaking or take a sunset walk, this is the perfect area to unwind and unplug during your Williamsburg vacation.

Historic Jamestowne
It's no wonder Jamestowne is one of the top things to see in Williamsburg. Uncover the history of Pocahontas and John Smith at the first permanent English settlement in America. You can opt for a walking tour with a costumed living history character, archeologist or park ranger. If walking tours are not your cup of tea, check out the Glasshouse to witness Jamestown's first industry, glassblowing.
Ghost Tours
As one of America's first settlements, Williamsburg is rich in history… and ghosts. Embark on a night tour throughout the cobblestone streets of the colonial town to hear about 18th-century tales and modern-day spiritual encounters. Make sure to check with your tour company about the recommended age limits to ensure you book the tour with the "fright" level best suited for your crew.
Williamsburg's Culinary Scene
From farm-fresh products to memorable meals, Williamsburg's culinary scene is one that needs to be experienced at least once in a person's lifetime. Make sure to check out Food For Thought for a plentiful menu and discussion cards to charge thought-provoking conversations while you eat. In the mood for seafood? Take a gander over to Captain George's for fresh crab legs, shrimp and mussels.
King's Dominion
Just a short drive from Williamsburg is the beloved theme park, King's Dominion. With 13 rollarcoasters to choose from and a variety of options for your little ones, King's Dominion is great for any family. In the warmer months, make sure to check out their water park, Soak City, as well.
Where to Stay Near Williamsburg, Virginia
No matter what kind of adventure you're looking for, Kampgrounds of America is ready to accomodate you. Only a short way from Williamsburg & Busch Gardens is the Richmond North / Kings Dominion KOA Holiday. Here, you'll get to stay where you play with Kings Dominion just right around the corner. Like all KOA's, our team is ready to make you feel at home with plenty of smiles to go around. 
Specific to our Richmond North / Kings Dominion KOA Holiday, you'll have access to discounted Kings Dominion tickets, lifesize checkers and the Illuminate Light Show in the holiday season. This campground is in a geographically ideal location for historic adventure and thrill-seeking fun. Whether you're looking for a campground near Busch Gardens Williamsburg or Kings Dominion, this KOA will suit your needs perfectly. 
So what are you waiting for? Start planning your vacation to Williamsburg today! 
---
About the Author: Kampgrounds of America
Kampgrounds of America is the largest system of open-to-the-public campgrounds in the world, with over 500 locations across the United States and Canada. Founded in Billings, MT in 1962, KOA's family of campground brands – KOA Journey, KOA Holiday and KOA Resort – today serve more than a million camping families each year. KOA is dedicated to "connecting people to the outdoors and each other" by providing people with a variety of camping experiences and the information they need to make the most of their camping trip. Read more of their camping and travel resources by visiting KOA.com/blog.