Many teachers opt to get a second job over the summer, ensuring they have enough income over vacation. If you want to find a good summer job for teachers, this list from Kampgrounds of America has you covered.
The Best Summer Job Options for Teachers
If you spent most of the year in a classroom with your students, consider branching out into one of these roles over your break.
1. Guest Services Representative
If you like being outside and want to continue working with people, consider finding a summer job at a campground like KOA. You could become a guest services representative, helping campers check in and out, answering questions and directing guests to their campsites.
2. Recreation Team Member
Some KOA Campgrounds also host recreational events for campers. You could use your teaching skills to become a recreation team member and help plan, coordinate and run weekly activities, games and events.
3. Housekeeper
Consider being a housekeeper at a campground or in your community if you want to take a break from teaching. At KOA, you may care for the Cabins after campers leave to prepare for new guests.
4. Office Staff
You could also become an office employee for a seasonal job. The office staff members at KOA handle paperwork, answer calls and help guest services representatives whenever needed.
5. Maintenance Technician
If you have additional skills and expertise in maintenance, you could become a seasonal campground maintenance technician. It's a great summer teacher job because you can use your knowledge differently.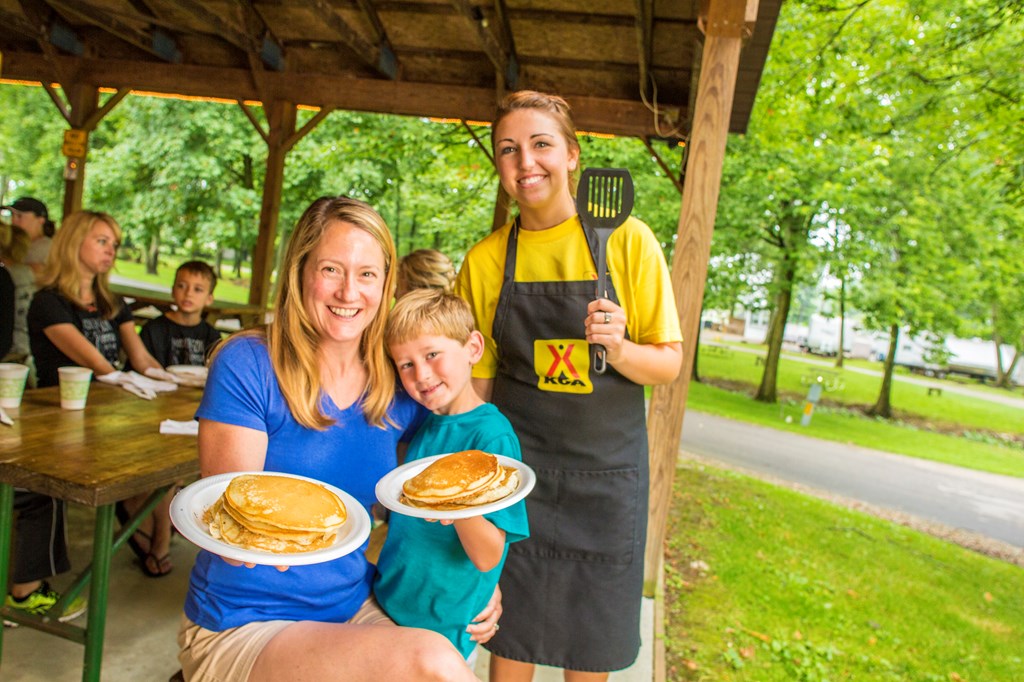 6. Restaurant Cook
Some KOA Campgrounds have restaurants that need additional assistance during the busy summer camping season. If you enjoy cooking, you could turn your love for it into a way to earn income.
7. Lifeguard
Use your strong swimming skills as a lifeguard at a pool on a campground, in the neighborhood or on the beach. Lifeguards are always in demand to ensure people can enjoy the water while staying safe.
8. Barista
If you would like to avoid cooking but still want to help out in the campground's kitchen or coffee shop. You could also become a barista, serving drinks to campers whenever they stop by.
9. Online Instructor
Even though school is out for the summer, you can continue teaching. You could become an independent online instructor or work for a school that provides remote classes.
10. Museum Tour Guide
Many museums see an increase in visits during the summer. You could become a museum tour guide or help with educational programs.
11. Educational Consultant
Your teaching expertise could also put you in an excellent position to work as a consultant. Become an educational consultant during the summer to help schools, parents and educational organizations develop their curriculum.
12. Instructional Designer
You use specific materials to teach students various subjects and concepts. Consider joining the team of people who create and develop educational and training materials by becoming an instructional designer.
13. Outdoor Education Instructor
Many outdoor education programs and summer camps need outdoor education instructors. This position is the perfect summer teacher job for those passionate about the environment and essential outdoor skills.
14. Research Assistant
Teachers make great researchers at universities or other educational organizations. You could continue your academic pursuits by offering to help with research.
15. Event Planner
Use your organization and planning skills in a new industry as an event planner. Help set up parties, events and conferences for various organizations.
16. Teacher Trainer
If you're a teacher with over a decade of experience teaching, you could become a teacher trainer. You could develop and host training programs for other teachers.
17. Education Writer
Your experience and expertise as a teacher mean you have valuable knowledge about the profession. You could become an expert writer for websites, blogs and publications. Create your own blog to showcase your expertise and provide advice or tips for other teachers.
18. Summer School Teacher
Many students may need additional help during the summer to make up work or take remedial classes. If your school has a summer school program, you could be one of the teachers.
19. Tutor
You could also become a tutor for various subjects. Many students continue studying throughout the summer to keep up with their grades and prepare for college.
20. Test Prep Instructor
Teachers can also work for test prep companies or schools during the summer to help students prepare for big tests like the ACT or SAT.
21. Summer Camp Program Director
Your experience as a teacher could make you the perfect fit as a summer camp program director. Plan campers' activities, lessons and games throughout the summer.
22. Online Course Designer
Online courses have become crucial resources as educational systems depend on technology and the internet. Consider becoming an online course designer for schools, universities or other educational organizations.
23. Education Policy Analyst
Contribute your valuable input as an educator by working as an education policy analyst for a government agency or think tank, ensuring reliable and supportive state and federal education policies for teachers.
24. Transcriptionist
If you want to step away from teaching during the summer, consider becoming a transcriptionist. You'll listen to recorded or live audio and convert it into text.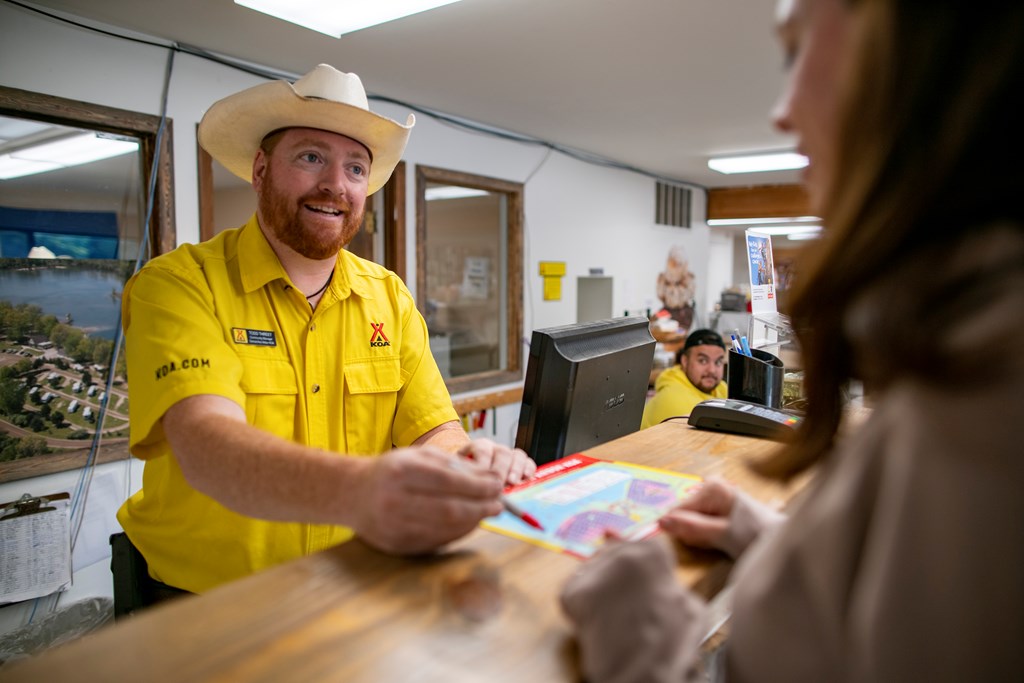 25. Retail Associate
You could also become a retail associate. Become a cashier or work the floor to stock shelves and tidy products.
26. Freelancer
As a freelancer, you can choose what jobs you want to do and when. You could freelance for blogs and companies as a writer, editor, proofreader or graphic designer.
27. Virtual Assistant
Many businesses and self-employed individuals need more help with administrative tasks. You could become a virtual assistant for someone. Your job could involve data entry, handling phone calls, scheduling appointments and answering emails.
28. Curriculum Specialist
Similar to an instructional designer, curriculum specialists help with instructional practices. Curriculum specialists, though, focus on what materials are taught.
29. Educational Video Producer
Teachers could make and publish YouTube videos or videos for organizations to help educate the public on specific subjects.
30. Language Tutor
Becoming a language tutor during the summer is an excellent opportunity if you speak another language. Teaching other languages is one of the best summer jobs for teachers if they're multilingual because they can help others learn while maintaining their language skills.
31. Professional Development Instructor
As a professional development instructor, you can hold workshops, classes or seminars for other teachers.
32. Community Center Class Instructor
The YMCA, Boys & Girls Club or your local community center may have children's programs you can teach during the summer.
33. Nanny
You could also be a nanny for a family or two. Your experience working with kids as a teacher will help you keep up with the kids you care for.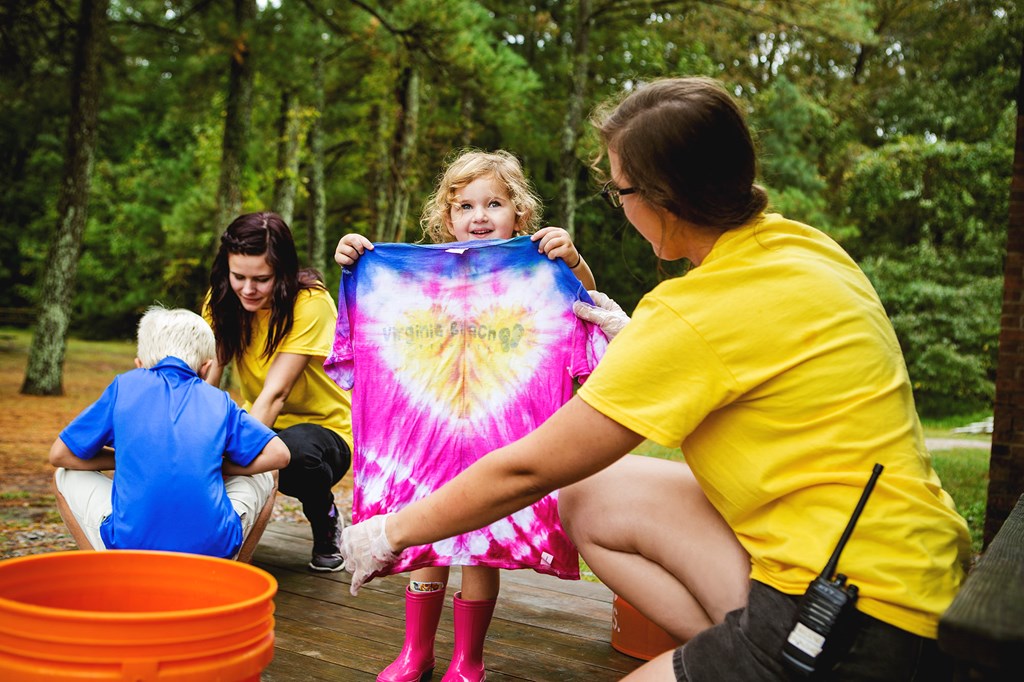 34. Camp Counselor
Becoming a camp counselor is a fun way to stay active and use your teaching expertise during the summer.
35. Youth Sports Coach
Many sports leagues are active during the summer and need coaches. Become your community's team coach if you love sports and understand the game.
36. Landscaper
Enjoy the nice weather by working as a landscaper around your area or at a campground. Caring for lawns, gardens and landscapes will help you stay busy.
Work at KOA
Are you ready to find a summer job suitable for teachers? Consider working for KOA. Many of our campgrounds are seeking help in diverse positions, from housekeeping and office staff to maintenance and landscaping. Start your search by applying to work at KOA today!
---
About the Author: Kampgrounds of America
Kampgrounds of America is the largest system of open-to-the-public campgrounds in the world, with over 500 locations across the United States and Canada. Founded in Billings, MT in 1962, KOA's family of campground brands – KOA Journey, KOA Holiday and KOA Resort – today serve more than a million camping families each year. KOA is dedicated to "connecting people to the outdoors and each other" by providing people with a variety of camping experiences and the information they need to make the most of their camping trip. Read more of their camping and travel resources by visiting KOA.com/blog.