Top 16 Weekend Getaways in North Carolina for Every Occasion
There is nothing quite like a weekend getaway — they are the perfect option for getting away without using too much of your vacation time. They are also perfect for every occasion and any time of year. You can:
Celebrate a special milestone.
Plan a romantic getaway.
Have a fun weekend with friends.
Entertain the kids.
Relax away from your busy life at home.
Host bachelor or bachelorette parties.
North Carolina, with its beaches, mountains and beautiful cities, is the perfect location for awesome weekend getaways that do not require you to travel too far from home. No matter the reason for your trip, the best weekend getaways in North Carolina happen with Kampgrounds of America. Our award-winning lodging and amenities will make you want to return again and again.
The Top 16 Weekend Getaways in North Carolina
Whether you are looking for a trip to treat the whole family, a romantic getaway, a vacation with friends or you want to find a thrill, North Carolina has plenty to offer. You will be amazed at all the fun you can have in every corner of the state. To the west, you will find outdoor activities in the Blue Ridge Mountains. To the east, you will find charming coastal cities and islands that will afford you breathtaking views of the Atlantic Ocean.
In addition to outdoor activities, North Carolina's major cities are bustling with diverse cultures and food options. Enjoy seafood? North Carolina has some of the best oysters around. Their freshness is due to the proximity of the oyster farms — North Carolina's coast is an ideal environment for oysters to thrive.
Family Destinations
If you are looking for an excellent destination for a kid-friendly weekend trip, look no further. These long weekend getaways in North Carolina will enthrall children of all ages and are perfect for spending time with the family.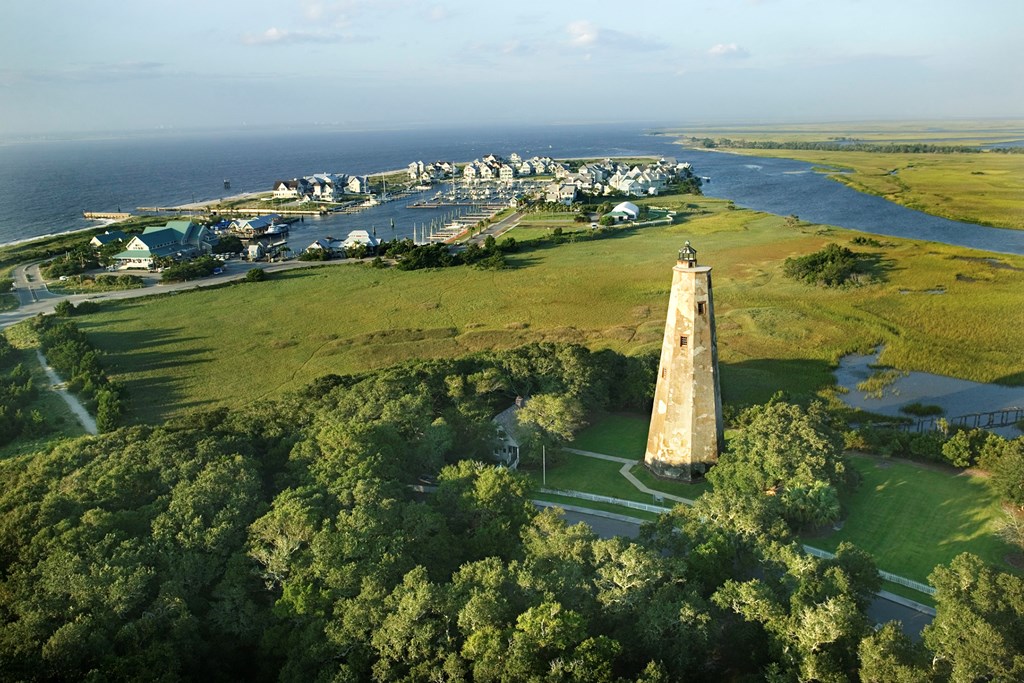 1. Bald Head Island
Leave your car behind and take a 20-minute ferry ride to Bald Head Island, a beautiful, remote island nestled in the Atlantic Ocean. If you are staying near Wilmington, this little island is the perfect spot for a day trip. Explore the island on a motorized golf cart, or hike and bike through some of the island's gorgeous trails. Visit North Carolina's oldest lighthouse, Old Baldy, and get a magnificent view if you climb to the top.
One of the most unique family activities on the island is the Sea Turtle Patrol. Accompany a member of Bald Island Conservancy to patrol the beach to find sea turtles nesting in their natural habitat. You can also learn more about the marine ecology of the island and important conservation efforts.
2. Winston-Salem
Time travel with your family to Old Salem, a historic district in Winston-Salem. This area is home to a restored Moravian settlement from before the founding of the United States. You can learn about the rich history of the Moravian, Black and Native American communities as you explore the town and museums. Living history exhibits allow you to experience colonial life, too. At the end of your trip, take a stroll through the beautiful Salem gardens.
In the city of Winston-Salem itself, old meets new. Explore great history museums as well as interactive science centers and contemporary art exhibits the kids will love. If you want to explore nature, nearby Salem Lake has water sports activities as well as hiking, biking and boating.
3. Pisgah National Forest
Just north of Brevard, Pisgah National Forest is an excellent destination for a family weekend getaway in North Carolina. Enjoy the great outdoors while you hike through hardwood forests and get incredible views from scenic overlooks. In addition to land activities, Pisgah National Forest has ample opportunities for water-based fun. You and the family can swim and tube in various areas of the park.
One of the most popular attractions for kids in Pisgah National Forest is Sliding Rock. This 60-foot waterfall cascades down a sloped, slippery rock face, providing the perfect surface for a natural slide. At the end of the slide, you land in a cool pool of water. This attraction gets very busy during warmer weather, so be sure to arrive early to get your spot in line. Lifeguards are on duty for the safety of participants and onlookers.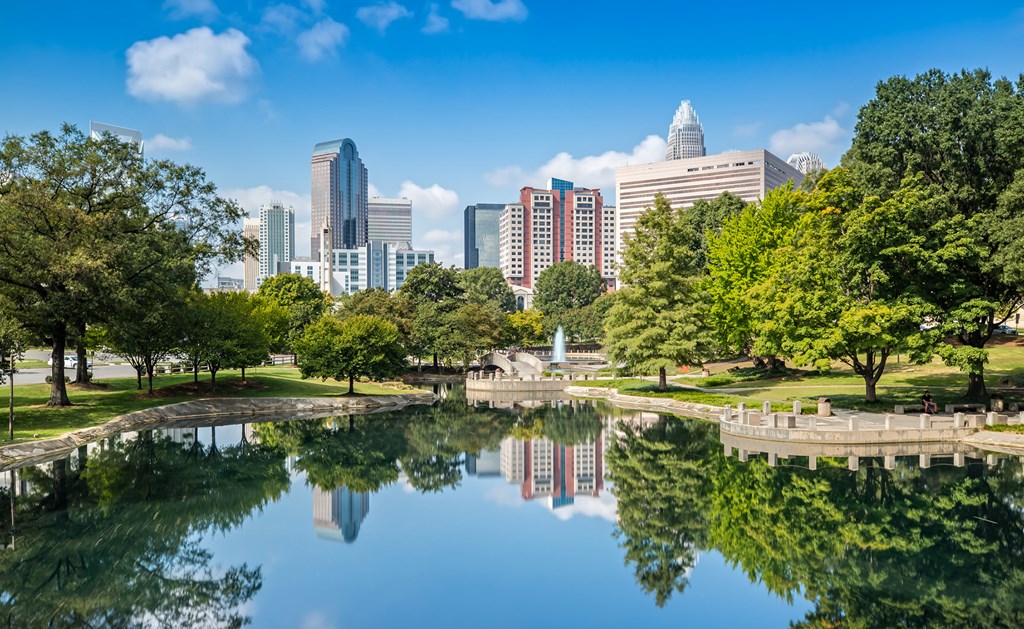 4. Charlotte
If you and your family want to explore a big city, Charlotte is a fantastic choice. Come hungry, because Charlotte is known for its huge barbecue scene and for its rich Southern cuisine culture. Additionally, as a city close to the coast, you will find some incredible seafood options.
As for activities, Charlotte has something for everyone. Enjoy exciting science centers with interactive exhibits and museums with intriguing historical artifacts. If your family enjoys NASCAR, you will not want to miss the NASCAR Hall of Fame.
Romantic Getaways
Taking a romantic weekend vacation is a fantastic opportunity to reconnect and enjoy quality time with your loved one. With its gorgeous mountains and beaches, North Carolina has everything you need to create a memorable romantic weekend.
5. Edenton
On a romantic weekend getaway in North Carolina, be sure to visit one of the most beautiful small towns in the South — Edenton. You can charter an intimate cruise in Edenton Bay to learn about the city's history and its role in the nation's founding as you float along the beautiful shoreline. You can also rent a kayak or canoe to float around the harbor on your own time.
If you have nerves of steel, a nighttime haunted walking tour through Edenton's historic streets and alleys will delight your imagination. However, if you prefer to keep your strolling to daytime hours, Edenton has many wonderful trails and parks, and walking through the beautiful town itself can also be a treat.

6. Crystal Coast
For a truly relaxing and romantic beach getaway, look no further than North Carolina's Crystal Coast. This small sliver of land is packed to the brim with beautiful beaches and amazing restaurants. It is the perfect location to escape the hustle and bustle of daily life and enjoy spending time with your loved one.
In addition to the beach, the Crystal Coast has many fun adventures and unique experiences. Commune with nature at a wildlife park or along the many miles of protected coastlines. As part of North Carolina's Outer Banks, the Crystal Coast boasts some of the most unique natural landscapes and waterways. After a day of exploring, visit one of the beautiful waterfront restaurants or seaside boutiques.
7. High Country
The High Country in North Carolina is named because it sits on the highest elevated areas in the state. Cities like Boone and Blowing Rock are perfect for a mountain getaway in North Carolina. While the High Country is renowned for its winter sports, this area also boasts wonderful attractions all year round.
If you are a fan of winter fun, try your hand at skiing or snowboarding at one of the mountain resorts. You can also take the fun route down the mountain on a snow tube.
The mountains have so much to offer outside winter, too. Enjoy beautiful fall foliage, spring blooms and summer water sports in the High Country. The small towns surrounding the mountains have great spots for shopping and date night dinners as well.
8. Hot Springs
There is nothing more romantic than a weekend getaway to soak in some gorgeous hot springs. In Hot Springs, North Carolina, enjoy taking a dip in the fresh spring water that's heated deep within the earth in your own jacuzzi tub with views of nature all around. In addition to a relaxing soak, you can also schedule massages and spa treatments for a special treat.
If you want to add a little excitement to your romantic weekend, try white water rafting or horseback riding. There are also many beautiful trails and scenic drives in the area. The town has a big nightlife scene, too, with great craft beer and live music that is perfect for a cozy date night.
Guy's or Girl's Weekend
Want to gather a few friends and take a weekend road trip? North Carolina is ideal for a guy's or girl's weekend because there is so much variety in what you can do. Whether your group prefers the rugged outdoors or would rather have a relaxing beach vacation, North Carolina has fun activities for everyone.
9. Ashville
As one of the fastest-growing cities in North Carolina, Ashville is the perfect spot for a girl's or guy's weekend away. Nestled in the Blue Ridge Mountains near the Tennessee border, Ashville has a great combination of city attractions and outdoor activities to please everyone. The most popular activity in Ashville is hiking — and with thousands of miles of trails at your fingertips, you will find plenty of options for all levels.
Ashville also offers plenty of things to do after the sun goes down. After a long day hiking and exploring the outdoors, find a cozy craft brewery to sit and enjoy spending time together. Many restaurants have live music to entertain guests, too.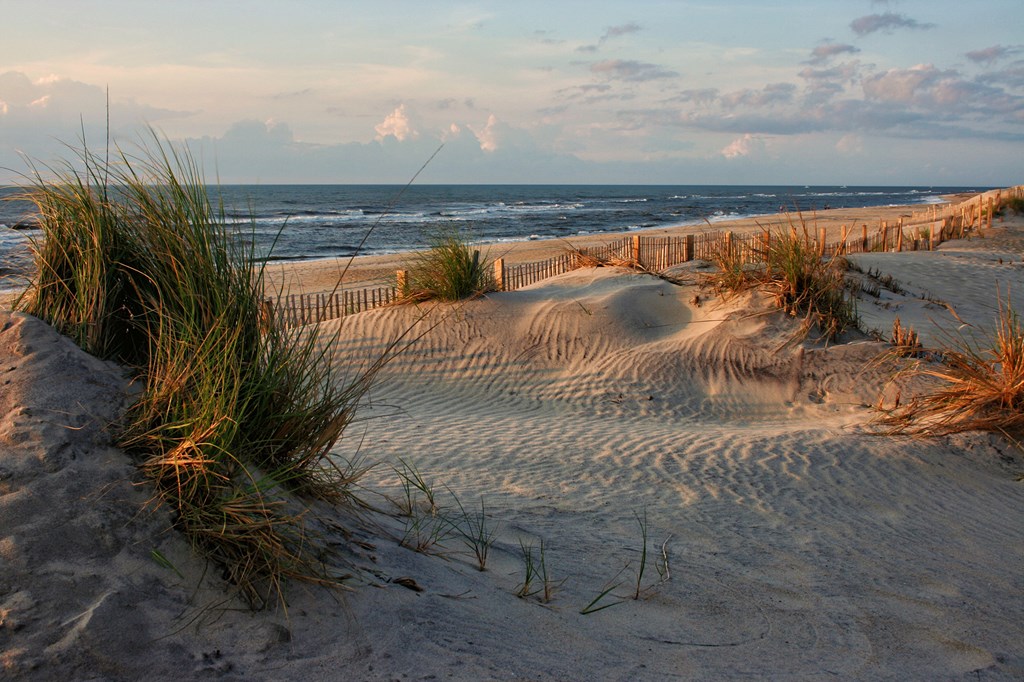 10. Outer Banks
The Outer Banks is a great region to have a guy's trip or even a bachelor weekend. Spend a day on a fishing charter catching blue marlin and albacore tuna. The Outer Banks also features golfing, surfing and even hang gliding. A day on the water comes to perfect completion with oysters at a local waterside restaurant and a whiskey tasting at the local distillery.
For a girl's trip to the Outer Banks, try a sightseeing boat cruise to catch a glimpse of dolphins or take group paddleboard lessons. Get a gorgeous view by climbing to the top of one of the many lighthouses, and take in the scenic splendor of the water from all around. After a day on the beach, you can attend a local wine tasting and eat at a raw seafood bar or local oyster shack.
11. Durham
Durham is a cozy city with tons to do. Learn about the rich history of the area or enjoy beautiful artwork at one of the many local museums and galleries. There are also great wine, beer and whiskey tasting opportunities, as well as diverse food options.
For an unforgettable trip, visit the nearby Lemur sanctuary and take a tour to see all the different species represented there. You could also catch a sports game at one of the local college sports arenas or see a live performance at a nearby theater.
12. Wilmington
Wilmington is located on the coast of North Carolina, so there is a plethora of on-land and on-water activities to choose from. One of the most popular attractions in Wilmington is the Battleship North Carolina, where you can walk around and explore this giant World War II-era warship. The nearby award-winning aquarium is a great spot to learn about exotic and local marine ecology.
If you want to enjoy some time on the beautiful Atlantic Ocean, relax on one of Wilmington's beaches or take a boat to enjoy fishing and sightseeing. After a long day, the pedestrian-friendly Riverwalk is a great place to do some shopping and discover amazing restaurants and cafes. There are also many bars and clubs with live music for those looking to enjoy a little nightlife.
Weekend Adventures
Whether you are a solo traveler or part of a group, if you love adventure, then North Carolina has tons in store for you — from daring hikes to underground exploration to adventurous watersports. If you live for a thrill or just want something exciting to spice up your weekend trip, check out these adventure-filled destinations in North Carolina.
13. Skiing
With the Appalachian Mountains in the eastern section of the state, you get ample skiing opportunities throughout North Carolina. While it may not be the first place you think of when it comes to skiing, there are world-class resorts and slopes for all levels of skiers.
If you have never been skiing and want to learn, North Carolina is the perfect place. Most resorts hold classes for beginner skiers all the way up to advanced levels. And if you are not the skiing type — or perhaps you want a less active pursuit on vacation — you can still enjoy the mountain by sliding down on a snow tube.

14. Swinging Bridge
If you are looking for a thrill, walk across a mile-high suspension bridge at Mile High Swinging Bridge on Grandfather Mountain in North Carolina. The bridge gets its name not because it swings wildly, but simply because suspension bridges are built to be able to sway in the wind. However, if you are afraid of heights, you may want to pass on this adventure — the bridge is truly a mile above sea level.
15. Linville Caverns
One of the most original experiences in North Carolina, Linville Caverns, takes you deep into the heart of a mountain. Explore the interesting limestone formations that are the result of years and years of water dripping through the caves. You can take a guided tour of the caverns to learn about how the rock formed and see the underground stream that continues to shape the surrounding limestone.
16. White Water Rafting
Throughout the state of North Carolina, you will find various opportunities for white water rafting. A guide generally accompanies you on this daring watersport through various rapids and turns in the river. You will navigate your way through tumultuous whitewater and enjoy thrilling sections of the river firsthand.
Rafting does have plenty of peaceful moments, too. On quiet sections of the river, you will be able to look around and marvel at the beautiful scenery.
Make KOA Campgrounds Your Home Base for Your North Carolina Weekend Getaway
Ready to plan your weekend getaway in North Carolina? Make KOA Campgrounds your home base during your trip. There are locations all over the state, so you can settle at one KOA for the duration of your trip or hit multiple while you explore different areas.
KOA Campground Types
There are a few different types of KOA Campgrounds throughout North Carolina with different offerings and amenities. KOA Journey Campgrounds are conveniently situated near highways and byways to make access easy. These simple, hassle-free campgrounds include Premium Tent Sites and Pull-Thru RV Sites.
For a great location to relax and play, check out a KOA Holiday Campground. KOA Holiday locations are the perfect basecamp for enjoying and exploring the great outdoors. You will find RV Sites with a KOA Patio®, Deluxe Cabins and Premium Tent Sites at these campgrounds. You can also find areas for large group meetings.
KOA Resorts provide a carefree vacation environment. Enjoy amenities like a resort pool, nearby food options and staff-led activities. Deluxe Cabins at KOA Resort Campgrounds are great for glamping as you get your own full, private bathroom and provided linens.
Campsite Options
If you are looking for an affordable weekend getaway in North Carolina, KOA offers a variety of camping options.
Tent Sites
If you enjoy camping in its purest form, KOA Tent Sites are dry and level. Tent Sites also feature fire rings and picnic tables. All sites have clean restrooms and hot showers nearby. At select KOA locations, you can also find group camping options and space for your pet to roam at one of our KampK9® pet parks.
Camping Cabins
Not quite ready to pitch a tent for the weekend? Stay in a Camping Cabin. You have the convenience of beds, a roof over your head and electricity without losing that essential rustic charm. You can also try glamping with a Deluxe Cabin — these cabins typically offer the luxury of private bathrooms. Some Deluxe Cabins also include kitchens, televisions and linens to make your stay as comfortable as possible.
Unique Lodging
At some KOA Campgrounds, unique lodging options promise to make your stay even more memorable. You might find:
Airstreams.
Treehouses.
Cabooses.
Teepees.
Yurts.
Conestoga Wagons.
Wall tents.
These unique lodging opportunities offer a bit of whimsy to your trip while also adding the convenience of a roof over your head. Be sure to check with your KOA of choice to determine what is available.
Reserve Your Spot at a North Carolina KOA Today!
Use these weekend trip ideas in North Carolina to plan your next weekend getaway. Find relaxing beaches, gorgeous hikes and adventurous thrills in every part of the state. All KOA Campgrounds offer laundry facilities, playgrounds, a KOA store and clean bathrooms with hot water.
No matter where you go, KOA Campgrounds will always offer superior amenities and unique options you will not find anywhere else. Whether you stay at a KOA Journey, Holiday or Resort Campground, you are bound to have a memorable vacation.
Explore KOA Campgrounds in North Carolina and book your Tent Site, Camping Cabin or RV Site today!
---
About the Author: Kampgrounds of America
Kampgrounds of America is the largest system of open-to-the-public campgrounds in the world, with over 500 locations across the United States and Canada. Founded in Billings, MT in 1962, KOA's family of campground brands – KOA Journey, KOA Holiday and KOA Resort – today serve more than a million camping families each year. KOA is dedicated to "connecting people to the outdoors and each other" by providing people with a variety of camping experiences and the information they need to make the most of their camping trip. Read more of their camping and travel resources by visiting KOA.com/blog.
---