Add an Italian twist to traditional French toast with this delicious breakfast dish. Add some creamy mascarpone and you'll have a surefire hit.
Ingredients
1⁄2 cup mascarpone
2 tablespoons strong brewed coffee
1 teaspoon honey
2 pinches grated nutmeg
1 cup milk
2 eggs
1 teaspoon vanilla extract
1 pinch kosher salt
1 baguette, sliced into 1-inch-thick rounds
2 to 3 tablespoons unsalted butter or coconut oil
1 tablespoon unsweetened Dutch-processed cocoa powder
1⁄2 cup sliced fresh strawberries
Directions
In a food processor or in a bowl with a whisk, combine the mascarpone, coffee, honey, and 1 pinch of the nutmeg and process or beat until smooth. Transfer to an airtight container, seal, and then chill for up to 1 week.
In a lidded jar, combine the milk, eggs, vanilla, salt, and remaining 1 pinch nutmeg. Seal the jar tightly, shake vigorously until the custard is yellow and the yolks are incorporated, 10 seconds, and then chill for up to 24 hours.
Place the baguette slices on a rimmed baking sheet and pour the egg custard over them. Use tongs to flip the slices and slather both sides with the custard. Let stand for 5 minutes to absorb the custard. Gently squeeze the slices with the tongs and flip them again to allow the bread to absorb more of the custard. Let stand for another 5 minutes.
In a 12-inch cast-iron skillet or large sauté pan over low heat, melt 1 tablespoon of the butter. Once the butter begins to foam (before it browns!), add as many baguette slices as can fit in a single layer and pour any remaining custard over the top. Cover the pan and cook until crispy and golden brown, 10 to 12 minutes. Flip the slices with tongs or a spatula and cook, uncovered, until the other side is crispy and golden brown, about 5 minutes more. Repeat with the remaining baguette slices, melting 1 tablespoon butter in the pan between batches.
Serve warm directly from the pan as you finish each batch, or transfer to a plate and cover with aluminum foil to keep warm. Place three slices of French toast on each camper's plate and top with a generous dollop of the mascarpone, which will melt like syrup. Using a fine-mesh strainer, generously dust each serving with cocoa powder and scatter the strawberries over the top. Tell your fellow campers to eat up; leftovers don't keep well.
---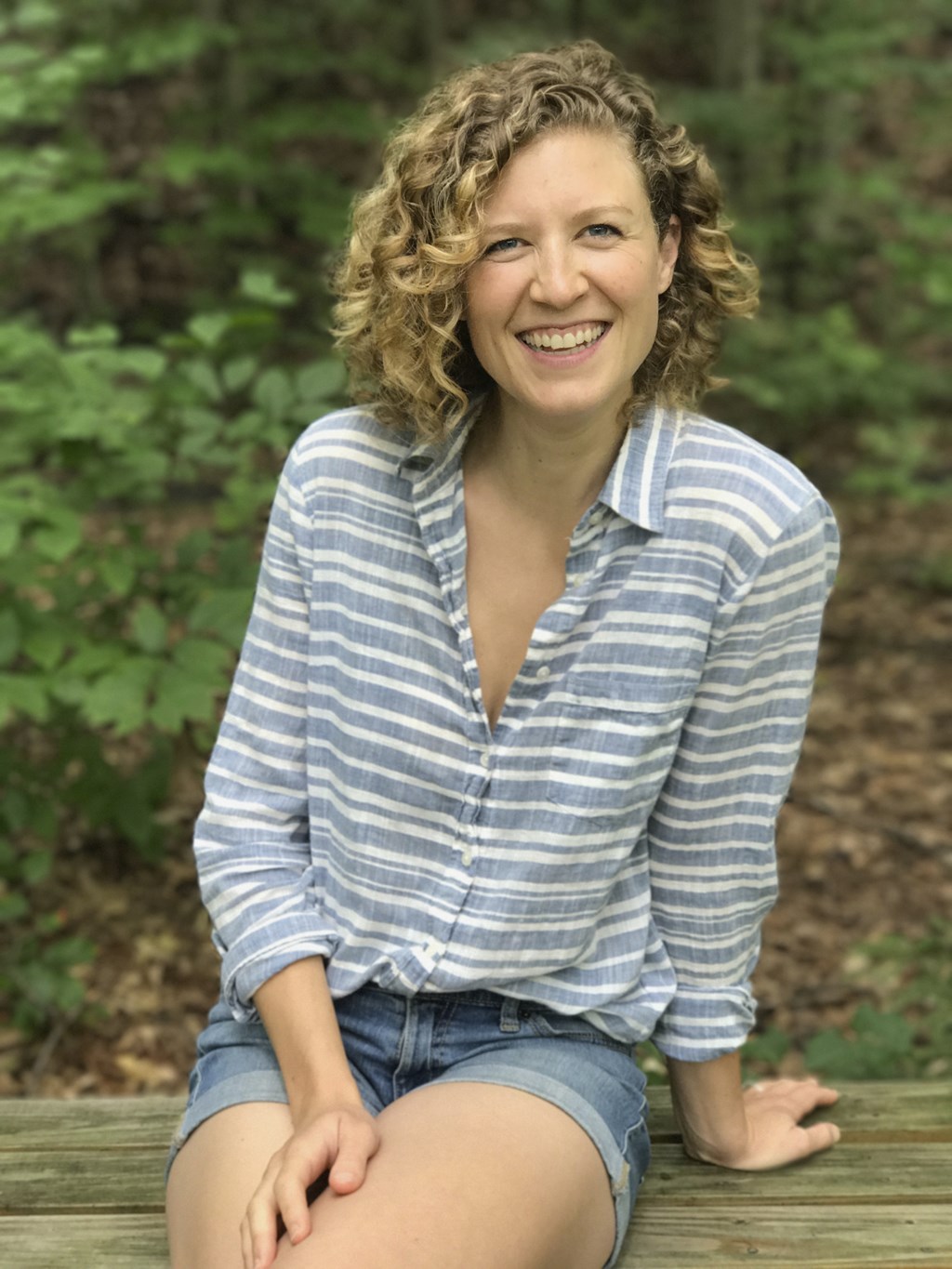 Emma Frish is the author of Feast by Firelight, an outdoor cookbook full of easy-to-prepare recipes perfect for camping trips and cabin stays. Featured in Vouge, Wall Street Journal and Martha Stewart, Emma's solution-oriented recipes make cooking outdoors feel effortless and downright fun. In addition to her cookbook, Emma was a top ten finalist on Food Network Star season10, and lives in Ithaca, New York.
---