For those of us not roughing it on the bare ground with only a blanket of stars over us, we want a little more comfort when we lay down to sleep in our tent or RV. A combination of preparation and strategic campsite selection will help you get restful shut-eye while camping. Some of the following tips for getting a great night's sleep are very similar to things you'd do at home, while others are "only when camping" scenarios.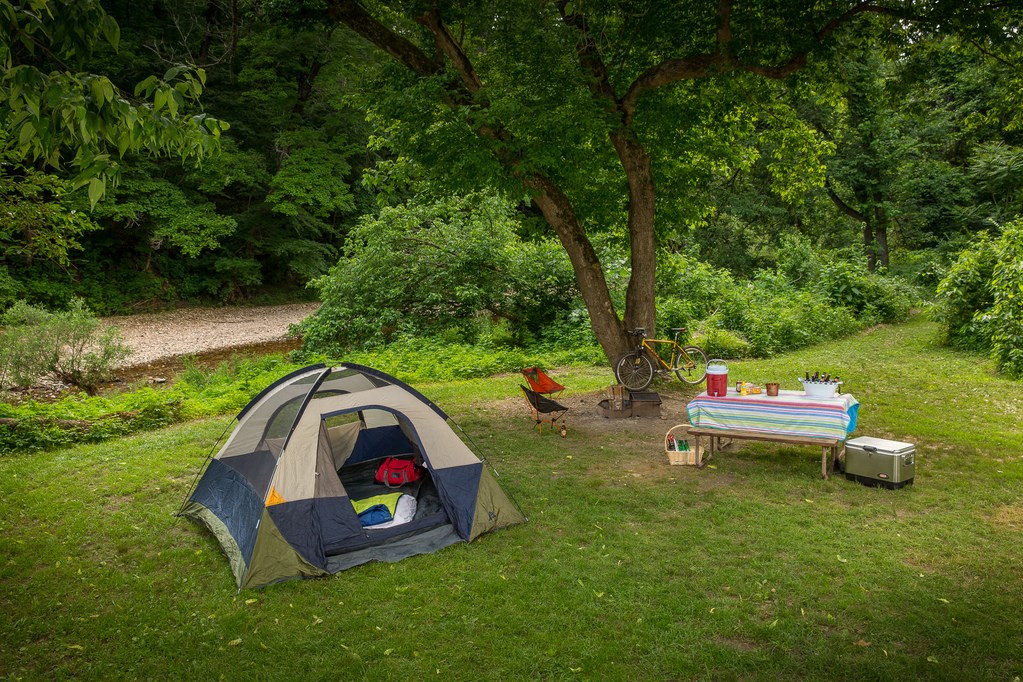 Tent Camping Sleep Tips
Pick a Level Campsite – Pitch your tent on a nice flat patch of land, avoid inclines, large rocks and pronounced tree roots.
Shade Direction – Use the sunrise as a natural alarm clock and heater by placing your tent in the rising sun's path. If you'd rather get extra sleep, put your tent on the west-side of tree cover for morning shade.
Bring a Broom – Use a full-sized broom to sweep small rocks and other debris off your campsite before pitching your tent to avoid a Princess and the Pea story. A rake or small broom will also do the job.
Put a Tarp Down – Set your tent on top of a large tarp ensuring a foot of the tarp extends at the door of the tent to create a "porch." Set muddy shoes on the porch at night, so you don't drag rocks and dirt into your sleeping quarters.
Check Weather Reports – Before you go camping gauge what nighttime temperatures will be, giving you an idea of how much you'll need to bundle up at night.
Sleeping Bag Style – If you're going to be encountering cold nights, consider using a body-forming cocoon style sleeping bag to capture body heat. But, if you're camping in warm weather, a loose-fitting wide-mouth bag will help you keep cool.
Comforts of Home – Sleeping on an air mattress will keep your body off the ground while providing support and cushion. Don't forget a pillow for your head and an extra blanket just in case the temperature dips.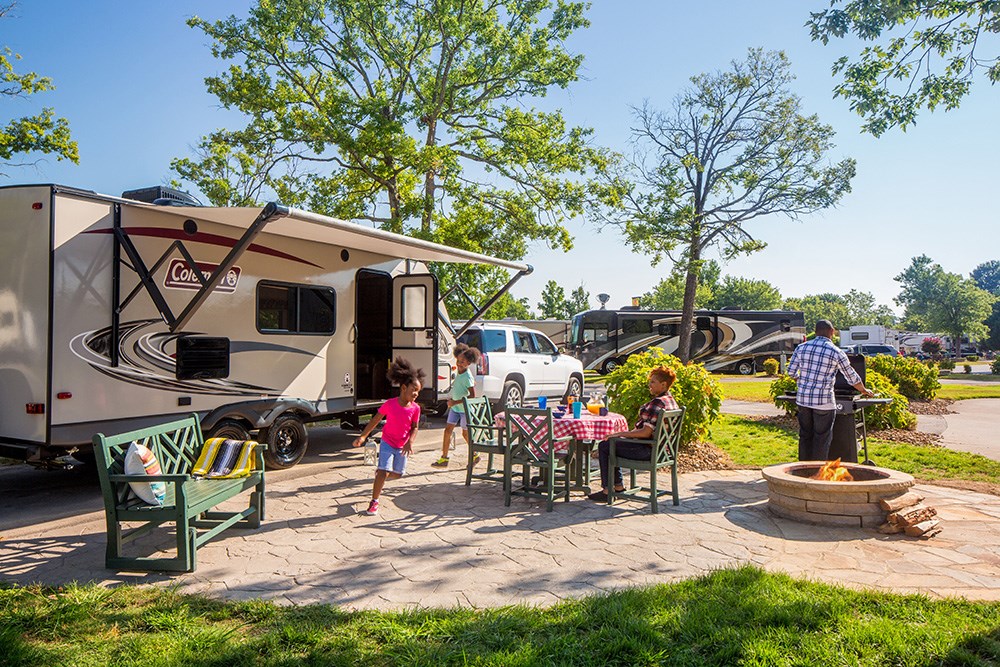 RV Camping Sleep Tips
Find a Level Parking Pad – Parking your RV on a flat pad will keep you from feeling like you're falling out of bed.
Use a Good Mattress – The mattress that comes with your RV might not give you the support you need. Don't feel bad about buying a new mattress to help you get a restful night's sleep.
Comforts of Home – There's plenty of room in an RV to bring all the pillows, and blankets you normally use at home to use on the road.
Keep Odors at Bay – Unpleasant odors may waft through your RV. If you have trouble going to sleep with smells, take out the trash and clean up the bathroom before going to bed. During the day, open windows to circulate clean air through the RV.
Stay Warm – Use a space heater to heat the RV interior or use an electric blanket to keep just the bed warm during the night.
Earplugs – Earplugs will shut out noisy neighbors and other annoying sounds whether you're in an RV or tent, giving you the silence needed for optimal sleep.
KOA Camp Store – If you forget to bring any nighttime essentials, many KOA campgrounds have onsite camp stores stocked with supplies to help you get through the night.
---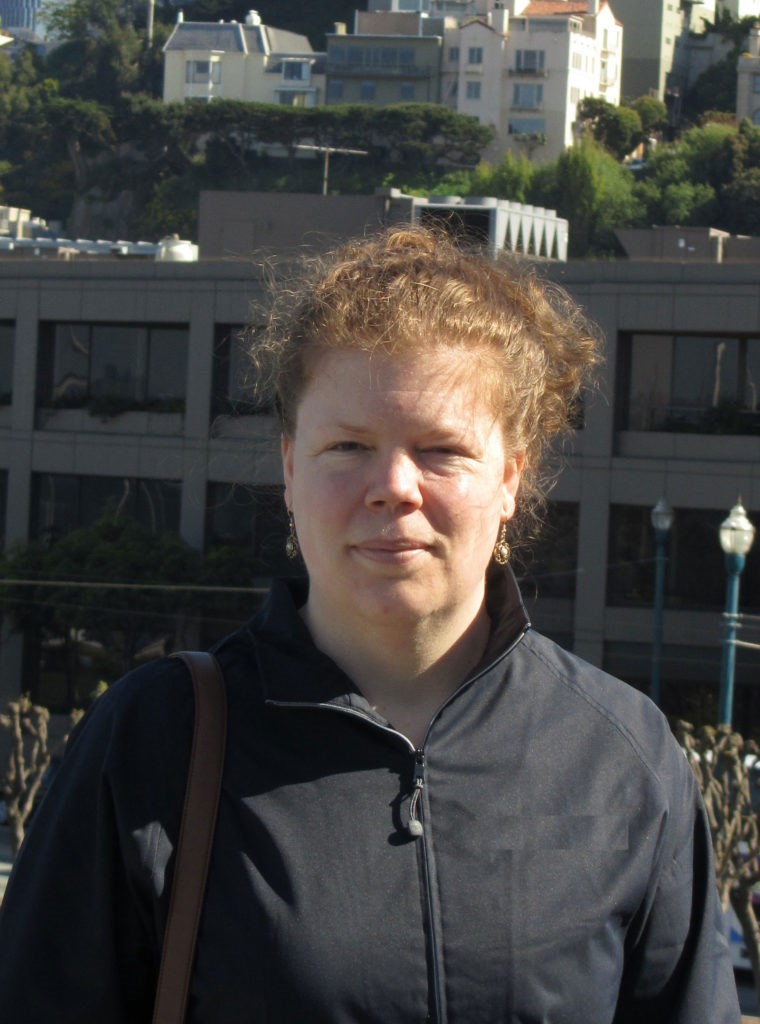 Eva Barrows is a San Francisco Bay Area freelance writer. Eva writes about local places, people and events on her website www.evabarrows.com. She founded the online literary journal Imitation Fruit in 2007 and has enjoyed promoting fellow writers and artists ever since.
---